"Our vision is to create sustainable cities."
—Nina Holmboe, HOFOR Environmental Engineer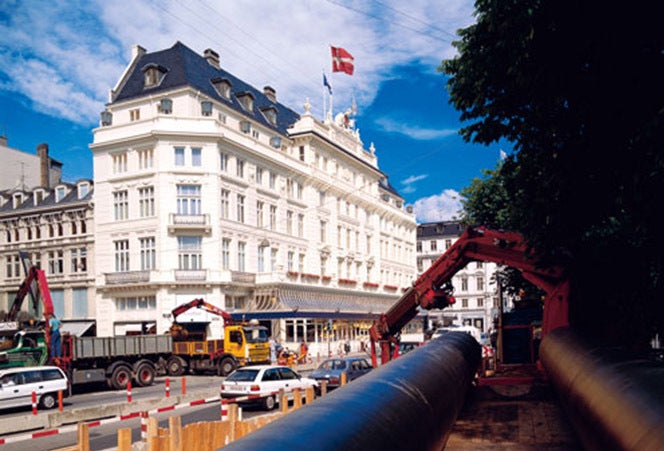 Copenhagen, Denmark—Copenhagen's energy utility company, HOFOR, plays an important role in Copenhagen's drive to become carbon-neutral by 2025.
HOFOR, which stands for "Greater Copenhagen Utility Supply of the City," provides the city with heat and cooling for its district heating system as well as power from its combined heat-and-power (CPH).
The versatile company also furnishes conventional utility services: water supply, sewage service, gas, and even wind power. The 1,500 km double-piped district heating system provides heat for 600,000 Greater Copenhagen inhabitants—some 98 percent of the city's heat requirements.
Owned by the City of Copenhagen and a number of other municipalities in Greater Copenhagen, HOFOR—short for Hovedstadsområdets Forsyningsselskab—is the largest utility in Denmark.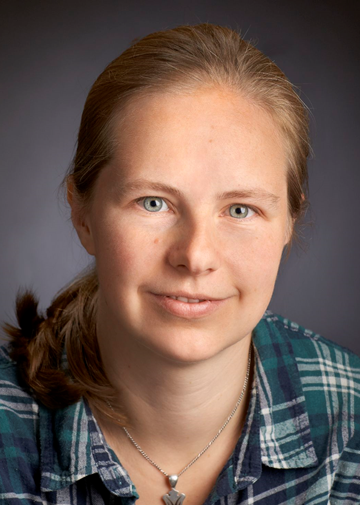 According to HOFOR environmental engineer Nina Holmboe, HOFOR's mission is to provide power that is "green, safe, and cheap."
"Our vision is to create sustainable cities," she said, "so this is very important for HOFOR."
Heat for the district heating system comes from combined heat-and-power (CHP) plants and waste incineration plants. CHP, also known as cogeneration, is one of the most energy-efficient, hence climate-friendly ways of supplying energy.
According to HOFOR, cogenerating heat and power requires 30 percent less fuel than producing heat and power separately, and a commensurately smaller carbon footprint. District heating produces only half the CO2 emissions of individual gas boilers and 60 percent less than individual oil boilers. Moreover, it is also cost-competitive with individual heating systems.
By replacing tens of thousands of individual chimneys that each have pollution control systems of variable quality, the uniform district heating system also eliminates a great deal of pollution by concentrating emissions in a few CHP plants with efficient emission-reduction equipment.
In the future, the system will also be able to readily accept heat from renewably powered technologies, such as wind-powered electric heat pumps, electric heaters, geothermal heat, and heat storage. Currently, about 51 percent of the district heating system in the metropolitan area is supplied by renewable energy.
The company is currently engaged in efforts to further improve the district heating system's efficiency. "We have now a district heating grid that is partly on steam," Holmboe said, "and we are converting that to hot water, which will conserve a lot of energy," because the water provides adequate heat at lower temperatures.
HOFOR is also providing building managers with web-based energy management systems that can reduce building heating loads by 10 percent. On a city-wide basis, that will potentially deliver annual energy savings equal to the energy consumption of 20,000 single-family homes.
Managers will no longer have to rely on intuition and an annual heating report. Now they will be able to optimize their heating strategies based on software that will factor in outdoor temperatures and fluctuating indoor energy demands.
The city currently has two major combined heat-and-power (CHP) plants that each have a coal unit and a biomass power unit, but by 2020, each of the coal units will be converted to a highly efficient biomass plant "Converting from coal to biomass decreases our CO2 a lot," Holmboe noted.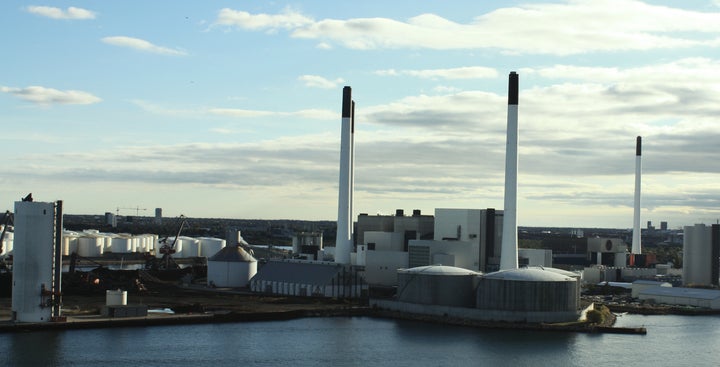 One of the plants will run operate on wood pellets, the other, a 500 MW unit known as BIO4, will burn 1-1.5 million tons of wood chips a year. Both pellets and chips are considered renewable fuels, since trees remove CO2 while growing, and if replanted, they will eventually recapture CO2 from the air again through photosynthesis. Some energy analysts, however, remain skeptical that these fuels, as currently harvested, prepared, and transported, are truly carbon-neutral.
HOFOR is a member of the Sustainable Biomass Partnership and city officials are concerned about the sustainability of the biomass it is using. Therefore it only uses chips from logging residues or trees felled during forest thinning operations, in line with Forest Stewardship Council guidelines. Copenhagen chose wood chips for its 500 MW biomass unit because the preparation of wood chips requires less processing energy than the production of wood pellets.
By converting the two coal CHP units to biomass, Copenhagen will have eliminated 80 percent of the city's CO2. The last 20 percent of the CO2 reduction needed to get to zero net-CO2 emissions is to come from waste incineration.
Sometimes when the weather is very cold in Copenhagen and demand for heat peaks, the city will need to use alternatives to its current fossil-fired peaking units. One possibility could be using biogas, which the city plans to burn in its smaller peaking units.
Biomass as a Transition Fuel
Copenhagen energy planners view their current dependency on biomass as a transitional situation. By 2030, some of the biomass-based heat supply may be phased out as less carbon-intensive technologies, like geothermal heat pumps, are likely to be phased in. Right now, however, "biomass is the only technology that can deliver the baseload we need," according to HOFOR senior VP Morten Stobbe.
Before resorting to biomass, the city analyzed the possibility of using carbon capture-and-storage technology, which would have trapped some of the CO2 produced by the city's coal-fired power plants but, according to Holmboe, "it didn't function properly."
"In general," she added, "the political climate in Denmark is against carbon capture. It's like eating a pill when you have a headache. It's not solving the problem. It's not a sustainable way. . . . the technology is not mature enough."
In addition to its coal-to-biomass conversion project, Copenhagen is also testing heat pumps for district heating. "The heat sources can be the ocean or it can be industrial surplus heat. It can be sewage, heat from sewage treatment. . . . We also have geothermal energy, so we have heat pumps combined with geothermal."
A demonstration plant using the latter technology has experienced a lot of maintenance problems and the technology has proven very expensive. Copenhagen doesn't have easily accessible high-temperature geothermal heat, so it is obliged to dig deep for its geothermal energy. "In Denmark at least, it's not easy for geothermal to compete with other technologies," Holmboe said.
Just as HOFOR is trying to pare down carbon emissions from its heating systems, so it is also seeking to curtail emissions that traditionally have been generated from fossil fuels in the process of powering air conditioners throughout the Copenhagen.
Instead, HOFOR has been pioneering a district cooling system using seawater from Copenhagen's harbor to deliver cooling services to businesses in central Copenhagen from two cooling plants. A third is planned.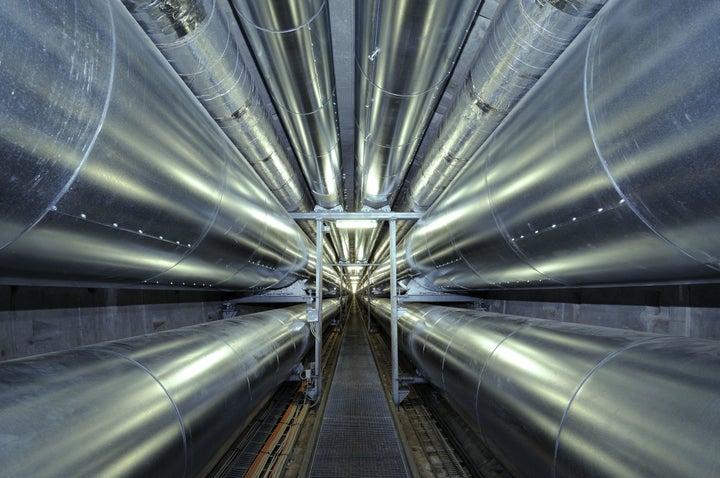 During the colder months of the year, the plants deliver chilled water through large insulated underground pipes to their commercial and industrial customers who operate basement heat exchangers that use the cold water at about 45° F to cool down the warmer air circulating through their buildings.
Inside the buildings, the chilled air is often used to cool server rooms or rooms in which production machinery generates heat. After use, the water, now about 18° F warmer, is piped back to the cooling plant.
During the summer months when the ocean is warmer, the cooling plants use electrical chillers to further reduce the temperature of the cool intake seawater. Customers then use the freshwater it chills not only to keep server and production rooms cool but also to make offices more comfortable. Meanwhile, inside the cooling plant, seawater is used to chill the plant's compressors, thus saving the plant energy.
Thanks to the district heating system's efficiency, CO2 emissions are reduced 70 percent compared with conventional air conditioners, and so is the urban heat island effect, by avoiding the hot air exhausted by conventional air conditioners.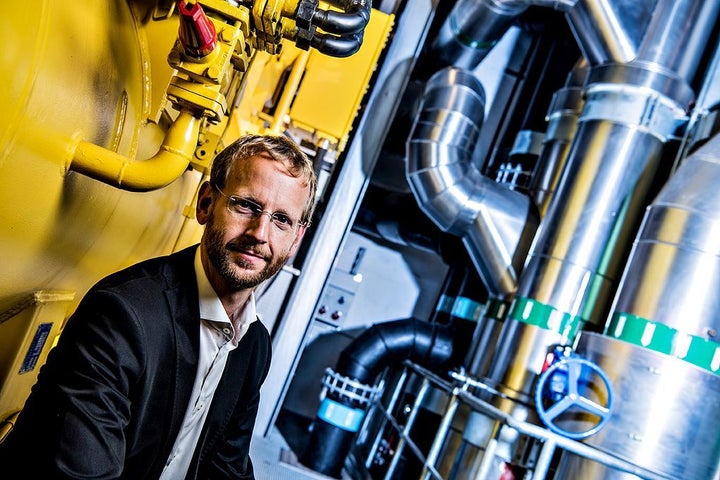 According to Henrik Lorentsen Bogeskov, HOFOR's head of district cooling, the system has the potential to save 150 MW of power compared with conventional cooling technologies. It replaces energy-intensive, conventional air-conditioning systems which have noisy compressors that take up space in offices or on rooftops
It is not easy for a city to become 100 percent carbon-neutral, Nina Holmboe concludes. "The last percent is always the most difficult, but it's a good goal. . . .you should always be ambitious. . . ." She believes it can be done within ten years in Copenhagen, as well as in many other municipalities.
_____________________________________
Related
Popular in the Community