This blog is the third part of a nine-part series chronicling Iris' 46-year battle with bulimia. To read the first and second parts, go here and here.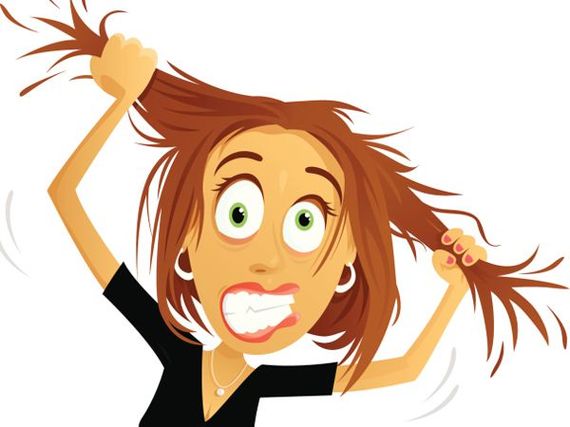 mercedeskaygold.com

There is a period of time -- two years to be exact -- that I do manage to leave my lover, ED.
It happens suddenly. Or so it seems. One day I notice that the urge to binge and purge has decreased. Then I notice that the urge to binge and purge has greatly decreased. Then I notice the urge to binge and purge has ceased altogether.
How can this be? I take stock.
I seem to be living my dream existence. I am married to a man who appears to be as strong inwardly as his highly muscled outward physique depicts. I am married to a man who occupationally is enjoying "the rookie of the year" status. And, after looking at over 128 vacant houses, we have just moved into the "perfect one". And while I was away traveling with the kids, my husband bought me the car I secretly had coveted for years. All this makes me feeI secure, cherished and well taken care of. Am I?
I begin to bloom in that rich, loamy atmosphere. I start writing my slice-of-life column that to this day is still being published. I begin a children's parenting magazine. It would later be merged with a larger publication and would provide the experience and expertise needed to become the editor of a weekly newspaper in my hometown.
But, little did I know how illusionary my idyllic existence would prove to be. And how very short-lived.
Soon I would be faced with a husband that needed my input, support and direction.
Soon I would be faced with dwindling financial resources, incapable of sustaining our life style.
Soon I would be faced with assuming leadership of a family in need of a rudder.
Soon I would be faced with countless decisions on how to move my family productively forward.
It's 2 a.m. I am sitting alone in my burled wood-paneled study, on the first floor of my grand new home, located in an upscale neighborhood in my hometown. I am surrounded by original art purchased from a nearby gallery. The darkness of the night is shut out by decorator-designed, custom-made shades with ostentatious pulleys adorning each large window. My children and husband are sleeping soundly on other floors.
I don't notice the accouterments nor appreciate the blessed solitude. I am hunched over a ledger, deep in thought. I am no accountant, but night after night I have been pouring over figures. And night after night, I am drawing the same conclusion: our expenses are outpacing our income. We have over-improved our home and in approximately six months, we will have exhausted our savings. We cannot afford to maintain our current lifestyle. To add to this untenable situation, my self-employed husband has a bad back which is acting up -- preventing him from going to work and earning a living.
At lunchtime the following day, I am sitting in a bagel shop, accompanied by my 5-year-old son. He is eagerly gobbling up his pizza bagel before we head downtown to watch the Cincinnati Reds trounce their arch rival, the St. Louis Cardinals. As I pay the check, a crashing wave of fear washes over me as I recall the dire situation I encountered the night before. The call for definitive action is glaringly apparent. I need time to devise and develop a plan of options and actions aimed at alleviating the emotional angst, the monetary bleeding and my husband's health crisis. I need to step up to the plate (pun intended) on our own family's playing field.
Besieged with anxiety, the thought of leisurely taking in a baseball game becomes repulsive to me. Heedless of my son's anguished pleas not to change our plans, I plead an excruciating migraine and head for home. I make only one stop: at the dairy for a gallon of caramel rippled vanilla ice cream.
With time, the crises are resolved. We sell our dream home and move to a more modest one. My husband goes through major back surgery and rehabilitation and returns to work. We manage to adapt and soldier on.
Unfortunately, my initial experience of shedding ED during calm interludes was never to be repeated.
I often wonder why, but the answer evades me.
If you want more information about Iris's forthcoming book Tales of a Bulimic Baby Boomer, or to sign up for her weekly newsletter, visit www.irisruthpastor.com or follow her on Twitter @IrisRuthPastor.
PHOTO GALLERY
Milestones Through the Years
Calling all HuffPost superfans!
Sign up for membership to become a founding member and help shape HuffPost's next chapter