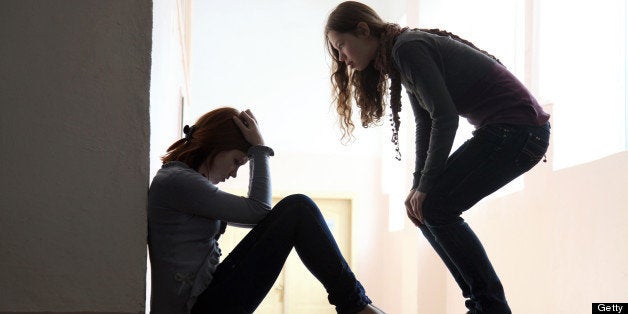 Our thoughts are with Miley this week: After 19 years of marriage, her parents Billy Rae and Tish Cyrus are getting a divorce after splitting and then reconciling in 2011. We can only imagine how Miley is feeling right now -- especially with her family's private affairs being made very public -- and we're hoping that her BFFs are there to give her a big hug and help her get through it.
Whether it's a parents' divorce, a sibling's substance abuse problem, or any other type of loss or struggle, family problems can be some of the most challenging things we ever have to go through. And it's not just hard when it's happening to you: Seeing one of your friends dealing with problems at home can also be a painful, confusing and stressful.
Here are five ways to deal -- and be the best friend you possibly can -- when someone you care about is struggling with family issues.
It's not easy to see someone you care about going through a hard time, and your instinct may be to do anything you can to try to fix the situation. But when it comes to serious family problems, there's not much you can do to remedy things -- and more importantly, it's not your job. What you can do, however, is to simply be there for your friend.
It's been said that 90 percent of life is just showing up, and this couldn't be more true than it is in the case of being a good friend. Try not to working about saying and doing the right things: Just show up when your friend needs you and make sure they know that you care. Listen when they want to talk, bring them over to watch a movie when they need to get out of the house, and if they want to be alone, remind them that you're just a phone call away.
2. Know when to give your friend space.
Knowing when to step back is just as important as knowing when to be there. Particularly if they're dealing with a family loss, don't be offended if your friend isn't ready to talk or needs to be alone. In time, your friend will get through it and be back to his or her old self -- but you can't try to offer support if they're not ready to receive it. Send your friend a nice text every once in a while to let them know that you're thinking of them, and then let it go until they come to you.
3. Let them know that they're not alone.
It's natural to want to act like everything in your life is going well, even when on the inside, you feel like you're barely hanging on: If everyone else is happy, we want to pretend to be happy, too. Because of the shame they feel around their struggles, your friend might be hesitant to talk about what they're going through. Without pressuring your friend to open up about their problems, the Jed Foundation recommends comforting them with a story of a time that you or a mutual friend was having a hard time and needed to get help. This will help them to see that it's OK to not feel OK.
4. Give resources, not advice.
Try to refrain from giving your friend advice on how to deal with a sticky topics like divorce, loss, drug or alcohol dependency, or abuse in the family. Your intentions may be good, but with serious issues like this, it's important to talk to an experienced professional. Let your friend know that they can access a number of free, confidential resources through the dosomething.org hotline list.
5. Ask an adult for help if you're genuinely concerned for their safety.
If you have any reason to believe that your friend may not be safe at home or that he or she may be a threat to themselves, or if your friend doesn't seem to be feeling better even months later, there's only one way to respond: Talk to a trusted adult (a parent, older sibling, school counselor or teacher) immediately and tell them what's going on. If you don't feel comfortable talking to someone you know, call the Teen Link crisis line at 866-427-4747.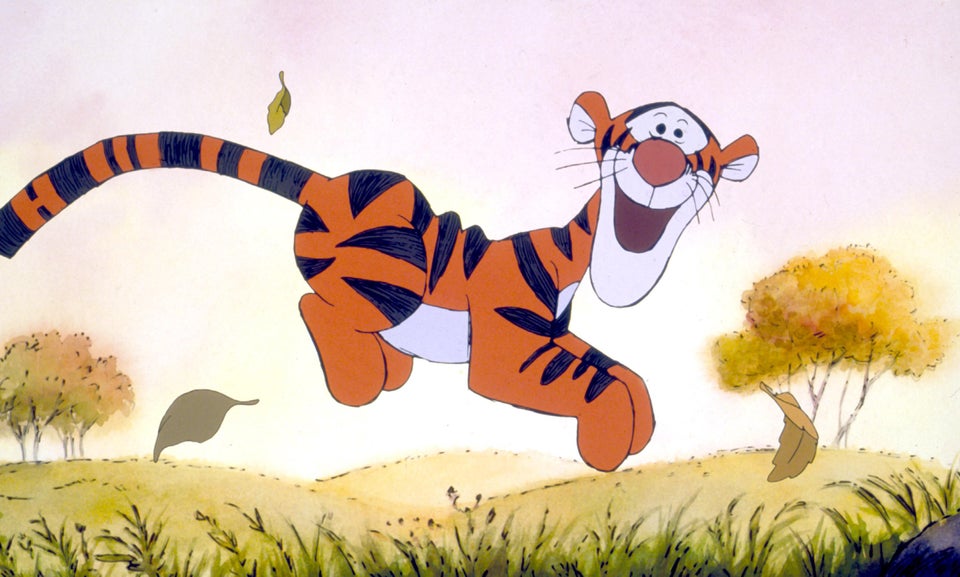 16 Things To Do When You're Feeling Sad