On Sept. 28, four generous cops answered the call of duty for a special kid attending a "Take Your Dad to School Day" event.
Lisa Portillo contacted the City of Miami Police Department in search of someone who could accompany her 7-year-old son, Oscar, to his "Take Your Dad to School Day" breakfast at Alpha Charter of Excellence School in Miami, Florida. Portillo told The Huffington Post that Oscar's father died two years ago and that she wanted her son to "feel special" at his school's event. The police department agreed, and Oscar expected one officer to show up. To his surprise, he had an entire group who sat down with him while he enjoyed his breakfast.
"They came not with one, but four for his dad," Portillo said. "And some were there to meet and greet."
Portillo said she had no one else to turn to as she searched for someone to accompany her son. He simply wanted to be like the other kids that day, she said, and the police officers made that possible. Portillo said her son never imagined so many officers to walk through the door.
"He was speechless," she said. "He could not believe they cared enough to come."
The four officers who stepped in as Oscar's father also signed a pledge, which other dads, uncles and grandfathers signed at the school that day, promising to support him. Portillo said their selfless gestures made both her and her son "so happy."
"I am so grateful they could be there for my son," she said. "They truly are special, and I can't thank them enough for all they have done."
Before You Go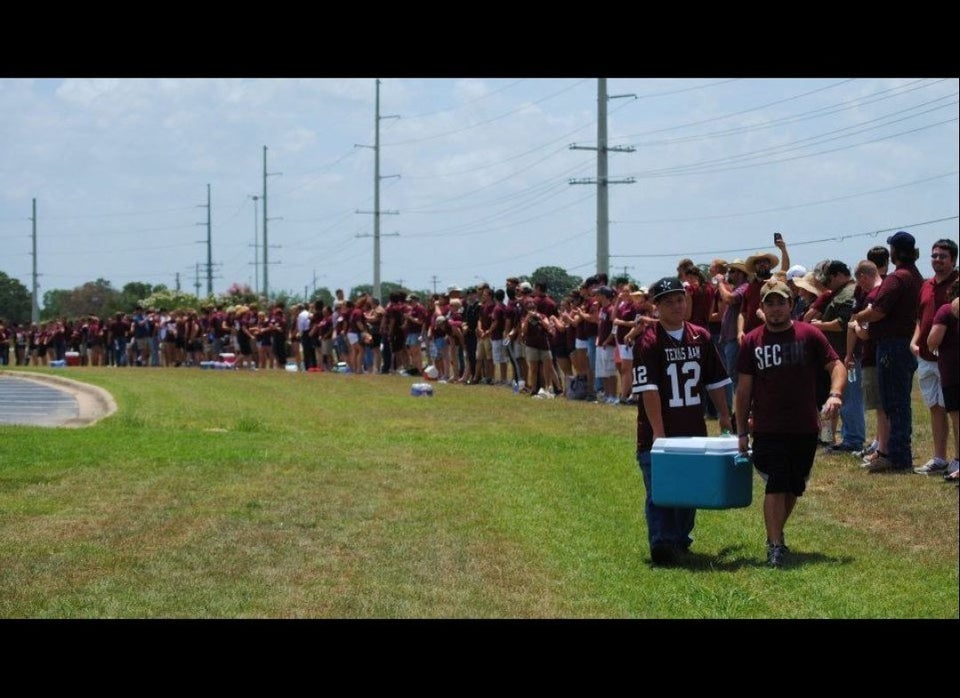 Random Acts Of Kindness
Popular in the Community