There's nothing more sinister than organized crime. 
Oregon's Newport Police Department responded to a call of suspicious activity at a local gallery just after midnight on Thursday. What they found when they arrived is chilling -- a group of masked mobsters in the midst of a high-profile art heist.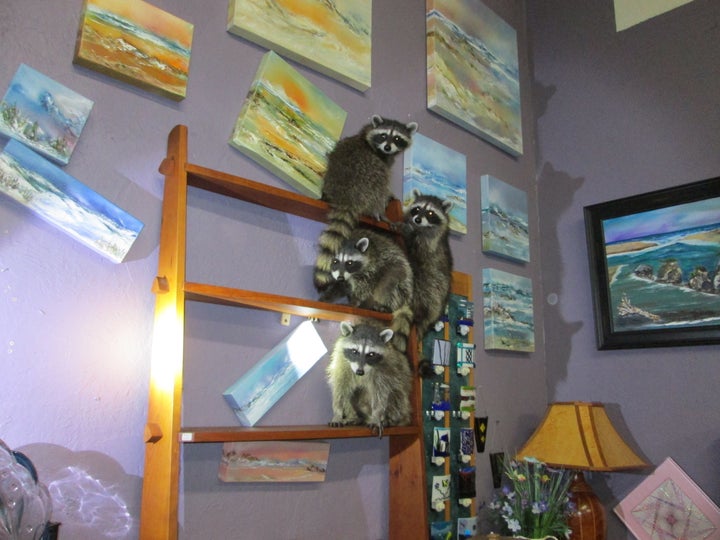 The band of burglars attempted to escape the grasp of the responding officers, but were eventually rounded up. 
The suspects are known only by their street names: "Home Dog," "Da Nails," "Squeaky Feets," and "2-Toes Todd," according to the Newport Police Department. Whatever you do, don't ask about what happened to the rest of Todd's toes. 
'Squeaky Feets' reportedly claimed that the furry foragers were merely trying to "rearrange" some pieces in the gallery. To which officers said, "Tell it to the judge, 'Feets'. Tell it to the judge."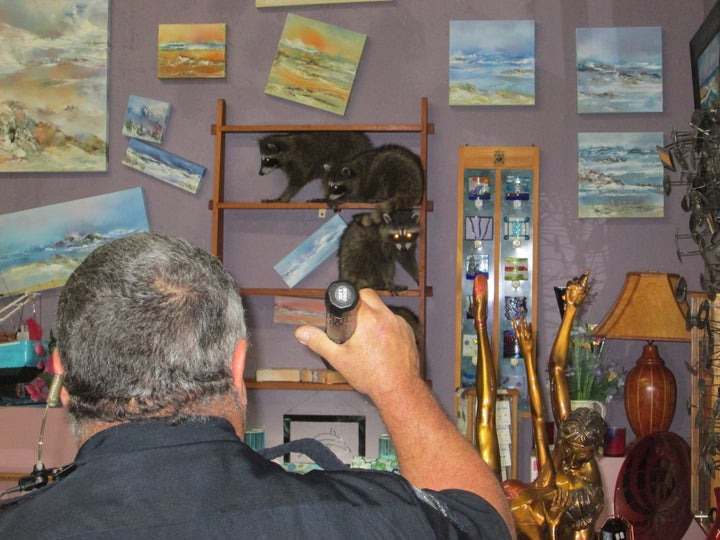 Officer Jerry Howe, pictured above, was one of the first on the scene. The agency told HuffPost via email that Howe will be retiring at the end of this month after 26 years on the force. No word on whether this particular encounter with the dark underbelly of society played a role the decision.
Call them what you will, but we'll call these aspiring art collectors the Jeff Coons Criminals. 
Calling all HuffPost superfans!
Sign up for membership to become a founding member and help shape HuffPost's next chapter