The body is a male of unknown age and appears to have been in the water for more than 24 hours, police noted.
"It appears – prematurely, a little early – that maybe this body was in the lake more than a day from looking at the body," Sgt. Gary Gross said in a Periscope video from the scene. "It doesn't appear to have just occurred."
Detectives searched the area for clues to the man's identity and his body was taken to the Medical Examiner's to determine the cause of death. Fish and wildlife authorities arrived on the scene in an attempt to trap the alligator, Gross added in the Periscope clip.
A witness said the man appeared to be missing an arm and a leg, NBC News reported. Gross told the outlet there were no reports of anyone missing in the area.
Lakeland PD noted on FB that it had received calls in previous days about stray clothing floating in the lake, an aggressive alligator by the Lake Hunter boat ramp, and a sighting of an alligator circling something large -- but it was not immediately clear whether those reports were related.
As of Tuesday, police said they had no additional leads.
Before You Go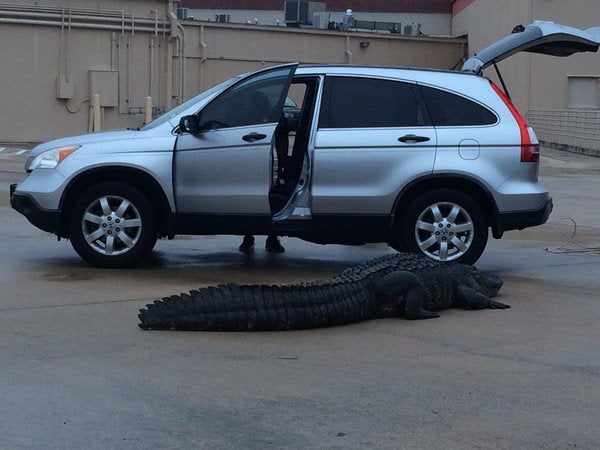 Alligator
Popular in the Community