Getting pulled over by a police officer can make a good day bad and a bad day worse. Unless, of course, he helps you with your Christmas shopping instead of writing you a ticket.
After he pulled them over, VanSolkema made small talk and sneakily asked drivers what they or their kids wanted for Christmas. Meanwhile, a group of helpers were standing by at a nearby store. As soon as they heard a driver's Christmas wish, they'd race to find, buy, wrap and deliver it to VanSolkema.
Instead of tickets, the officer handed over gifts, like a new TV and an electric scooter. Drivers had reactions that turned from irritation into confusion before melting into joy, and, in some cases, hugs.
"Most of the contact police officers have with the general public is on a traffic stop, and you can find out a lot about that person in that 10 to 15-minute window," Lowell Police Chief Steve Bukala says in the video. "We got this idea, what if we could change that person's day in real time?"
It seemed to work: "This just turned my bad day into a good one," one woman says as she opens a gift for her son.
For some people, the police act of kindness meant ensuring their kids would have a great Christmas morning. Driver Salvador Galeno told VanSolkema his two daughters wanted an Xbox One. After the video came out, Galeno told WOOD-TV that he wouldn't have been able to afford such a big purchase.
Bliss told Today that he hoped it would remind people that many police officers are caring and dedicated to their jobs at a moment when police tactics and officers' use of force is being widely discussed and protested.
At the end of the video, a note says that while Lowell police aren't encouraging "minor traffic violations, it's important for police departments to take the time to show their citizens just how much they care."
Before You Go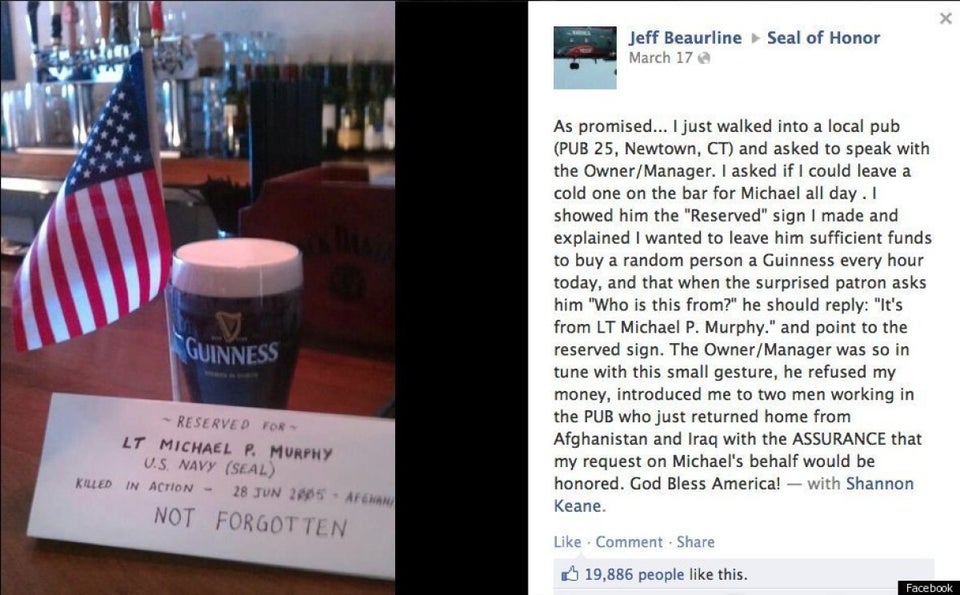 Random Acts Of Kindness
Popular in the Community