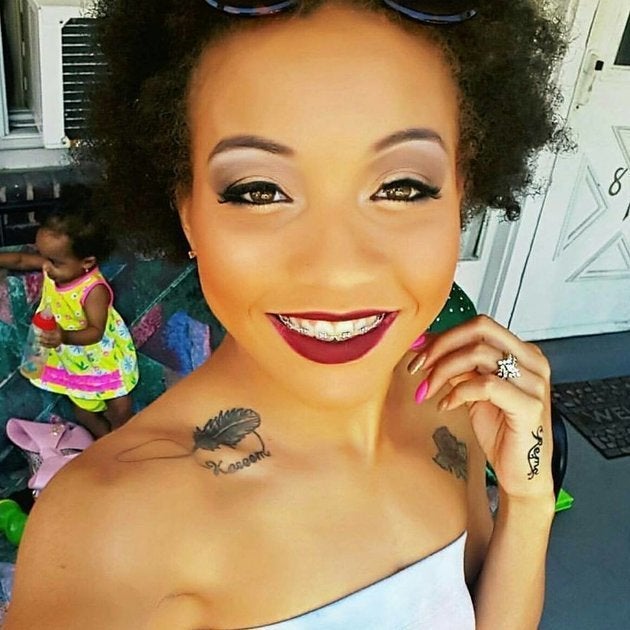 The police officers who were involved in the standoff which killed Korryn Gaines and hospitalized her 5-year-old son will not face any criminal charges, the family's lawyer announced on Tuesday.
Attorney J. Wyndal Gordon told the New York Daily News that his team expected the police to say they "didn't do anything wrong" after their investigation, but he said he will meet with the Baltimore County state attorney to talk about the case.
The NAACP Legal Defense Fund, led by Sherrilyn A. Ifill, stepped in and asked Baltimore County Executive Kevin Kamenetz to launch an independent review of the police department's policies, including their use of force practices. Ifill also requested that Kamenetz meet with community groups to discuss forming an independent team of investigators for officer involved shootings and deaths.
"Over the past several years, the nation has witnessed the use of excessive and often lethal force by police officers who have taken an oath to serve their communities, something that communities of color have witnessed up close for decades," Ifill wrote. She also added that Gaines' death demands "your full attention in order to build trust and public confidence in the police department."
The 23-year-old was shot and killed on Aug. 1 after her seven-hour standoff with police in front of her Baltimore-area home. Police went to her house to serve warrants to Gaines and a man who lived with her, and he reportedly wasn't home at the time. Gaines was wanted for failing to appear in court on charges of disorderly conduct and resisting arrest as well as several traffic violations.
Police said they knocked on the door of the apartment several times with no answer. After hearing voices inside, cops retrieved a key from the landlord. When they opened the door, the police department claimed the mother was sitting on the floor with a shotgun pointed at them and her son in her arms.
During the standoff, Gaines posted an Instagram video with the caption, "My son is not a hostage." In the video, she asks her son what the police are trying to do, in which he replied, "They trying to kill us."
Cops alleged that Gaines threatened to kill them. They said an officer shot a round at Gaines, and she fired back. They returned the fire, killing the mom and hitting her son.
The wrongful death lawsuit that her family filed on Sept. 13 alleged that a neighbor heard Gaines surrender, according to the Daily News. The lawsuit went on to claim that the officer shot Gaines "out of his own personal frustration rather than any true fear of a threat to him or others."
Calling all HuffPost superfans!
Sign up for membership to become a founding member and help shape HuffPost's next chapter
BEFORE YOU GO
PHOTO GALLERY
#SayHerName Vigil