A group of big-hearted cops made the perfect tactical response when a couple refused to sit near them at a diner in Homestead, Pennsylvania. They paid the couple's bill and threw in a hefty tip, too, WTAE reports.
"Essentially the whole goal of it was to let him know that we're not here to hurt you," officer Chuck Thomas said. "We're here for you. We work for the public. And we just want to better the relationship between the community and the police."
One of the diners had eyed the cops gathered in a booth and told the server at Eat N' Park he didn't want to sit near them on Friday, the station notes.
Thomas tried to reassure the man that he wouldn't be hurt but to no avail.
That's when he decided to cover the $28.58 tab and write a note.
"Sir, your check was paid for by the police officers you didn't want to sit next to. Thank you for your support," he said in the note, which he shared on Facebook. It's since gone viral.
Related
Before You Go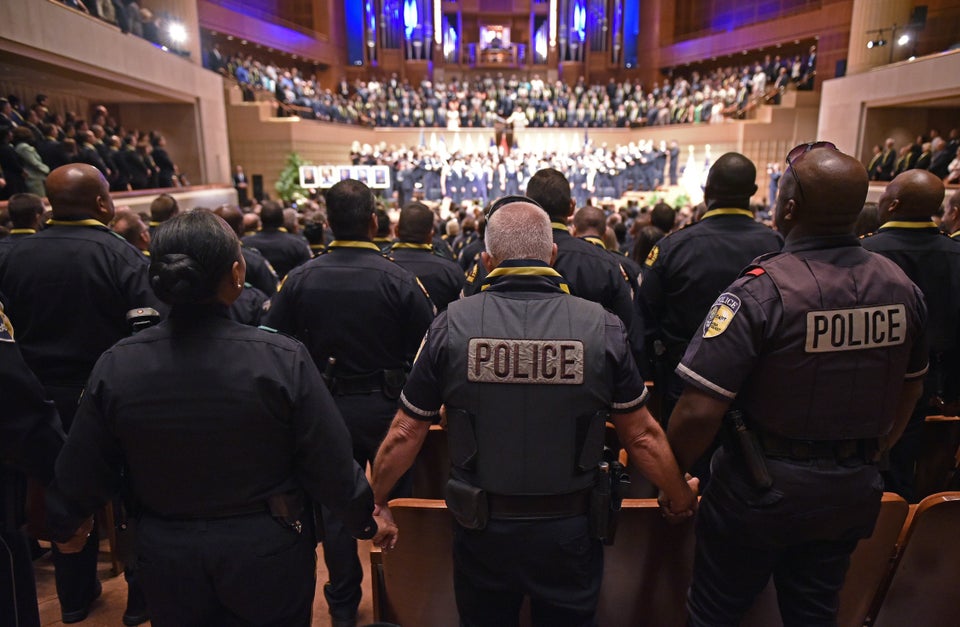 Powerful Images From Dallas Shooting Memorial Service
Popular in the Community