The relative of a Baltimore cop involved in Freddie Gray's arrest told CNN on Wednesday night that Gray's injuries did not happen while he was being transported in a police van.
"He believes that whatever happened to Mr. Gray happened before he was transported," the woman, who was granted anonymity, told Don Lemon on "CNN Tonight" about the cop's views.
She also said Gray, who died while in police custody, "was irate" while in the van.
"He was cursing, he was yelling and he was kicking," the woman said. "That's what was heard." She said Gray did not have his seatbelt on in the van, and added that there's an "unwritten rule" that when a suspect is "irate," police won't buckle them in because of fear the suspect could bite or spit on the cops during the process.
The relative's account clashes with what Baltimore Deputy Police Commissioner Jerry Rodriguez told reporters last week.
Gray "gave up without the use of force," Rodriguez said, according to CNN. The officers involved in Gray's arrest also denied using force against him.
Don Lemon's interview aired the same night The Washington Post reported on a leaked police document that suggested Freddie Gray may have injured himself. A prisoner who was in the van with Gray allegedly told investigators he could hear Gray "banging against the walls" of the police vehicle, and said he believed Gray was "intentionally trying to injure himself," according to a document written by a Baltimore police investigator.
WBAL's Jayne Miller told MSNBC that the Post's story was "inconsistent with what we reported."
"We have reported for some time that by the time that prisoner is loaded into that van, Freddie Gray was unresponsive. Secondly, we have no medical evidence that Freddie Gray suffered any injury that would indicate that he had injured himself," Miller told MSNBC's Chris Hayes on Wednesday night.
At a press conference on Thursday, Baltimore police announced that they gave evidence gathered during the department's internal investigation to the state's attorney's office. The office will decide whether any charges are warranted.
The six officers involved in Gray's arrest are suspended with pay while the investigation continues.
Like Us On Facebook |

Follow Us On Twitter |

Contact The Author
Related
Before You Go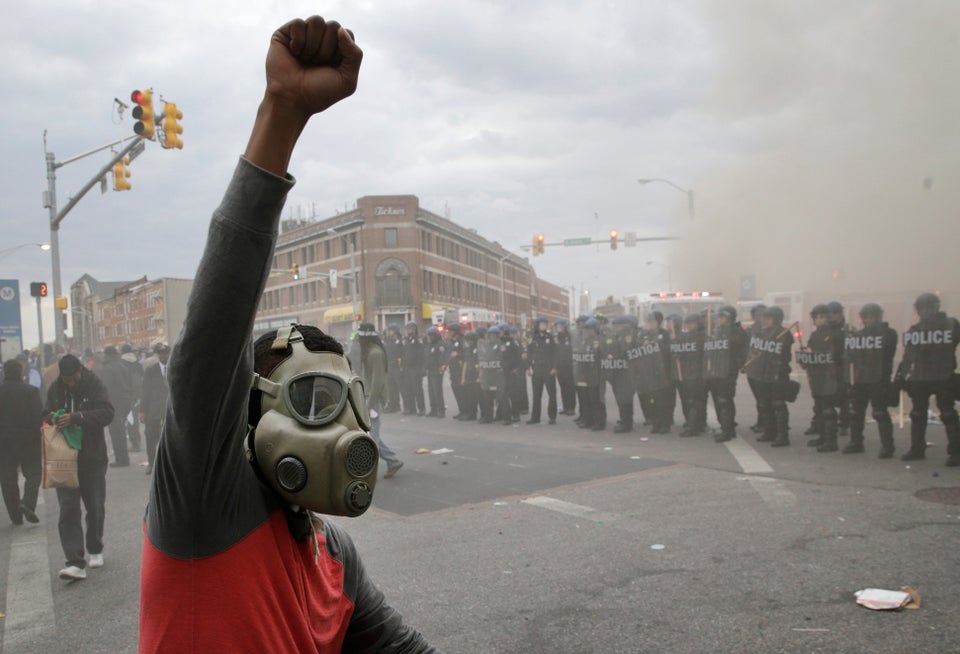 Baltimore Protests
Popular in the Community