Authorities in California say a routine traffic stop turned into a major drug bust this week when they found more than 100 pounds of marijuana stuffed inside a minivan.
According to KCRA.com, a Sutter County sheriff's deputy was on routine patrol early Tuesday morning, when a grey minivan sped through a stop sign in Pleasant Grove. The officer pursued the vehicle and when it stopped, three men ran into a nearby rice field.
The minivan, the officer quickly discovered, was reportedly loaded floor to ceiling with more than 100 pounds of marijuana plants, which amounts to about 40 pounds of dried product, with an estimated street value of up to $80,000, police said.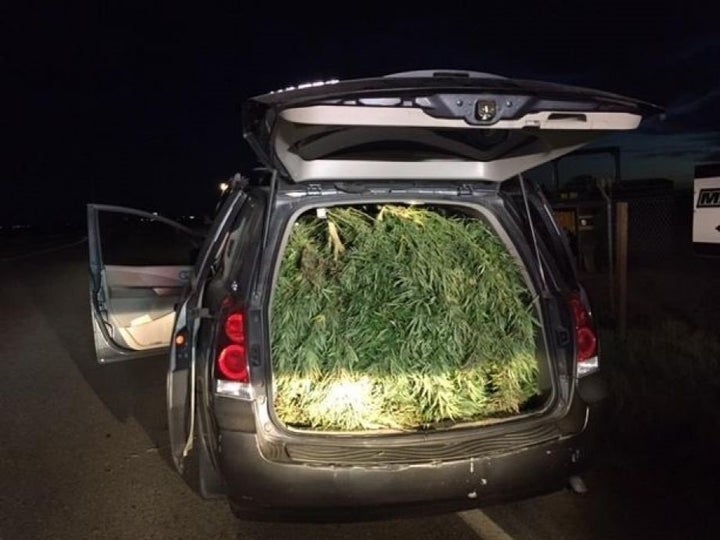 Additional sheriff's deputies, as well as a helicopter from the California Highway Patrol, were dispatched to the scene.
Authorities captured 22-year-old Tony Le and 23-year-old Sergio Sanchez-Paz. The men, both residents of Sacramento, were booked into Sutter County Jail for suspicion of transport of marijuana and possession of marijuana for sale, appeal-democrat.com reported.
According to sfgate.com, the third suspect, who has not been identified, remains at large.
This story has been updated to include information about how much marijuana was found in the van.
Popular in the Community