Our KFC gravy recipe tastes just like the real thing! Except it comes from real ingredients - a big plus.
Do you ever crave the amazing taste of mashed potatoes and gravy just like the Colonel makes them? I do! I've had to forego that delicious taste due to gluten intolerance; however, the great thing is I can easily make a copycat version at home.
I remember growing up we always had KFC on our table. Now, looking back on it I realize that may not have been the healthiest option, but it was certainly tasty. Here in Oklahoma we do love our fried chicken.
My favorite item to order at KFC back when I was a kid was the Chicken Little. I still remember the commercial vividly and theme song. My grandma used to watch me during the day and I remember begging her for Chicken Littles daily! Do you remember them? Petite little fried chicken sandwiches on a soft bun, with mayo and sometimes even pickles. Totally delicious.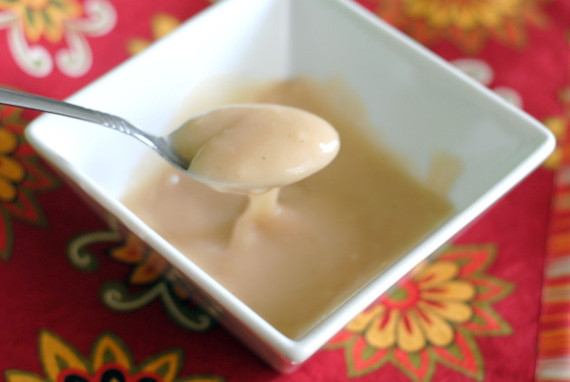 I still find big buckets of KFC at my parent's house regularly as my dad stops by and picks up buckets of it. I have a feeling though, their buckets are filled with more grilled chicken instead of fried. But I also know for them the best part is always the gravy.
We love to top a variety of foods including mashed potatoes, chicken, ham, and turkey with this KFC gravy recipe. It's definitely a delicious food addition during the holidays too.
I love that when I make the gravy at home, I know exactly what goes into it and have some control over the sodium as well.
I also like to keep my gravy practical and use what I would readily have on hand in our pantry. The trick for me with this gravy is the beef bouillon cubes; they are packed with just enough seasoning to make this gravy extra tasty and perfect for fried chicken and homemade chicken nuggets.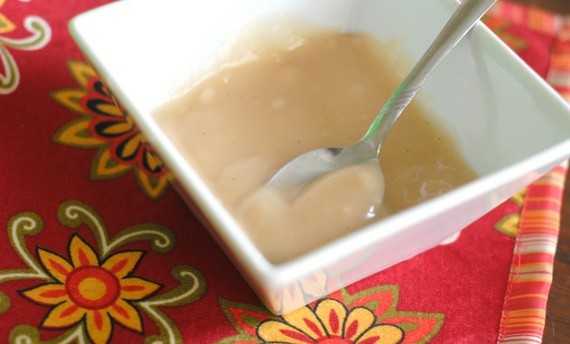 Now you have the KFC gravy to pair with your fried chicken and KFC coleslaw.
It's time to make your own KFC meal… at home!
About Kristy
Kristy turned her hatred of cooking into a new outlet for creativity. Now that's the kind of attitude we're fanatical about! She blogs about all sorts of good food on
. On Food Fanatic, she's tackling all things
.