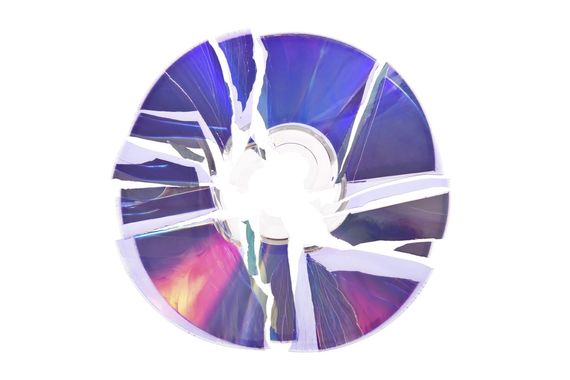 History was made at this year's Grammy Awards. For the first time, the serious challenges facing recording artists were being talked about on a globally televised music awards show with hundreds of millions of viewers watching.
It happened toward the end of the broadcast when Recording Academy President, Neil Portnow, took center stage to talk about the problems facing today's recording artists and the serious financial strain music streaming was placing on their careers.
"What if we're all watching the Grammys a few years from now and there's no Best New Artist award because there aren't enough talented artists and songwriters who are actually able to make a living from their craft?"
Mr. Portnow is no newcomer to these challenges. As Recording Academy President, he presides over Grammys on the Hill every spring; an annual event in Washington D.C. where performers and members of the Congress spend time together. Part entertainment, part networking, the event is an opportunity for musicians and songwriters to have one-on-one meetings with members of Congress and share insights about the hard times artists are facing in a rapidly changing digital economy.
But even before Mr Portnow's appearance Sunday night, the discussion about artists' rights have been a hot topic. At an industry luncheon the Friday before the broadcast, Representative Jerrold Nadler, ranking Democrat on the House Judiciary's subcommittee on courts, intellectual property and the Internet, spoke about the need for change at the annual Entertainment Law Initiative Luncheon hosted by the Recording Academy.
Representative Nadler had a direct message for the entertainment lawyers and industry leaders in attendance:
"I implore you. When it comes to legislation, the issues are too important and the opposition too powerful for you to win as a divided community ... If the (music) industry is not united it will not be well represented or able to participate adequately in the discussions going on in the halls of Congress. These discussions are going to happen with or without you."
All this came just one day after the United States Copyright Office had released a 245 page white paper outlining the challenges and inadequacies with our current copyright laws. The following is an excerpt from their report:
"Despite the areas of controversy, however, on a somewhat brighter note, study participants were able to articulate some broad areas of consensus as to the overarching principles that should guide any revision of our licensing system, as follows: First, music creators need to be fairly compensated for their efforts. Second, the licensing process needs to be more efficient, including through bundling of necessary rights. Third, market participants need access to authoritative data to identify and license the music they use. And fourth, usage and payment information should be transparent".
It should come as no surprise that current copyright laws, written for an analogue world, are failing in today's digital world. With the exception of the Digital Millennium Copyright Act, enacted in 1998, just one year before Napster and the beginning of online piracy, many of today's copyright laws and regulations date back to 1976.
No one is interested in fighting progress. What creators are interested in is developing a balance between content creators and innovators. A balance where everyone can benefit.
Next up? The Academy Awards broadcast.
Photo Credit: iStock© StockPhotosArt
Calling all HuffPost superfans!
Sign up for membership to become a founding member and help shape HuffPost's next chapter