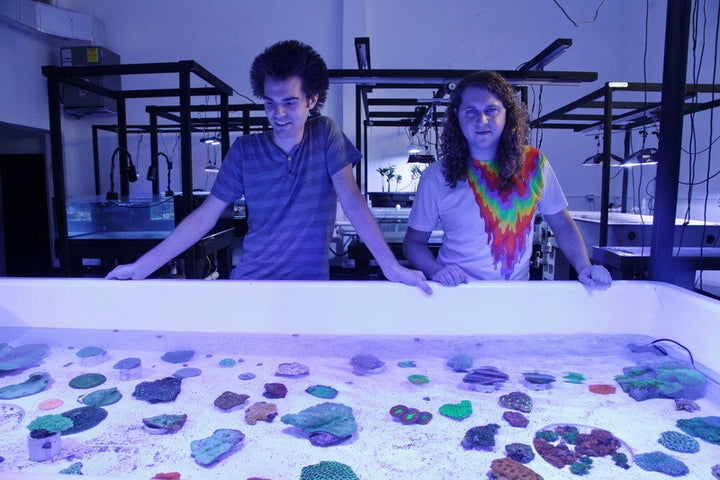 Some people say -- and they make a good case -- that to understand Miami you have to understand the forces and influences of the drug trade, money, and Cuban immigration.
Or you can look at the corals, according to Colin Foord and Jared McKay, the UM-trained marine biologist and experimental musician who form the scientific artist duo Coral Morphologic.
The pair tie their work, which involves not only growing but filming and soundtracking corals in their glowing Overtown aquaculture lab, to Miami's distinction as the only mainland U.S. city on a coral reef, with corals even growing inside the city limits.
You might even blame the tropical polyps for those vibrant "I'm In Miami, Bitch" tank tops.
"There aren't any other life forms on the planet that are as natural fluorescent as living corals; this is something that wasn't even really observable by mankind until 50 years ago," Foord told HuffPost. "The colors of Miami -- these bright neon colors -- have always been the essence of the city before the city was even here. The cement in the buildings is made from the ground-up skeletons of fossilized coral. The colorful essence is literally built into the city."
Colonies of corals, Foord says, also reflect who we are as a 21st century metro. It's a concept he and McKay have highlighted by projecting them onto South Beach buildings during Art Basel, onto AmericanAirlines Arena, and during festivals in Britain, Sundance, and Miami's own Borscht Film Festival. Saturday night at Borscht 8, they'll debut a new work called "Fungia."
Their "scientific and artistic exploration of living coral reef organisms... radiated the most beautiful and unexpected work I saw," wrote curator Patterson Sims, the man behind four Whitney Biennial exhibitions, after an arts tour of Miami in April.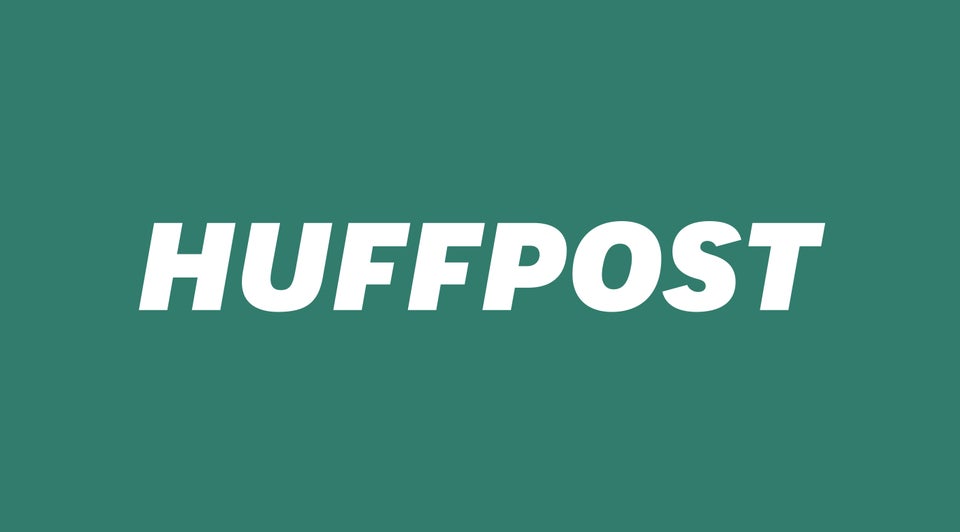 Coral Morphologic
By using their carefully tended, DIY aquariums to both create and fund their art -- a side business selling cloned corals to aquarium owners helps keep the lab lights on and the artists and animals in constant symbiosis -- the pair not only highlight the Magic City's incredibly rich and unique makeup, but draw multiple parallels between reefs and humanity.
"We really see corals as futuristic organisms," Foord explains. "They're very modern. We live in a time when the world that you're born into is totally different than you die in; it necessitates that you're constantly adapting to technology. It's a changing world and the actual biosphere is also now changing more than ever. Being that they're cemented in place, [adapting] is just what corals have been doing for millions and millions of years."
But our corals point not only to Miami's past and present, but future.
"If given the chance -- if sea levels are to rise -- the corals will happily move back into the city and start growing on our infrastructure," Foord said. "We already know they're growing inside the city limits on our trash. This is the flip side of projecting onto buildings. Miami has always been an ephemeral place: it's underwater, it's out of the water, it's underwater, it's out of the water.
"Anyone who thinks the sea level rising washing South Beach back into the ocean is a terrible environmental catastrophe is misinformed about the very nature of South Beach as a real estate scheme to begin with. It's another side of the story of climate change and human interactions with the planet that every time there's a catastrophe there's an opportunity for life to take advantage of new real estate to colonize."
How is it possible two middle school best friends from New Hampshire know Miami better than most Miamians do? Foord moved to the Magic City to study marine biology at UM, then McKay came down to start Coral Morphologic in 2007. Relative newness didn't stop them both from becoming instrumental in pushing Miami culture forward. They've helped nurture Wynwood's arts scene, started a record label, and discovered four new species of zoanthids, confirmed by DNA testing and published in the Journal of Marine Biology.
Next year, they'll install a Knight Foundation-funded aquascape video project at Miami International Airport and plan to start on a full-length Imax-style film.
"Coming in as outsiders, we maybe have a more objective perception of what's really happening here, what has happened, and what is likely to continue to happen in the future," Foord said. "At the same time, our whole perception of Miami has been shaped by our friends, artists and musicians who have grown up here that have really tuned us into a lot of things that someone from outside Miami would have a very hard time engaging with as far as a 'real' Miami.
"Without the arts scene and without all these artists and amazing people that Miami is blessed with, I don't think we'd have ended up on this track. We're definitely a product of our environment here."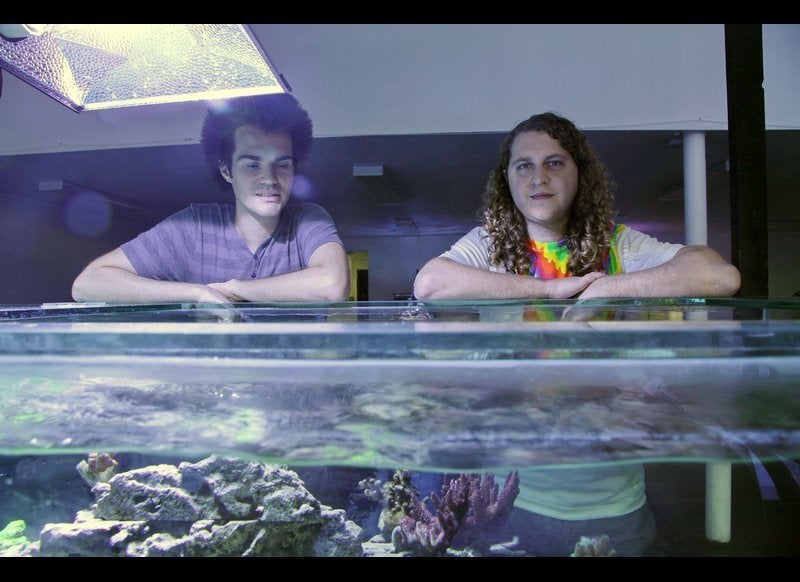 Inside The Coral Morphologic Lab
Popular in the Community