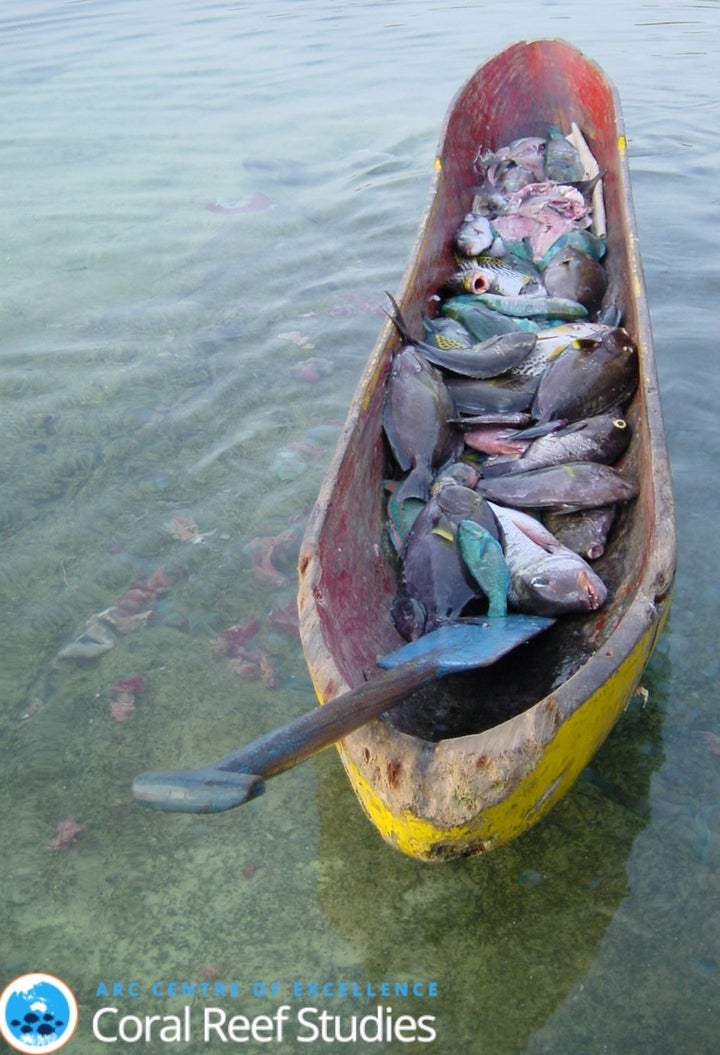 Time is running out to save the world's imperiled coral reefs ― and humanity must enact sweeping changes if they're to live for much longer, an international team of scientists warns.
"We're trying to get past the gloom and doom," said study lead author Terry Hughes, director of Australia's ARC Centre for Excellence for Coral Reef Studies. "There's no shortage of people saying that 90 percent of the reefs will be dead soon. We're trying to find a way forward."
"We can still have reefs in the future that will look OK in terms of supporting reef tourism and fisheries and the other benefits that they provide to people," he added. "They're just going to be very different ecosystems."
Global warming often garners the majority of attention, as it is by far the biggest threat to coral formations sensitive to even slight changes in temperature. But the paper's authors say many reefs are also suffering "death by a thousand cuts."
"Reefs suffer simultaneously from dredging, over-harvesting, pollution, sewage, sediments and steadily increasing temperatures," said Smithsonian Tropical Research Institute marine ecologist Jeremy Jackson, a co-author of the paper, in a statement.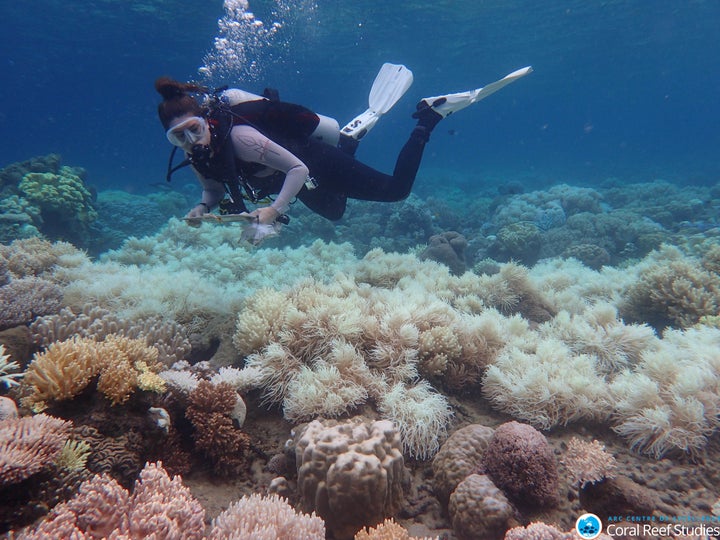 Scientists predict such events could happen with far greater frequency as climate change continues. The paper's authors write the world now faces "a fundamentally different reality [where] it is no longer possible to restore coral reefs to their past configurations."
"A lot of people are still looking to preserve reefs to what they looked like in the past," Hughes said. "We don't think that's feasible anymore ... We're arguing that people's behavior and how they interact with coral reefs needs to be addressed. The coral reef crisis is a crisis of governance."
The group points to recent efforts like those made by the Coral Triangle Initiative, a partnership between six governments in Southeast Asia and several environmental groups to craft a sustainable plan to save local reefs. Such efforts allow multiple stakeholders to address a problem bigger than any could tackle on its own.
Hughes said that despite the terrifying news surrounding reefs in recent months, "they're not doomed." But time is of the essence and "there is a rapidly closing window of opportunity."
The group ended the paper with a call to persist in the conservation fight.
"We should not give up hope for the persistence of Earth's coral reefs," the authors write. "To steer coral reefs through the next century, we will need to be bold, to embrace change and to recognize that securing essential services from coral reefs will require a new approach to science, management and governance."
Popular in the Community