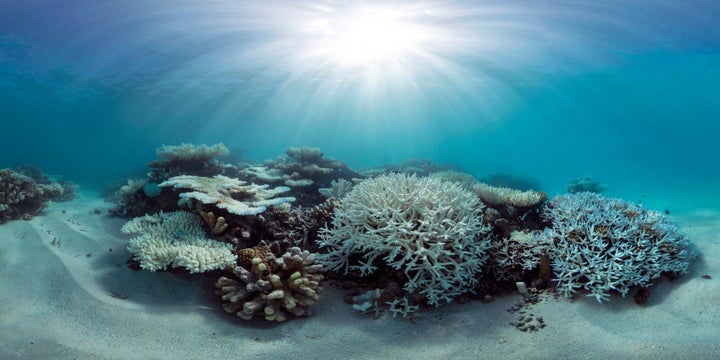 HONOLULU -- In the case of global climate change, convincing the world that time is of the essence has been no easy task for the scientific community.
Corals -- often described as the "canaries" of ocean ecosystems -- are perfect for "turning up the heat" about the larger issue, Hoegh-Guldberg said.
"They're important, they're beautiful and they're visually impacted by climate change," Hoegh-Guldberg said. "It's that storyline that's so important, I think, that you can take out there and change the world."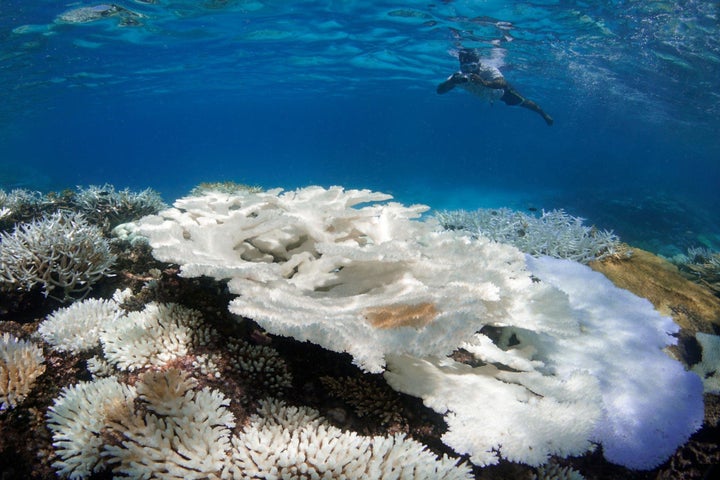 Hoegh-Guldberg was one of several who spoke during a town hall meeting organized by the International Society for Reef Studies as part of the week-long symposium. In addition to discussing the impact of climate change and coral bleaching on reef ecosystems, panelists brainstormed ways to better reach both the public and policymakers.
Earlier this week, researchers from the National Oceanic and Atmospheric Administration warned that the world's coral reefs, many of which are already dead and dying, would likely experience a third straight year of bleaching.
Coral bleaching is a phenomenon in which stressed corals expel algae and turn white, often as a result of warming ocean temperatures. If not given time to recover, bleached corals can perish.
In a particularly devastating example, scientists said last month that bleaching killed more than a third of corals in parts of Australia's Great Barrier Reef.
"We're seeing complete changes to ecosystems," Eakin said, adding the devastation is beyond what scientists thought was possible.
"If we're losing over half of the corals in some of the best-protected places, and these events are becoming more frequent and severe, what does the future hold for coral reefs?" Eakin asked.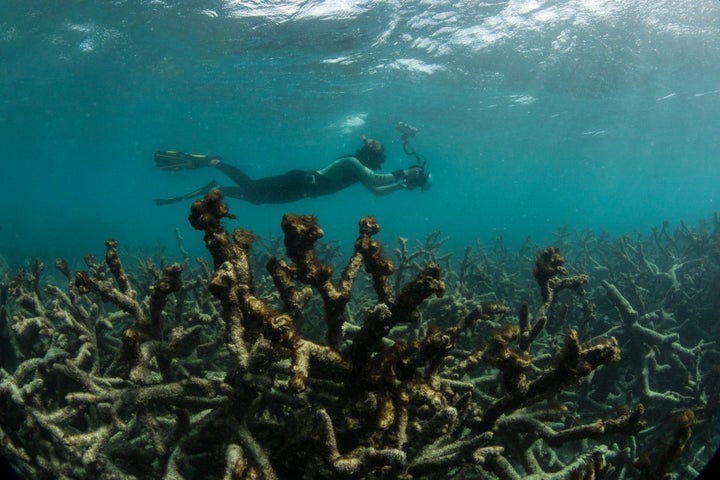 The extreme bleaching will be featured in an upcoming film directed by Jeff Orlowski, the filmmaker behind the award-winning documentary, "Chasing Ice." Photographer Zack Rago, who spent several months documenting coral for the film, shared gut-wrenching time-lapse photography during the symposium and described the horror he saw around Lizard Island.
"Seeing how quickly these [corals] were degrading was something that really took me off guard," Rago said. "I never would have expected that in a two-month period, or a 50-day period, I could see something so gorgeous and so healthy just completely die away and wither away. It's something that really took me back, and I don't know if I've really come back to reality from all of this."
But heartbreaking photos like the ones Rago captured have the ability to change people's minds, the panelists said.
Hoegh-Guldberg said that without a clear picture of what's going on, it will be difficult to drive the policy changes -- most importantly, cutting carbon emissions -- required to solve this massive problem.
"You've got to take the brain and the heart and the gut with you on this," Hoegh-Guldberg said. "It's such a huge event."
Gregor Hodgson, founder and director of Reef Check, said that while we are no doubt facing a "global biodiversity disaster," he prefers to look at the glass as half full. For many countries, there is no data about the state of coral reefs.
"We've still got time to solve this problem," Hodgson said. "We really don't know what's going on out there. And I think there are a lot of places out there that did not get hit as badly as the places we've been focusing on."
Whether the glass is half full or half empty, Hoegh-Guldberg said "we're in the crosshairs for a very important change in this ecosystem that's so important to people."
And if we are to have any hope of saving the world's coral reefs -- or for that matter, the planet -- from global warming, there will have to be a "massive decarbonization of society," he said.
"It's a global problem," Hoegh-Guldberg said. "It needs global attention."
Related
Before You Go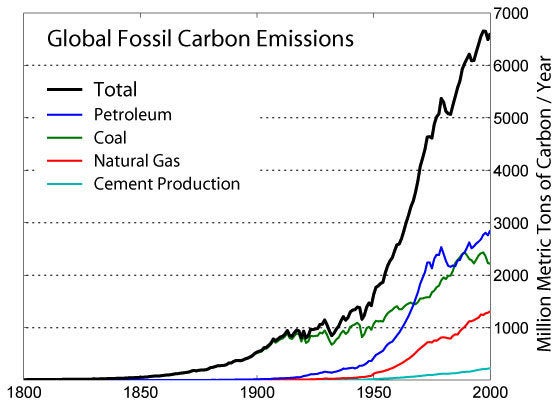 How Scientists Know Climate Change Is Happening
Popular in the Community