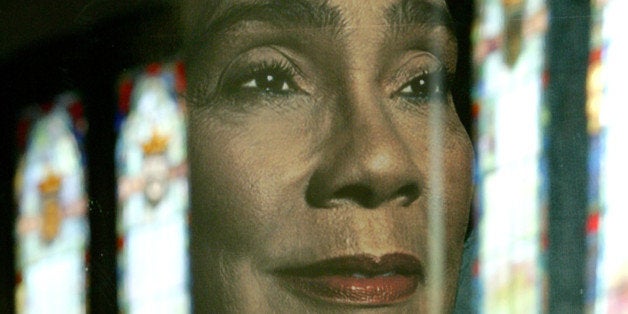 Mitch McConnell made his mark on Black History Month early, by figuratively slapping Senator Elizabeth Warren down on the Senate floor -- as she tried to read a letter written by Coretta Scott King opposing Attorney General Jeff Sessions back when he was under consideration for a federal judgeship in 1986.
As important as the letter is to the dialogue over racism then and now, it was only a tiny part of the leadership and legacy of Coretta Scott King herself. She was a peace activist, advocate for children, and champion of the poor long before her marriage to Martin Luther King Jr., and long after his tragic assassination in 1968.
Beginning in 1975, Coretta spent hours telling her life story to Dr. Barbara Reynolds, the journalist who first interviewed her for the Chicago Tribune. Over the years she told her life story to Reynolds in anticipation of a memoir. Though she spoke about publication of the memoir in some of the interviews, Reynolds was never sure King really wanted it published while she was alive (she died in 2006).
Woven into a fascinating narrative by Reynolds, My Life, My Love, My Legacy, by Coretta Scott King as told to Barbara Reynolds is just out (Holt, January)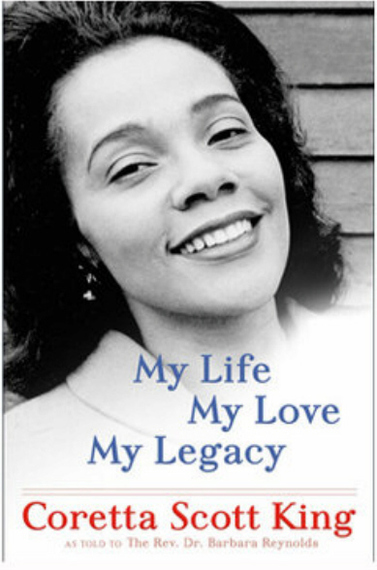 Chosen as a book-of-the week by the New York Times, it is written in the first person, using Coretta King's words as recorded by Reynolds. Its 356 pages contain not only the public trials, tribulations, and victories of the writer, but also the doubts and agonies that inevitably come with being a front-line warrior for justice constantly in the public eye.
I interviewed Reynolds for the radio in 2012 as she was crafting the book. A short excerpt:
MB: You write that Coretta King was a full equal, and not merely the "woman behind the man."
BR: She wanted people to know that she was a co-partner in one of the greatest liberation struggles of our age. She wanted people to know that she had visions, she had dreams. She was actually in the movement before she married Martin -- she was a peace activist. That is what led him eventually to come out against the Vietnam war.
MB: Did she feel others treated her as his equal during his lifetime?
BR: You're talking about the 1960s. At that time men in the civil rights movement -- and men everywhere -- had a view that women should be at home. Even at the march on Washington when President Kennedy invited the leaders to the White House, the women were not invited. They were told to go back to their hotels. After the assassination she told me that many of the men told her she should step aside, and let them run things [in building the King Center].
MB: Do you think Coretta Scott King's legacy will grow?
BR: It has to, because of her willingness to transcend racism and to reach out and speak for people for all causes. Her legacy has to go on, because so many people need to know what a true servant is. The threats on her life continued until the time she died. It was not a peaceful life, but it was a brave life.
Listen to the full interview, including rare audio of Coretta Scott King's speech at the 1996 Atlanta gay rights rally here:
Calling all HuffPost superfans!
Sign up for membership to become a founding member and help shape HuffPost's next chapter