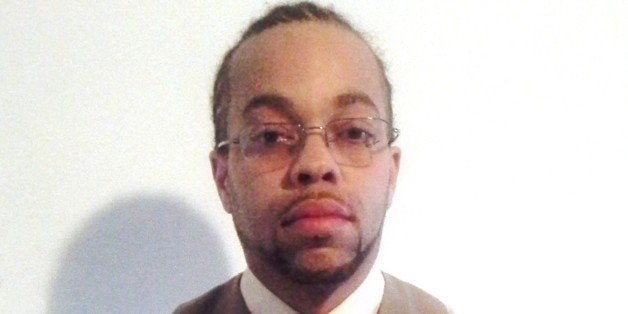 The night New Jersey stripper Denise Ramsey disappeared in 2011, she had been arguing with two men over money. She got into a car with them and wasn't seen alive again.
Weeks later, in January 2012, an East Orange city worker found the 33-year-old woman's remains under a mattress near a train underpass. She had been stabbed to death.
Two dancers working with Ramsey the night she vanished and the go-go club's DJ told cops that year that they'd heard one of the men with Ramsey boasting of beating a murder rap in Atlanta, according to court records. In August, police showed them photos of men who had been accused in Atlanta killings, and one of the dancers and the DJ picked Corey Fallen's picture.
Investigators thought they'd solved the case. Newark Detective Joseph Hadley and New Jersey State Police Sgt. Thomas McEnroe traveled to Atlanta, questioned Fallen and sampled his DNA. Fallen was arrested in October on charges of conspiracy to commit murder.
The only problem was that Fallen, now 33, was working hundreds of miles away on the night witnesses say he was in the New Jersey club with Ramsey. Ample evidence, including time sheets from the Atlanta restaurant where Fallen was a cook, proved his whereabouts.
Still, for six months, Fallen sat in jail. His letter to the judge finally spurred prosecutors to check his alibi and free him.
Fallen said even his own lawyer didn't check his story. The lawyer had heard there was DNA evidence tying Fallen to the killing, but this, too, was untrue.
"I told them that I've never been up North in my life, not once," Fallen told HuffPost. "I would hate for this to happen to somebody else."
He missed the birth of his daughter. He lost his job. He was beaten up by inmates. His wife had to get a second job to pay lawyer bills. His 10-year-old son was disconsolate over his arrest. Fallen said it feels like his rights were trampled.
The final insult came when Fallen got slapped with a $30 court processing fee. He said he paid it just to end the ordeal.
"I never should have went through this," Fallen said. And when he was freed from jail, he said, "there was no sense of joy or nothing. I knew I was coming home. It was just a matter of time."
Fallen has filed a lawsuit in U.S. District Court in Georgia, accusing police of violating his constitutional rights against unreasonable seizure and unlawful detention. The suit also accuses the Newark detective and state police sergeant of unlawful imprisonment and malicious prosecution.
(Read Fallen's full complaint. Story continues below.)
The fact that Fallen's picture was used in the lineup of potential Ramsey murder suspects was a cruel reminder that in October 2007, he was wrongly accused and cleared of a different killing in Atlanta, according to his lawsuit.
The New Jersey Attorney's General office, which is defending Newark Detective Hadley and state police Sgt. McEnroe, declined to allow them to be interviewed. Defense documents dispute some elements of Fallen's allegations.
The officers swear in affidavits that when they questioned Fallen in September 2012, he denied ever setting foot in New Jersey. It wasn't until April 2013 that the officers say they first heard Fallen could demonstrate through work records that he was nowhere near the go-go club where Ramsey' worked.
The case against McEnroe and Hadley should be thrown out, their lawyer wrote, because the officers conducted a reasonable investigation that turned up witnesses who fingered Fallen as a culprit.
The complaint "fails to show that the officers acted with deliberate indifference with respect to [Fallen's] due process rights," defense attorney Tracey Blackwell wrote in a motion to dismiss the lawsuit. "The fact that it was later learned that the witness I.D.'s of [Fallen] were incorrect does not mean that probable cause did not exist at the time of the investigation."
Though Fallen describes a horrible experience for a crime he did not commit, chances are he'll lose his civil case, according to Alec Walen, a professor in Rutgers University School of Law.
Fallen's main problem is his contention that police had no basis for arresting him. But they did. Witnesses had fingered Fallen's picture. And on that basis, police got a warrant.
"The fact that they did not do further investigation of his claim to be innocent is morally outrageous, but not sufficient," Walen said in an email. "The law should require investigators like McEnroe to present those who they arrest with an opportunity to contest their arrest" with hard evidence, he said.
Meanwhile, Ramsey's slaying remains unsolved. Police identified
as a suspect in February 2013, but he has eluded a nationwide manhunt.
(Read the response seeking to dismiss Fallen's lawsuit.)
Related
Popular in the Community