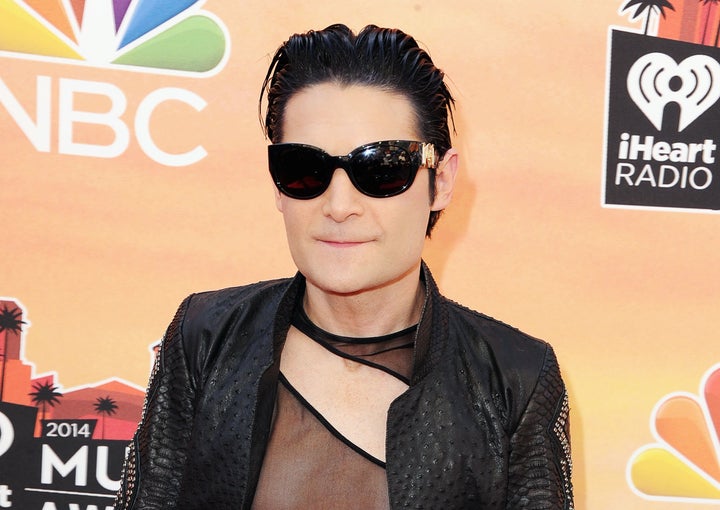 Corey Feldman has opened up, once again, about his experiences with child abuse in the entertainment industry.
The actor told the magazine that "they would throw these parties where you'd walk in and it would be mostly kids and there would be a handful of adult men."
"The lure for kids is that they work in adult world. All of their friends become adults and they very rarely get to interact with other kids, especially because they don't go to school," he continued. "You don't get that interaction, which you crave so badly. So when somebody approaches you and says, 'Hey, this is a Hollywood party where you get to hang out with the powerful people in Hollywood,' well, that sounds like a great opportunity."
Feldman also spoke about his friend and former "Two Coreys" co-star, Corey Haim, whom he says was raped at the age of 11 while on a movie set. Haim died when he was just 38 in 2010 after struggling with addiction for years.
"He had more direct abuse than I did," he said. "With me, there were some molestations and it did come from several hands, so to speak, but with Corey, his was direct rape, whereas mine was not actual rape. And his also occurred when he was 11. My son is 11 now and I can't even begin to fathom the idea of something like that happening to him."
If it were up to him, Feldman said he "would love to name names."
"I'd love to be the first to do it. But unfortunately California, conveniently enough, has a statute of limitations that prevents that from happening," he explained.
When asked if the problem of adult men preying on boys in the industry is ongoing, Feldman said, "Oh, absolutely."
"It's more now than ever because nowadays you can use the internet to create fake profiles and fake accounts. They reach out to little kids on Twitter, they reach out to little kids on Facebook, and they say, 'I'm a big producer and I can help you,'" he said. "With social media we have more access than ever to everybody. It's a growing problem, not a shrinking problem."
Feldman's comments come after Elijah Wood spoke to The Sunday Times about child sex abuse in Hollywood, reigniting the conversation. Wood, who said there is a "darkness in the underbelly" of the entertainment industry, was not speaking from personal experience but was instead referencing Amy Berg's documentary on the subject, "An Open Secret."
To read more from Feldman's interview with The Hollywood Reporter, head to their website.