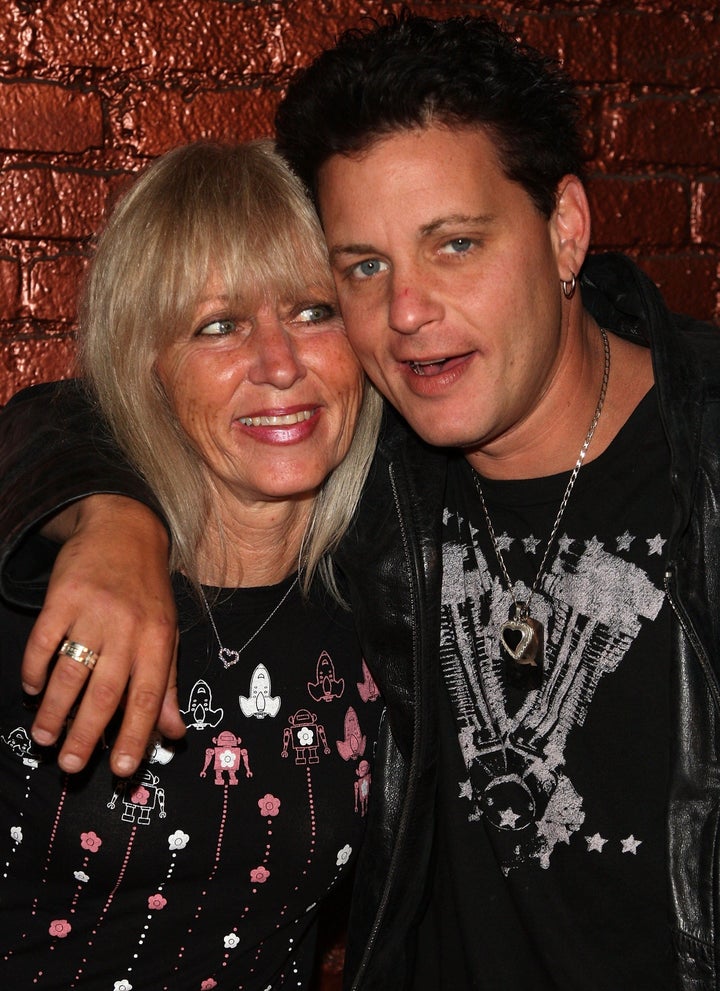 This is the side of Corey Haim the public didn't know.
The late actor -- he passed away in March 2010 -- was known as much for his persistent drug addiction as his gigantic teenage stardom in the 80's. He made very public his issues in his reality series "The Two Coreys" (filmed with friend Corey Feldman), and when he ended up dying of pneumonia, outside speculation about drugs causing his death sprung up, especially given an order for prescription pills he had placed shortly before passing.
Haim's mother, Judy Haim, appeared on "Good Morning America" on Wednesday to clear up those allegations and remember the son that no one else knew.
After recalling a story about Corey feeling sick during a game of frisbee and running a fever for the entire day before his death, Judy said:
"I know the struggles of Hollywood. He was doing fine, he was fully booked from his agent for 2010, he was doing amazing, he was merely sick that day. He died in my arms, I knew it was nothing else, but I didn't know exactly what it was. I had to wait for the coroner's report and the autopsy and all of that stuff. And there were lots of speculations the following day, for sure, and that really upset me."
Corey, she said, was not the nasty drug addict he was portrayed to be. Instead, he was a sweet son who cared for her as she battled cancer:
"It's been very difficult, to say the least. I was diagnosed in July 2009... Cory and I lived together, I lived with him, by the way. He was awesome, he was really petrified, he was really scared. When they said, 'You have cancer, you have breast cancer,' he tried to make light of it. He was there, holding my hand, he went to every single doctor with me, he went through the chemo with me, part of the radiation in the midst of my radiation."
WATCH
:
Calling all HuffPost superfans!
Sign up for membership to become a founding member and help shape HuffPost's next chapter