Four years ago, "Pawn Stars" cast member Corey Harrison weighed a shocking and dangerous 402 pounds. Today, thanks to Lap Band surgery, the 31-year-old is opening up about his impressive 192-pound weight loss.
The reality star says his wake-up call came back in 2010 when his doctor first put him on preventative diabetes medication.
"I literally drove straight from the doctor to the lap band center and had the surgery almost immediately," Harrison told People magazine of his weight loss surgery. "Back then, the surgery was too expensive for my bank account, so I had to pay with four credit cards, but it was something I had to do -– I was not going to get diabetes!"
Harrison revealed that after the surgery he lost 50 pounds within the first six weeks, and dropped another 100 pounds within the first year. The third generation pawn-shop owner now weighs 210 pounds, and told the magazine he "could never go back" to weighing as much as he did. "It made me realize what I ate, how I ate and what I did to myself. It was a wow moment," he explained.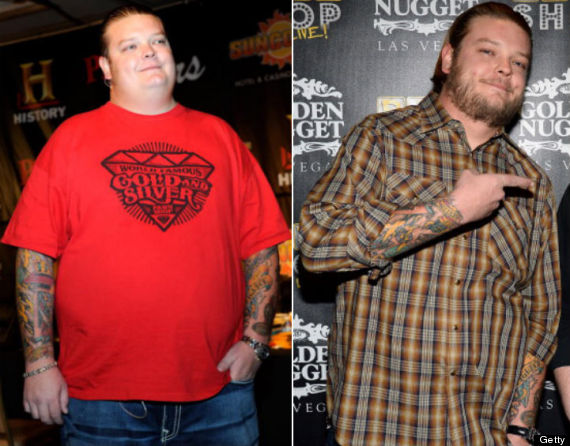 (Left to right: Harrison in 2010 and in 2014)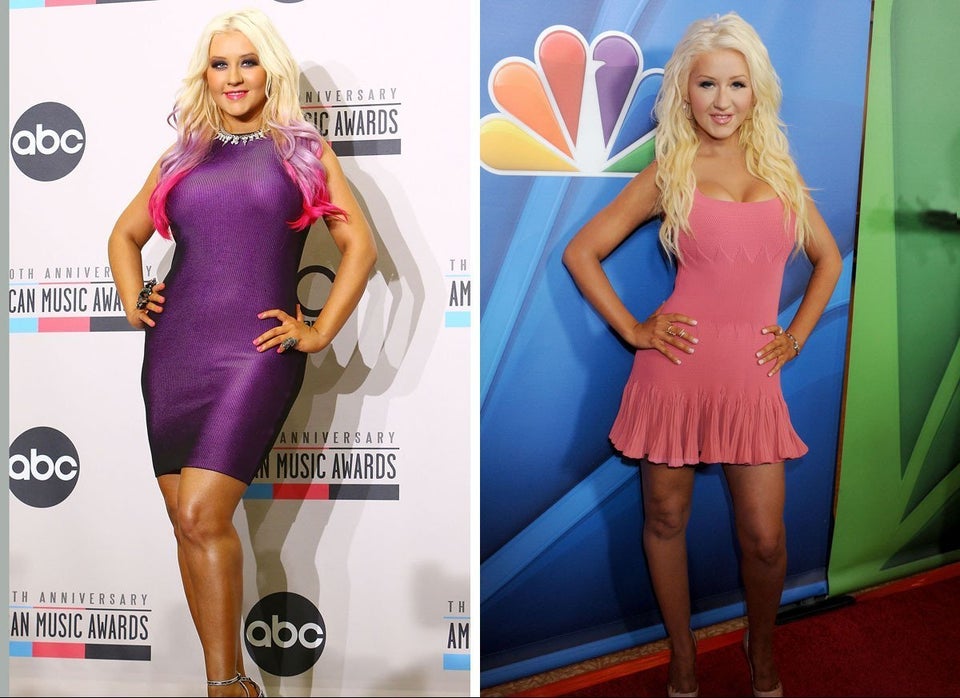 Slimmed-Down Celebrities: Stars Who've Kept The Weight Off