A plainclothes police officer fatally shot a Florida man whose car had broken down early on Sunday, claiming that he had a gun.
Corey Jones, a 31-year-old drummer, was last seen alive by his band mate Mathew Huntsberger, who tried to help Jones with his broken-down SUV on Interstate 95 in West Palm Beach, Florida. Huntsberger told The Washington Post that he met up with Jones shortly after their band, Future Prezidents, finished playing a gig in the town of Jupiter, Florida.
After calling for roadside assistance, Huntsberger left at about 2:30 a.m. At some point between then and 3:15 a.m., a plainclothes cop with the Palm Beach Gardens Police Department fatally shot Jones.
On Tuesday, Jones' family and friends were still looking for answers. The officer who shot Jones, identified as Nouman Raja, wasn't wearing a body camera at the time, and none of the department's squad cars have dashboard cameras, according to CBS News.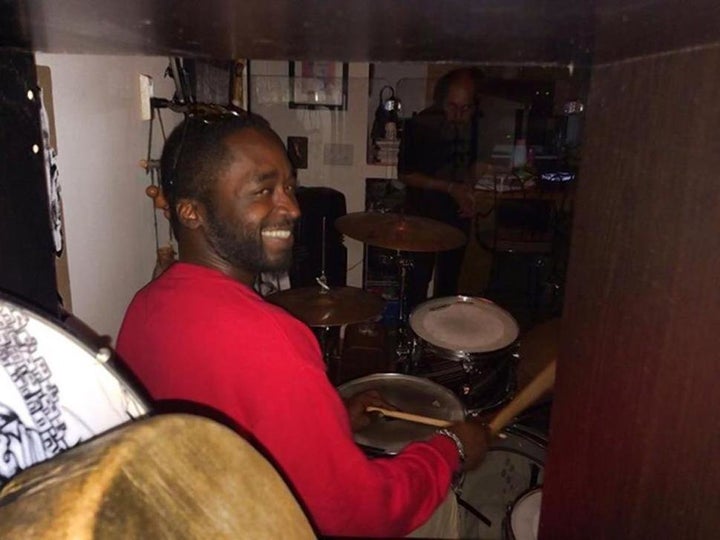 The department didn't return calls for comment, but issued a statement on its Facebook page -- since removed -- saying that Raja thought he was approaching an abandoned vehicle.
"Nouman Raja, on duty in a plain clothes capacity, in an unmarked police vehicle, stopped to investigate what he believed to be an abandoned vehicle. As the officer exited his vehicle, he was suddenly confronted by an armed subject. As a result of the confrontation, the officer discharged his firearm, resulting in the death of the subject."
Meanwhile, Jones' family has hired lawyer Benjamin Crump, who describes himself as an advocate in the Trayvon Martin case. Crump's office said it would likely issue a statement later on Tuesday.
Area police officials are calling on the Palm Beach Gardens Police Department to be transparent about the facts of the case.
"We don't want another Ferguson. They need to get out there and address the public ... Chief, get out there and tell the public what is going on," Palm Beach County Police Benevolent Association President John Kazanjian told local NBC affiliate WPTV.
Friends and family say Jones was practically raised at church, and that he was a good man who could "move you with his music." They gathered at Bible Church of God in Boynton Beach, where Jones' grandfather serves as a bishop, to mourn him on Monday.
"He grew up on the drums over there. We taught him a few things about life and about being a gentleman. We really just need to get more information," said Jones' uncle, Kenneth Terry Banks.
Those close to Jones said he may have indeed had a gun and a permit, but that he wouldn't have used it unless he felt threatened. Details on what kind of gun he had, whether it was legal and what exactly took place before Raja shot him weren't made available by police.
Popular in the Community