Now at the San Francisco Museum of Modern Art (SFMOMA) through April 30 – diane arbus: in the beginning. On display in the museum's new Pritzker Center for Photography are more than 100 photographs selected from the early years of her career, 1956 to 1962. Originating at The Metropolitan Museum of Art, SFMOMA is the only other American venue to present this exhibition. In 2003, SFMOMA presented Diane Arbus Revelations which featured selected works that spanned the breadth of Arbus' career. "Since 2003 our photography culture has changed," said Corey Keller, SFMOMA Curator of Photography. "That seems funny to say."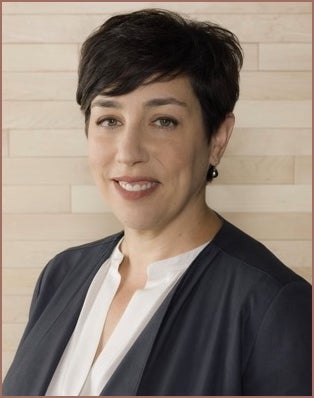 "In 2003 we didn't have options like Instagram [launched October 2010] or Facebook [launched February 2004] or this culture of people taking pictures all the time and with a kind of self-absorption to that photography culture. When you look at Arbus' work you see what it means to be a real humanist – someone who is looking out at the world. I think that is gone in photography. For me, it's refreshing to look at her work, to see the sincerity of it. It is not superficial, but deeply felt work."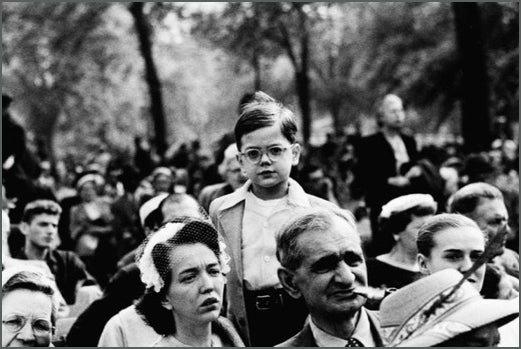 "It is interesting to look at the work of a photographer who is an artist. This was not a casual undertaking. She did this from the moment she go up until she went to sleep every single day. It drove her. She was tenacious, intrepid, dogged. She was going to get those pictures. That's what it takes to be an artist of this calibre. You know what a painter does, but a photographer's actual work is so invisible. John Szarkowski at MOMA used to say, 'Even an ATM takes a good picture once in a while.' So, we have this sense that good photography can be accidental until you look at the work of someone like Diane Arbus. Then you see how intentional it is and that there are no accidents. There is a receptivity to the accidents that are a part of the world. But for an artist, there are no accidents. That's what is important to see. I love the photo of the kid with the gun. She's shooting him and he's shooting her. I don't even know how to interpret that expression on his face. He's not afraid, but he's not fooling around either. He's quite serious. Unfortunately, now it's a different world. Back then, it seems much more innocent. I like how she takes him seriously. She doesn't think this is funny, but is acknowledging him as a full human being who is looking back at her. She met people where they were. She didn't bring preconceptions to them. She had this incredibly intense and dogged curiosity."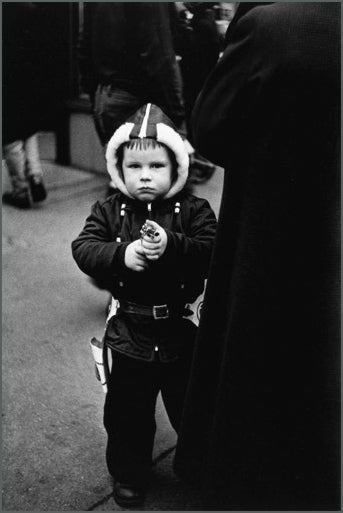 I asked Corey how Diane Arbus supported herself during this period. Separated from her husband and with two daughters to look after, photography supplies and darkroom supplies were at a premium.
"It was through magazine work. She seems to have had quite a bit of creative control. But she was always scrambling. I don't think she was making a huge amount from her photography. Toward the end of her life she started teaching. That was not uncommon around the '70s for photographers to do that. At the very end of her life, she made this limited edition portfolio – 'A Box of Ten Photographs'. She only sold four copies before she died. Then the estate completed the edition. She made notes about things she was looking for. She was interested in all kinds of theatre. Performance was something that interested her very much. She talked about the gap between intention and effect. The way we all go out into the world, wanting to present ourselves in one way – and that often there is a gap between the way we feel we are presenting ourselves and the way other people see us. Whether you're wearing a different gender's clothes or if you're the most conventional upper East Side woman with your pearls and your hat. Everybody has a way they want to be seen and how the world sees them. She was very interested in the gap between those."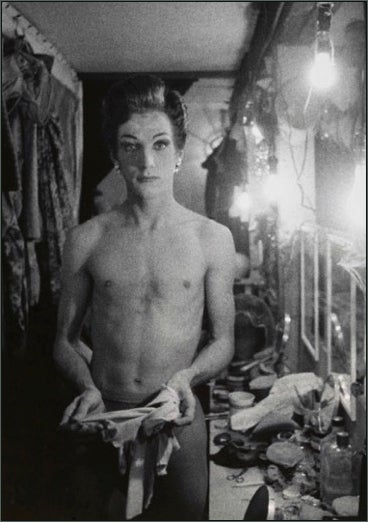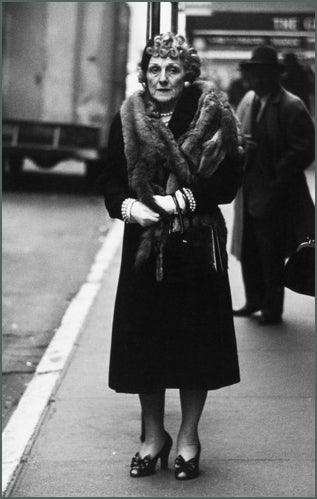 "Every time you put on clothes," said Corey, "you are performing some way. I have been very entertained that Trump wants his female staff to 'dress like women'. There's a hashtag where someone responded that if you want to dress like a woman – 'First, identify as a woman – get dressed.' It's that kind of performativity she was interested in."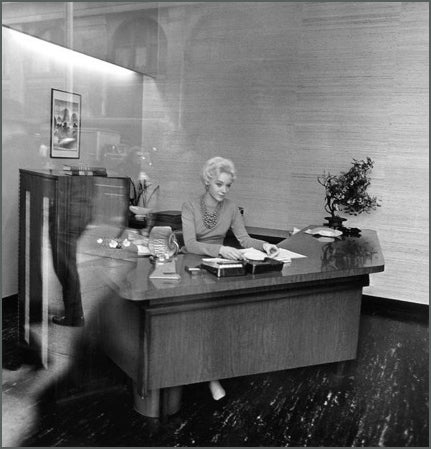 "For someone who is a female impersonator – that performance is perhaps more immediately visible or dramatic. The gap between where they start and how they want to be seen is bigger. She saw that in everybody. She was genuinely interested and not in a prurient kind of way. She was interested in everybody and deeply empathetic. The man dressed up as Uncle Sam actually thought he was Uncle Sam – not someone dressed-up as a street performer. She just went with it. Let's go see what he's interested in!"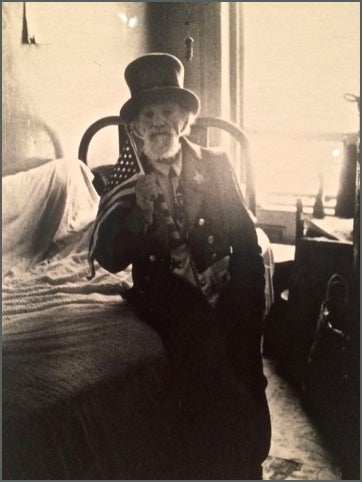 As a lifelong archivist myself with a collection of movie memorabilia from early Hollywood and a library of popular and classical sheet music, I found myself envying whoever had been in charge of organizing the enormous cache of Arbus materials for this exhibit and the splendidly produced companion volume by Jeff L. Rosenheim, diane arbus: in the beginning.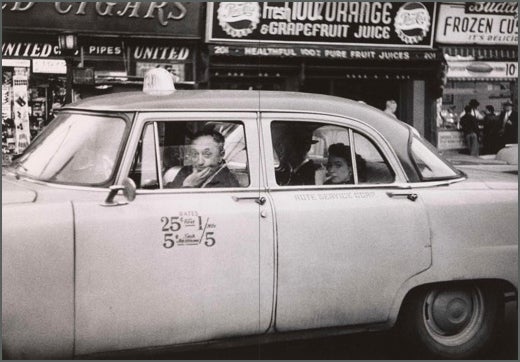 "That was done by Karan Rinaldo. It was an epic adventure. All the negatives had to be removed and rehoused. Glassine sleeves used to be considered state-of-the-art housing. Now we know it's not good for anything. That's why it took so long. Arbus was surprisingly attentive to keeping papers. A lot of artists don't pay any attention to that. But she was quite meticulous. She had reams of receipts and all kinds of things for tax purposes. You can see her taxi receipts, lunch receipts, journals, appointment books – an abundance of information that had to be gone through in order to understand what she was doing, thinking, and looking at. She was also an amazing writer. Her language is so important. Nothing she wrote is accidental. Her descriptions are thoughtful and purposeful. Not only about her own work but things she saw. She was as good a verbal observer as she was a visual observer. Even her high school teachers kept some of her papers because they were so amazing. They have become part of the archive as well."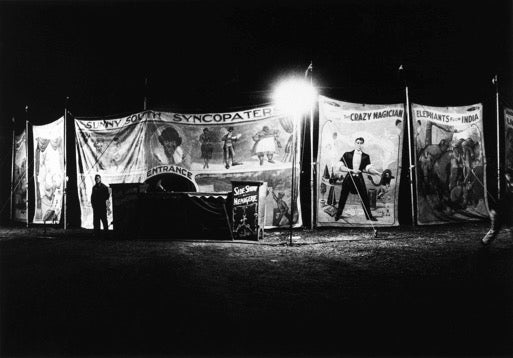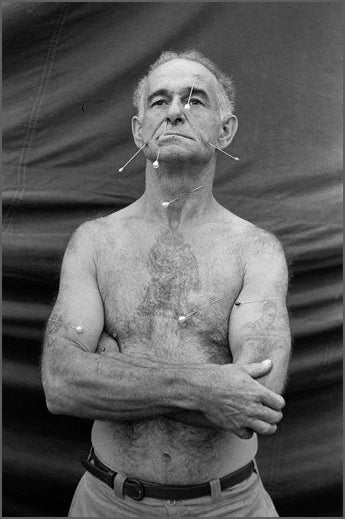 "Interest in photography exhibits is increasing. It took a long time for both museums and the public to understand that photography could be a legitimate form of artistic expression. It seems funny now, the '70s being the time when photography begins to blossom. Thirty years ago it was inconceivable that someone would pay hundreds of thousands for a photograph. I think it's becoming increasingly relatable now that more and more people have the technical means to make good pictures. Arbus had to learn how to process her own film and make her own pictures."
"There are so many interesting people working right now. Photography has gone in so many different directions. There are people who are interested in process and looking at the fundamentals of photography, people who are exploiting the potentials of digital photography. We still have photographers who are looking at the world and seeing what it has to say. It's an exciting moment, but it's definitely going in lots of different directions."
Calling all HuffPost superfans!
Sign up for membership to become a founding member and help shape HuffPost's next chapter
This post was published on the now-closed HuffPost Contributor platform. Contributors control their own work and posted freely to our site. If you need to flag this entry as abusive,
send us an email
.