UPDATE: June 19 ― Corey Ladd was released from prison on Friday, June 16. His parents and daughter greeted him as he was processed out of Allen Correctional Center in Kinder, Louisiana. The American Civil Liberties Union provided a few photos of the reunion to HuffPost.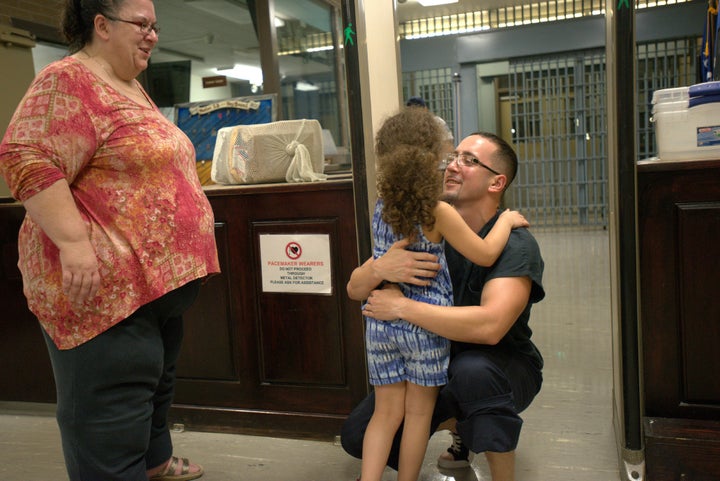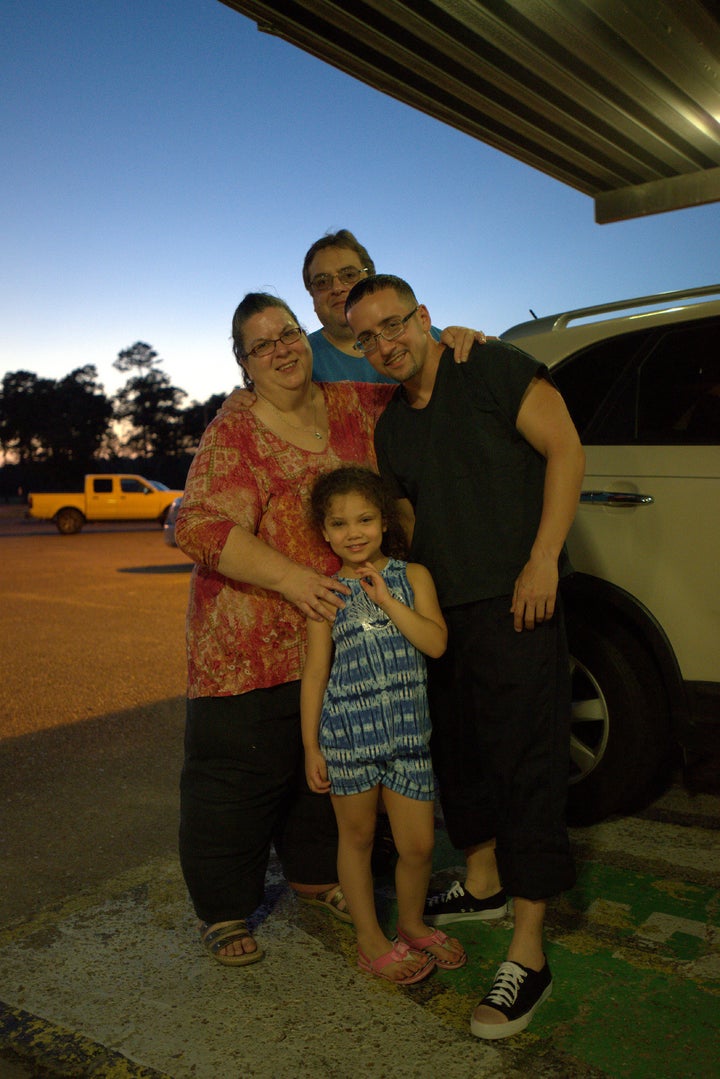 A Louisiana man sentenced in 2013 to 20 years behind bars for a marijuana possession charge is set to be released from prison in the coming days after a successful appeal in state court.
In August 2011, a New Orleans police officer pulled over a vehicle for a broken tail light and found Corey Ladd, now 31, with a half-ounce of marijuana. It was Ladd's third arrest for marijuana possession, making it a felony in Louisiana. He also had two other felony drug convictions ― one for possession of LSD, another for a single pill of hydrocodone.
Because of his record, Orleans Parish District Attorney Leon Cannizzaro chose to prosecute Ladd under the state's habitual offender law, which allows judges to mete out lengthy prison sentences for nonviolent offenses often involving drugs.
After a jury found Ladd guilty in 2013, Judge Karen Herman sentenced him to "20 years hard labor at the Department of Corrections." Following an appeal, Herman in 2015 reduced Ladd's sentence to 17 years.
But Ladd's attorney, Kenneth Hardin of the Orleans Public Defenders, appealed again, and last year a panel of state judges ruled that the "sheer harshness" of Ladd's sentence "shocks the conscience."
Ladd was back in Herman's courtroom last week hoping for a more substantial reprieve. Some key factors had changed since his last hearing. In a move that lowered the maximum potential sentence, the district attorney's office agreed to take Ladd's conviction under the habitual offender law "off the table," citing a 2015 state law that relaxed penalties for marijuana possession.
Although Herman still could have sentenced Ladd to up to 20 years under previous guidelines for a third-time marijuana possession offense, she opted for lenience, commending Ladd for his good behavior and dedication to drug treatment programs in prison. She reduced Ladd's sentence to 10 years, gave him the benefit of "good time" served and placed him on parole for the remainder of his sentence.
"I want you to have every opportunity to be able to hold your child and help your parents," said Herman. "I want you to see your daughter walk down the aisle."
Ladd, whose girlfriend was eight months pregnant at the time of his 2011 arrest, has never seen Charlee, his 5-year-old daughter, as a free man.
"Corey's never held his daughter outside of prison walls," Hardin said in an interview with HuffPost. "Her first day of school is in August and now he's going to get to walk her there."
Ladd hadn't been able to see his family in more than a year, after he was moved to a correctional facility more than three hours away from where they live, Lisa Ladd, Corey's mother, told HuffPost.
"It's one thing to talk on the phone or see a picture online, but to get an actual hug, to feel that beating heart, those are the things that you need in life," she said.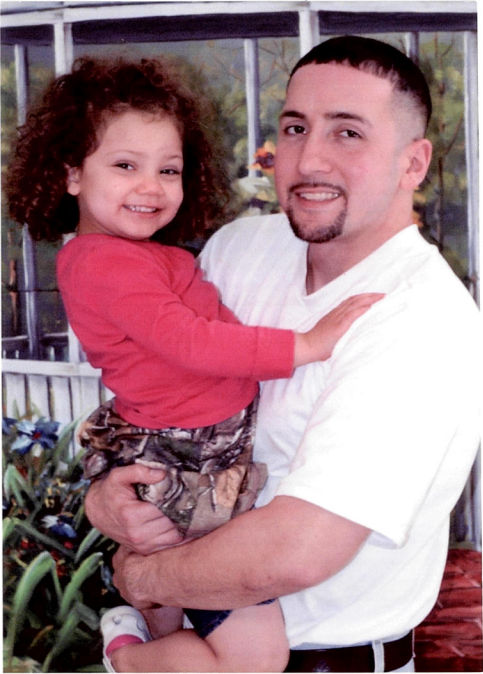 Now that Ladd is getting out, he's planning to give back to others who find themselves in similar situations, his mother said.
"He realizes that there are still people [in prison] who need what he got," she said. "Even if the attention that he was receiving didn't help him, it had to help someone. It was always much bigger than Corey."
Civil rights groups including the American Civil Liberties Union and Human Rights Watch had been keeping a close eye on Ladd's legal battle. In a jointly authored report last year in favor of decriminalizing drug possession and use, the organizations noted that Ladd was just one of the nearly 140,000 people behind bars for possession on any given day in the U.S. That population is constantly fed by the 1.25 million drug possession arrests police make each year, which have had no measurable effect on drug usage rates, according to the report. 
Ladd's case is also the latest to challenge Louisiana's pattern of harsh sentencing for nonviolent drug offenses, and specifically those involving small amounts of marijuana in Orleans Parish.
Last year, the Orleans district attorney's office agreed to re-sentence Bernard Noble, a father of seven serving 13-and-a-half years without the possibility of parole for possessing the equivalent of two joints of marijuana. Like Ladd, he was prosecuted under Louisiana's habitual offender law.
In December, Noble received a reduced sentence of eight years, of which he's now served more than six. His attorneys are hopeful he'll be released earlier on parole.
Gary Howard was not so fortunate. Last month, the Louisiana Supreme Court upheld his conviction for possession of 18 grams marijuana with intent to distribute, which drew him an 18-year prison sentence under the habitual offender law.
The decision drew a blistering dissent from Louisiana Supreme Court Chief Justice Bernette Johnson, who cited "rapidly relaxing social attitudes" toward marijuana in arguing that Howard should have faced prosecution for possession alone.
In her opinion, Johnson noted that it would cost the state about $23,000 annually to incarcerate Howard ― and about $400,000 over the course of his entire sentence.
"Imprisoning [the] defendant for this extreme length of time ... provides little societal value and only serves to further burden our financially strapped state and its taxpayers," she wrote.
Hardin said that as cases like Ladd's have made headlines across the state, Louisianans have started to make clear they're "fed up" with courts throwing away lives and money because of small-time, nonviolent drug offenses.
"Even the most conservative person was outraged by" Ladd's sentencing, he said. "If people don't care about the human aspect of it, they care about the money and the taxpayer result of it." 
Calling all HuffPost superfans!
Sign up for membership to become a founding member and help shape HuffPost's next chapter