It's been over 72 hours since Donald Trump tweeted an anti-Semitic image of Hillary Clinton, and his supporters are still defending him.
Former Trump campaign manager Corey Lewandowski, now a CNN commentator, said that Trump can't be anti-semitic because he has Jewish friends.
"Whether it's the senior executives of his private corporation, whether it's the CFO or the CTO or his chief legal counsel -- he has a long and storied history" of supporting "the people of Israel."
Lewandowski also pointed out the presumptive GOP nominee allowed Jewish people to be members of his Palm Beach tennis club.
For the record, critics generally aren't saying Trump himself is anti-Semitic -- just that some of his supporters are and that their hateful mentality has seeped into his campaign. The image the businessman shared on Saturday -- previously posted on a white supremacist website -- featured Clinton's face next to a Star of David and a pile of money. Trump claims it was a "sheriff's star"-- though that typically features small circles at the end of each tip: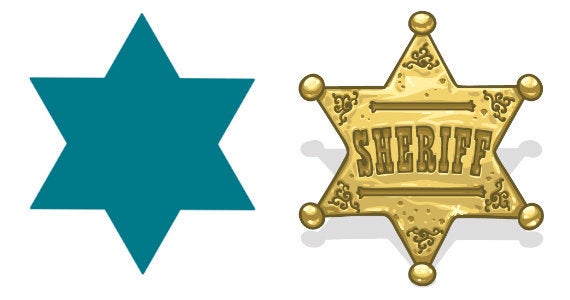 His social media director, Dan Scavino, also says Trump has no ill will toward Jewish people.
Trump deleted the tweet on Saturday, but neither he nor Scavino has issued an apology.
Popular in the Community