These photos, posted by dad Chris Lowe on Reddit, prove that the only thing you really need to fear in this scenario is cuteness overload (and possibly worldwide fame).
Keeping her company during tummy time.
He's started sleeping in her room now...
Waiting for her to wake up.
The tube is for her bili blanket. (She had mild jaundice)
It's all good, but Wilbur and his big fat butt (see below) are gonna have to learn the concept of "personal space" at some point.
Before You Go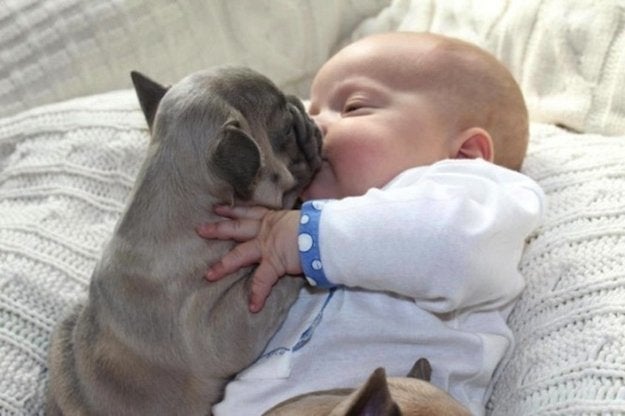 Baby And French Bulldogs