It's been almost two months since a Pennsylvania teen who'd recently moved to New York City disappeared.
Since Sept. 20, no one has seen or heard from 19-year-old Corinna Slusser, an aspiring cosmetologist who grew up in Bloomsburg.
According to family, Slusser traveled to New York City in March after meeting a Harlem man her relatives suspect of being a pimp.
"She wanted out from this small town that she was living in and this guy gave her that out," Slusser's aunt, Julie Anne Becker-Calfa, told News 12 The Bronx. "And it just developed and the psychology behind human trafficking is insane. They know exactly what they're doing to break these girls down."
Slusser's family reported her missing on Sept. 12, when she failed to show up at her grandfather's funeral in Florida.
After alerting authorities, Slusser's mother, Sabina Tuorto, turned to Facebook, pleading for her daughter's return.
"My daughter was a great student, [and] a cheerleader. She had many friends and lived her life as a normal teenager. I need her home and I can't bare anymore days like this," Tuorto wrote on Oct. 10.
A New York City Police Department spokesperson told HuffPost the last confirmed sighting of Slusser was at the Haven Motel in Queens on Sept. 20. No one has heard from Slusser, who turned 19 on Oct. 6, since then.
The teen, an avid social media user, last posted in early September.
Slusser's last Facebook post ― a selfie ― was dated Sept. 8, and she has not shared anything on Instagram since Sept. 10, when she posted a photo with a Bronx location tag.
The teen's disappearance came on the heels of a complaint she filed in Manhattan on Aug. 25 against a 32-year-old man she accused of assaulting her, The New York Daily News reported.
Slusser said the man stole her money and then grabbed her by the throat and "slammed her against the wall, making it difficult for [her] to breathe," according to court papers obtained by the Daily News. The man was reportedly arrested, and Slusser was granted a temporary order of protection.
Authorities fear the teen is a sex trafficking victim.
HuffPost could not reach Slusser's family for comment on Monday.
"I fear the worst, but I pray for the best and her to return home," her mother wrote in her Oct. 10 Facebook post.
Police described Slusser as a white female with blond hair and blue eyes, weighing 140 pounds and standing approximately 5 feet 6 inches tall, with a large black flower-type tattoo in the middle of her chest.
Anyone with information about Slusser should call the NYPD's Crime Stoppers hotline at 1-800-577-8477.
Related
Before You Go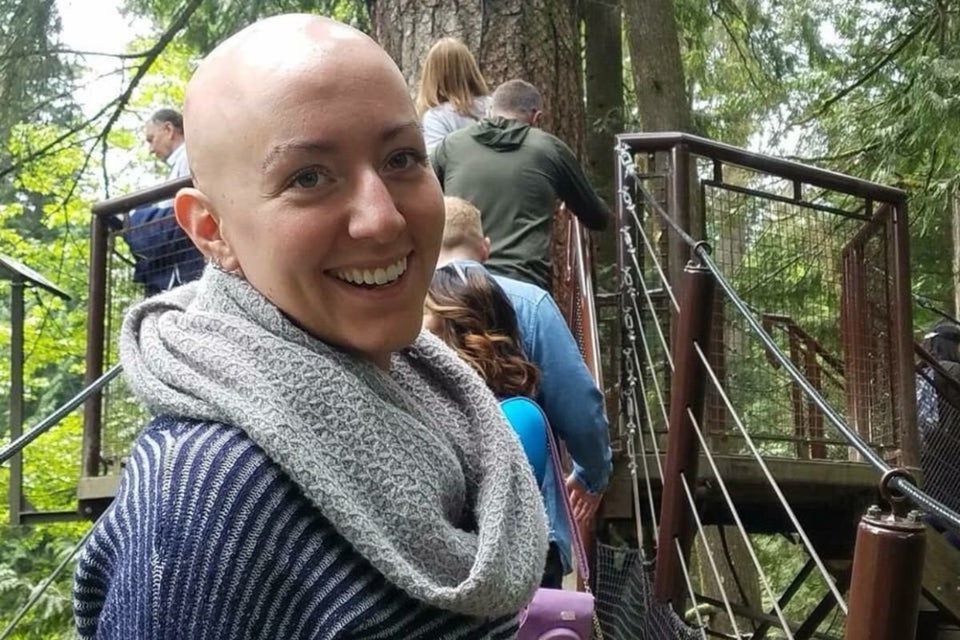 Missing People
Popular in the Community