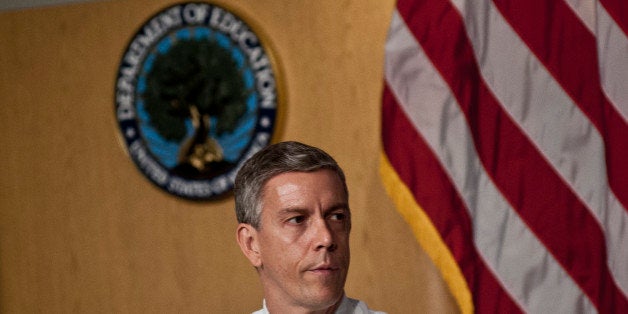 Fourteen federal student loan borrowers refusing to make their monthly payments to protest the U.S. Department of Education's shoddy oversight of for-profit colleges met with senior government officials on Tuesday to share their stories and learn about the department's plan to help them.
The Education Department's answer, in short: Keep on waiting.
The borrowers are part of the so-called Corinthian 100, a growing group of roughly 100 former students of schools once owned by Corinthian Colleges Inc., the troubled owner of what was once one of the largest chains of for-profit campuses, and are now struggling with their debts.
Over the past few years, state and federal authorities have sued Corinthian, alleging the company duped students into taking out loans by advertising false job placement and graduation rates. The company denies the claims. The borrowers, organized by anti-debt activists borne out of the Occupy Wall Street movement, now want the Education Department to forgive federal student loans taken out by current and former Corinthian students on the grounds that borrowers shouldn't have to repay debt based on a school's fraud.
The group, which says it has amassed more than 300 applications from former Corinthian students wishing to have their debts discharged, claims it has the law on its side, pointing to federal statutes and a provision in their loan agreements that states borrowers can refuse to repay debts if they were defrauded by their school. Some Democrats in Congress are on their side, but it's not clear whether the Education Department stands with them.
The Tuesday afternoon meeting, organized by the Consumer Financial Protection Bureau and held at one of its offices in Washington, provided a glimpse into the long odds the Corinthian 100 face.
"The consumer bureau seems to be on our side, but the Education Department seems to need a fire under their ass," said Jessica King of Newport News, Virginia, a borrower who attended the meeting. "And we're the ones who will light it."
Officials from the CFPB, Education Department and Department of the Treasury listened to borrowers such as King who claim they were either lured into taking out loans with bogus promises of future job prospects or were simply signed up for loans by their school's staff without their consent.
Some of the borrowers cried as they explained why they attended Corinthian-owned schools, the shock they faced when they couldn't get jobs with their credentials and the fear they live under as a result of mounting debts they can't afford to repay.
"Like so many other current and former Corinthian students we have heard from across the country, dreams of higher education have been turned into stories of financial despair," said Rohit Chopra, the CFPB's point man on student issues. "We continue to urge struggling borrowers to submit complaints with federal agencies to aid regulators in holding accountable those who break the law."
Joining Chopra at the meeting were Undersecretary of Education Ted Mitchell and Deputy Undersecretary of Education Jeff Appel. Prosecutors from state attorneys general offices in Massachusetts, Kentucky, Oregon and New York joined the session via conference call.
After the borrowers shared their stories, they pressed the Education Department for information. They wanted to know when the department would wrap up its long-running probe into alleged wrongdoing by Corinthian, for example. They also asked for the guidance the department gives its contracted loan specialists who field calls from borrowers who claim they were defrauded and demand loan forgiveness, and wanted to know how many borrowers have successfully had their federal debts discharged as a result of school fraud.
One former Corinthian student at the meeting asked Education Department officials why they don't notify students when their school is under investigation. Corinthian has operated schools under the Everest, Heald, and Wyotech brands.
For the most part, meeting participants said, the Education Department representatives offered few answers.
"What these Corinthian students have experienced is troubling, and it is why we took a series of actions in recent months to hold Corinthian accountable and put the school on the road to closure," Denise Horn, an Education Department spokeswoman, said in an emailed statement. "We will review every claim [for loan forgiveness] and continue to investigate Corinthian to help students as much as possible."
Horn added that the department is working on other initiatives, such as new rules that restrict the flow of federal student aid funds to dodgy career training programs, to help future students. King, the former Corinthian student, said Education Department officials gave similar assurances during the Tuesday meeting.
"But what we want to know is, what about us?" King said.
While the department contemplates its next move, the borrower group wants students and consumer advocates included in deliberations. "The department makes decision after decision without student input, even though these decisions affect students most profoundly," the group said in a list of demands it gave the Education Department. "The disregard the department has shown for students' interests evidences a clear remove from their experiences."
For years, Corinthian has been dogged by fraud allegations and government investigations into its disclosures and practices. But tens of thousands of students continued to shell out tens of thousands of dollars annually in pursuit of a credential from one of its campuses. Last year, the company began to crumble.
It started after the Education Department demanded information about Corinthian's job placement figures, which the company used in marketing materials to attract potential students. In June, after the department grew impatient with the company's alleged unresponsiveness, it told Corinthian it would delay the normally quick transfer of a borrower's federal loan funds to the company's account.
That prompted a cash crunch that ultimately led the company to agree to the Education Department's demand that it either shutter or sell its U.S. campuses. The department then brokered a November deal for Corinthian to sell most of its schools to ECMC Group, a longtime debt collector for the Education Department.
Corinthian ultimately shed much of its legal liability in the transaction. ECMC assumed very little, while picking up a sprawling network of college campuses. Students, meanwhile, were stuck with their debts. The Education Department has originated about $4 billion in loans for students at Corinthian's campuses since the start of the 2010-2011 academic year alone, department data show.
The reason for the Corinthian 100 debt strike ultimately lies in how the Education Department handled a faltering Corinthian and its divergent approach to saving campuses instead of protecting students. To the student activists, the Education Department chose to save a chain of for-profit college campuses rather than help vulnerable students.
"At the end of the meeting, I told them it's in your interest to find a solution because otherwise this is going to grow," said Laura Hanna, one of the group's organizers. "They know they have a problem on their hands. If they want to give us more fodder, that's fine."

Before You Go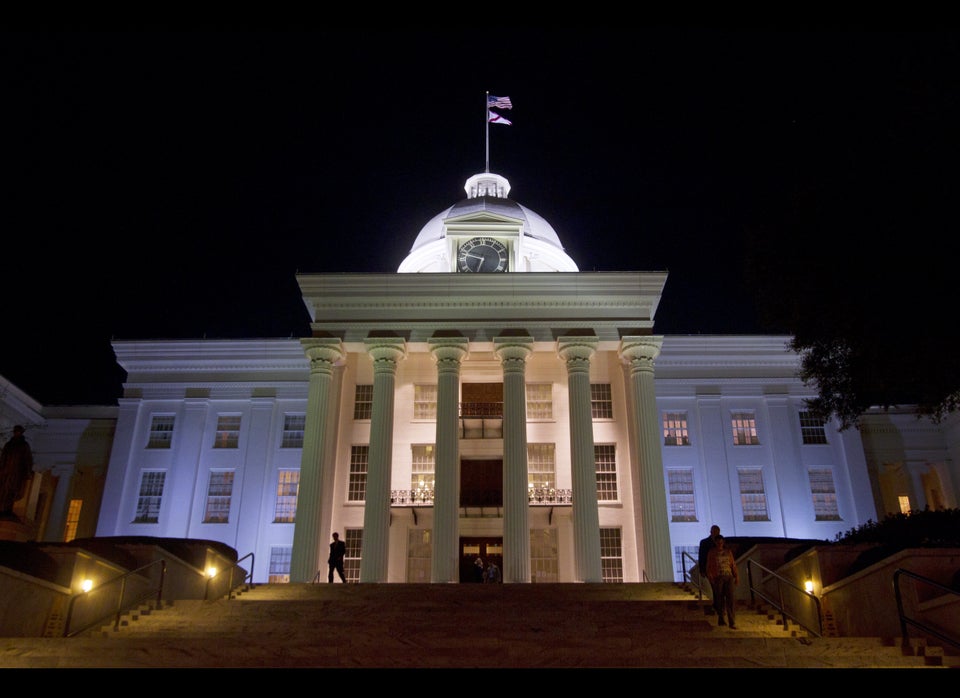 U.S. State Capitol Buildings
Popular in the Community