Corinthian Colleges Inc. filed for bankruptcy on Monday, capping a year in which one of the nation's largest for-profit career school chains slowly collapsed under the watch of the U.S. Department of Education amid allegations that it had systematically deceived students with false graduation and job placement rates.
The company's collapse comes a week after it shut down its remaining 30 locations, leaving 16,000 students scrambling for options. At its peak, the company operated more than 120 colleges with more than 110,000 students across North America under the Everest, Wyotech and Heald brands, and investors valued the company at more than $1.4 billion.
Corinthian listed $19.2 million in assets and $143.1 million in debts in its Chapter 11 petition, filed Monday with the U.S. Bankruptcy Court in Wilmington, Delaware. Students at Corinthian's schools have received about $4 billion in federal student loans and $2 billion in federal grants since the start of the 2010-2011 academic year, according to Education Department data. Most of that money flowed to the school in the form of tuition and fees.
Corinthian fell out of favor with the Department of Education last summer over a paperwork dispute, leading to a cash crunch at the company after the department slowed its access to federal financial aid. The Education Department subsequently bailed out the company and brokered a sale of more than half of Corinthian's campuses to ECMC Group, one of the department's contracted debt collectors, in an effort to avoid a collapse that could have forced the department to forgive hundreds of millions of dollars in federal student loans given to Corinthian's students.
Meanwhile, the department watched from the sidelines as the federal Consumer Financial Protection Bureau sued the company for allegedly duping students with fake job placement promises. The department also shunned pleas by Senate Democrats and state prosecutors to forgive Corinthian students' federal student loans on the grounds that they were misled into enrolling in its schools.
As the company descended into insolvency, the Education Department allowed it to continue to enroll new students at its remaining campuses in an effort to keep its schools attractive to potential buyers. The Education Department's hand-picked monitor, Patrick Fitzgerald of Skadden, Arps, Slate, Meagher & Flom LLP, had been keeping tabs on the company as part of its agreement with the department.
Federal and state authorities have accused Corinthian of lying about its graduation and job placement rates, misleading potential students into enrolling and stumping up tens of thousands of dollars to obtain allegedly questionable credentials. State prosecutors in Massachusetts, California and Wisconsin have separately sued the company, as has the federal consumer bureau. California settled similar accusations with the company in 2007.
"For too many students, Corinthian turned the American dream of higher ed into a nightmare of debt & despair," Rohit Chopra, the federal consumer bureau's top student loan official, said April 26 on Twitter.
On April 14, the Education Department piled on, accusing Corinthian's Heald schools of misleading students and accreditation agencies about its graduates' employment rates. The department said it found 947 false job placement rates dating back to at least 2010, and alleged that Corinthian had shown a "blatant disregard" for the federal student loan program.
The Education Department levied a $30 million fine against the company that hasn't yet been paid. In light of Monday's bankruptcy filing, it's unclear whether the department will ever collect the fine or recoup any taxpayer funds from Corinthian.
Corinthian has denied wrongdoing. When it announced on April 26 that it would immediately shut down its remaining campuses, the company blamed federal and state regulators for its abrupt closure.
Students enrolled in Corinthian's programs but who are unable to complete their studies as a result of the company's shutdown are eligible to have their federal student loans canceled if they choose not to transfer any of their Corinthian credits to a new school. There are few transfer agreements in place between Corinthian's schools and traditional public or nonprofit colleges. The Education Department told Corinthian students to consider more than a dozen for-profit schools whose owners are under state or federal investigation, a move that Sen. Dick Durbin (D-Ill.) promptly criticized last week.
The school's sudden collapse is exactly what the Education Department has been trying to avoid since last summer. Education Secretary Arne Duncan's handling of Corinthian has given rise to a growing movement of so-called "debt strikers" who are refusing to repay the federal student loans they took out to attend Corinthian's schools.
Known as the "Corinthian 100," more than 100 Americans are publicly refusing to make monthly payments on debt they view as illegitimate in light of Corinthian's allegedly false statements and the Education Department's alleged failure to properly police the company's schools and protect students. They want the department to discharge all federal student loans held by current and former Corinthian students.
The Education Department could pass on much of the cost to Corinthian, but with the company claiming its debts exceed its assets by nearly $124 million, it's unlikely the department would be able to recoup those losses.
Dorie Nolt, an Education Department spokeswoman, said the department would attempt to secure from Corinthian "as much of the $30 million as possible." She declined to answer further questions or make any department officials available for an interview.
The debt strikers were to meet with senior Education Department officials on Monday, but canceled their meeting after news reports indicated that the department had already ruled out the group's central demand.
"We refuse to be the pawns of a department that seeks to use the students' campaign to give cover to their ongoing failures," the group said in a statement.
The Education Department's failure to police the company ultimately played a role in its demise.
In January 2014, about three months after the state of California sued Corinthian for allegedly misleading students about their future employment opportunities, Education Department officials sent Corinthian a letter requesting information about its reported job placement rates. At the time, the company was facing pressure from a growing group of state and federal authorities that wanted to probe Corinthian's practices.
A few months later, in May 2014, Corinthian hired Barclays, the giant British bank, to explore a potential sale of its schools, according to a court filing by William Nolan, the company's chief restructuring officer and a senior managing director at FTI Consulting.
The next month, the Education Department sent another letter to the company, this time claiming that the answers to its January letter were insufficient. The department forced the company to wait 21 days before it could access federal financial aid.
Nearly 90 percent of Corinthian's revenues came from taxpayer cash, Nolan said in the court filing, and the delay in accessing the funds came during the final month of the company's fiscal year. The cash squeeze threatened the company's survival, leading Corinthian to strike a deal with the Education Department in which the company would get immediate access to cash in exchange for eventually winding down its operations through sales and orderly shutdowns.
In November, the Education Department helped ECMC Group buy more than 50 campuses from Corinthian to be part of a new unit called Zenith Education Group. The sale was finalized in February of this year. ECMC and Zenith got access to about 40,000 students, or more than half of Corinthian's 74,000 students as of March 31 of last year, according to Nolan.
Corinthian continued its efforts to sell its remaining campuses through Barclays and another consultant, Eduvize. Nolan said in the document that "several" potential buyers looked at the company, and Corinthian entered into negotiations with at least three of them for its Heald schools. Heald, which was founded more than 150 years ago and enrolled students in health care, business, technology and legal programs, was considered one of Corinthian's most valuable assets.
But demands by federal and state authorities effectively blocked Corinthian's sale of Heald, Nolan said. The Education Department wanted Heald's future owners to reduce tuition by 20 percent and the department wanted $30 million for itself, up to $12 million of which it wanted immediately, Nolan said.
In April, the department fined Heald some $30 million for allegedly misrepresenting its job placement rates.
Meanwhile, Kamala Harris, California's top prosecutor, wouldn't readily allow future buyers to dodge existing claims her office has against Corinthian. Heald buyers likely wanted the company's assets but none of its legal liabilities.
The last remaining potential buyer for Heald formally withdrew from the sale process on April 22, Nolan said. Corinthian tried to strike agreements with other parties to allow current students to complete their studies, but the Education Department effectively blocked those efforts, too.
The department also wanted Corinthian to post by May 17 what Nolan described as a "significant" letter of credit in order to maintain access to federal financial aid for its students.
"Corinthian's bankruptcy filing follows aggressive enforcement actions taken by the department to protect students," Denise Horn, an Education Department spokeswoman, said in a prepared statement. "The department remains committed to protecting students and ensuring that those who have been hurt by fraud -- including at Corinthian -- receive the debt relief they are entitled to."
Nolan said the company began to wind down its operations on April 23. It announced on April 26 that it would close its remaining campuses, effective April 27. Some 2,700 Corinthian employees lost their jobs.
This story was updated Monday afternoon with information from Corinthian's bankruptcy documents and with a statement from the Education Department.
Before You Go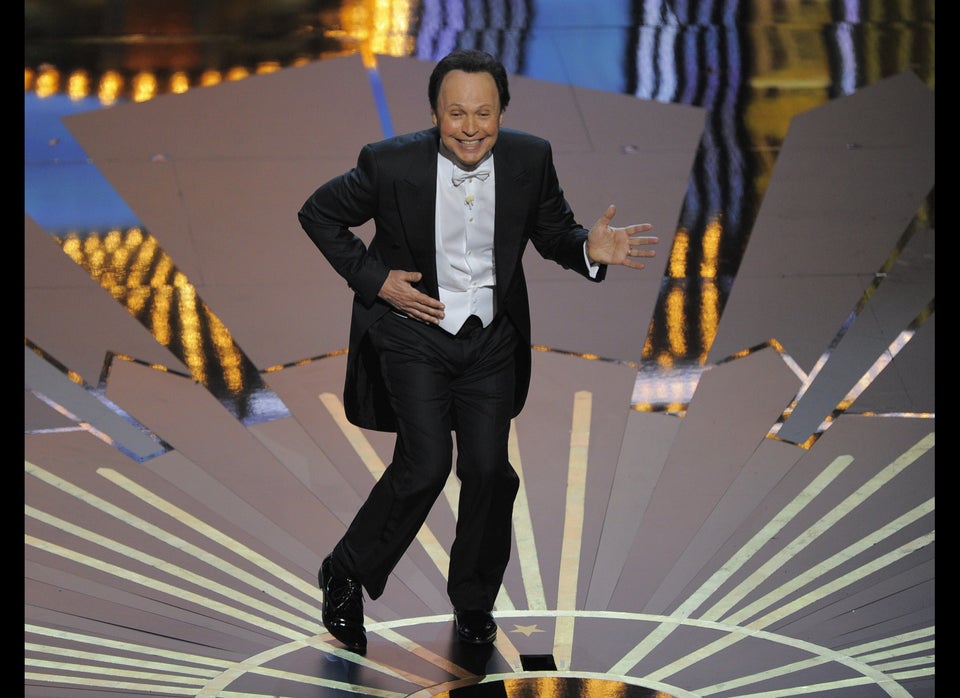 Celebrities Who Attended Community College
Popular in the Community