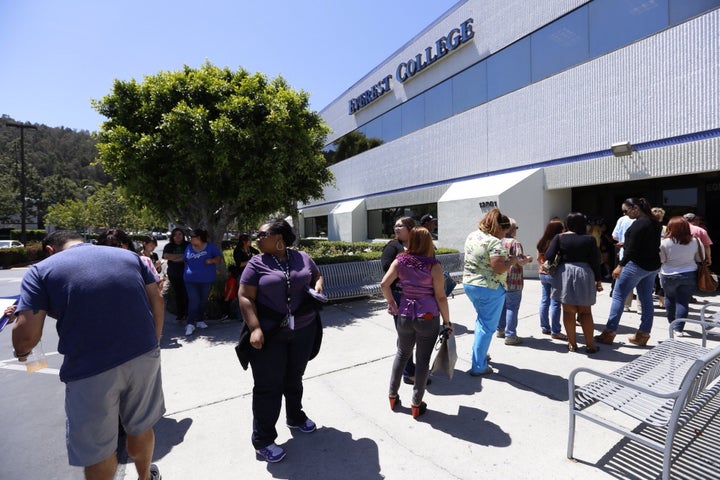 Corinthian Colleges Inc., the defunct for-profit chain of schools, may have duped 85,000 students into enrolling by advertising false job placement rates, the U.S. Department of Education said Tuesday.
The declaration, the result of the department's review of internal company records and evidence obtained by California Attorney General Kamala Harris, may make it easier for some student debtors who attended Corinthian's Everest and Wyotech schools in California, or took classes from Everest's Florida-based online program, to petition the Education Department to cancel their debts. Federal law contains a provision aimed at shielding borrowers from making payments on federal student loans granted on fraudulent conditions.
The Education Department said it found startling discrepancies between what Corinthian reported about former students' employment and the truth. For example, at the Everest location in West Los Angeles, the school told prospective students of its associate-level paralegal program that 60 percent of former students got jobs in their fields. The actual rate was 0. Harris sued Corinthian in 2013.
But Education Secretary Arne Duncan isn't automatically discharging defrauded students' debts, despite pleas from some prominent state and federal officials, including Harris. Instead, the Education Department is requiring defrauded students to complete application forms.
Department officials promised an expedited process for these 85,000 borrowers, but it made a similar promise earlier this year to the roughly 40,000 former Corinthian students who attended the company's Heald schools. Those students allegedly were systematically misled about Heald's job placement rates. The Education Department has made "significant progress" in reviewing borrowers' debt relief claims, Undersecretary Ted Mitchell said.
Lawyers for some low-income borrowers have said the process penalizes those who either don't know they're eligible for debt relief or lack access to computers or lawyers. In situations where the Education Department has ample evidence of fraud, such as in the Corinthian case, Duncan should simply use his authority to dismiss borrowers' obligation to repay, advocates say.
"Our goal is to ensure that every eligible student receives every penny of the debt relief they are entitled to as efficiently and easily as possible," said John B. King Jr., who will take over as education secretary when Duncan steps down next month.
The Education Department's refusal to automatically cancel debts allows it to save a portion of the $690 million that it would have to write off. It also makes defrauded borrowers more reliant on the Education Department's loan contractors, which counsel borrowers on repayment options and collect their monthly payments.
Loan servicers such as Navient Corp., the student loan giant formerly known as Sallie Mae, are borrowers' primary point of contact when they have issues with their federal student loans.
The Education Department is doing a terrible job overseeing them and making sure they're not misleading borrowers, according to prepared remarks an official at the U.S. Government Accountability Office plans to deliver to Congress on Wednesday.
Federal Student Aid, the Education Department unit responsible for the $1.2 trillion federal student loan program, doesn't adequately monitor how its loan servicers interact with borrowers, according to prepared remarks by Melissa Emrey-Arras of GAO.
Reviews of random call recordings are often incomplete or contain inaccurate information, according to Emrey-Arras. Reports on the reviews don't routinely detail the severity of servicers' errors or make clear whether servicers gave borrowers false information about loan repayment plans. The reports also "do not reflect the actual prevalence of particular problems in the calls the agency monitors." FSA doesn't even verify that its servicers actually hand over a random sample of calls for it to review, according to Emrey-Arras.
"FSA is missing opportunities to target its oversight and improve services to borrowers," Emrey-Arras said in the remarks.
Kathleen Tighe, the Education Department's inspector general, plans to tell Congress that after years of her investigators repeatedly discovering failures in how FSA oversees schools and contractors that participate in the federal student aid program, it may be time for Congress to beef up its own requirements of FSA.
Corinthian Colleges had been under the Education Department's close watch since August 2012, the department said Tuesday. Yet the government missed Corinthian's alleged deceptions for years.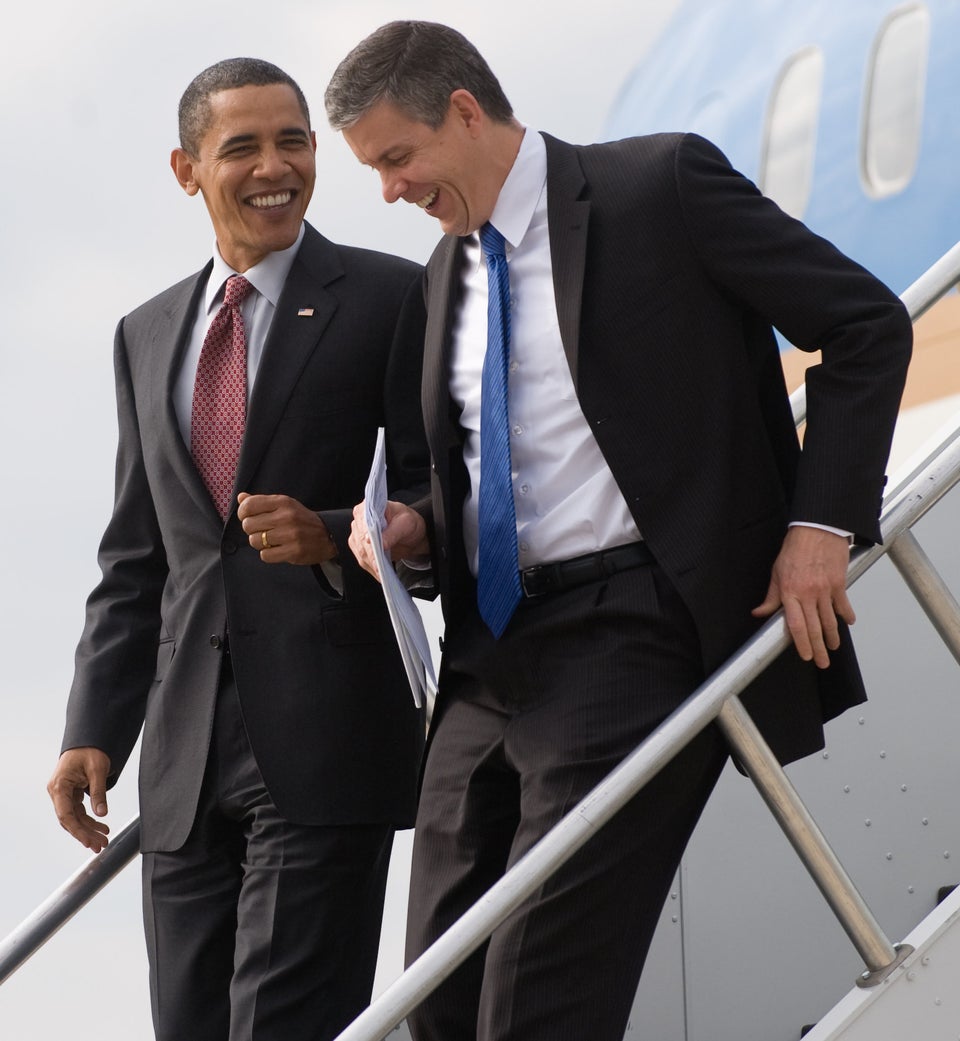 Barack Obama And Arne Duncan: A Bromance