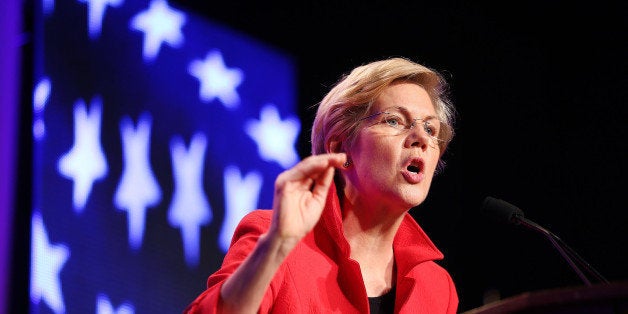 A group of Senate Democrats has urged the Obama administration to forgive debts incurred by thousands of current and former students at troubled for-profit schools owned by Corinthian Colleges Inc.
Thirteen Senate Democrats, including Sens. Elizabeth Warren (D-Mass.), Richard Durbin (D-Ill.) and Jack Reed (D-R.I.), demanded in a stinging letter on Tuesday that Education Secretary Arne Duncan "immediately" forgive federal student loans taken out by students at Corinthian-owned schools, such as Everest, WyoTech and Heald.
The lawmakers argued that because federal and state authorities have accused the company of duping students into taking out loans by advertising false job placement rates, and federal law enables borrowers to have their loans discharged if their schools misled them into taking out federal student loans, current and former students shouldn't be forced to repay those debts.
At the moment, the senators' position puts them at odds with the U.S. Department of Education, which has generally sought to limit the amount of debt it forgives for students at troubled colleges. In the case of Corinthian, a company whose practices for years have been overseen by the Education Department, yet now is effectively being forced to shut down amid numerous state and federal investigations, the department has appeared more interested in finding potential buyers for the company's schools rather than helping students who may be stuck with unaffordable loans and worthless credentials.
If Duncan ultimately agrees, borrowers would have state attorneys general and the Consumer Financial Protection Bureau to thank. Corinthian, meanwhile, could be on the hook for the Education Department's losses. Other for-profit colleges in regulators' crosshairs may also be affected.
Even the Education Department has questioned Corinthian's job placement rates. In a Jan. 23 letter to the company, the department's chief compliance officer, Robin Minor, wrote that Corinthian had "admitted to falsifying placement rates" at various campuses, which along with other concerns "suggest systemic deficiencies" throughout the company.
Federal law states that borrowers could refuse to repay their loans -- and get a refund on payments already made -- as a result of "any act or omission of the school attended by the student that would give rise to a cause of action against the school under applicable state law."
In the loan paperwork borrowers sign when they take out debt from the William D. Ford Federal Direct Loan Program, the Education Department tells them: "You can make such a defense against repayment only if the school's act or omission directly relates to your loan or to the educational services that the loan was intended to pay for, and if what the school did or did not do would give rise to a legal cause of action against the school under applicable state law."
Federal law also states that if the Education Department were to agree with borrowers seeking to have their debts cancelled as a result of a school's wrongdoing, the federal government could pursue the school to make taxpayers whole.
"If colleges fail to hold up their end of the bargain -- if they break the law in ways that bear on their students' educational experience or finances -- students should not literally be stuck paying the price," Senate Democrats wrote in their letter.
Dorie Nolt, an Education Department spokeswoman, didn't respond to a request for comment. Kent Jenkins, a Corinthian spokesman, said the letter reflects a view that is based on "unproven allegations which are being vigorously contested in court."
"Their logic is dismayingly clear: Anyone who has been accused of anything is presumed guilty," Jenkins said.
Under a provisional deal brokered by the Education Department, Educational Credit Management Corp. -- a Minnesota-based nonprofit known as ECMC Group -- agreed in November to pay $24 million to buy more than 50 career college campuses from Corinthian across 17 states.
Corinthian had been at the risk of failure when the deal was announced. The Education Department over the summer installed a monitor to keep tabs on Corinthian. The company is now struggling to fend off nearly half of the nation's state attorneys general and at least three federal agencies that have been probing allegations ranging from misleading investors and cheating taxpayers to duping students into taking out unaffordable loans and illegal debt-collection tactics.
But as student advocates and some Democratic lawmakers have asked the Education Department to forgive Corinthian students' loan balances, the department has instead chosen to highlight the projected cost of mass debt forgiveness and the fact that about a fifth of Corinthian's students are within three months of graduating.
The Education Department has also claimed that few borrowers at troubled schools ever contact the department to have their debts discharged, even though the law states that it's the Education Department's responsibility to proactively mail applications for debt forgiveness to affected borrowers.
According to Senate Democrats, an Education Department decision to cancel debts incurred for attending Corinthian's schools would re-establish needed accountability in the federal student loan program.
The short-term fiscal cost, if any, would be worth the long-term gains of improved oversight in the form of lower student loan defaults and fewer Americans burdened by student debt as a result of questionable college credentials.
"The federal legal protections for students in this area are about accountability -- both for our schools and for our regulators," they wrote in their letter. "Discharging debt where schools illegally take advantage of their own students costs the government money. As a result, these protections provide a significant incentive for federal regulators to do their jobs on the front end to keep colleges from breaking the law in the first place."
The lawmakers, many of them longtime critics of dodgy for-profit colleges, asked the department whether claims made by state attorneys general and the CFPB constitute enough evidence for current and former Corinthian students seeking federal student loan forgiveness. They also urged the department to publish updated federal regulations that would more clearly detail borrowers' rights and procedures they must follow if they want their debts canceled.
"Unfortunately, while these protections are part of the law, the Department of Education has not yet established a clear and transparent process for implementing them. Without such a process, duplicitous colleges are free to break the law, to suck down billions in federal student loan dollars, to treat students unfairly -- and to stick borrowers with the bill," Senate Democrats wrote in their letter. "This is exactly what we have seen at Corinthian Colleges. If the department fails to act, we will undoubtedly see it again."
Before You Go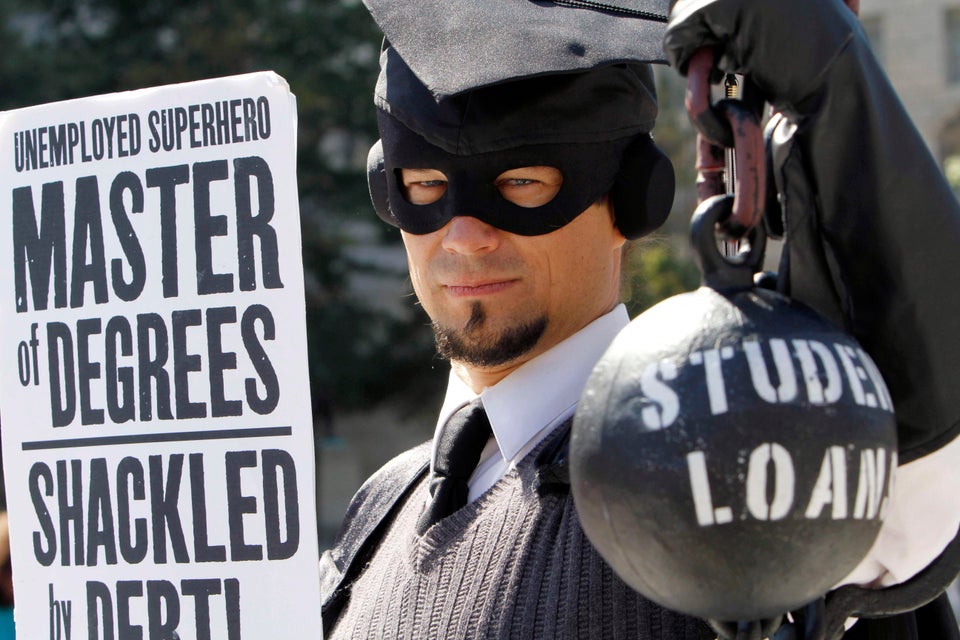 Iraq War: What Else Could America Have Spent $800 Billion On?
Popular in the Community