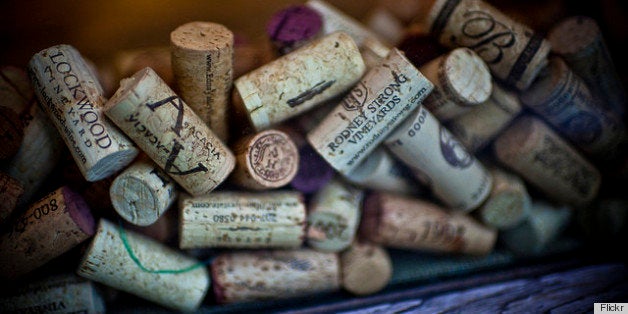 If you've been following Ecofabulous lately, you know that we're wild about cork -- a sustainable, rapidly renewable material that has been used to create some of our most loved accessories and home products. And like us, The Cork Forest Alliance recognizes the importance of preserving cork forests, their inhabitants and general biodiversity, striving to educate and take action on the promotion of ethical stewardship of cork-rich environments.
Since 2008, The Cork ReHarvest movement has partnered with businesses to collect corks at restaurants, hotels and wine bars among other venues to ensure that discarded pieces don't contribute to our carbon footprint. What seems like a paltry doodad from a wine bottle can actually find a new life post swilling. Whether repurposed as stunning artwork or used to protect beloved iPads, the wondrous material can be put to a myriad of uses and simultaneously beautify the world.
You can contribute to this inspiring crusade by collecting cork products in your home and bringing them to one of the many drop-off locations; or, you can also contact The Cork Forest Conservation Alliance directly to find out how you can get involved. You'll look at that empty vino container much differently after learning how its tiny topper can make such a difference to sustainability efforts.
This article was originally published by Ecofabulous.