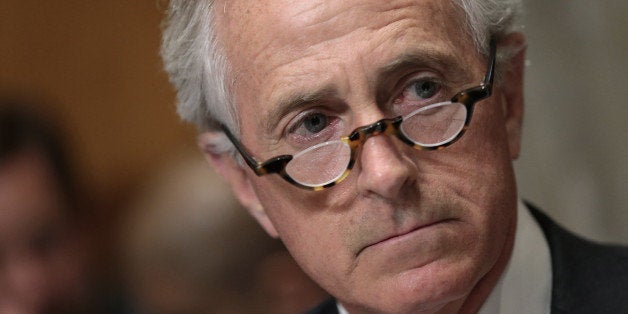 WASHINGTON -- Sen. Bob Corker (R-Tenn.) railed against his own party Wednesday for failing to extend funding for the nation's roads, bridges, and transit systems sooner.
"We're going to kick the can down the road," Corker told reporters at a breakfast hosted by the Christian Science Monitor. "So, incredibly irresponsible, total failure, abdication of leadership, and again, a definition of conservatism is now becoming spending the same amount of money but just not paying for it."
The Highway Trust Fund, which pays for the nation's transportation infrastructure, expires May 31 and both chambers of Congress have yet to offer a plan forward. Senate Finance Committee Chairman Orrin Hatch (R-Utah) has been in talks with his GOP colleagues for weeks regarding a possible short-term patch for the fund, but the parties have not agreed on a funding source.
Other Republicans, like Sen. Jim Inhofe (R-Okla.), want to keep pressure on Congress to get a six-year extension of the funding, but again, disagreement on the precise funding mechanism is holding up legislation.
Inhofe announced with Sen. Barbara Boxer (D-Calif.) Wednesday afternoon that the Environment and Public Works Committee would hold a mark up on a six-year extension bill in June.
Corker assailed Republicans for taking their time on what he considers a "first test" for the party, which won the majority in the Senate last November.
"Look, Republicans, my friends, us, I'm part of this, although I very much disagree with this policy, you know, we're becoming the party of you know what conservatism means is spending almost the same amount of money, in some cases more, but not paying for it," Corker said. "And that's conservatism today. It's just not the conservatism that I grew up with."
Corker argued that the highway fund is the perfect opportunity for Republicans to show they can "responsibly" deal with "fiscal issues that matter."
One option to pay for the plagued highway fund is an increase to the federal gas tax, but Corker said Republicans would not touch it. He believes Congress should lower the amount of money going into infrastructure if the GOP isn't going to raise user fees, but noted that is unlikely.
"The writing is on the wall. I will be stunned if Republicans deal with highway trust fund responsibly," Corker said. "It's not going to happen."
At least six states have already begun to pull plans for transportation projects due to the uncertainty surrounding the fund, according to the Department of Transportation.
As of last week, Republican leadership in the Senate said a short-term extension appeared more likely, which would allow the DOT to continue paying states for projects into the summer.
Before You Go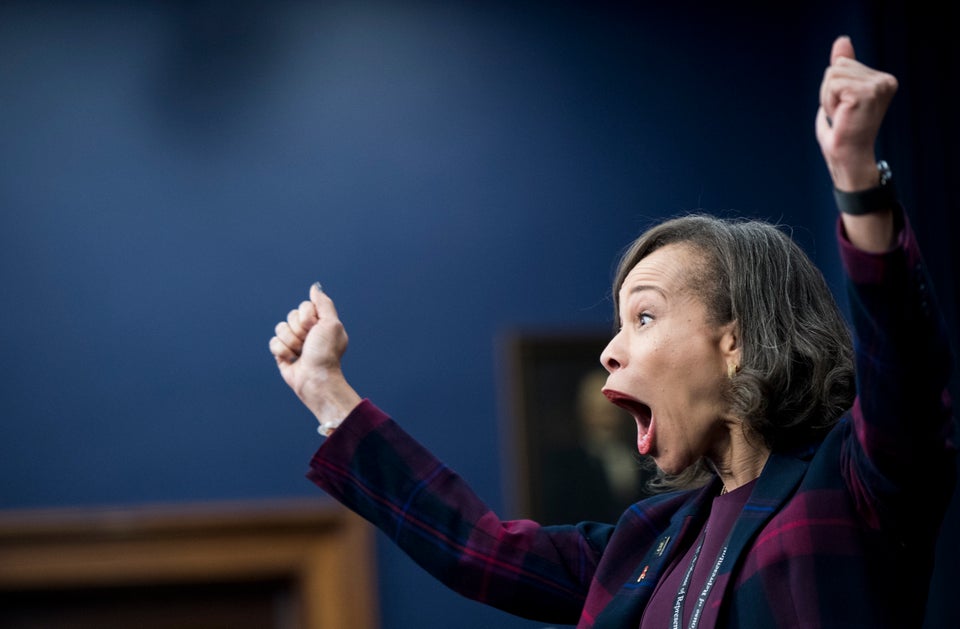 Scenes From 114th Congress And Capitol Hill
Popular in the Community