WASHINGTON, Dec 12 (Reuters) - A group of U.S. Senators introduced a bill on Thursday to eliminate the corn ethanol mandate but leave other elements of biofuels policy intact, arguing that current law raises the cost of food and animal feed and damages the environment.
The bill, introduced by Dianne Feinstein, a California Democrat; Tom Coburn, an Oklahoma Republican; and eight cosponsors, faces an uphill battle as many lawmakers from agricultural states support the Renewable Fuel Standard (RFS)that dictates rising volumes of ethanol made from grains, including corn, be blended into motor fuel.
The bill supports development of advanced biofuels, including those from made from soybean oil, grasses and trees, Feinstein said. But it would eliminate the mandate for corn-based ethanol, which currently represents the vast majority of biofuels produced in the United States.
She said the corn mandate diverts a large proportion of the U.S. corn crop towards making fuel, raising animal feed and food prices.
In the 2012/13 marketing year, over 4.6 billion bushels of corn was used for the production of ethanol and by-products, out of a drought-reduced total U.S. supply of 11.9 billion bushels, according to the U.S. Department of Agriculture.
"I strongly support requiring a shift to low-carbon advanced biofuel, including biodiesel, cellulosic ethanol and other revolutionary fuels. But a corn ethanol mandate is simply bad policy," Feinstein said in a statement.
Corn ethanol opponents say that the mandate has helped lead to higher gasoline prices because it has pushed the industry to a so-called "blend wall", a point at which refiners would have to blend ethanol into gasoline at a higher level than 10 percent per gallon, currently the dominant blend in the United States.
Fears about the blend wall have pushed refiners and blenders to buy renewable fuel credits. That has pushed up prices of credits in the market, adding costs to refiners and lending support to gasoline prices.
Coburn said the corn ethanol mandate costs taxpayers billions of dollars and causes higher fuel prices at the pump.
"Eliminating this mandate will let market forces, rather than political and parochial forces, determine how to diversify fuel supplies in an ever-changing marketplace," Coburn said.
The ethanol industry suffered a blow last month when the Environmental Protection Agency, which administers the RFS, proposed the first cut in the use of biofuels since the law was expanded in 2007.

EPA PROPOSAL COULD BLUNT BILL'S CHANCES
If the bill eventually became law it could hurt alternative fuel producers such as Archer Daniels Midland Co and private company POET.
But ethanol experts said the EPA's proposed cuts, and backing for ethanol among many lawmakers, discounts chances that the bill would move forward anytime soon.
"I don't think the bill is going to be a high priority on Capitol Hill, especially after the Environmental Protection Agency already gave ethanol opponents much of what they want last month," said Wally Tyner, an energy economist at Purdue University.
Rich Nelson, an analyst at Allendale Inc, said: "While this is a bipartisan effort and does have a chance to cause the grain trade some concern, it's very likely this will not be passed."
The EPA proposed cutting the overall 2014 mandate to 15.21 billion gallons, about 16 percent less than the current 2014 mandate's 18.15 billion gallons, and below this year's requirement of 16.55 billion gallons.
Corn prices fell more than 1.5 percent on Thursday after the senators announced the bill, notching the biggest one-day loss since mid-November. March corn on the Chicago Board of Trade was down 6 cents per bushel at $4.33-1/4 in afternoon trading.
"The proposal had a definite immediate shock to prices, but long-term I don't think it has a chance getting through Congress, it will have a tough time clearing the farm lobby," said Sterling Smith, futures specialist for Citigroup.
"Also, there's a lot of ethanol use ... even without the mandate, so I question how much of an impact ending the mandate would have," Smith said.
A corn ethanol backer blasted the bill, saying expectations for a big surplus in this year's corn crop means more of the grain would simply go unused by next harvest if not needed by the ethanol industry.
"Just how low do they want the price of corn to go?," said Monte Shaw of the Iowa Renewable Fuels Association. "How many farms do they want in foreclosure?"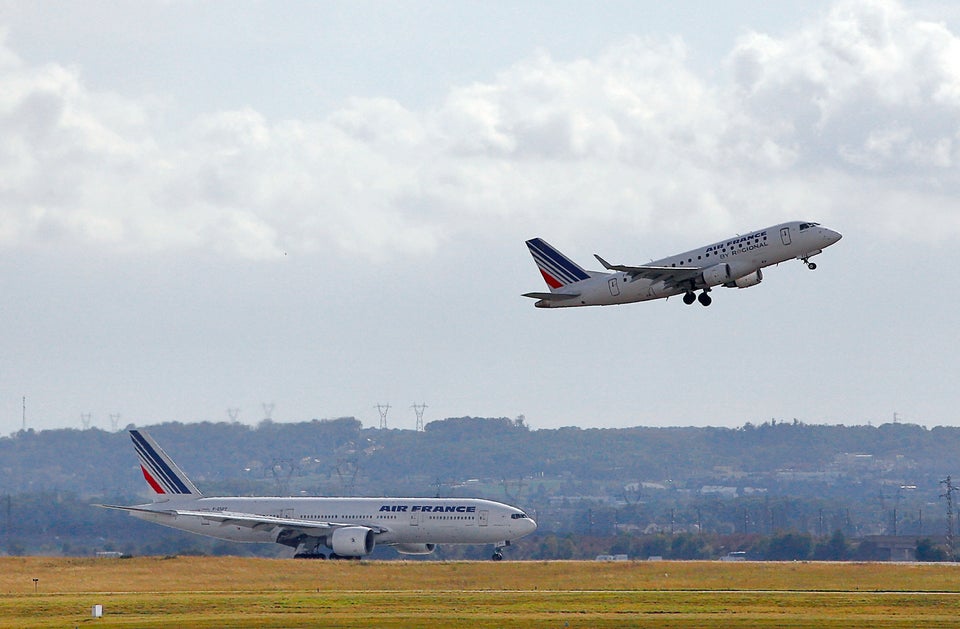 Connect The Dots On Climate Change