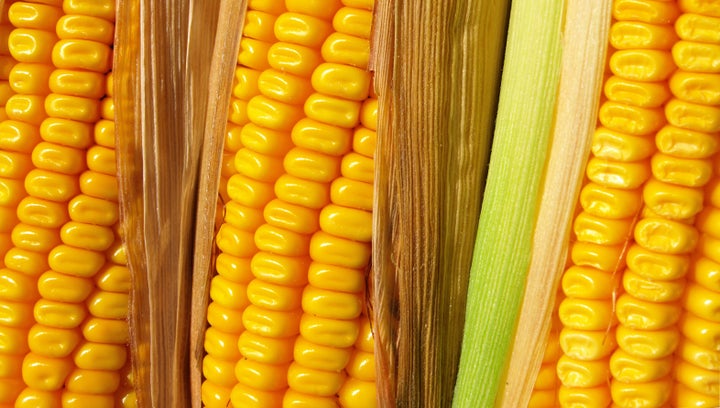 According to a recent NPR report, it seems that this year, thanks to a mild spring, corn farmers are hoping for a bumper crop. The chances are quite high, thanks to the weather, but also because many planted earlier than usual, which should allow for pollination to take place before the summer heat, and because farmers planted the highest numbers of acres in years: around 96 million. The USDA specifies that, "if realized, this will represent the highest planted acreage in the United States since 1937, when an estimated 97.2 million acres were planted."
Additionally, technology now allows much higher yields than in the 1930s. As the prospects for production are increasingly favorable, Bloomberg and Reuters have reported that the price of corn is likely to fall, ending an upward trend that lasted for three years, accompanied by high price volatility. As corn prices are determined on the global market, just as oil and other major commodities, it is expected that a bumper crop in the U.S. will have an impact not only nationally, but also all over the world. Prices, however, will not fall as much as they could, as demand is also growing all around the globe, thanks to the increase in consumption of meat and dairy, which in turns requires greater amounts of corn for livestock feed, and the renewed interest in ethanol as an alternative source of energy. Although no ethanol plants are being built, the production of this biofuel in the U.S. is still growing. Even after the elimination of tariffs levied on imported ethanol and the assistance for ethanol blenders through tax credits, the industry is indirectly subsidized by the federal requirement that ethanol is blended into gasoline in increasing amounts, with a goal of 36 million gallons in 2022.
Is this good news? American consumers probably will not notice any prices change when they shop, since grocery costs are largely related to transformation, packaging, marketing and distribution. Yet lower global prices have the potential to negatively affect small growers in other countries who do not apply the technologies and the economies of scale available to American farmers, and who cannot count on government subsidies, often eliminated under the pressure of industrialized countries and organizations like the World trade Organization. As a consequence, even if lower corn prices might be advantageous to the growing urban populations in developing countries, who will have to pay less for their food, it will increase dependence of those countries on foreign imports and their exposure to market volatility. The 2008 food riots clearly indicate the dangers of these policies. Furthermore, it is also necessary to consider the environmental effects of the expansion of corn cultivation in terms of increased monocultures, land use change, and water usage.
These are complex issues that need to be addressed at the national and global levels, and that cannot be reduced to the sounds bites that have become a common form of information. They certainly cannot be thoroughly discussed in a short blog post like this. For these reasons, it is particularly important than citizens become aware of them, especially now that Congress is working on the 2012 Farm Bill, already approved last month by the Senate committee on Agriculture, Nutrition, and Forestry under the name of Agriculture Reform, Food and Jobs Act of 2012. It is urgent that Americans realize that the bill does not only deal with farm subsidies or ethanol production, but also with other issues that hit much closer to home, including food safety, conservation and supplemental nutrition assistance program, or SNAP, formerly known as the food stamp program. Whose interests will the new bill favor? What will its priorities be? What will its consequences be on what gets to our tables? Data is available for everybody to consider, and various organizations, like NYC Food and Farm Bill Working Group help us reflect on how legislation impacts our entire food system, from producers to consumers. We can do our part as educators, also outside of Food Studies programs, with classes and public events dedicated to these themes. For instance, at The New School we will be offering classes like Food, Global Trade, and Development and History of American Farming and Agricultural Production, which will explore food-related debates and policies, emphasizing the relevance of issues that too often do not receive the attention they deserve.
Related