Author and activist Cornel West was arrested while demonstrating in Ferguson, Missouri, on Monday.
West was in Ferguson as part of the "Ferguson October" rally, which has been attended by over 1,000 protesters.
Journalists in Ferguson tweeted photos of the incident Monday afternoon:
West had joined peaceful demonstrations at St. Louis University on Sunday night. Hours earlier, during a large mass protest service, West said that he came to get arrested.
"It's a beautiful thing to see people on fire for justice, but I didn't come here to give a speech," West said during a discussion on Sunday night. "I came here to go to jail."
This story has been updated.
Before You Go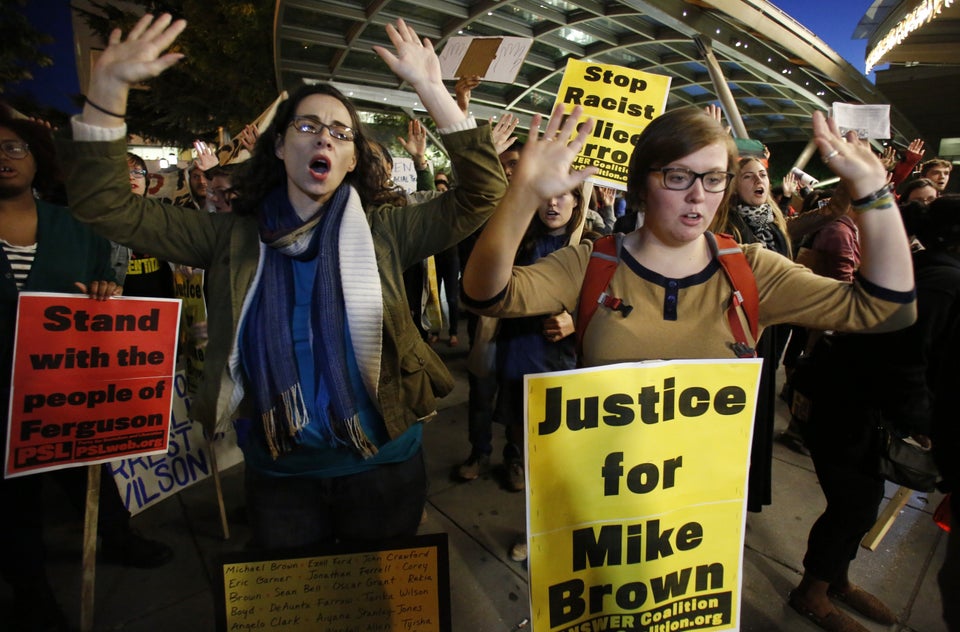 Ferguson