 U.S. income inequality recently reached levels not seen since the 1920s, which could put the country on the road to becoming an authoritarian state, according to one activist.
"U.S. democracy will not survive with that kind of wealth inequality," said Cornel West, a social activist and philosophy professor at Union Theological Seminary, in an interview with The Huffington Post Wednesday.
If wealth inequality persists at current levels, he said, that creates the risk of "an autocratic, authoritarian takeover of America, no doubt, a crypto-fascist America." "The social fabric would just break."
The bottom half of American households hold just 1 percent of total wealth in the U.S., down from 3 percent in 1989, according to a recent report, while the top 10 percent owns nearly 75 percent of total wealth, up from 67 percent in 1989. The average net worth of a family in the top 10 percent is 15 times higher than the average net worth of a family in the middle quintile, according to the report.
It is more difficult to rise to a higher income level in the U.S. than it is in Canada and much of Western Europe, according to recent research.
Though the government would stay the same in form, West said, it would suppress debate and govern through "threats." "It would be the outright criminalization of dissent," he said. "You might have a suspension of the rule of law in the name of the law."
West said that the government's response to the financial crisis highlights that the rule of law has become "arbitrary:" "Wall Street bankers that engaged in criminal activity don't go to jail, but the ordinary Americans that get caught committing a crime go straight to jail."
Not everyone agrees that inequality creates political risks though.
"Inequality is very important ... it's not just a political issue," said Martin Feldstein, a Harvard economist and former top economic adviser to President Ronald Reagan, at the Economist's Buttonwood Gathering in October. "High incomes fairly earned, I see no problem with."
He said it's still possible to become rich, noting that the CEOs of the 500 largest companies in the U.S. "didn't [all] come from wealthy families, they didn't all go to Harvard and Columbia and Yale."
Feldstein agrees that poor households need to accumulate more wealth, though. He said at Buttonwood that the government needs to encourage saving, improve its education system to prepare people for higher-paying jobs, and fix Social Security to prevent poverty among the elderly.
"You have to choose between dealing with the high-income group ... or dealing with the poverty problem, which is where I think the emphasis ought to be," Feldstein said.
Related
Before You Go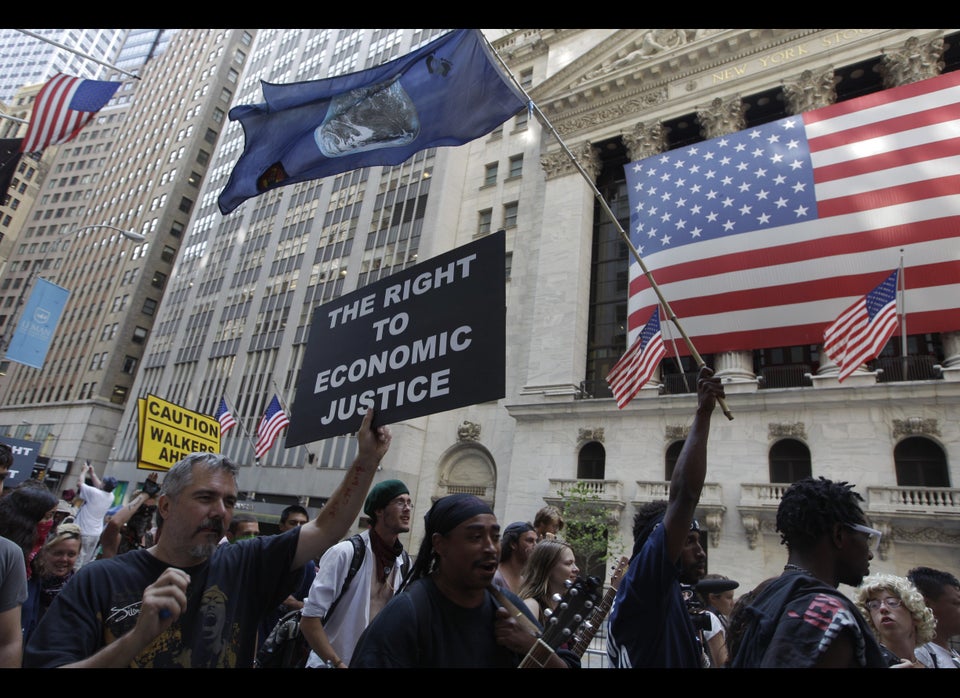 7 Issues Highlighted By Occupy Wall Street
Popular in the Community