 Cornell University released new images of their proposed tech campus on New York City's Roosevelt Island on Monday.
The $2 billion campus, Cornell NYC Tech, is hoping to put the city on the map as a global destination for start-ups, entrepreneurs, and computer engineers.
The school's dean Dan Huttenlocher announced, "Our campus won't look like any other university campus that exists today. We are determined to innovate in every aspect of the development, from the way that students, faculty, researchers, industry and the local community are intermingled, to the sustainability of our buildings and their iconic architecture."
The New York Times reports the renderings show a five-story, eco-friendly academic center designed by architect Thom Mayne that will produce as much energy as it takes in.
Last December, Cornell won a major competition to build the technology school, beating out Stanford University with the help of a staggering $350 million donation from Cornell alumni and philanthropist Charles Feeney. In return, the city is providing 10 acres of land and $100 million.
The first phase of the high-tech hub is slated to open in 2017 and the second is expected to be completed by 2037.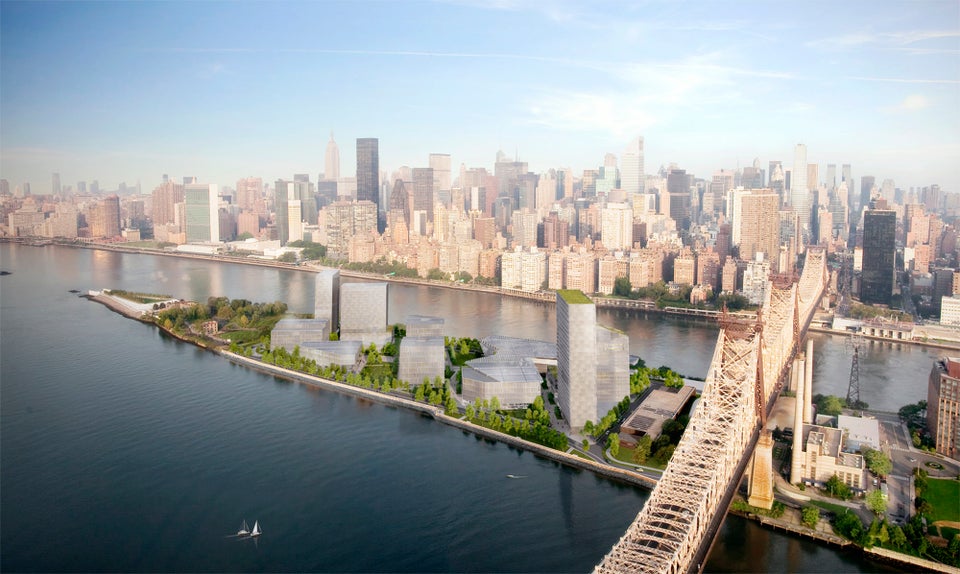 Cornell NYC Tech
Popular in the Community