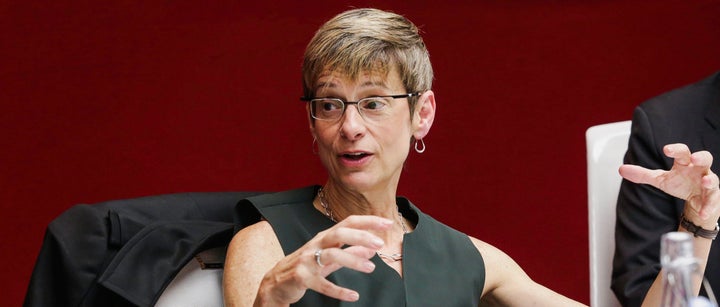 If Cornell University President Elizabeth Garrett hears someone say they get only three or four hours of sleep a night, she's not impressed.
"I always worry about them because you deal better with things when you're rested and have a sense of balance and good judgment," Garrett said.
But at many universities, students say sleep is disregarded in favor of a "work hard, play hard" mentality. The Huffington Post spoke with students at several universities who all said sentiments like "Sleep when you're dead" or "You'll have the rest of your life to sleep" are dominant themes on campus.
"People brag about how little sleep they get like whoever gets the least amount of sleep 'wins,' almost treating it like if you get an adequate night's sleep you're not doing as much as you can or you're viewed as 'weak' in a sense," said Hannah Tattersall, a student at the University of Delaware.
Some schools have unofficial mottos that emphasize this attitude, such as at Princeton University, where students say, "Sleep-Social-Grades; Pick Two." At the University of Pennsylvania, students talk about "Penn Face," which senior Devanshi Mehta describes as when everyone appears OK, but is actually struggling. In some places, that phenomenon is known as "Duck Syndrome."
"I'll get Snapchats during finals week of people advertising how late they stayed in the library, and it's like a competition," said Madeline Diamond, a student at Bucknell University. People call her "crazy," Diamond said, when she goes to bed at 10 or 11 p.m.
Fernando Hurtado at the University of Southern California said some people refer to Leavey Library as "Hotel Leavey," because a lot of students pull all-nighters there.
But these efforts to get ahead can actually make students' academic performance worse.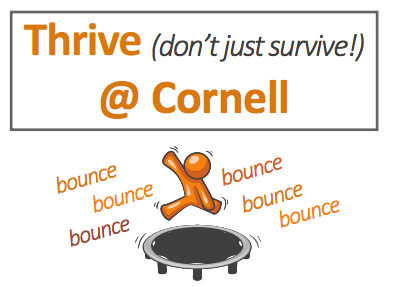 Garrett, who is in her first year as president, wants to double down on efforts to combat these problems on campus.
Last year, Cornell, as part of a campaign about "student resilience," released cards offering advice about how to thrive on campus. Among the tips, avoid electronic devices for at least an hour a day, get eight or nine hours of sleep a night, and be aware of "both positive and negative thoughts."
One of the first things Garrett says she tells students when they arrive on campus is "spend some of your time unplugged."
"Don't be constantly looking at your cell phone, or listening to things, and interact with your colleagues face to face in real time," Garrett said, "because you can't replicate the kinds of engagement that you have in a group of people sitting around watching each other's facial expressions."
Garrett, speaking with a group of reporters this week, said she realizes many students arrive at Cornell struggling to transition from being the brightest in their class to being at a school full of people who are just as smart. Suddenly, they are no longer the biggest fish in the pond.
To help ensure a student's mental well-being is being cared for, Garrett said, it has to be reinforced by those at the top, as well as in residence halls and student organizations. The university has to let students know that "there's nothing to be embarrassed about if you feel like you need help; it's not a sign of weakness," Garrett said.
Related
Popular in the Community