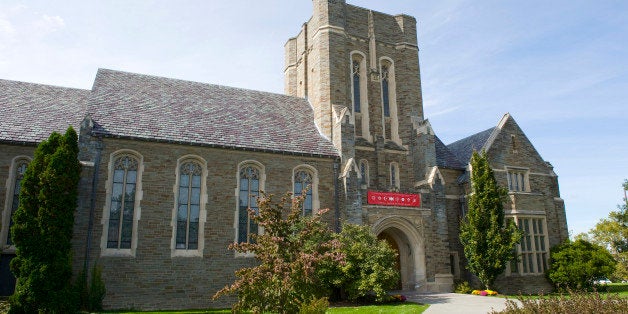 Cornell University didn't wait for a controversy to start overhauling its sexual assault policies.
Instead, it has taken the initiative in the past couple of years, adjusting how it investigates sexual assault complaints, establishing a student-faculty council to review whether the institution is handling sexual violence correctly, and the university president has addressed the issue with students multiple times.
"It's clearly an issue in our society and we're not exempt from that," said Susan Murphy, Cornell's vice president for student and academic services.
Cornell wasn't one of the schools under fire, but President David Skorton still weighed in on the issue in a December op-ed in the student newspaper.
"For too long this has been considered a 'women's issue,' but it is in fact one that concerns us all," Skorton wrote. "It is critical that we recognize that sexual violence is a 'men's issue' as well."
Sexual assault and harassment complaints are no longer handled under the school's Campus Code of Conduct. As of spring 2012, those cases are investigated by a judicial administrator in the same manner as allegations against faculty or staff, with a less rigorous burden of proof for the victim. The switch was initiated by a lengthy debate within the student government and input from students.
Cornell now uses the preponderance of evidence standard, which means that the allegation is considered more likely than not true, for sexual offense cases. A 2011 letter from the DOE clarified that under Title IX, the federal gender equity law, a college should be using preponderance of evidence in sexual assault and harassment cases. The school previously used the clear and convincing standard of proof in such cases, which may deter victims from reporting incidents, Murphy said.
Cornell senior Narda Terrones, who works with the university's Women's Resource Center, lauded Cornell for treating sexual violence differently than other campus crimes. However, Terrones said, "What I believe has been even more impressive is that Cornell didn't just stop at improving the judicial process."
Lynette Chappell-Williams, Cornell's Title IX coordinator and associate vice president, also confirmed to HuffPost that the university is discussing "the possibility of providing information on the number of students sanctioned for sexual misconduct," but it hasn't made a final decision.
At Columbia, students urged the school to report how many people were found responsible for sexual violence on campus, similar to Yale's semi-annual disclosures of how many sexual assault cases were handled on campus and what the punishments were.
"Each time complainants file, they put not only their college, but all U.S. schools on notice," said Brodsky, who also co-founded Know Your IX. "Any school that doesn't shape up soon will be next. The student anti-violence movement is growing, and schools can no longer afford their apathy and abuse."
Murphy, who's worked at Cornell since 1978, said the increased attention at the national level has influenced many of these changes.
"The conversation has broadened beyond just what do individuals need to do to be safe to, what is going on in our culture that makes behavior of sexual violence seem okay," Murphy said. "There's a lot more discussion about 'rape culture.' That's not a phrase I would've heard of a year ago."
"Just because there hasn't been a complaint doesn't mean a problem doesn't exist," Clark said.
Terrones said the recently established Council on Sexual Violence Prevention will ensure that efforts to educate students on the issue are "not just a current 'fashion' but really a permanent goal."
The council has more than 40 students, faculty, staff and local service providers as members, and is charged with evaluating how well Cornell addresses sexual violence. It also can recommend policy changes or initiatives. Members met for the first time during the fall 2013 semester, and they have discussed establishing a sexual violence prevention center.
"We're not trying to hide anything here," Murphy said. "We're trying to get a campus-wide conversation about what kind of community do we want to have."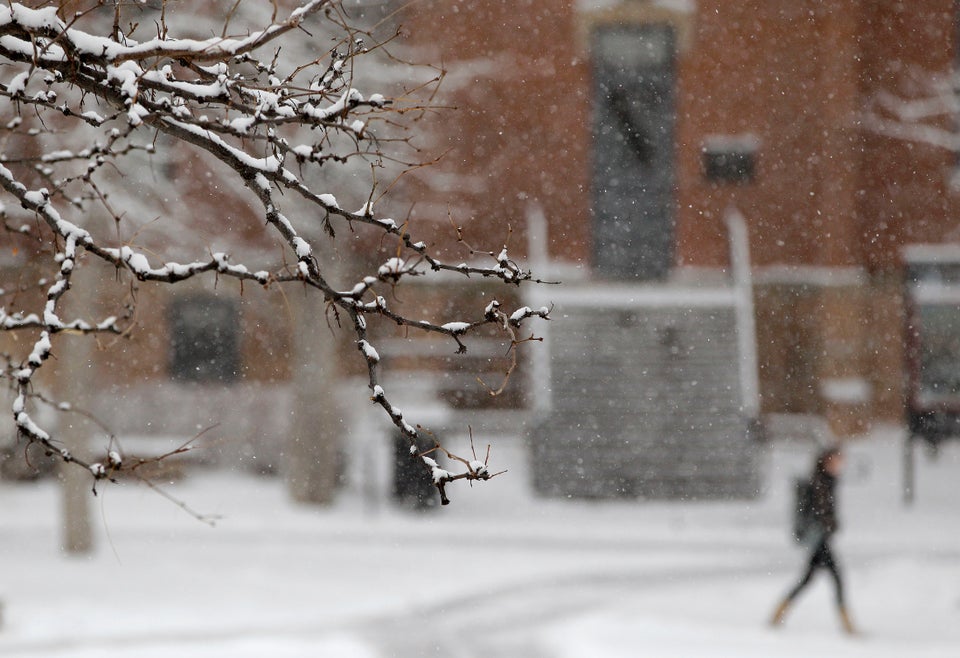 Schools Investigating Or Reviewing Policies On Sexual Assault
Popular in the Community