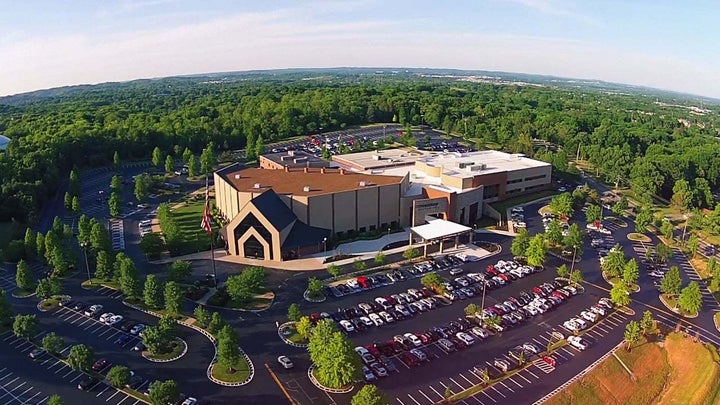 Each year, Cornerstone Church in Madison, Tennessee celebrates the beginning of the school year by blessing kids with a brand new backpack and new school supplies. This year, however, is no different. On July 31, 2016, Cornerstone Nashville will give the first 500 kids to attend service a brand new backpack filled to the brim with school supplies for the upcoming semester.
For those who are not familiar with Cornerstone Nashville, this church is considered to be the most respected in the community.
Maury Davis, a pastor of the church, is one of many who keep the church running so that less fortunate children can get ahead in life. Recently, Davis announced a giveaway and a trip for children of the church, he gave the following statement.
"It's important that these kids know that the church cares. We see them and we want to be a blessing to these families when life may not have provided a way for them to get to go to summer camp or to get new school supplies. It's a small thing that we can do that will hopefully have a lasting impact."
Prior to the giveaway, Cornerstone is expecting to pick up over a hundred and fifty inner city kids who otherwise would not be able to afford summer camp this year and take them to their own camp in Hardin, Kentucky for three days of summer fun.
The members of the church have raised money to cover every expense for each child that attends the camp. Not only is the camp itself free to each family, but these kids will be blessed with new clothes, toiletries, and hopefully lasting relationships.
The giveaway and free camp are in line with Cornerstone's focus on its children's ministry this year as the church recently opened a multimillion dollar expansion project, complete with a three-story children's ministry area including Nashville's largest indoor playground. It's all part of the church's goal to reach the next generation and be of service to their community.
In the list of accomplishments, the church as raised over $20 million, which were given to missions, and thousands of orphanages, schools and bible colleges that were built and repaired — and it all started with a vision.
In April of 1983, a group of over 100 believers gathered to start building on what would become Nashville's Cornerstone church. A 21-acre campground was acquired, complete with a stone tabernacle, a church building, and other structures.
Today, a three-story, 30,000 square-foot facility with massive children's areas for all ages, superior technology for the most engaging ministry, meeting rooms and dressing rooms, connection areas with expanded lobby features for building community, escalators and elevators for easy transit, a beautiful rock baptismal pool in the lower commons area, and an updated administrative floor are what lies inside Cornerstone.
All of this wouldn't have been made possible if it hadn't been for the vision that community members had back in 1983.
Cornerstone Nashville services are at 8:20 AM and 10:30 AM every Sunday. Wednesday night service begins at 7:00 PM. Over 3,600 attend the weekend services, in addition to hundreds of online campus viewers and thousands more experience the ministry through Sunday regional television broadcasts at 10:00 AM on Nashville's WTVF Channel 5 News, a CBS Network affiliate.
Related
Popular in the Community