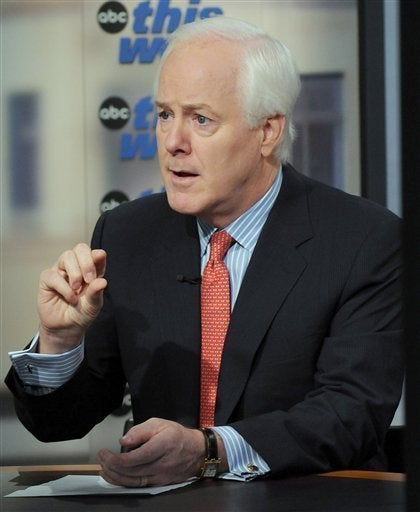 National Republican Senatorial Committee Chairman John Cornyn seems to be softening his expectations for Norm Coleman's effort to appeal the Senate election in Minnesota.
The Texas Republican told CQ on Wednesday that he would leave it up to his former Senate colleague as to whether or not he should take his case to the federal level should the Minnesota State Supreme Court dismiss his appeal.
"I think it's entirely up to him," said Cornyn. "Frankly, I've been amazed that Sen. Coleman's been willing to persevere as long as he has, and I'm proud of him for doing that. I think we will support him until he decides to hang it up one way or another."
Contrast that tone with the defiance Cornyn was offering just a few months ago, when he proclaimed that any attempt by Democrats to seat Al Franken before Coleman's legal challenges were through would be treated as "World War III." Or, for that matter, the note he struck when Sen. Arlen Specter switched parties, making Franken the elusive, filibuster-breaking 60th vote in the Senate.
"This makes [Minnesota] pretty darn important," Cornyn said at the time. "I expect they will pursue the appeals until they are exhausted, whenever that may be... I would assume if they were unsuccessful in the Minnesota Supreme Court, there may very well be an appeal to the United States Supreme Court."
Part of the change may be simple politics. The NRSC has spent $750,000 on Coleman's recount, resources that could be used, down the road, for more favorable ventures. Part of it may be a growing sense that the legal appeals have yielded little promise.
That said, it would be hard to imagine the GOP not fully backing Coleman's efforts to drag out his legal process to the federal level. Preventing Democrats from getting that 60th vote in the Senate remains one of the key base-rallying components of the party.
Support HuffPost
The Stakes Have Never Been Higher
Popular in the Community