"A draft version of proposed changes to these recommendations was posted in error to the agency's official website," the CDC said in a statement posted to its website on Monday. "CDC is currently updating its recommendations regarding airborne transmission of SARS-CoV-2 (the virus that causes COVID-19). Once this process has been completed, the update language will be posted."
Despite supporting evidence from scientific communities, the World Health Organization has also not concluded that the coronavirus is an airborne virus. However, it said in July that this "cannot be ruled out."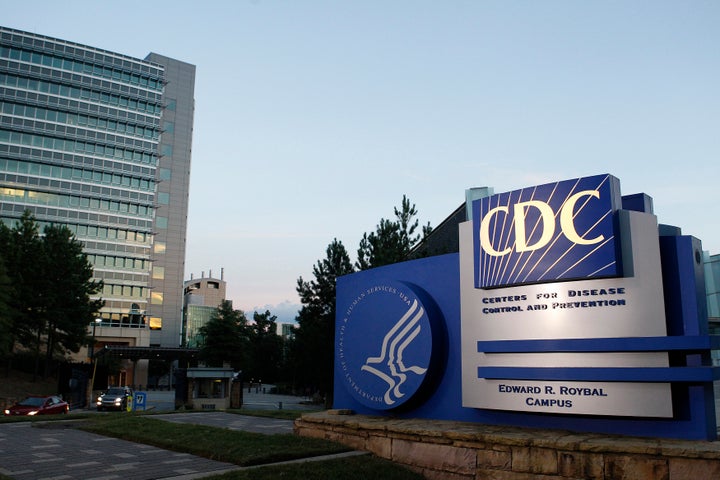 In order for the virus to be considered airborne, it would have to be capable of spreading through tiny droplets called aerosols. These droplets are able to be suspended in the air for a longer amount of time, as well as travel further, than larger droplets, according to the WHO's website.
As of Monday afternoon, websites for the CDC and the WHO said the coronavirus's droplets are considered bigger and heavier than aerosols, which minimizes their ability to travel and remain suspended in the air.
Politico reported earlier this month that a top spokesperson for the Department of Health and Human Services had pressured the CDC to change its COVID-19 reports so that they made President Donald Trump look better.
Michael Caputo, the department's politically appointed assistant secretary for public affairs, announced last week that he was taking a leave of absence following that report, as well as his claims in a Facebook video that the CDC's scientists have a "resistance unit" and want to ensure that Americans remain sick until Joe Biden is elected president. Caputo has since said that both he and the president "stand by" what he said.
The Centers for Disease Control and Prevention has updated its coronavirus guidance to acknowledge that COVID-19 is an airborne virus capable of lingering for an extended period and traveling farther than 6 feet.
Friday's revision says transmission of the virus through tiny droplets called aerosols is "thought to be the main way the virus spreads." The agency's previous warning said the virus mostly spreads through large droplets encountered at close range.
"There is growing evidence that droplets and airborne particles can remain suspended in the air and be breathed in by others, and travel distances beyond 6 feet (for example, during choir practice, in restaurants, or in fitness classes)," the CDC's new guidance says. "In general, indoor environments without good ventilation increase this risk."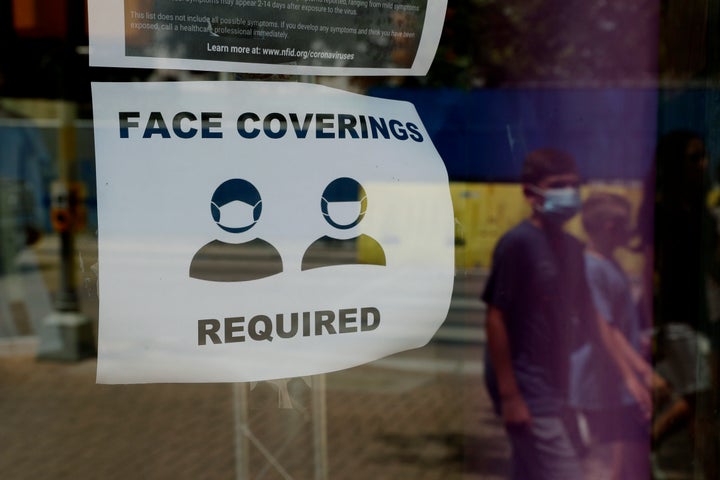 "Airborne viruses, including COVID-19, are among the most contagious and easily spread," the health agency's website states.
"It's a major change," Jose-Luis Jimenez, a chemistry professor at the University of Colorado at Boulder who studies how aerosols spread the virus, told The Washington Post. "This is a good thing, if we can reduce transmission because more people understand how it is spreading and know what to do to stop it."
"Airborne viruses, including COVID-19, are among the most contagious and easily spread."
The World Health Organization stated in July that airborne spread of the coronavirus "cannot be ruled out" following multiple reported outbreaks of COVID-19 involving people who had been in crowded indoor spaces, like restaurants and gyms. Despite the CDC's update and supporting evidence, WHO's guidance continued to state that coronavirus droplets "are relatively heavy, do not travel far and quickly sink to the ground."
The CDC earlier this month published the results of a monthlong investigation that found that 154 study participants who tested positive for COVID-19 were roughly twice as likely to have dined at a restaurant within two weeks of the onset of illness than those who tested negative for the virus.
The CDC noted that people are unable to wear a mask while eating or drinking, which increases the risk of virus transmission.
The agency also cited reports of virus exposure in restaurants related to air circulation. Even if masks are worn and social distancing measures are practiced, the CDC warned, poor airflow may aid virus transmission.
A HuffPost Guide To Coronavirus
Everyone deserves accurate information about COVID-19. Support journalism without a paywall — and keep it free for everyone — by becoming a HuffPost member today.
Popular in the Community