After his teammate and best pal La'Darius Marshall appeared on the cover of The Cut, Jerry Harris is the latest "Cheer" star to land a magazine spread, this time for InStyle. There was also the "Schitt's Creek" finale and the major fashion moment that came along with it, some exciting "Tiger King" news, and more.
Below, five other things besides COVID-19 to obsess over.
Drake's Very Large, Very Extra House
Or rather, the discourse over Drake's house. The rapper's digs are featured in this month's issue of Architectural Digest, and social media users were quick to issue their commentary. Is it a mall? A Las Vegas casino? A hotel? Check out the spread and decide for yourself.
Moira Rose's wedding look during the "Schitt's Creek" finale
"Schitt's Creek" could not possibly have ended its six-season run without one more epic Moira Rose fashion moment. The matriarch, played by the imitable Catherine O'Hara, steps in as officiant when a storm prevents David and Patrick's actual justice of the peace from making it to their wedding. The look, and the entire finale that aired this week, was the happy, over-the-top ending we deserve, bébés.
"Cheer" star Jerry Harris' InStyle spread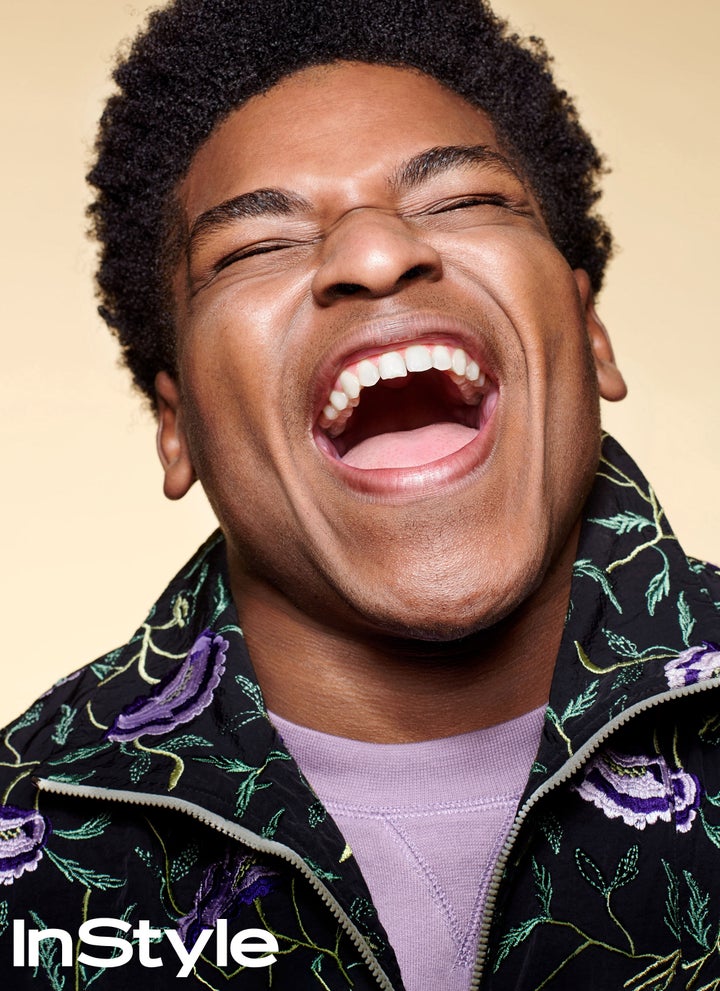 It's another week of our favorite high-energy athletes wearing high fashion. Jerry Harris, the sweetheart of "Cheer" and ultimate king of mat talk, appears in a new spread for InStyle in which he reveals, among other things, the differences between regular Jerry and mat Jerry. It is, as, expected, pure joy. The spread appears in InStyle's May issue, available on newsstands, on Amazon and for digital download April 17.
The news that we might be getting a bonus episode of "Tiger King."
This perfect Imperfect Food order that is (kind of?) NSFW? IDK?
Imperfect Foods is a delivery service that sells "imperfect" produce and other groceries to eliminate food waste ― and apparently also combat loneliness during self-isolation. Just kidding! Still, check out this phallic potato that Twitter user Kris P Kreme shared from the contents of her first order. There's a "vein" and everything.