Over the last few months, a plethora of powerful, poignant and witty pieces supporting health care workers, reminding people to stay home and poking fun at toilet paper shortages have appeared on walls around the world, from Los Angeles to London and beyond.
Some murals have appeared to criticize the ways in which President Donald Trump and other right-wing world leaders, such as Brazil's Jair Bolsonaro, have responded to the public health crisis.
Check out some of the most notable pieces below.
Seen some coronavirus-themed street art? Or can you help us further identify the artists or locations of the pieces we have in the list? Email your images and information to lee.moran@huffpost.com or direct message via Instagram.
Absurdly Well (Washington, D.C.)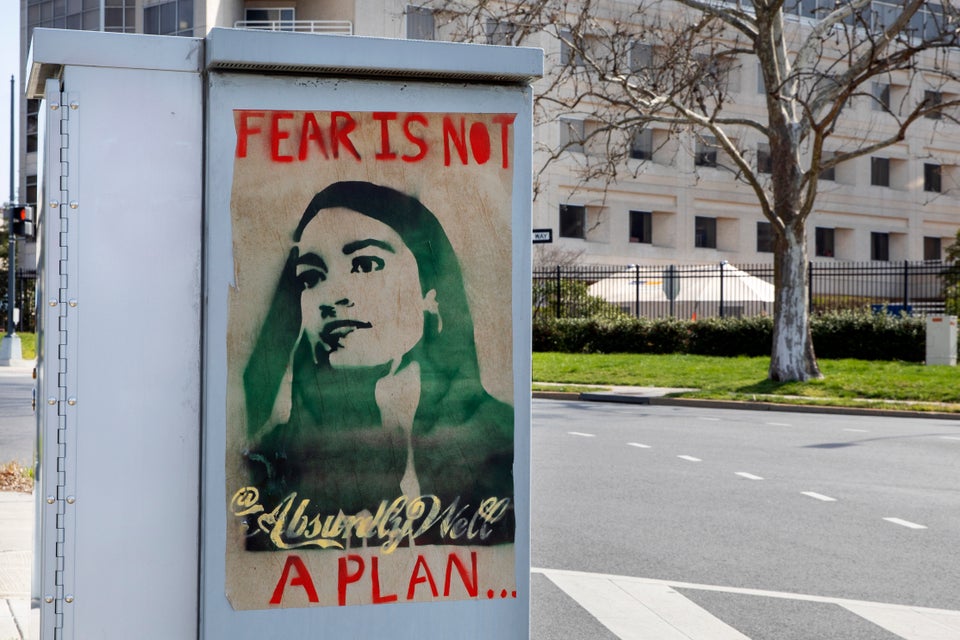 (Austin, Texas)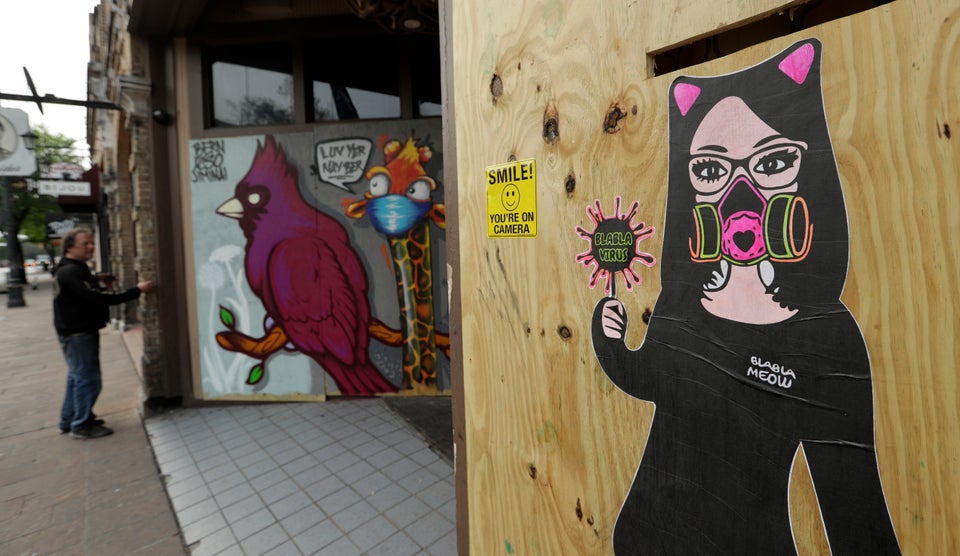 (Amsterdam, The Netherlands)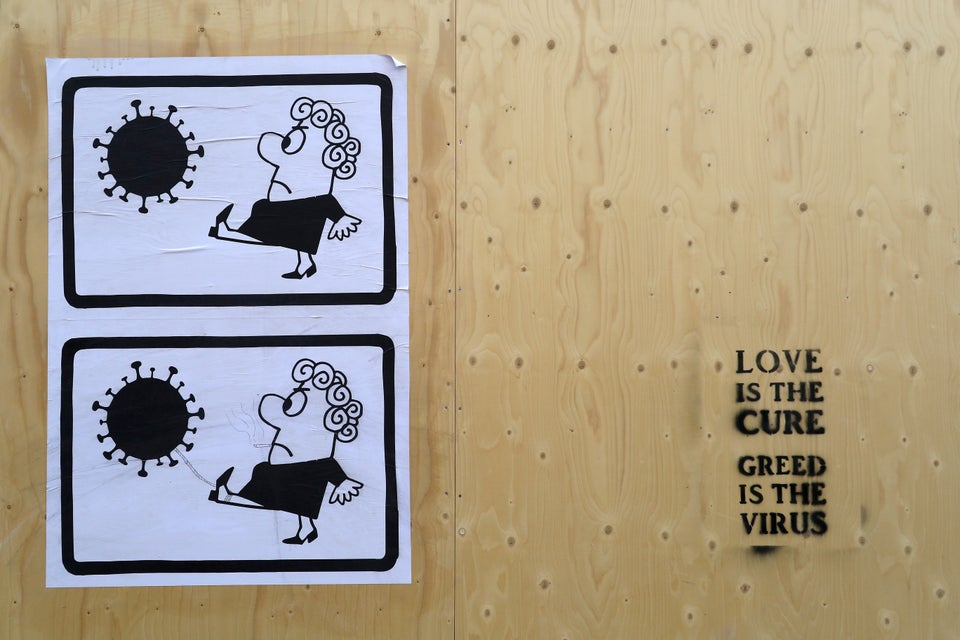 Dean Mouhtaropoulos via Getty Images
SUBSET (Dublin, Ireland)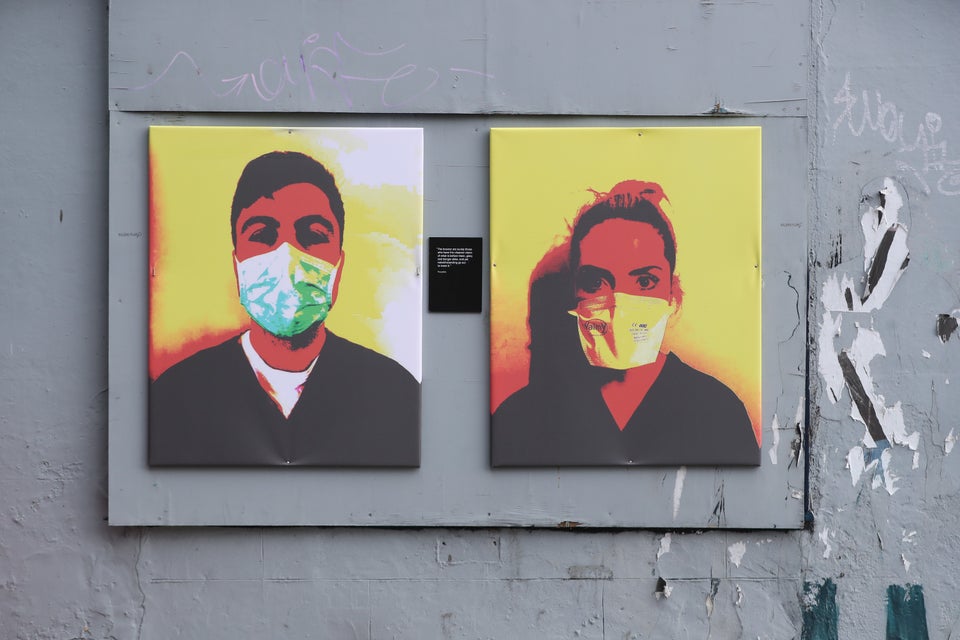 Niall Carson - PA Images via Getty Images
(Hong Kong)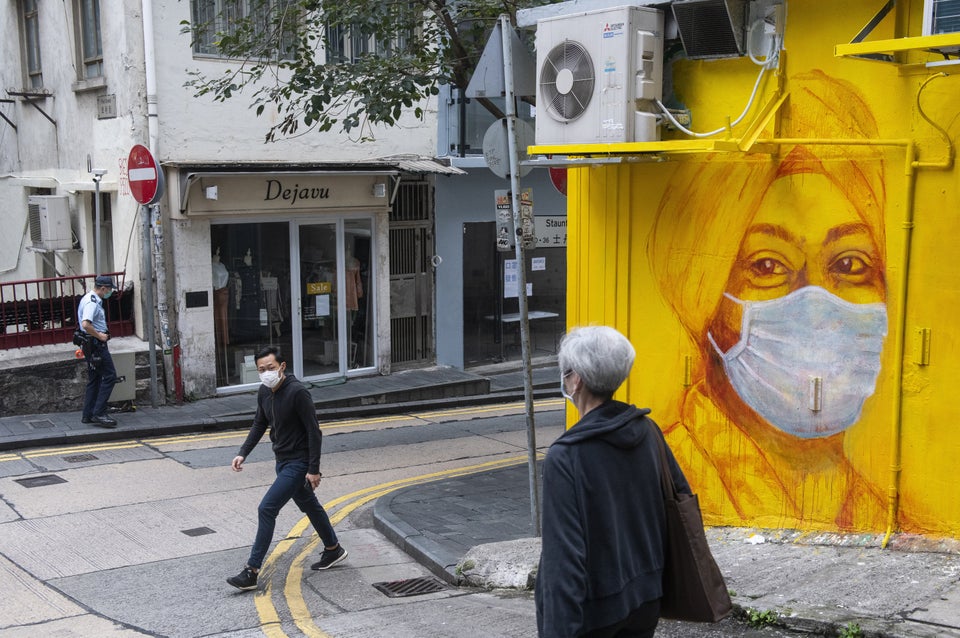 Anadolu Agency via Getty Images
(Bristol, England)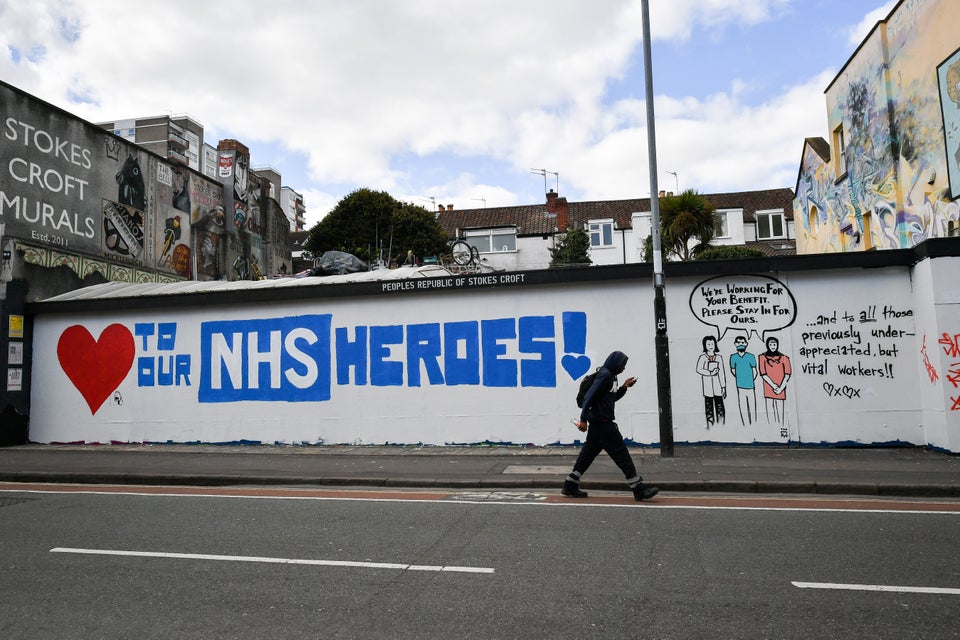 Ben Birchall - PA Images via Getty Images
(Bristol, England)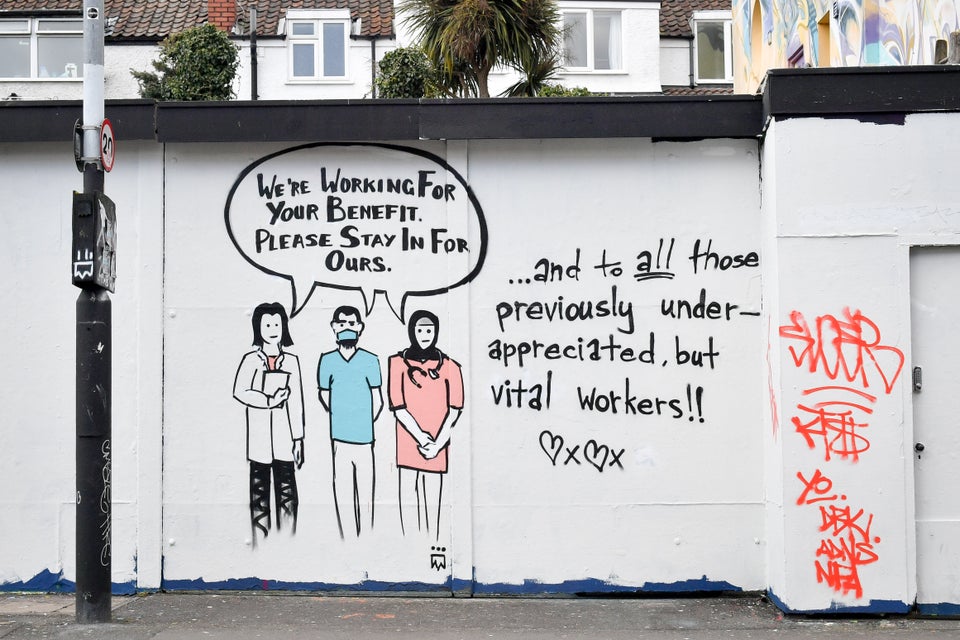 Ben Birchall - PA Images via Getty Images
Lacuna (Berlin, Germany)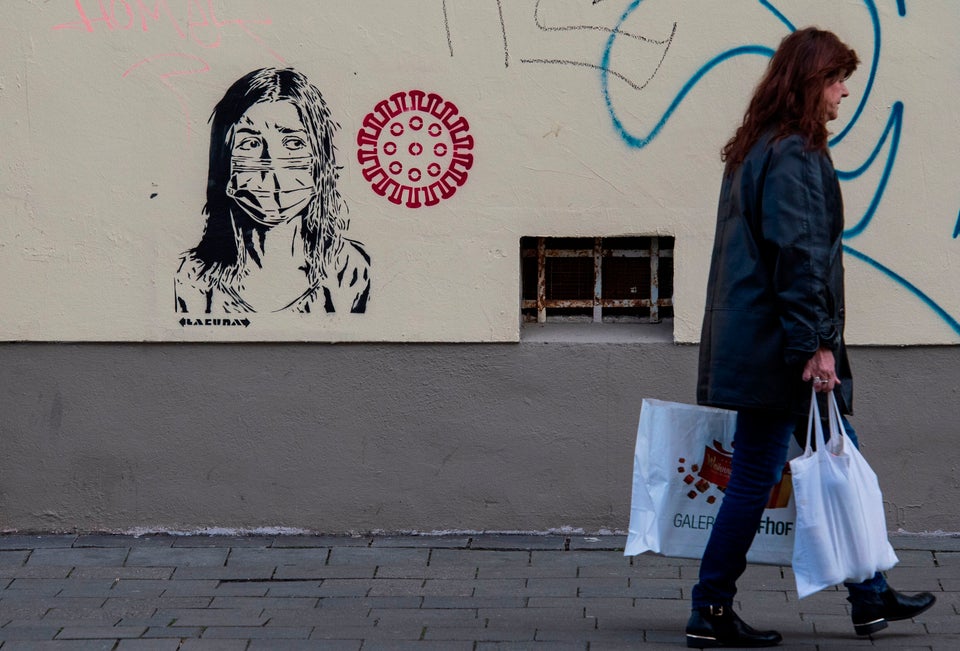 JOHN MACDOUGALL via Getty Images
EME Freethinker (Berlin, Germany)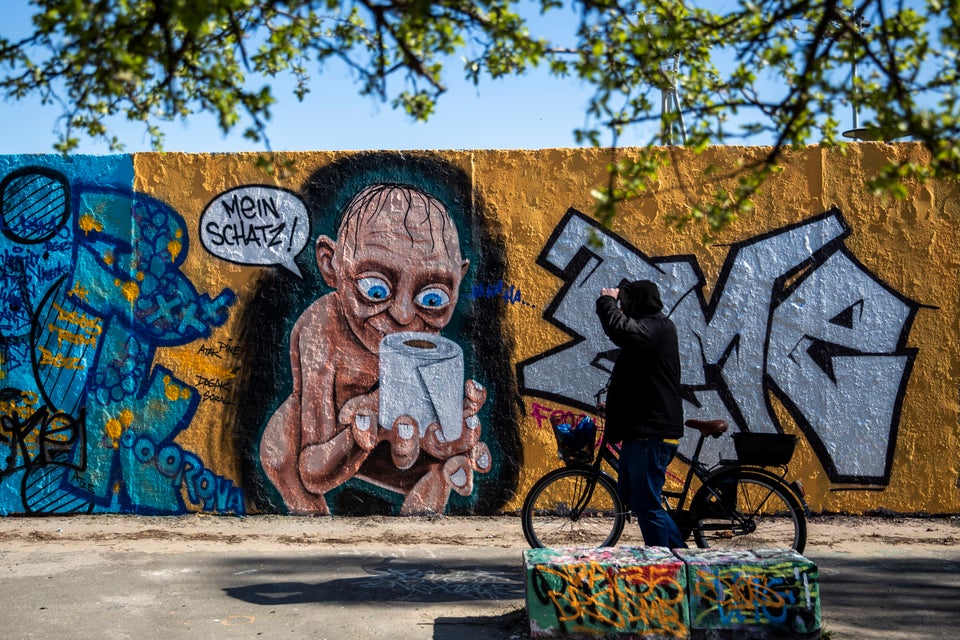 Maja Hitij via Getty Images
Rachel List (Pontefract, England)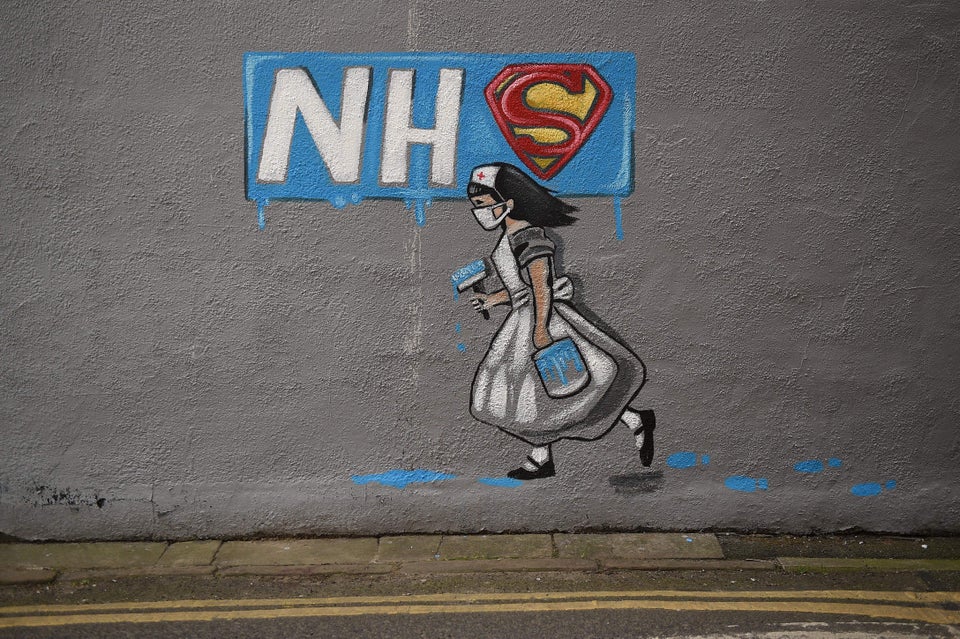 OLI SCARFF via Getty Images
Pony Wave (Venice Beach)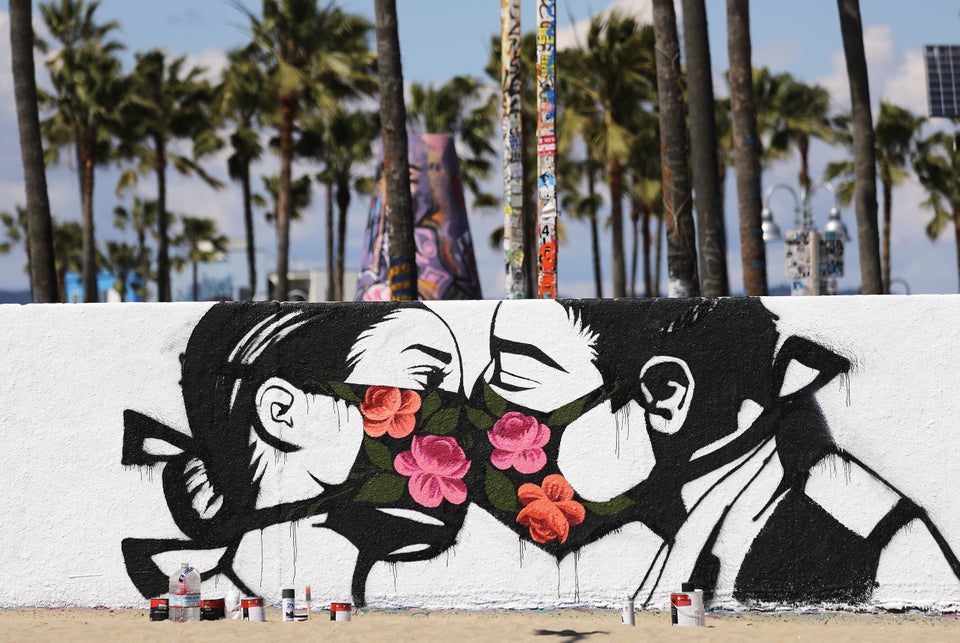 Mario Tama via Getty Images
Misha (Catania, Italy)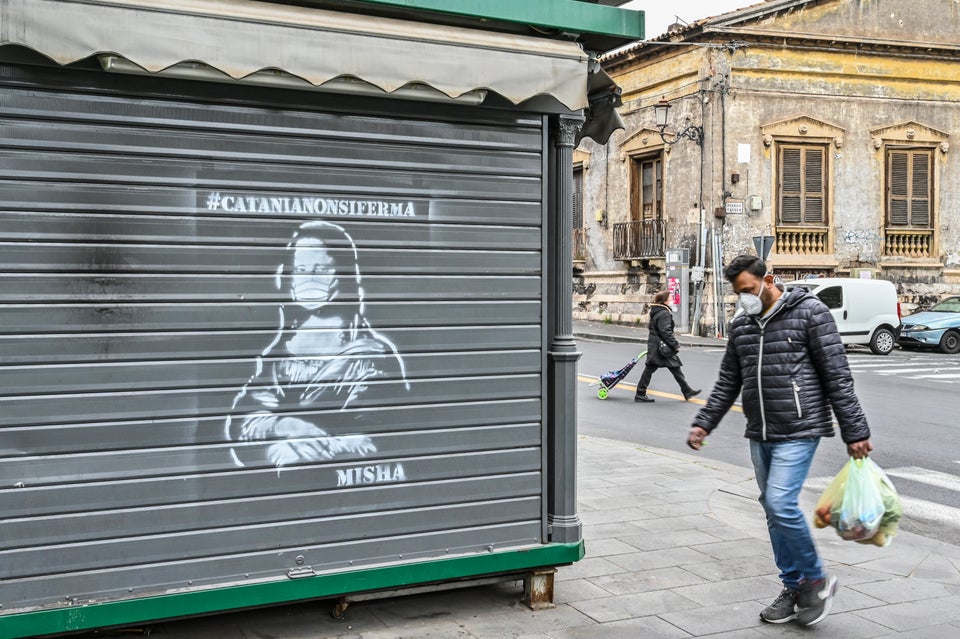 Fabrizio Villa via Getty Images
Rachel List (Pontefract, England)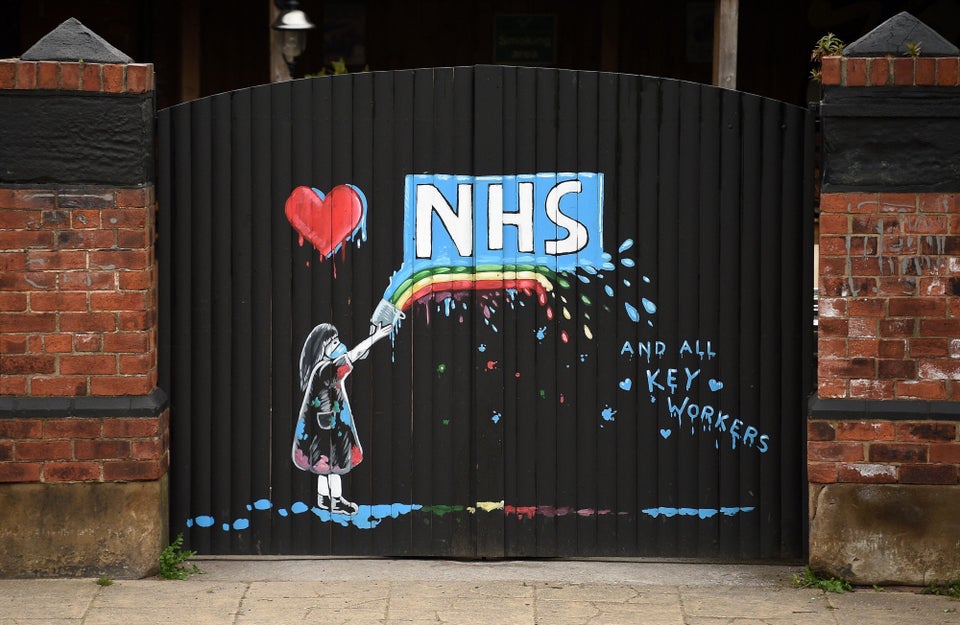 OLI SCARFF via Getty Images
RBS CREW (Dakar, Senegal)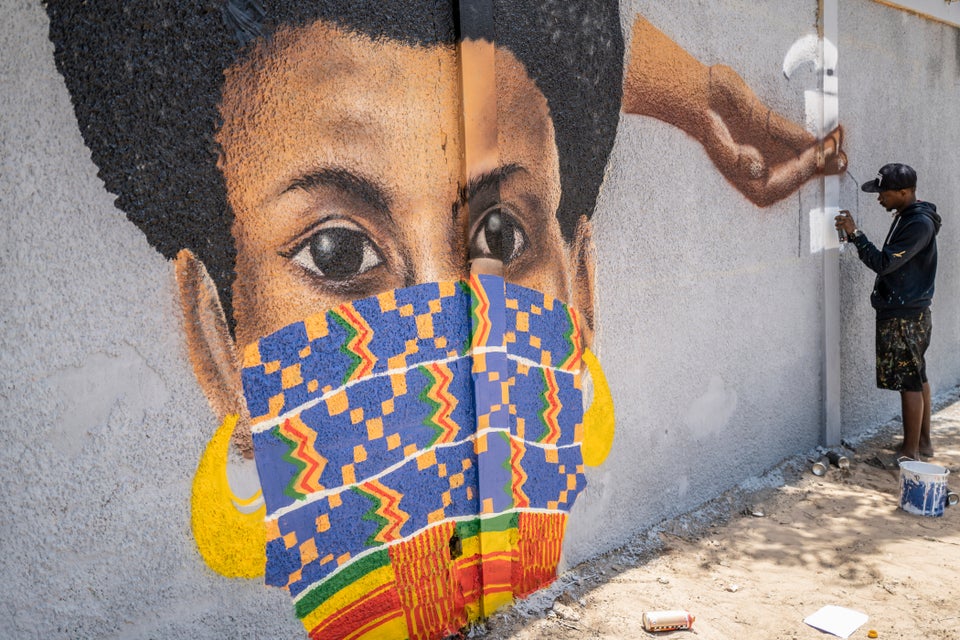 SF (Athens, Greece)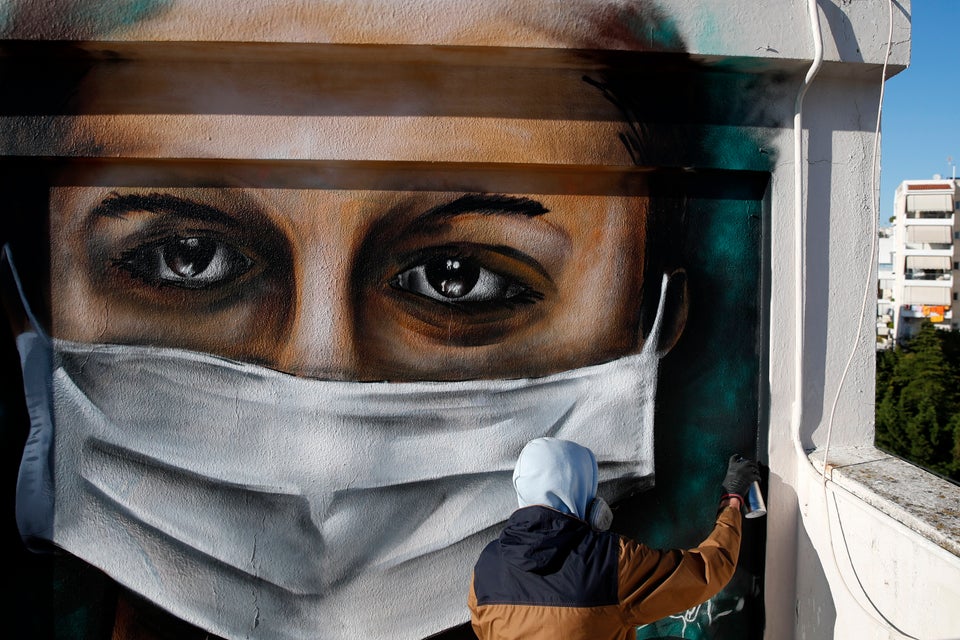 (Prague, Czech Republic)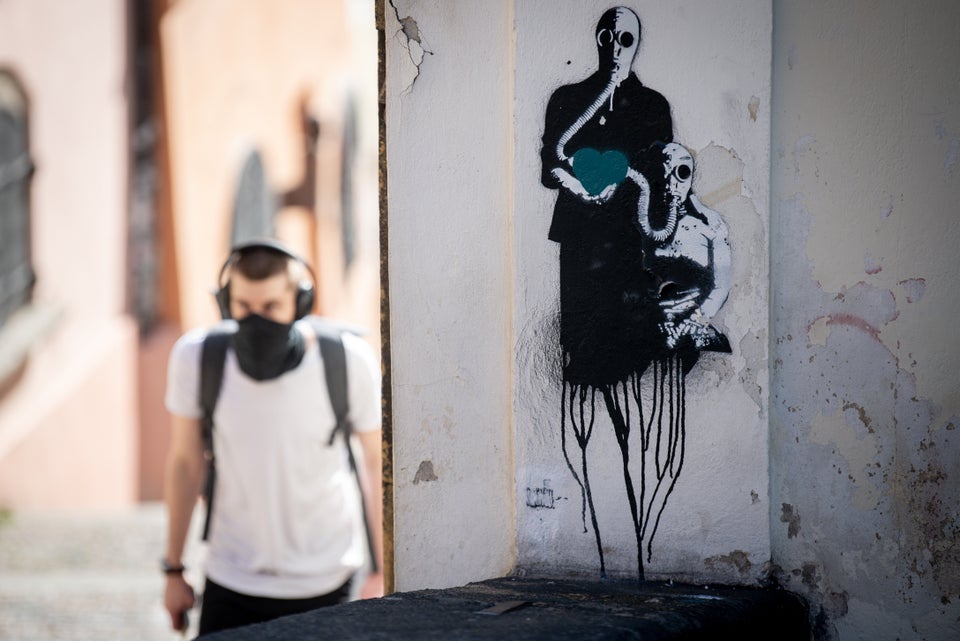 Anadolu Agency via Getty Images
Bandit (New Orleans)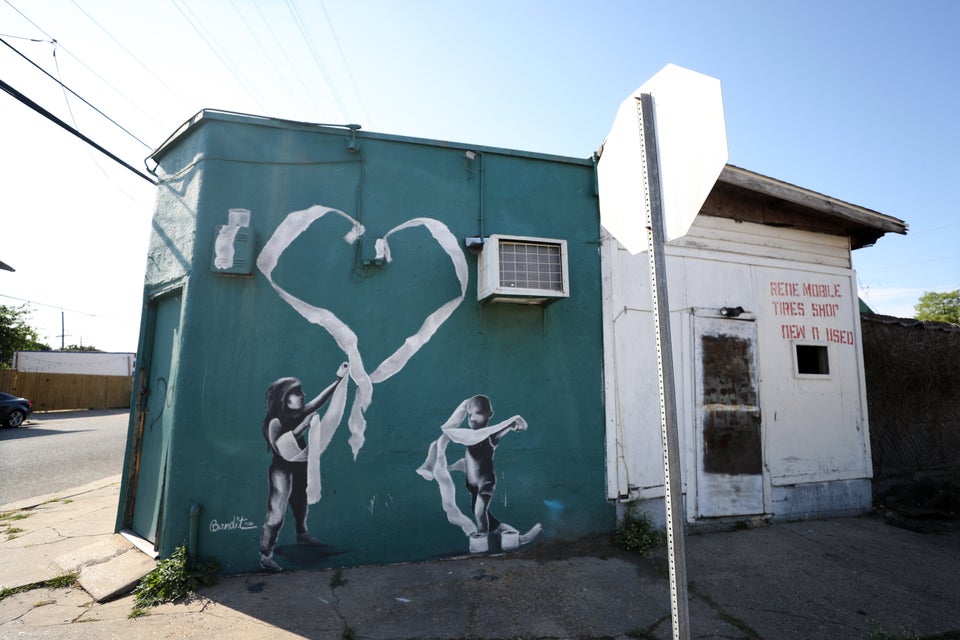 Chris Graythen via Getty Images
(M25 Motorway, England)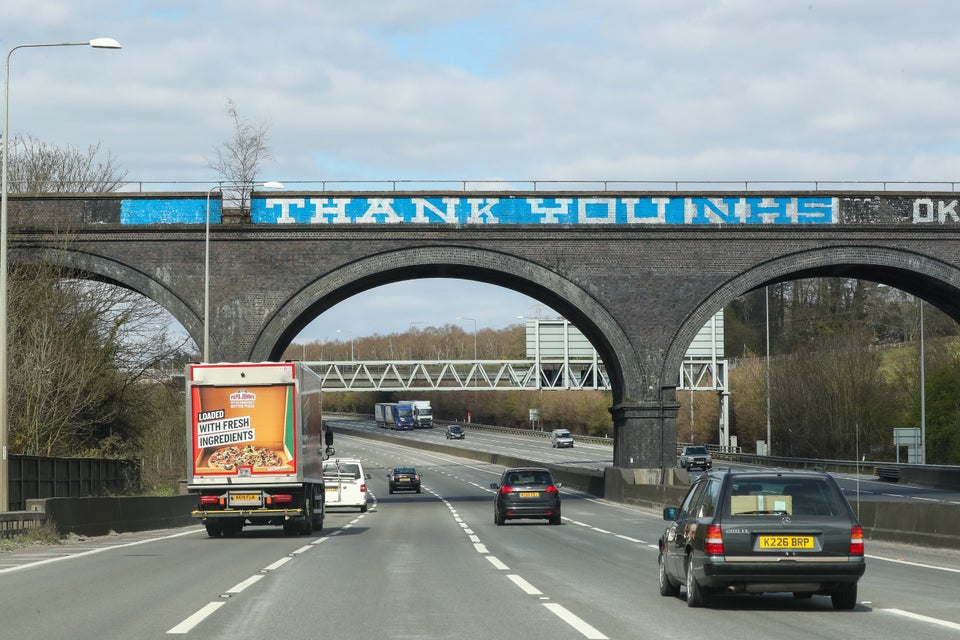 Jonathan Brady - PA Images via Getty Images
(Wetteren, Belgium)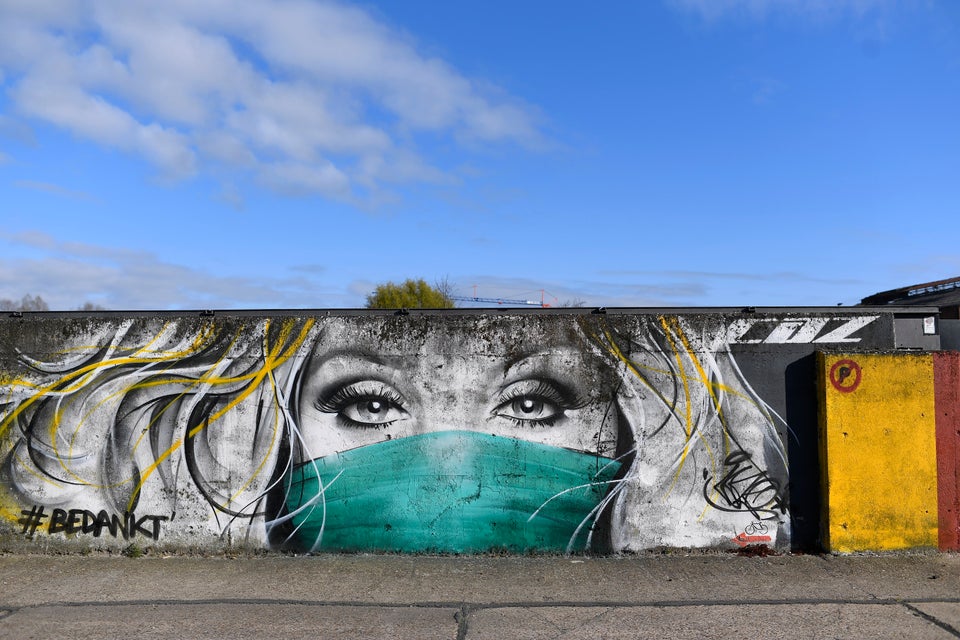 Photonews via Getty Images
(Los Angeles)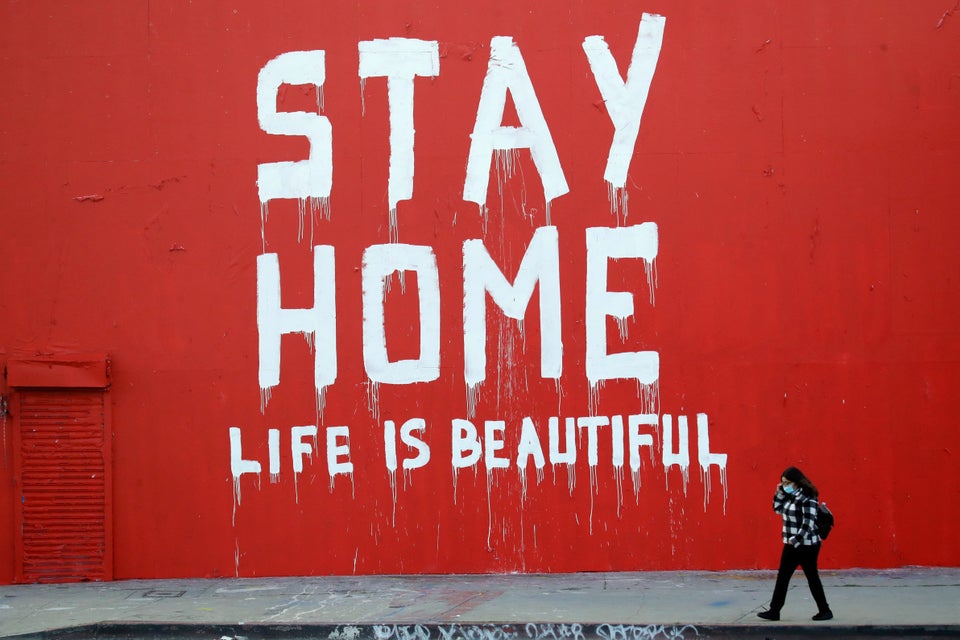 Lionel Stanhope (London, England)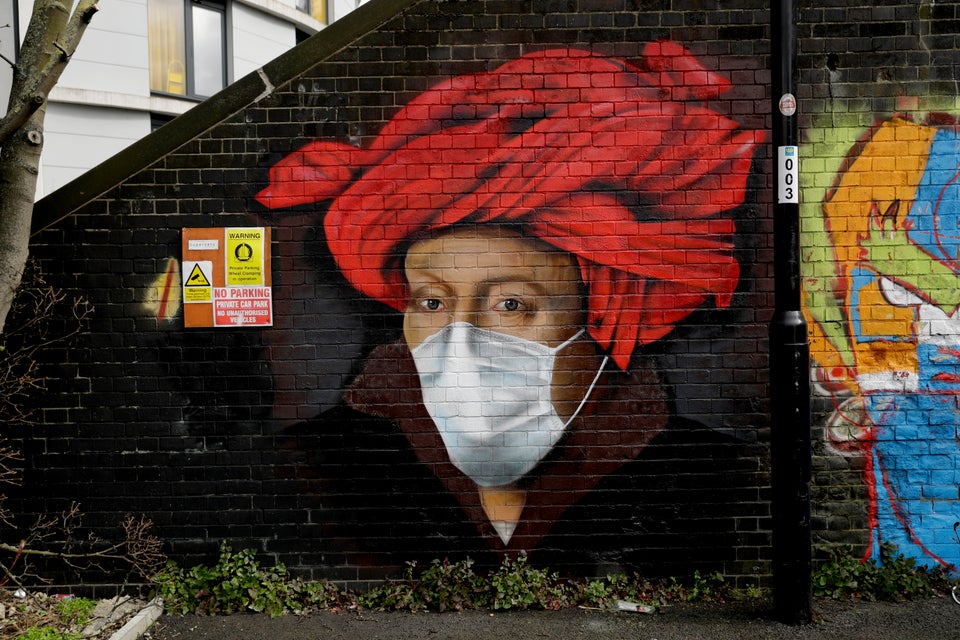 Na Temat (Warsaw, Poland)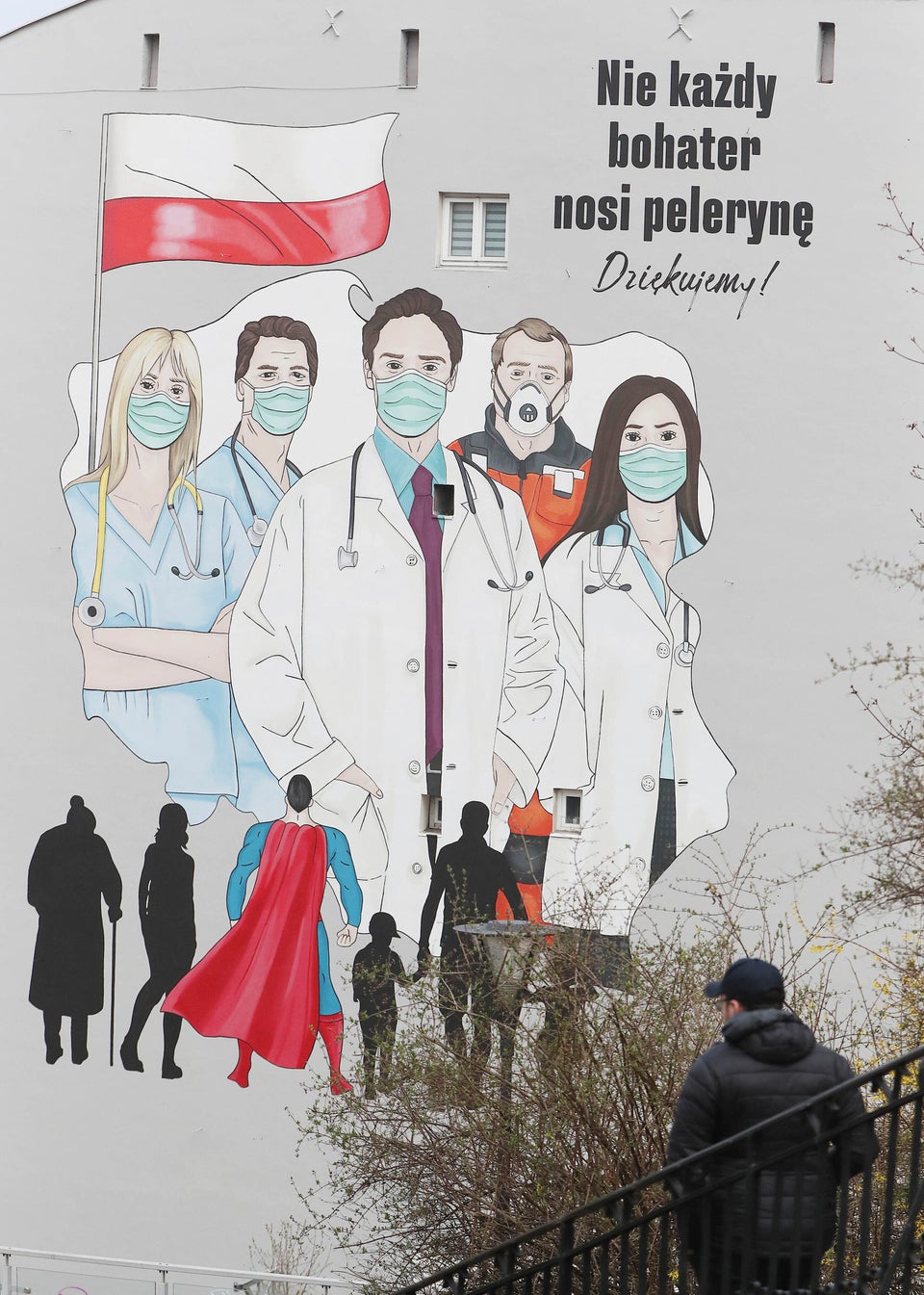 Colton Valentine (San Antonio, Texas)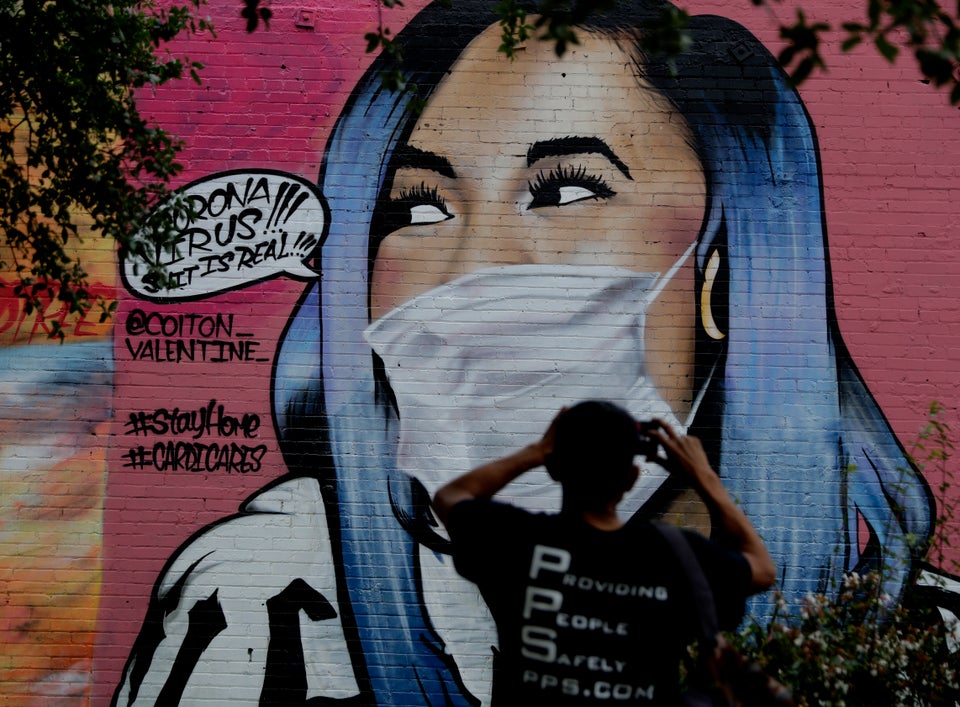 (Bangkalan, Indonesia)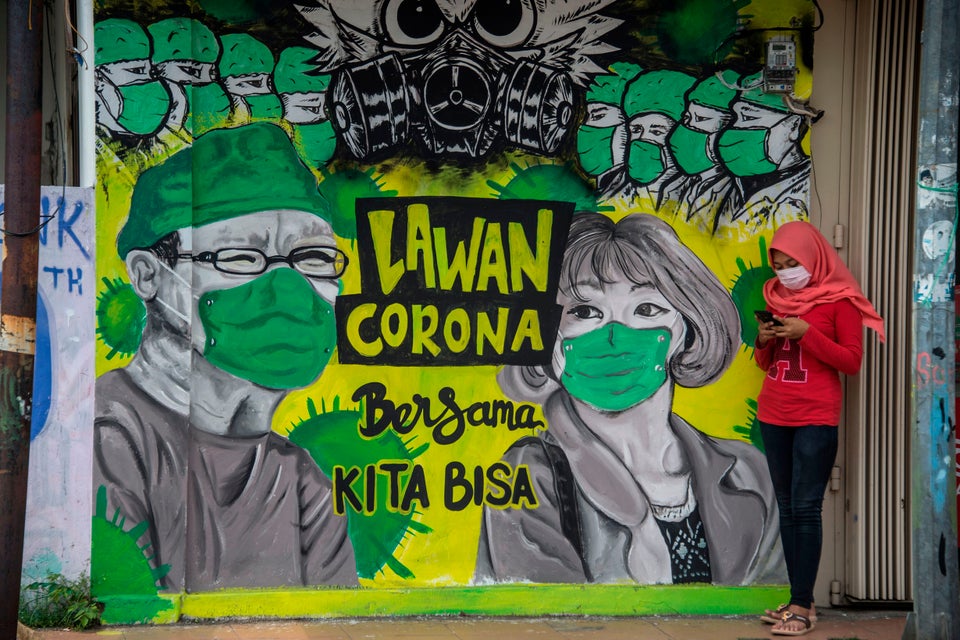 JUNI KRISWANTO via Getty Images
(Gaza City)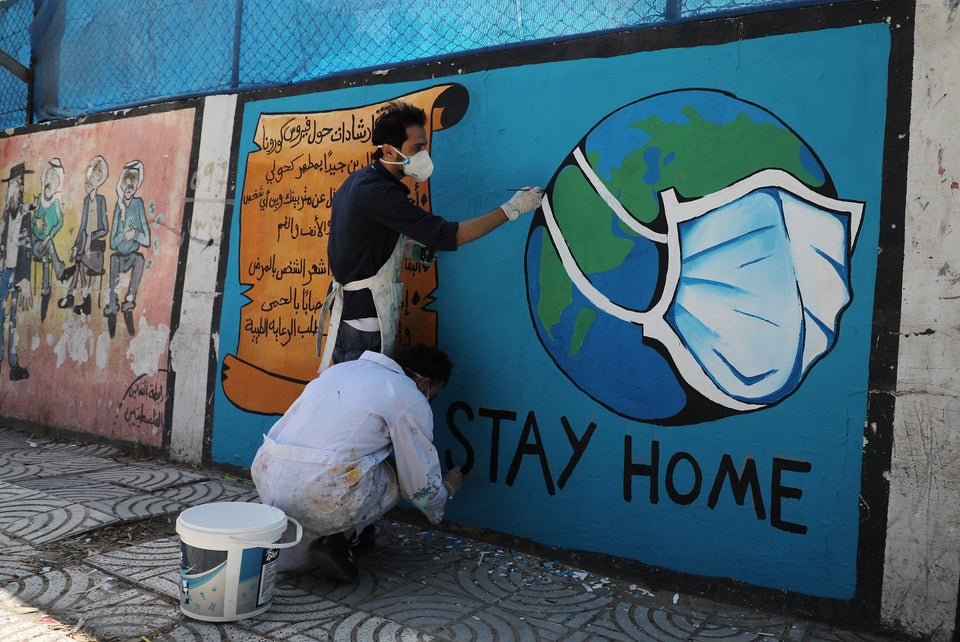 NurPhoto via Getty Images
(Bergamo, Italy)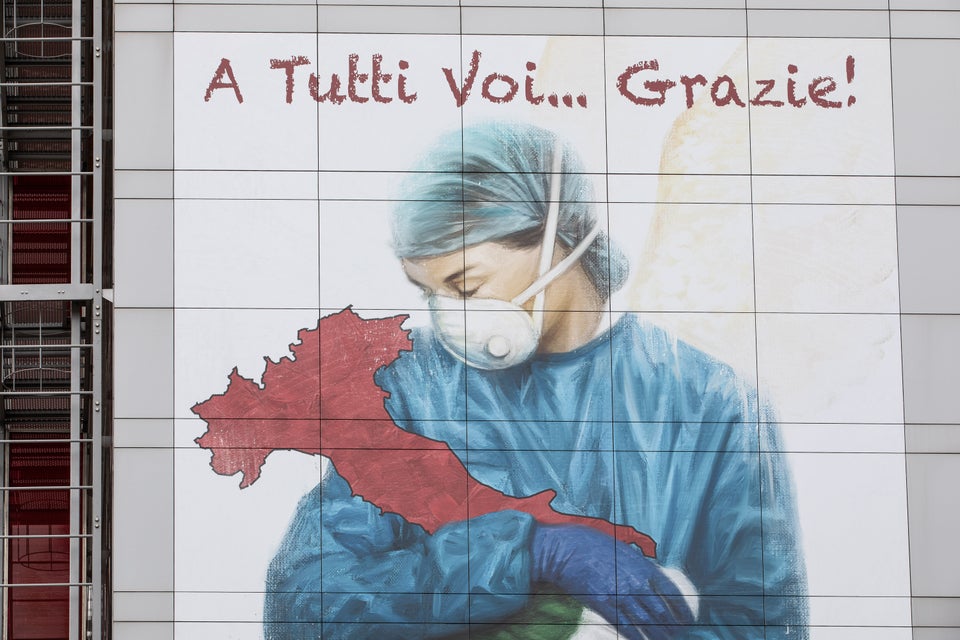 Emanuele Cremaschi via Getty Images
(Hong Kong)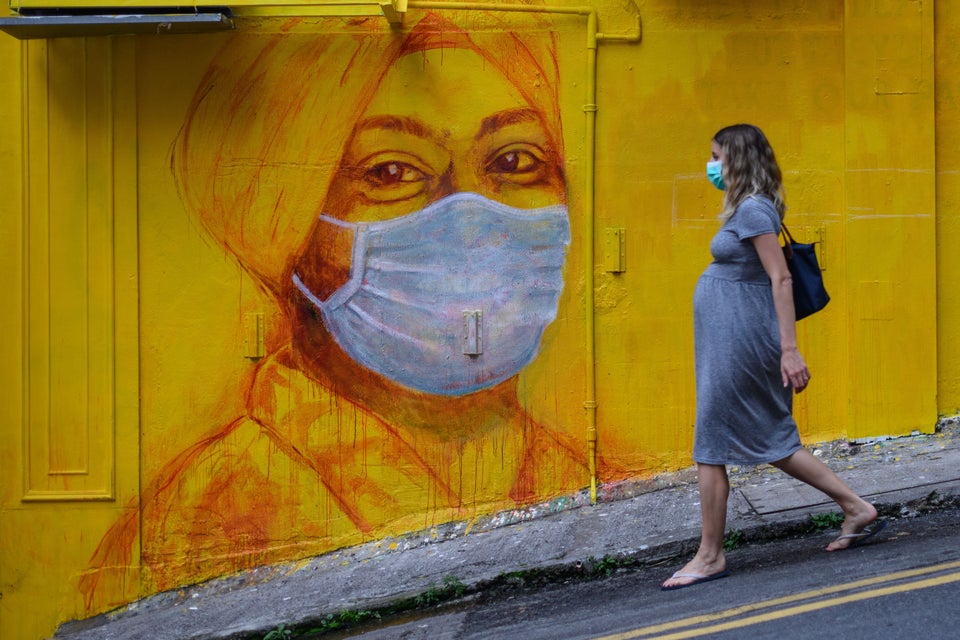 ANTHONY WALLACE via Getty Images
SF (Athens, Greece)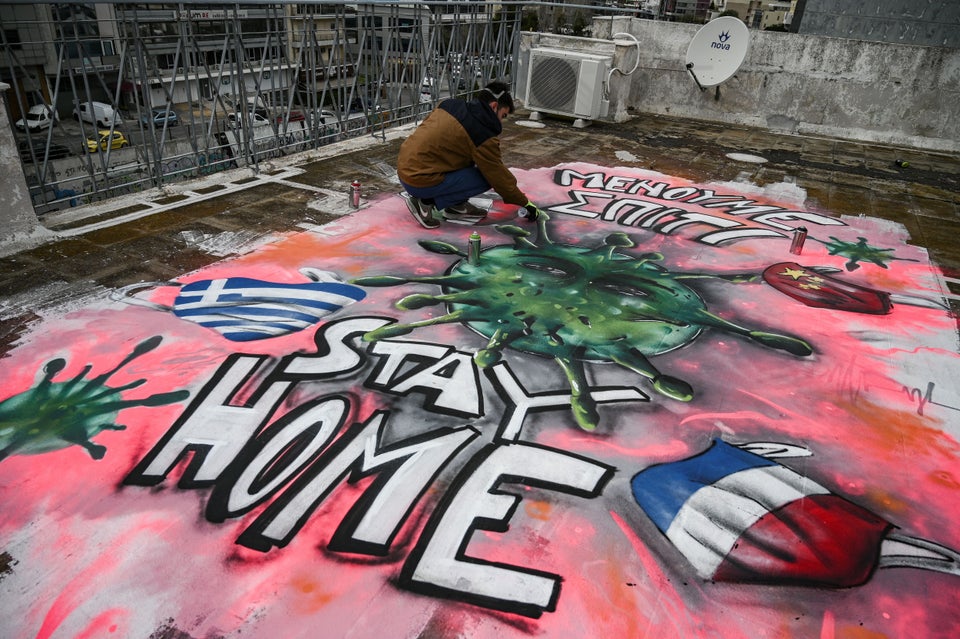 ARIS MESSINIS via Getty Images
TV Boy (Rome, Italy)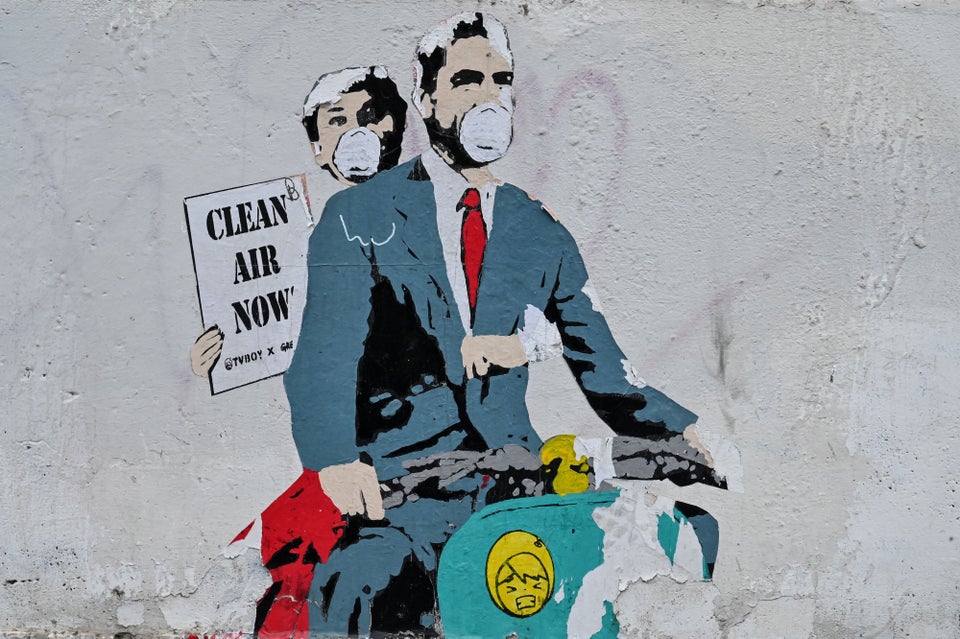 ANDREAS SOLARO via Getty Images
(San Francisco)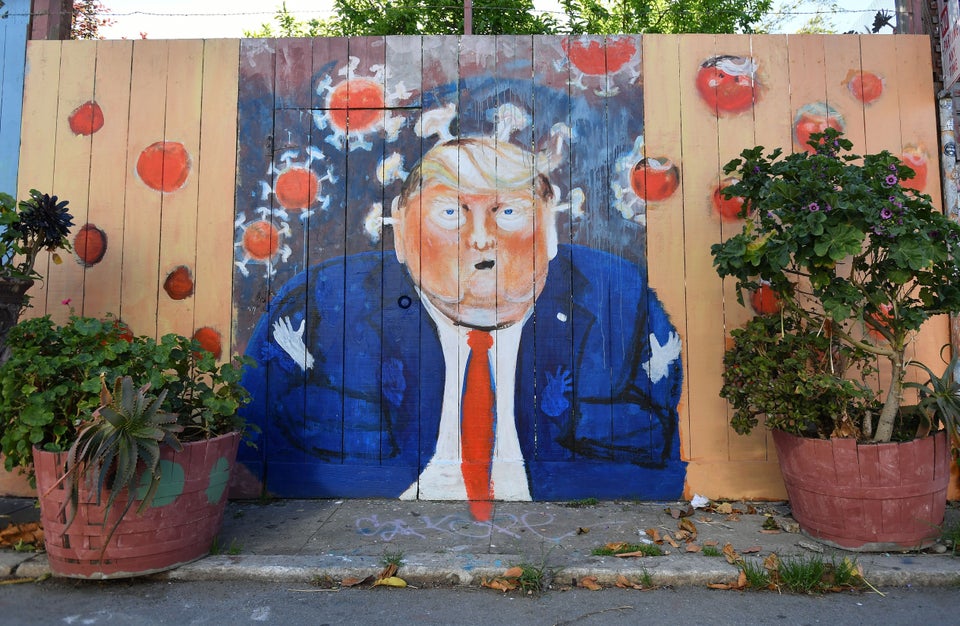 JOSH EDELSON via Getty Images
(Seattle)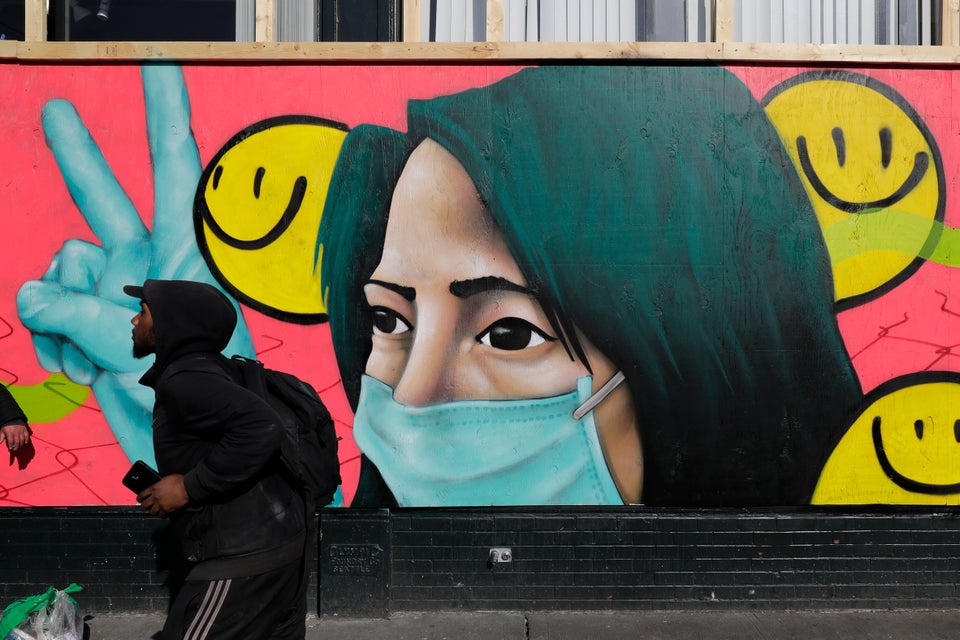 (London, England)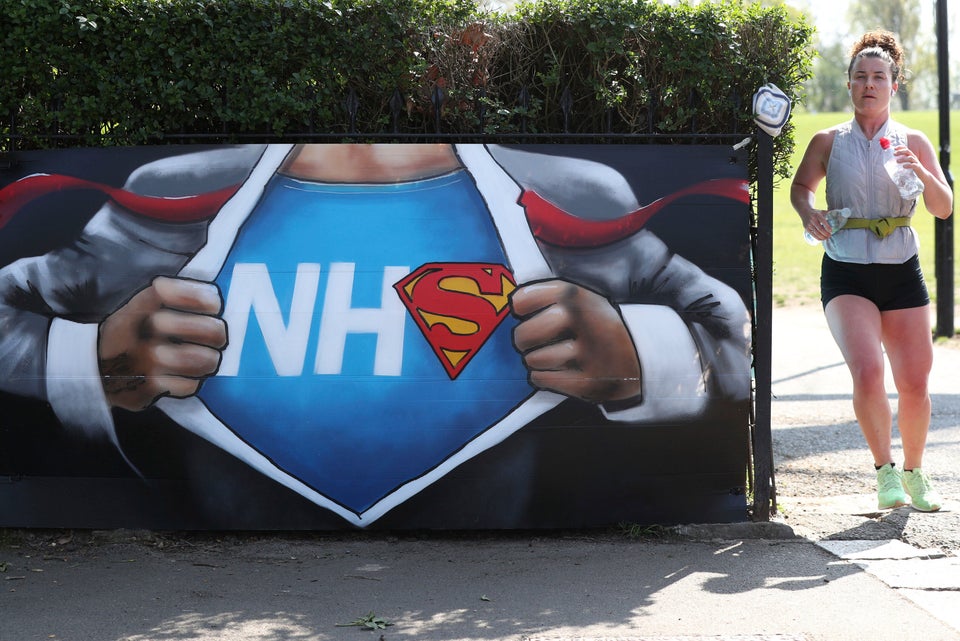 (Seattle)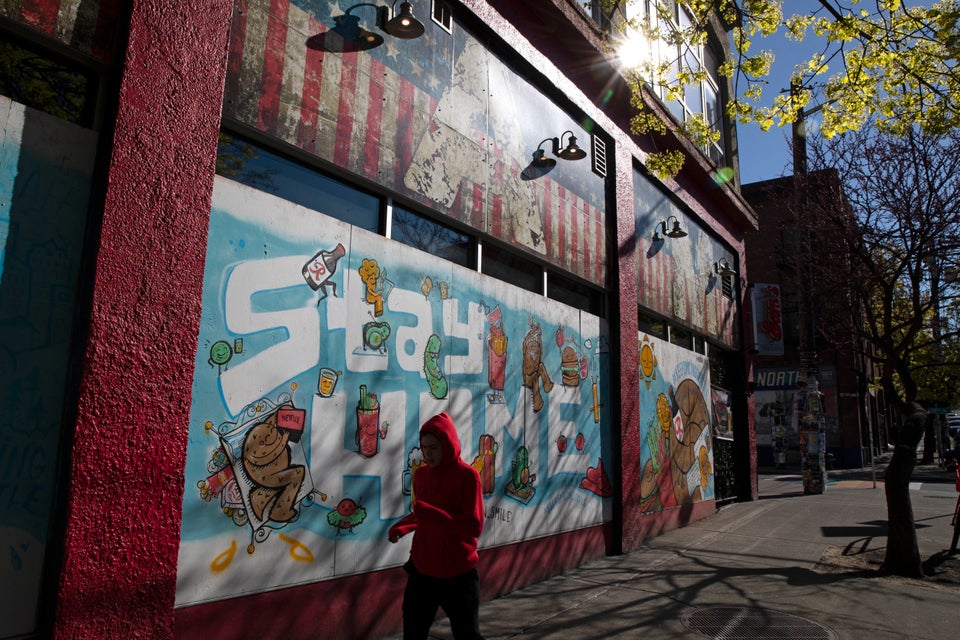 (Pontefract, England)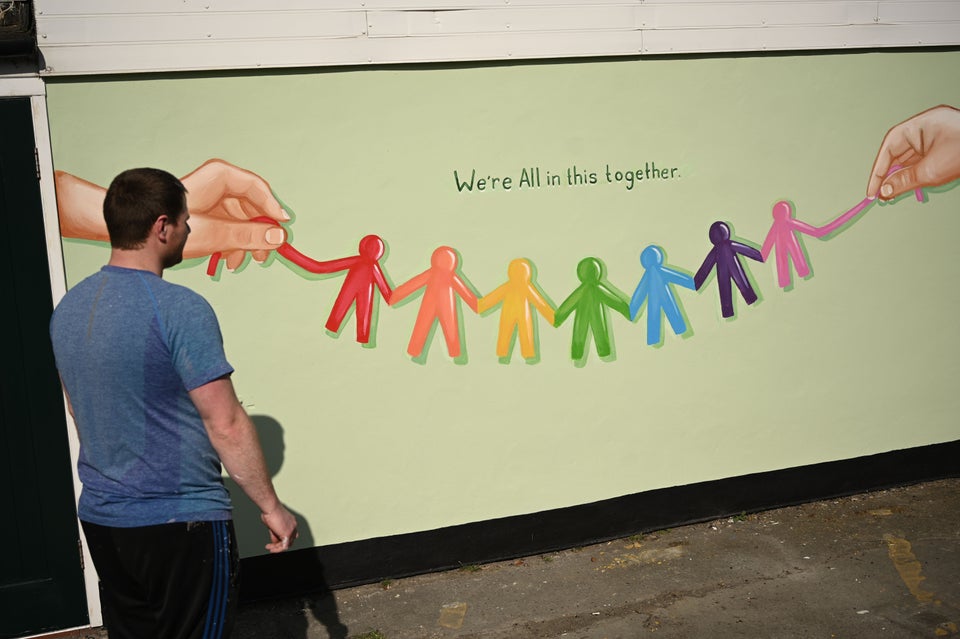 OLI SCARFF via Getty Images
Kai "Uzey" Wohlgemuth (Hamm, Germany)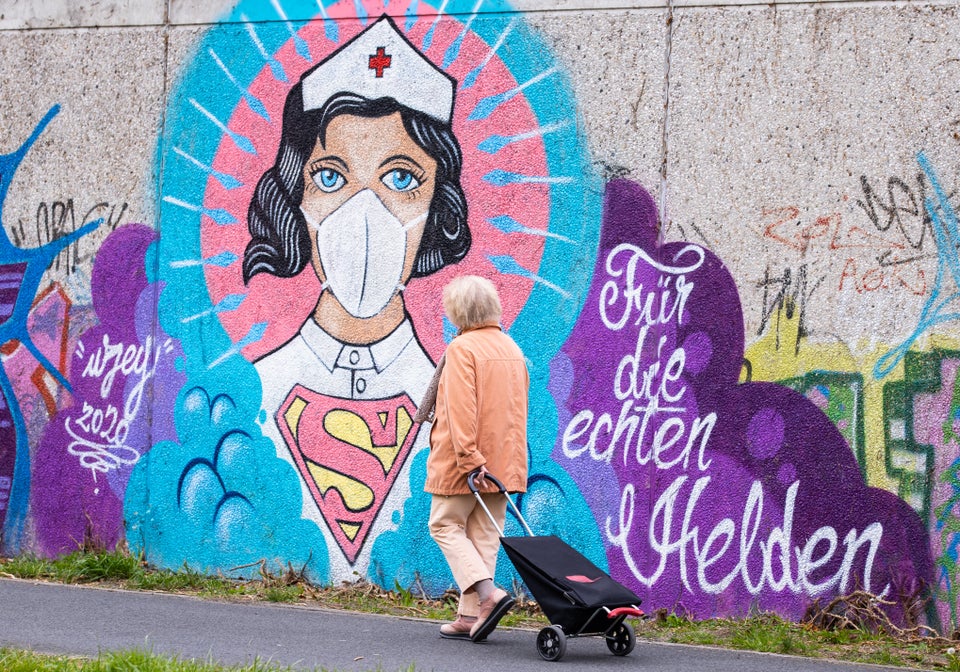 Lars Baron via Getty Images
Kai "Uzey" Wohlgemuth (Hamm, Germany)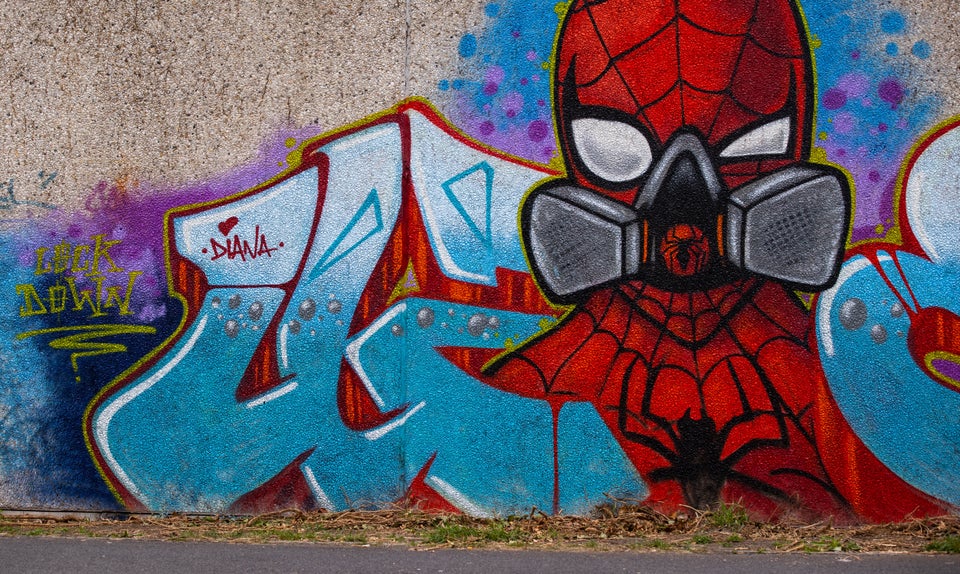 Lars Baron via Getty Images
(Pontefract, England)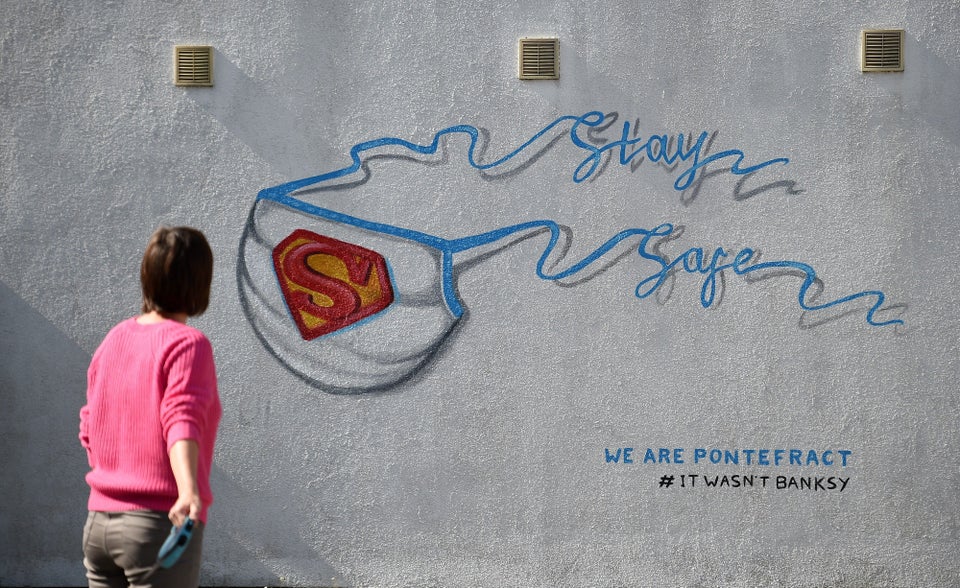 OLI SCARFF via Getty Images
SULE and ZitrOne (Hamm, Germany)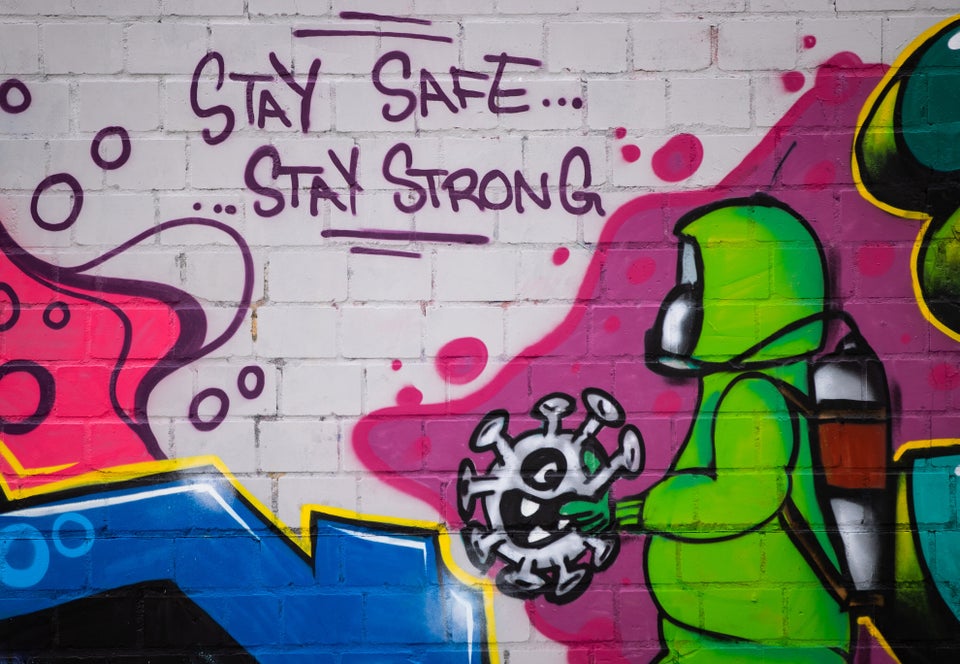 Lars Baron via Getty Images
Kai "Uzey" Wohlgemuth (Hamm, Germany)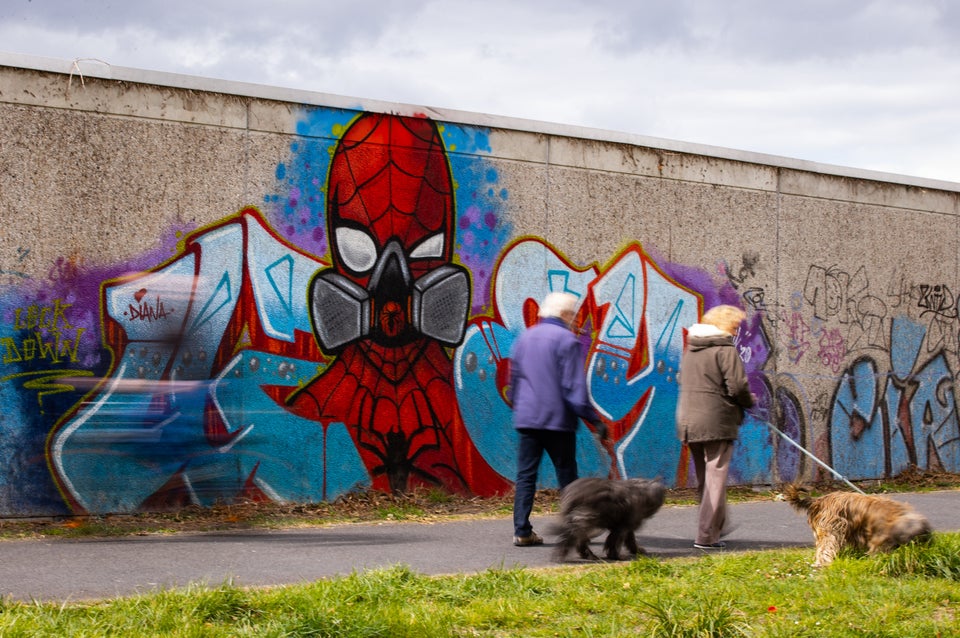 Lars Baron via Getty Images
(Jaipur, India)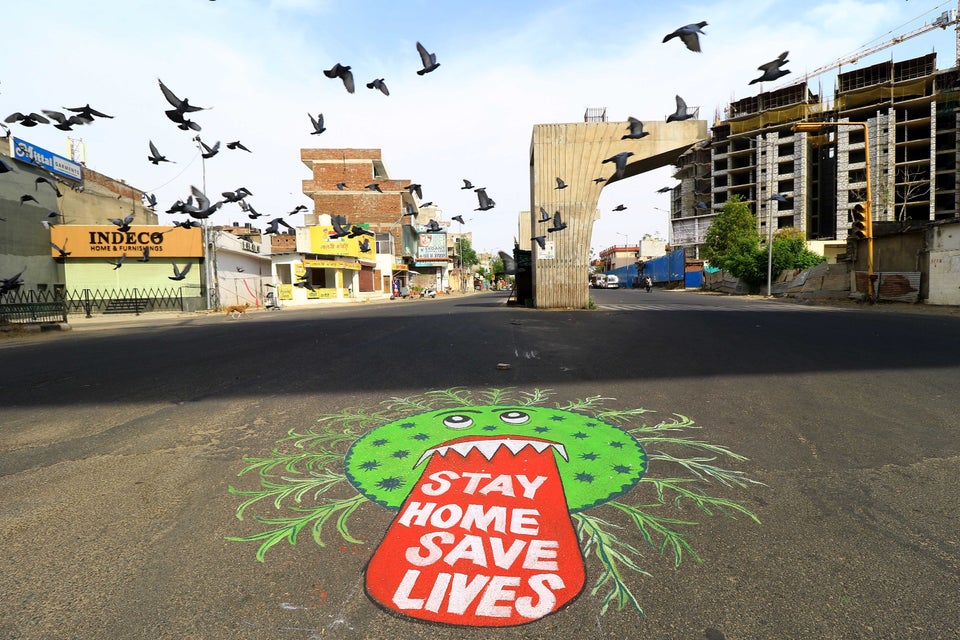 NurPhoto via Getty Images
(Shiprock, New Mexico)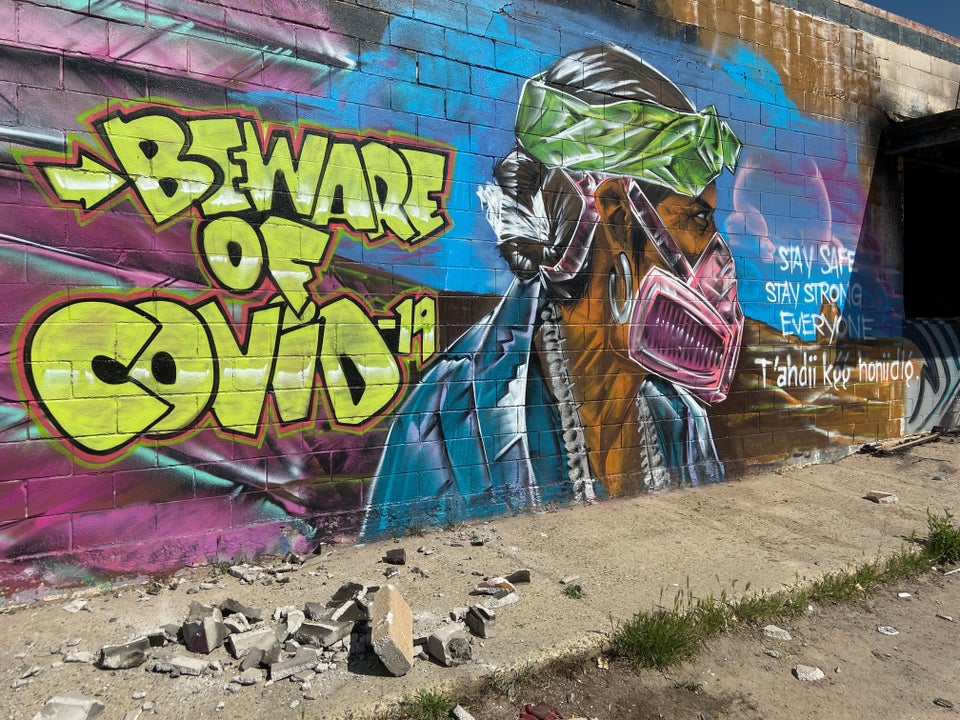 (Jakarta, Indonesia)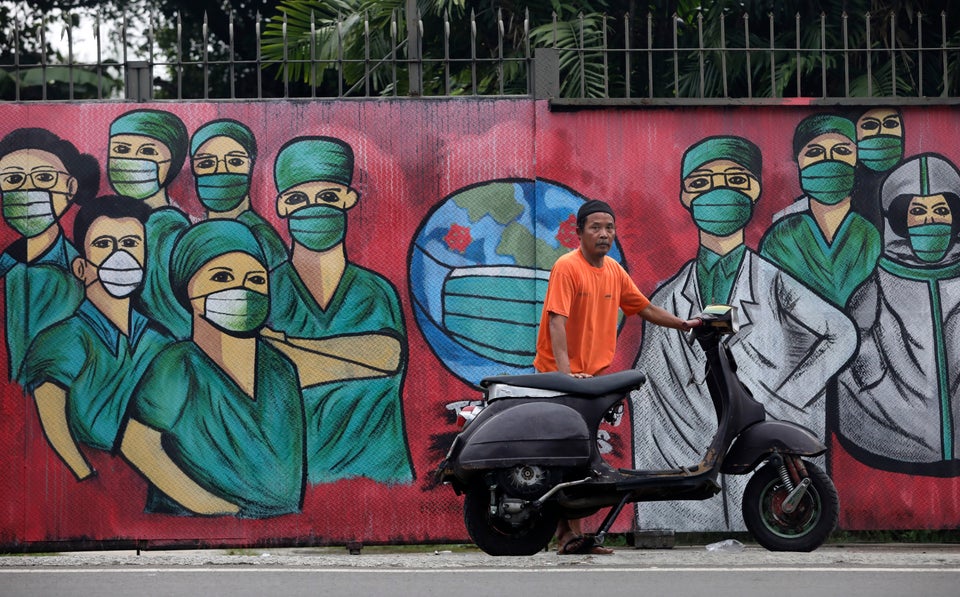 Austin Zucchini-Fowler (Denver)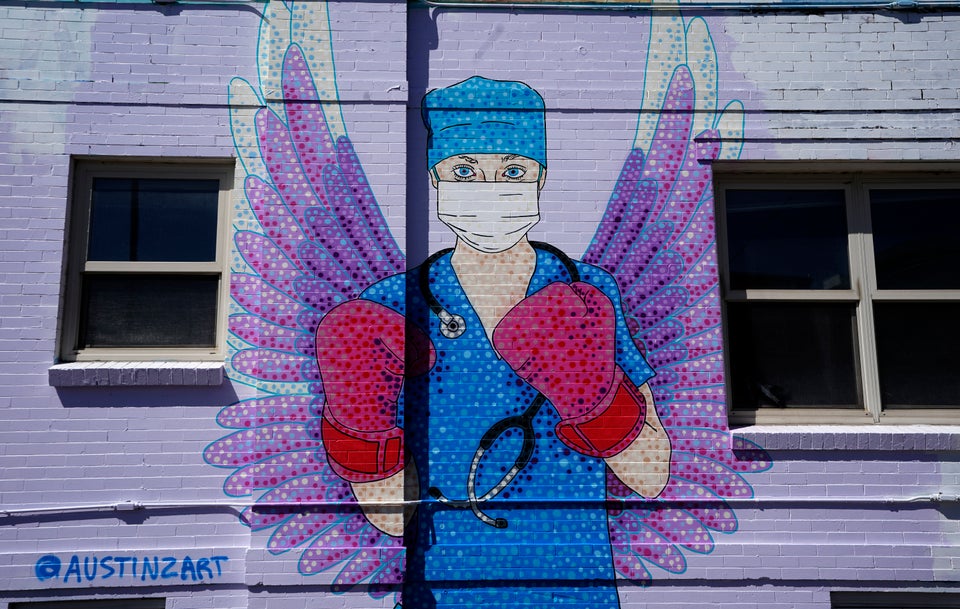 Rick T. Wilking via Getty Images
Jim Haan (The Hague, The Netherlands)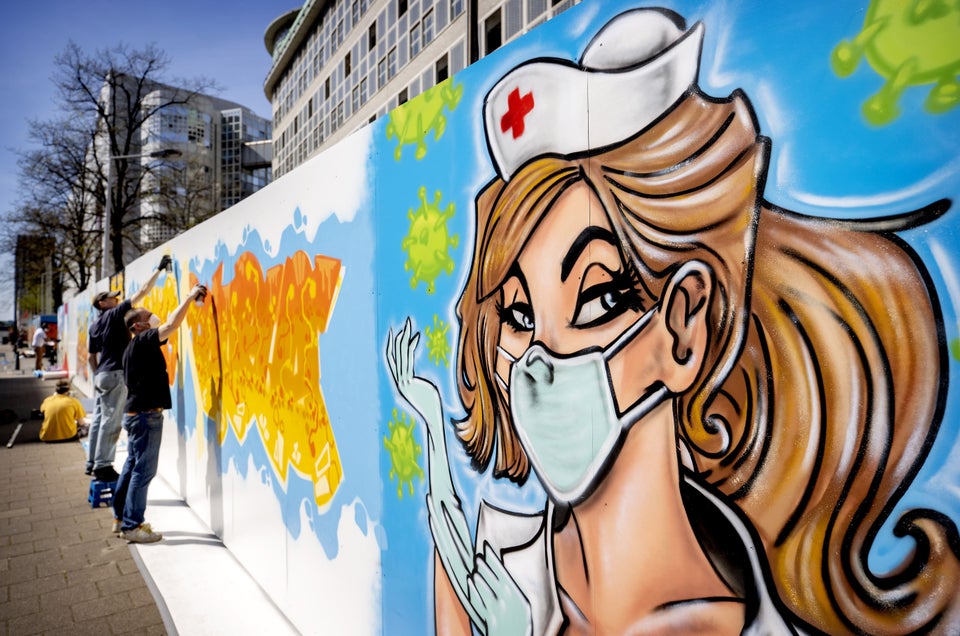 KOEN VAN WEEL via Getty Images
(Chicago)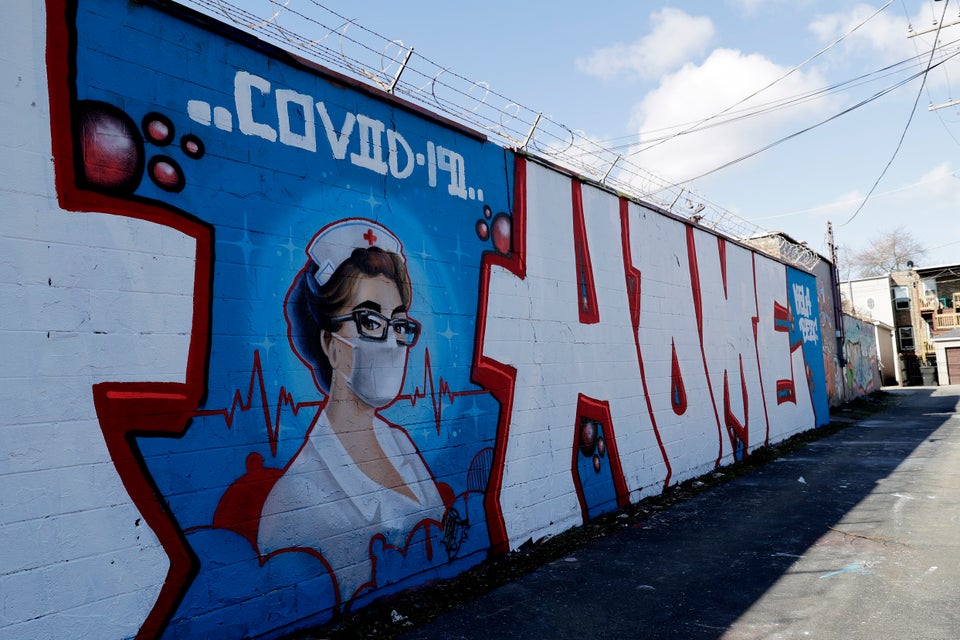 (United Kingdom)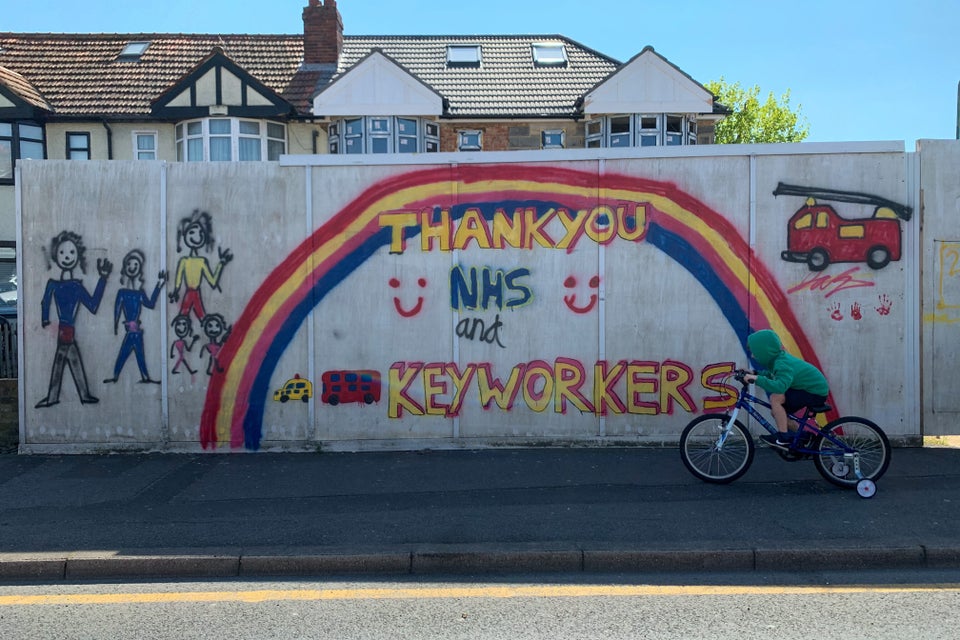 NurPhoto via Getty Images
Sulis Listanto (Depok, Indonesia)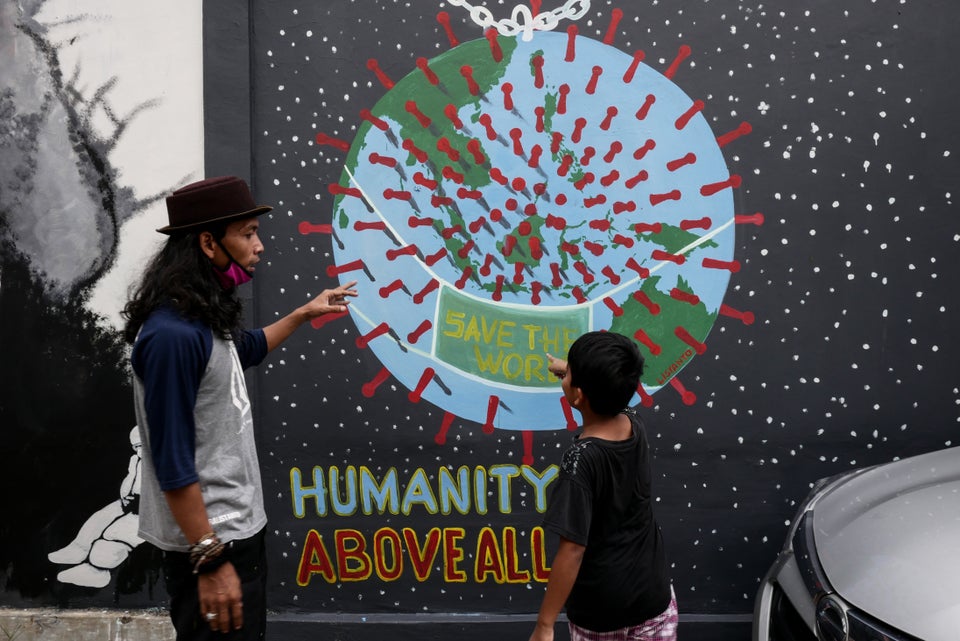 Anadolu Agency via Getty Images
Yaya and Tio (Depok, Indonesia)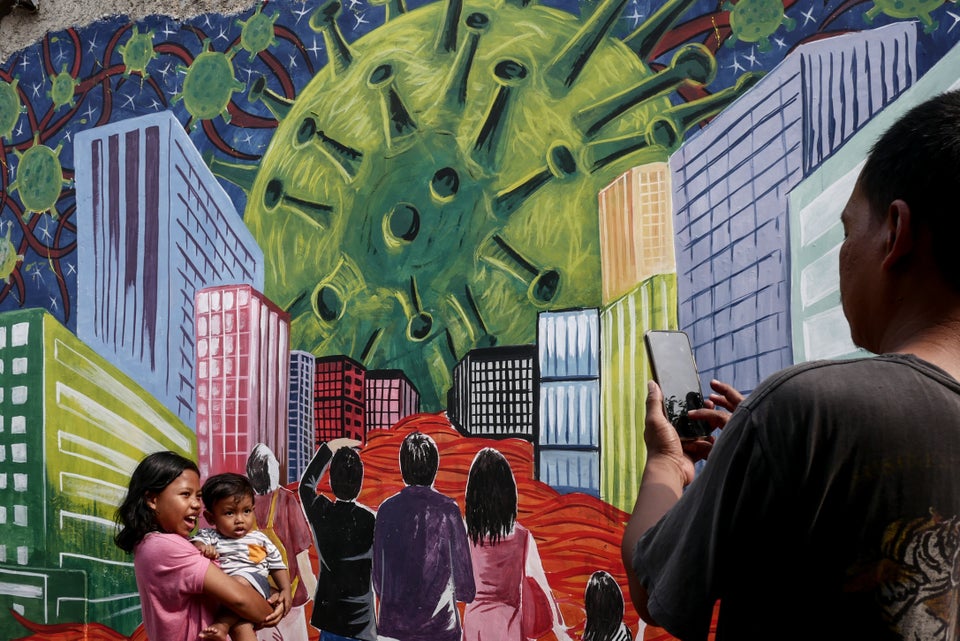 Anadolu Agency via Getty Images
Yaya and Tio (Depok, Indonesia)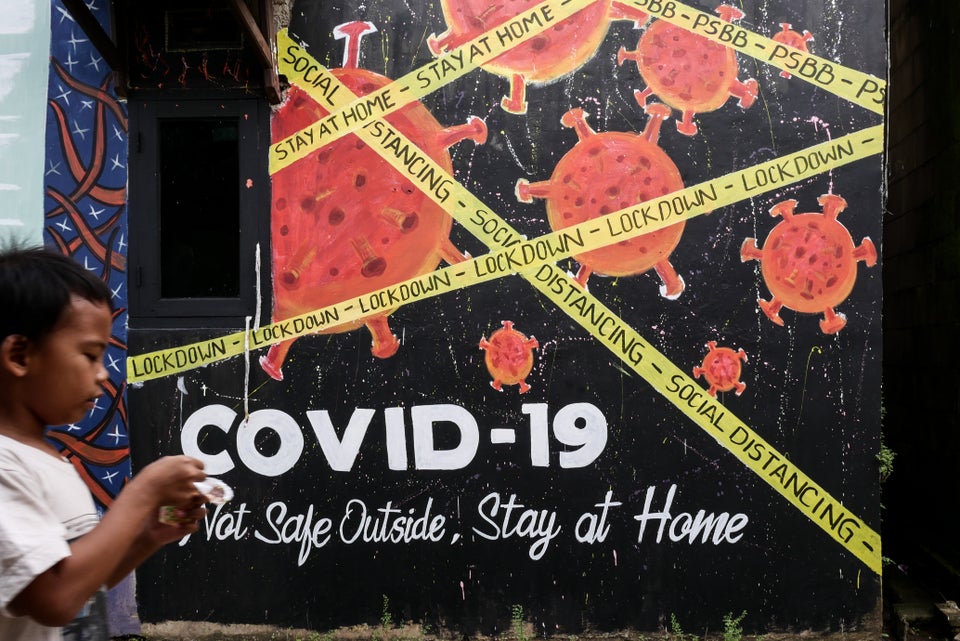 Anadolu Agency via Getty Images
(London)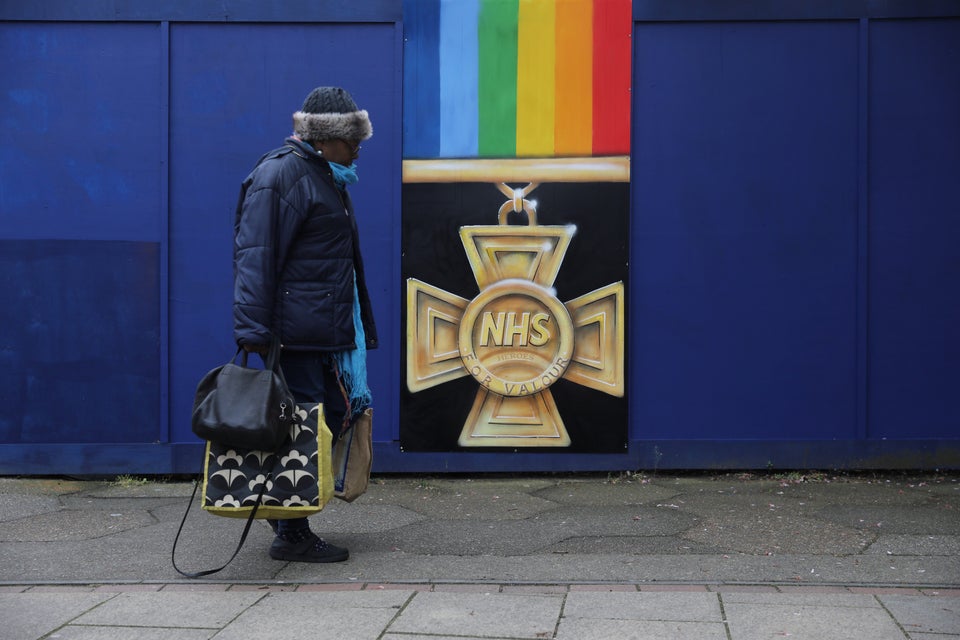 Yaya & Tio (Depok, Indonesia)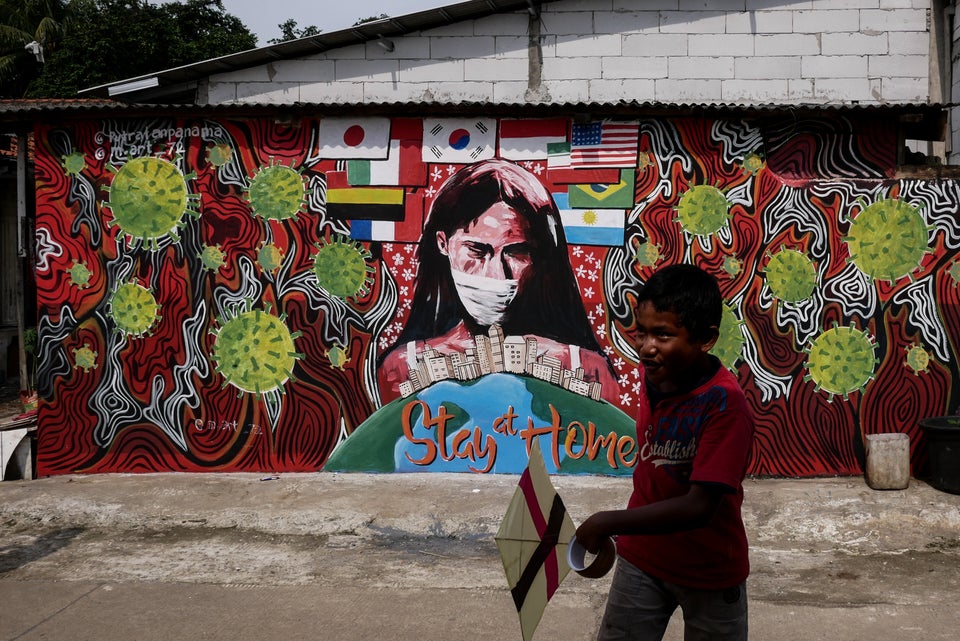 Anadolu Agency via Getty Images
(Depok, Indonesia)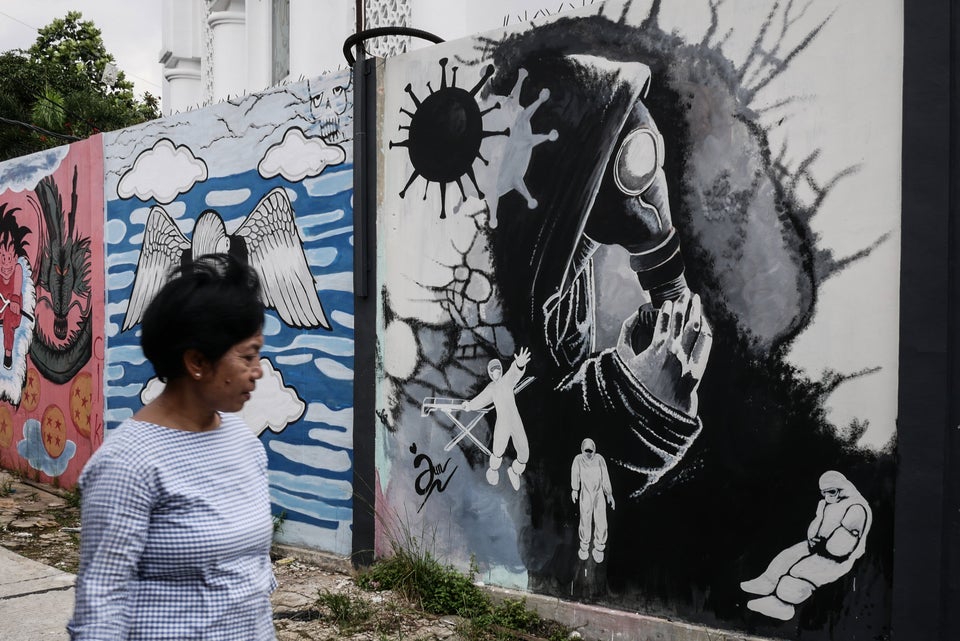 Anadolu Agency via Getty Images
(Depok, Indonesia)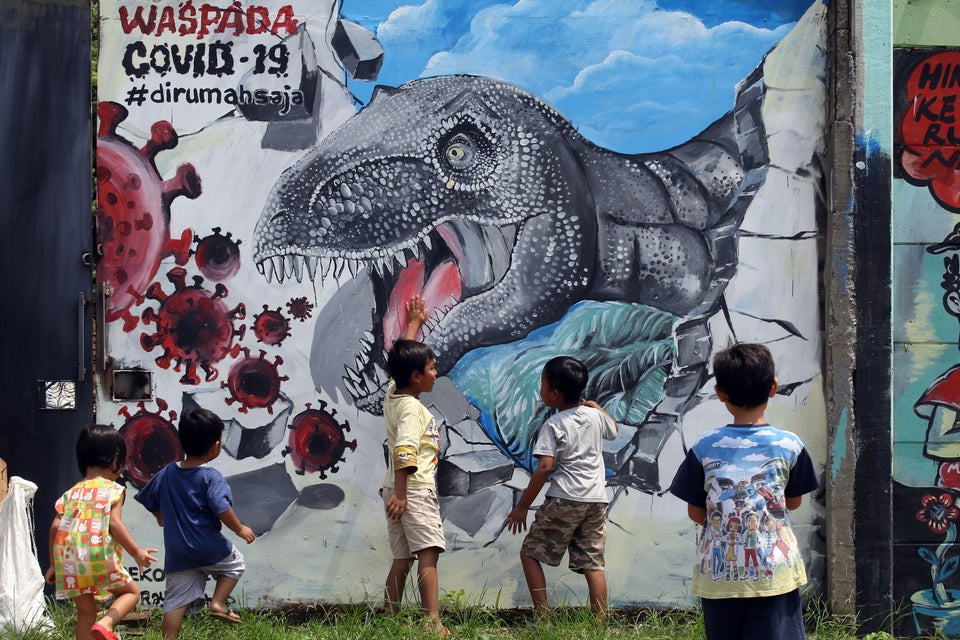 Barcroft Media via Getty Images
Mathare Roots Youth Group (Nairobi, Kenya)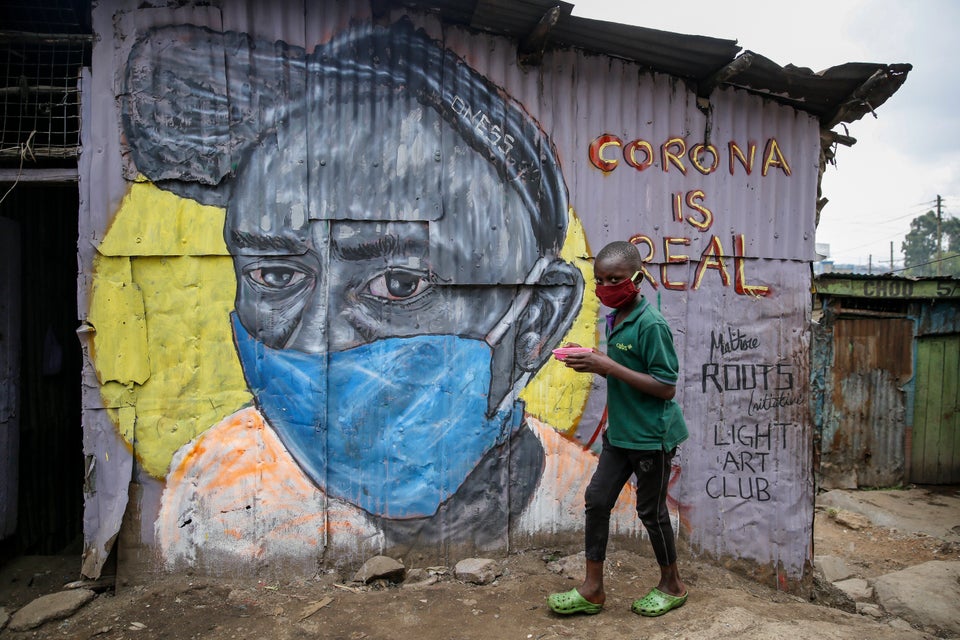 Brian Musasia Wanyande (Nairobi, Kenya)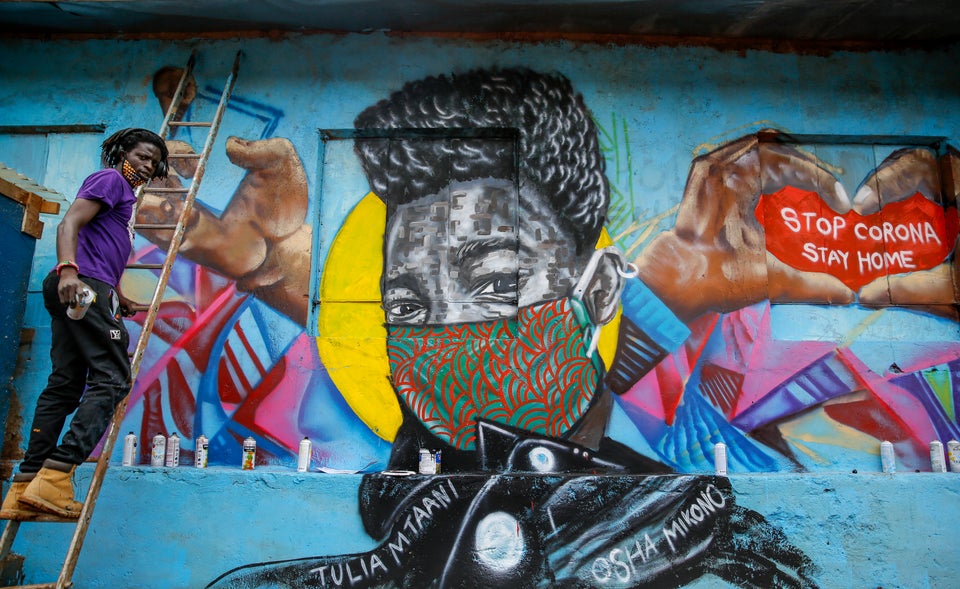 (Austin, Texas)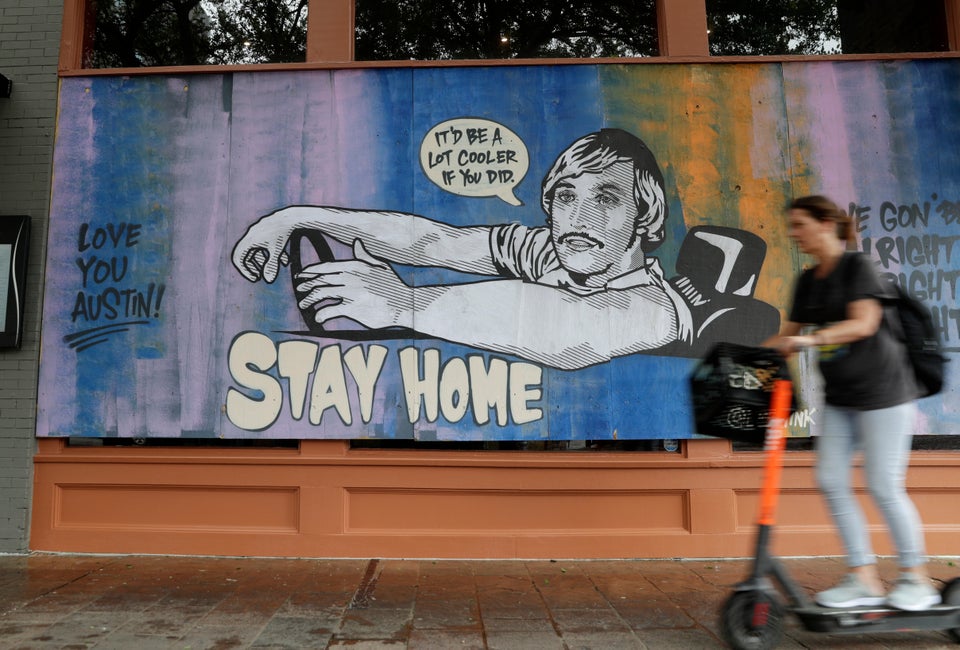 (Austin, Texas)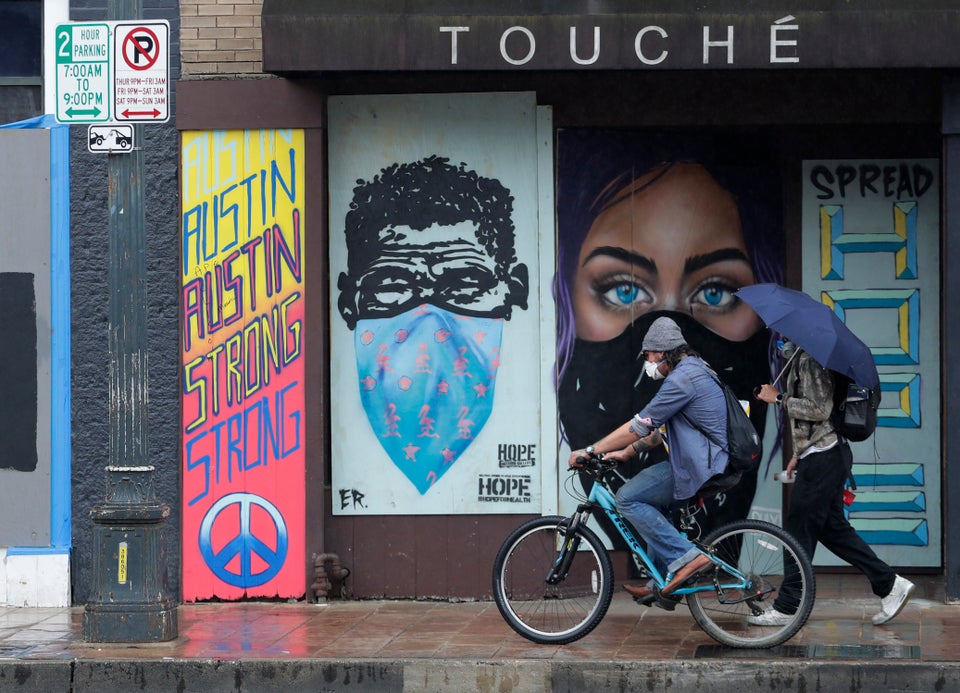 Rachel List (Pontefract, England)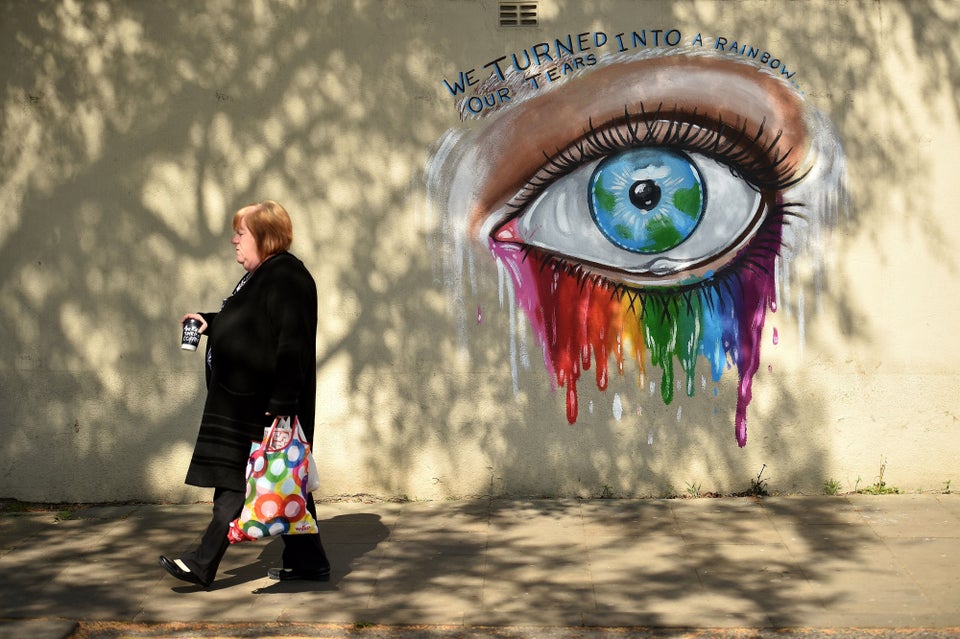 OLI SCARFF via Getty Images
(Paris, France)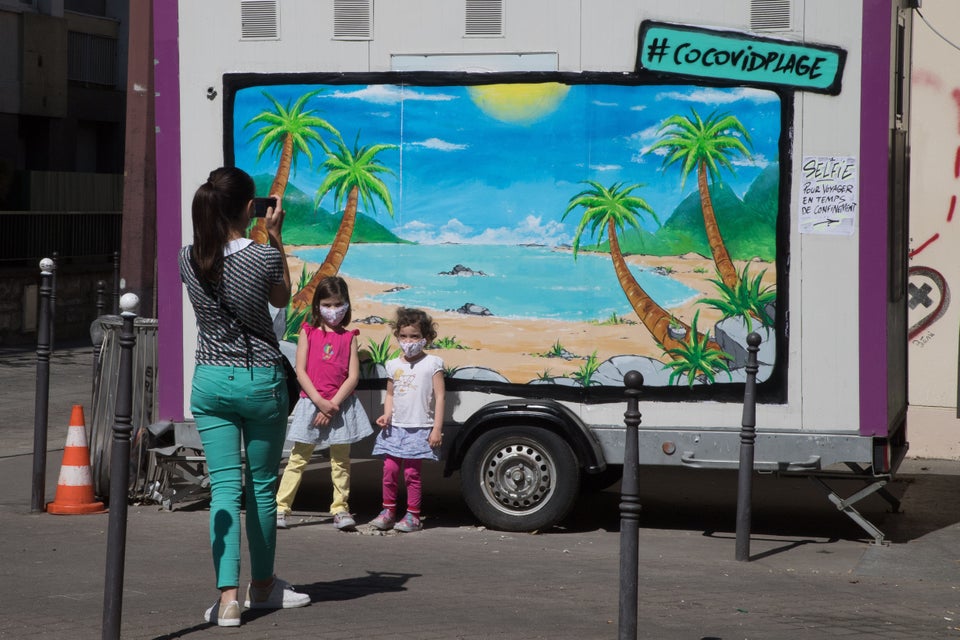 Stephane Cardinale - Corbis via Getty Images
(Madrid, Spain)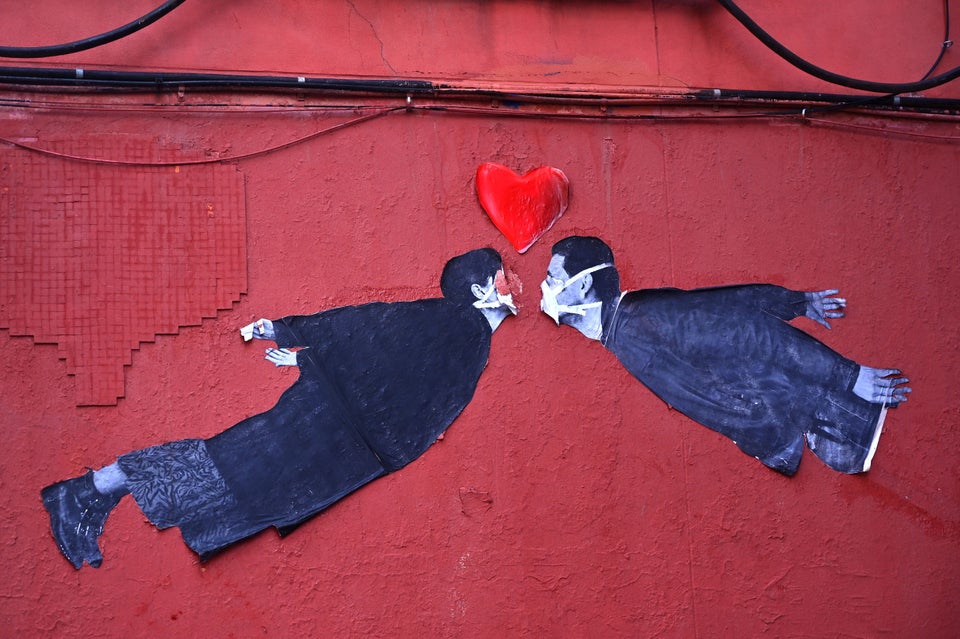 GABRIEL BOUYS via Getty Images
(Cologne, Germany)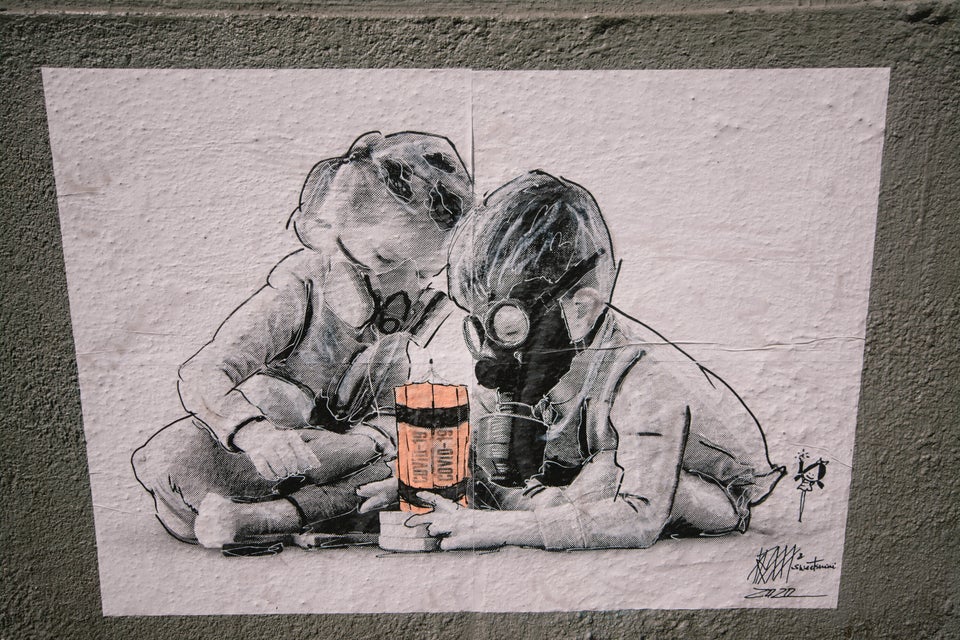 NurPhoto via Getty Images
(Ufa, Russia)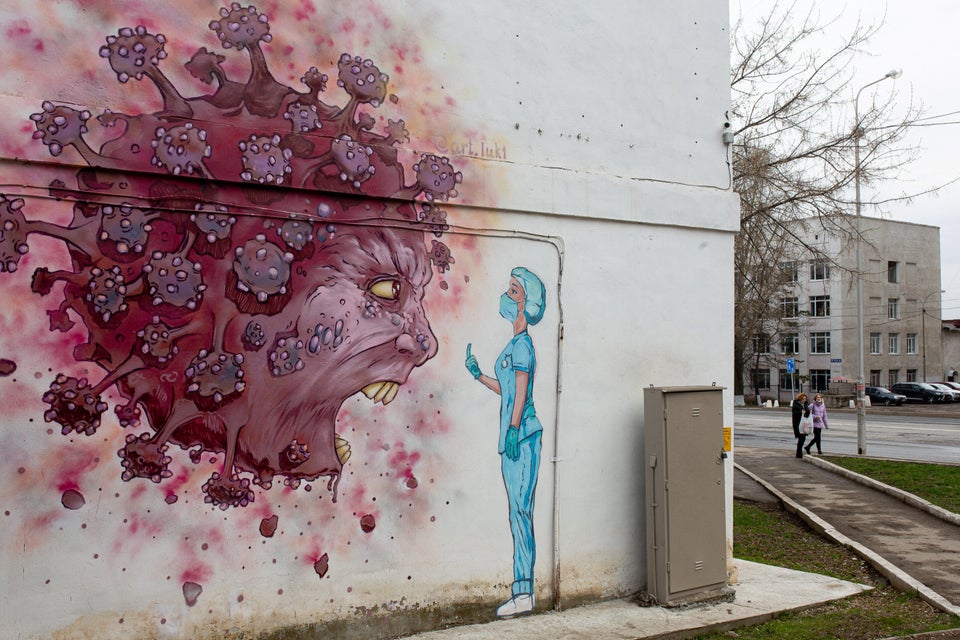 Vadim Braidov via Getty Images
Nathan Bowen (London, England)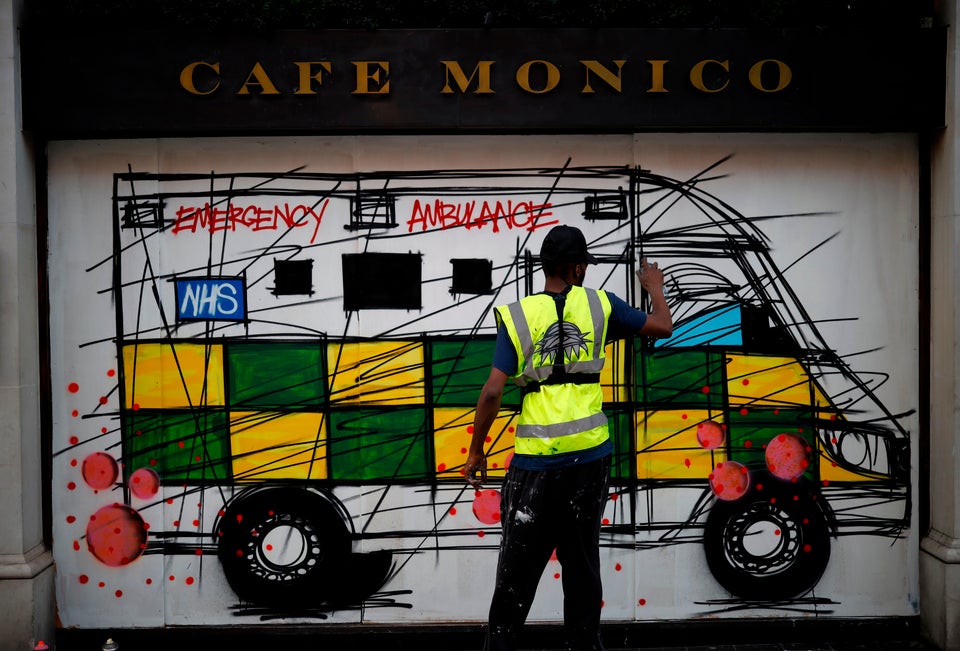 TOLGA AKMEN via Getty Images
France's Coronavirus Death Rate Continues To Slow But Country Remains On Lockdown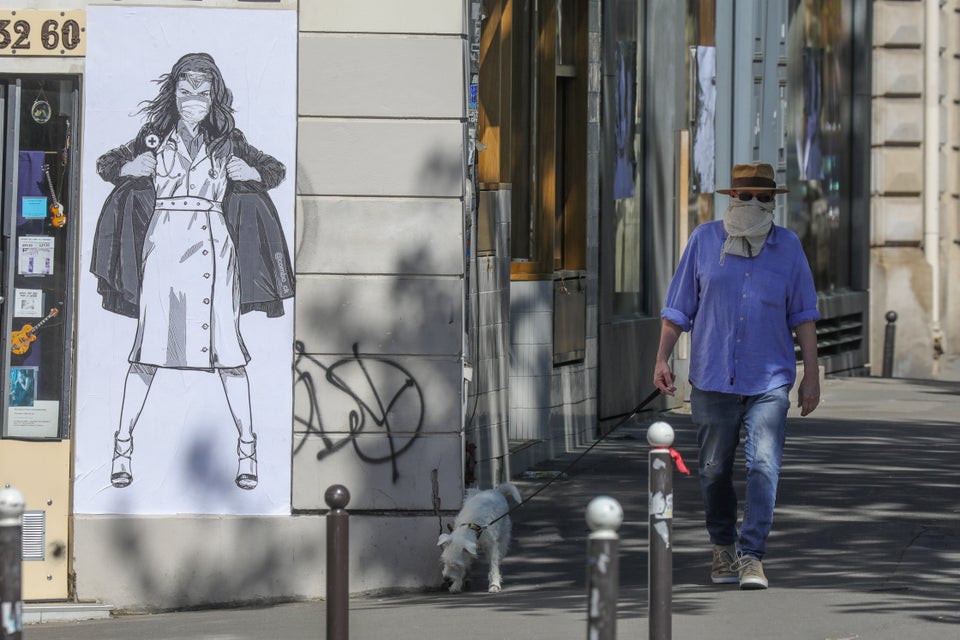 Pierre Suu via Getty Images
(London, England)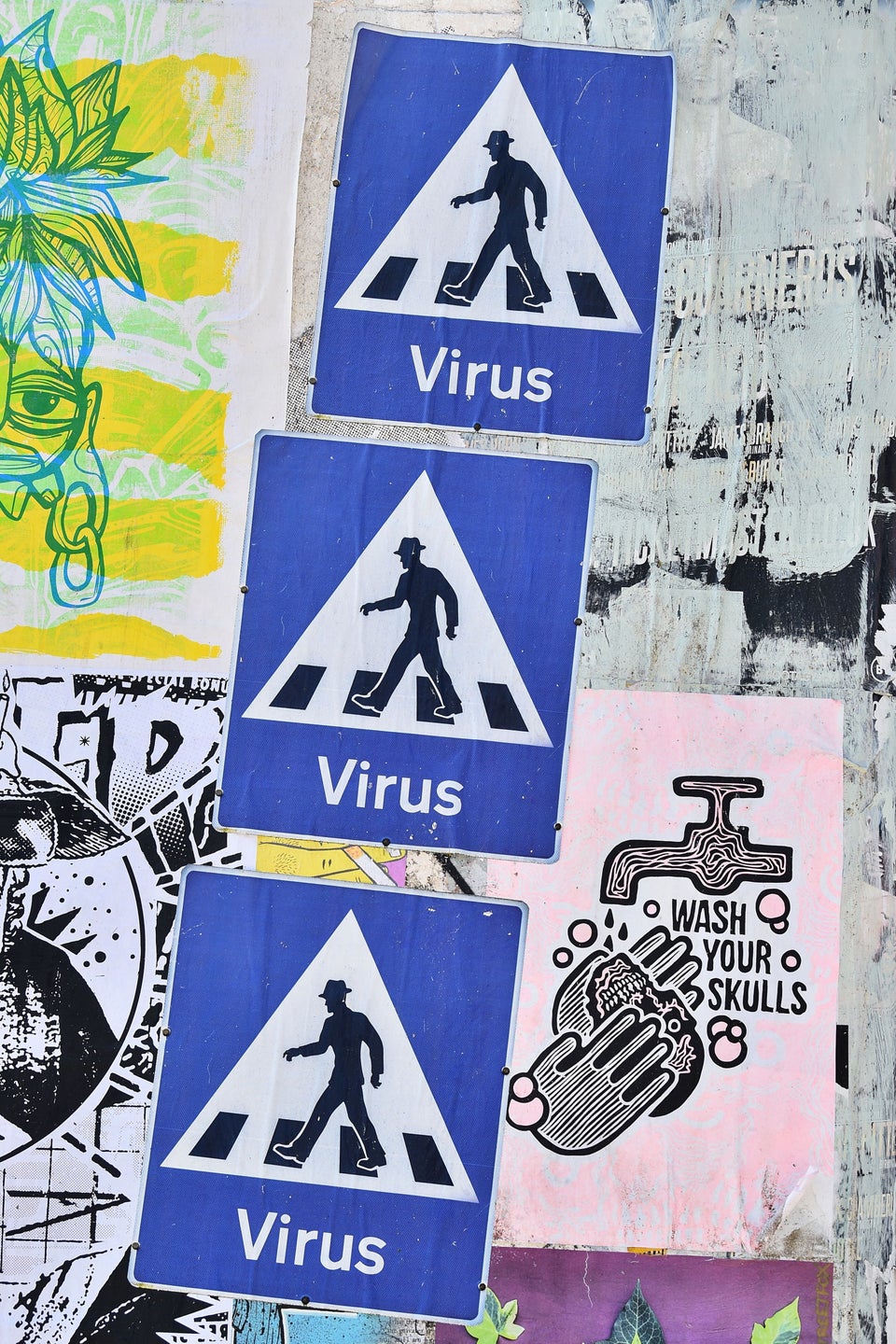 GLYN KIRK via Getty Images
(London, England)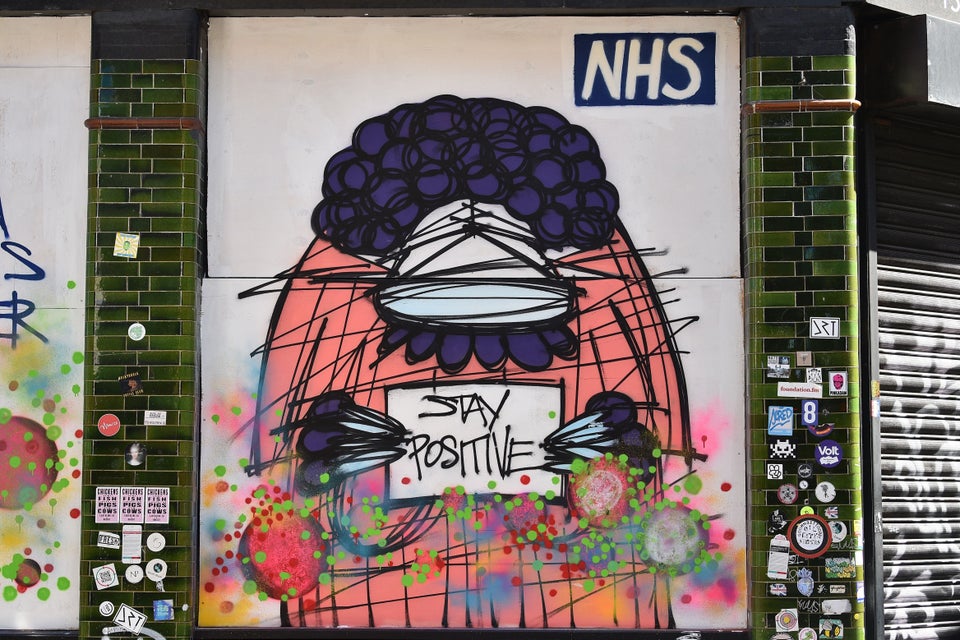 GLYN KIRK via Getty Images
Chris Shea (West Wickham, England)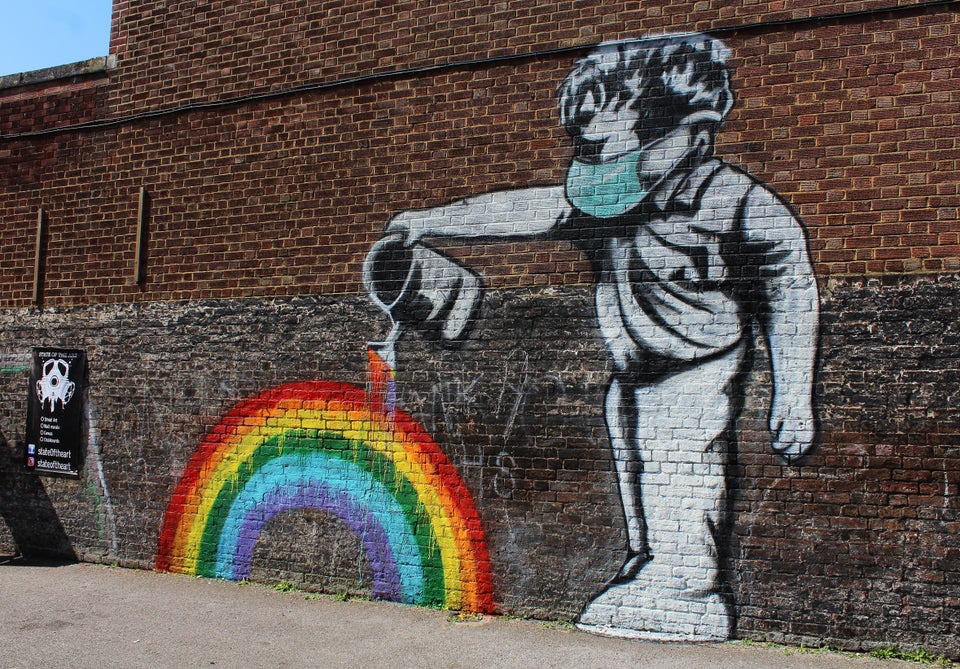 Mark Trowbridge via Getty Images
(Vancouver)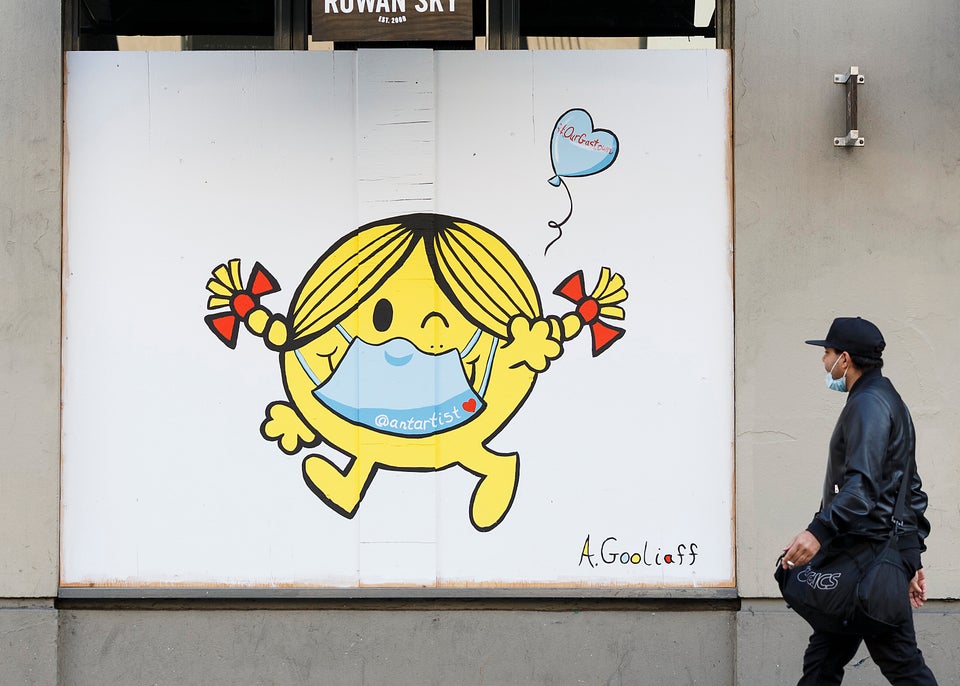 Andrew Chin via Getty Images
(Southampton, England)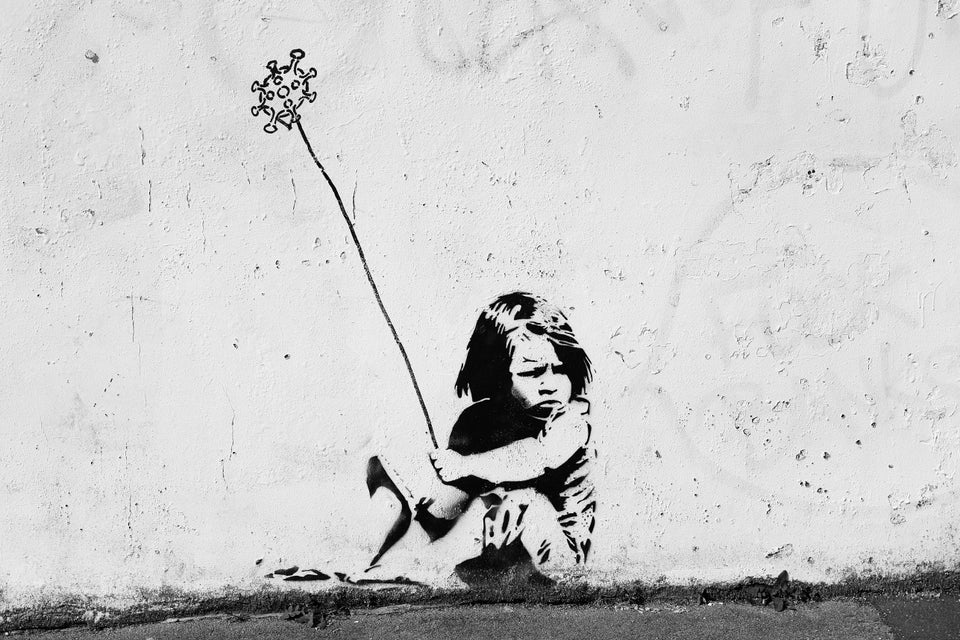 Naomi Baker via Getty Images
(Seattle)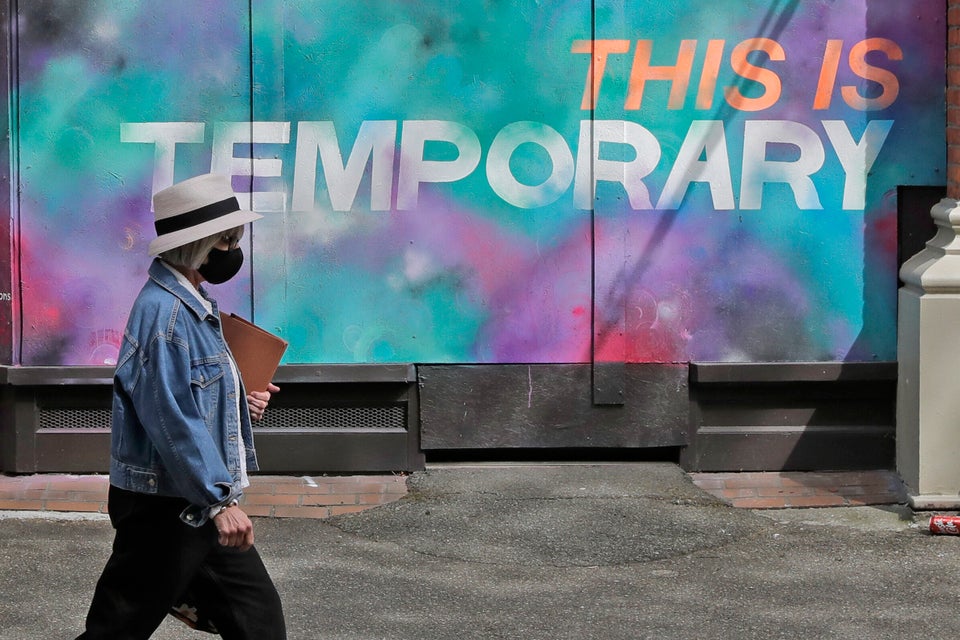 The Artful Dodger (London, England)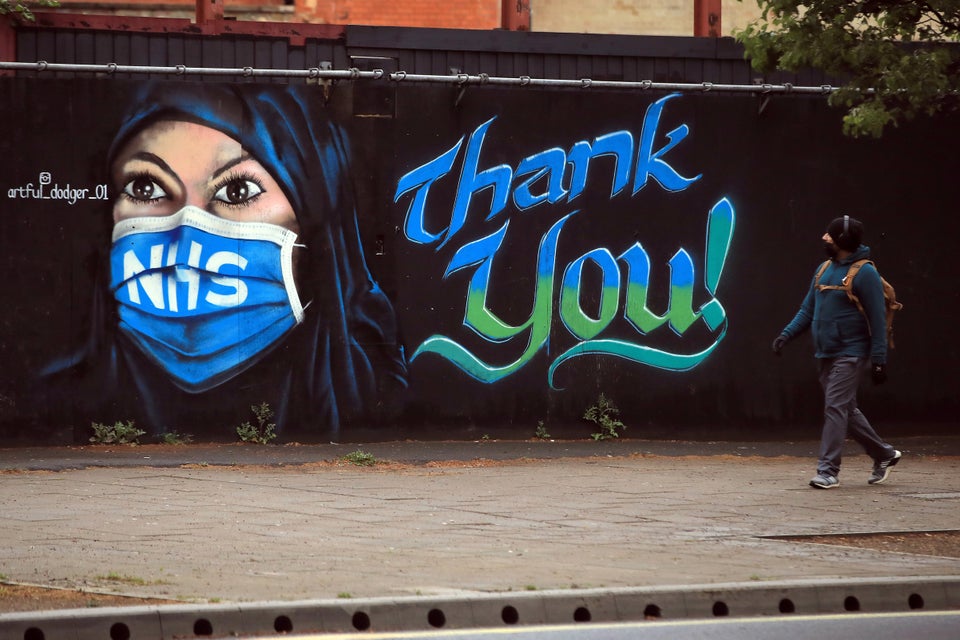 Andrew Redington via Getty Images
(Los Angeles)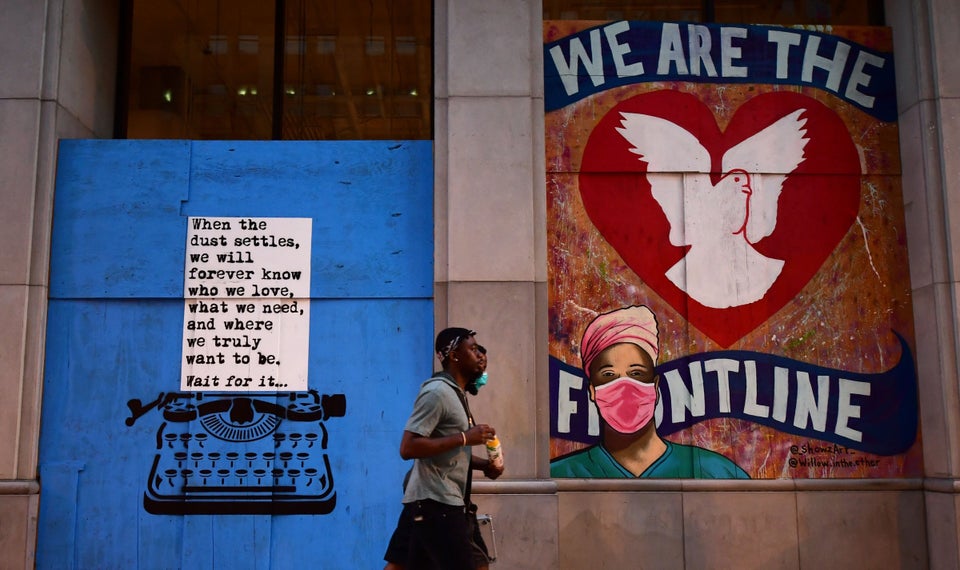 FREDERIC J. BROWN via Getty Images
(Los Angeles)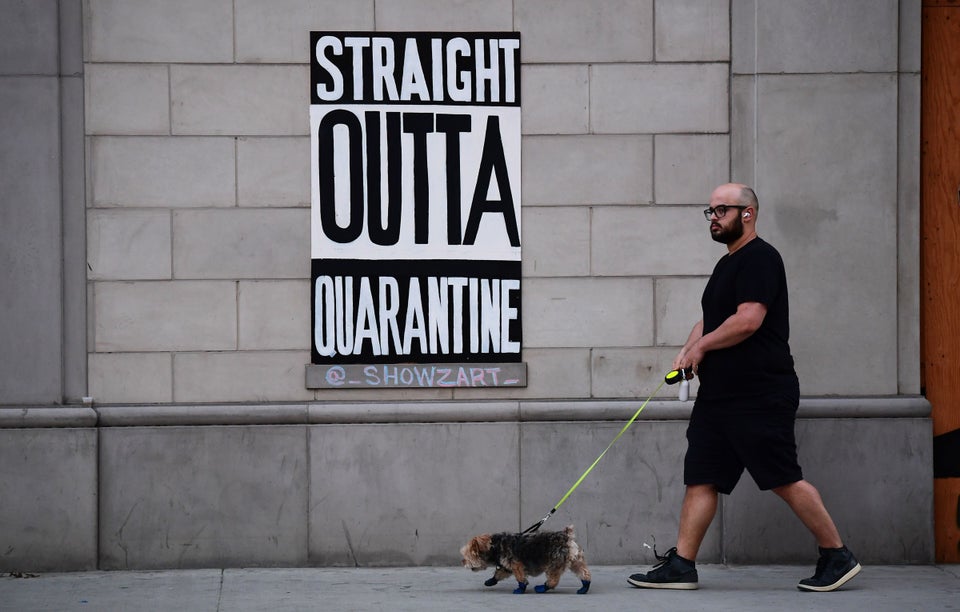 FREDERIC J. BROWN via Getty Images
(Berlin, Germany)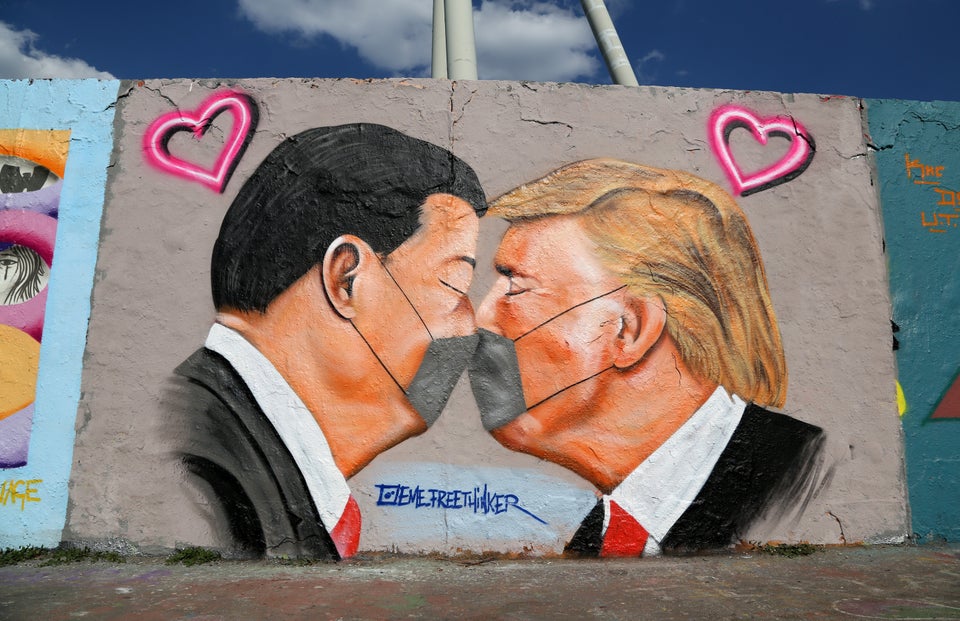 Adam Berry via Getty Images
(Cologne, Germany)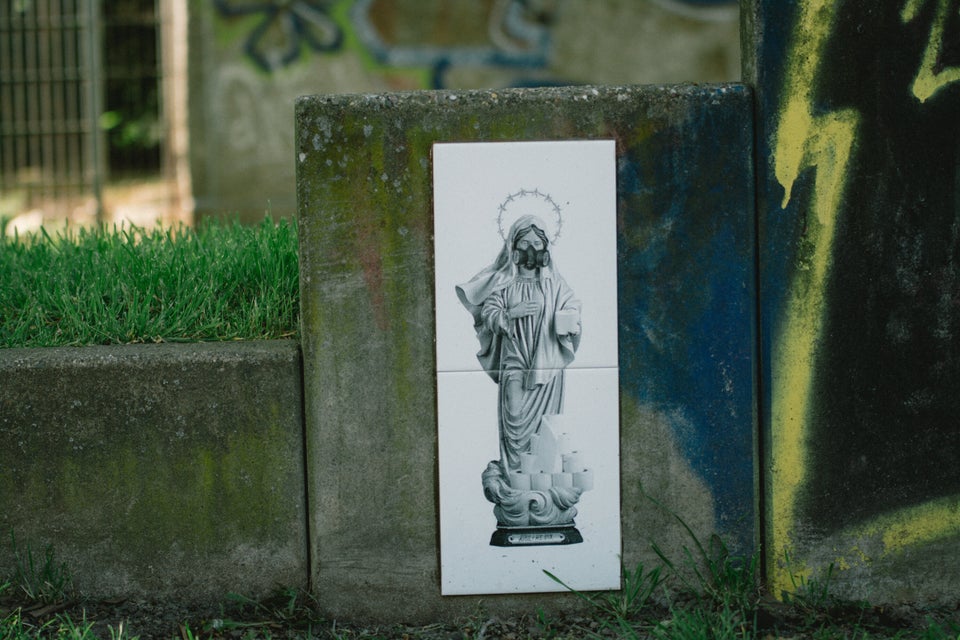 NurPhoto via Getty Images
Maupal (Rome, Italy)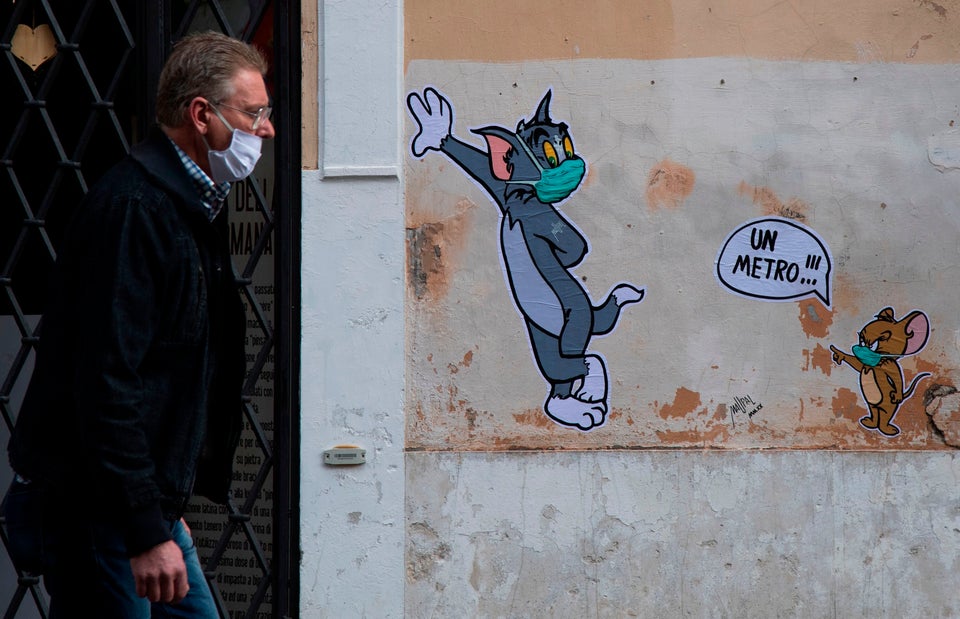 TIZIANA FABI via Getty Images
(London, England)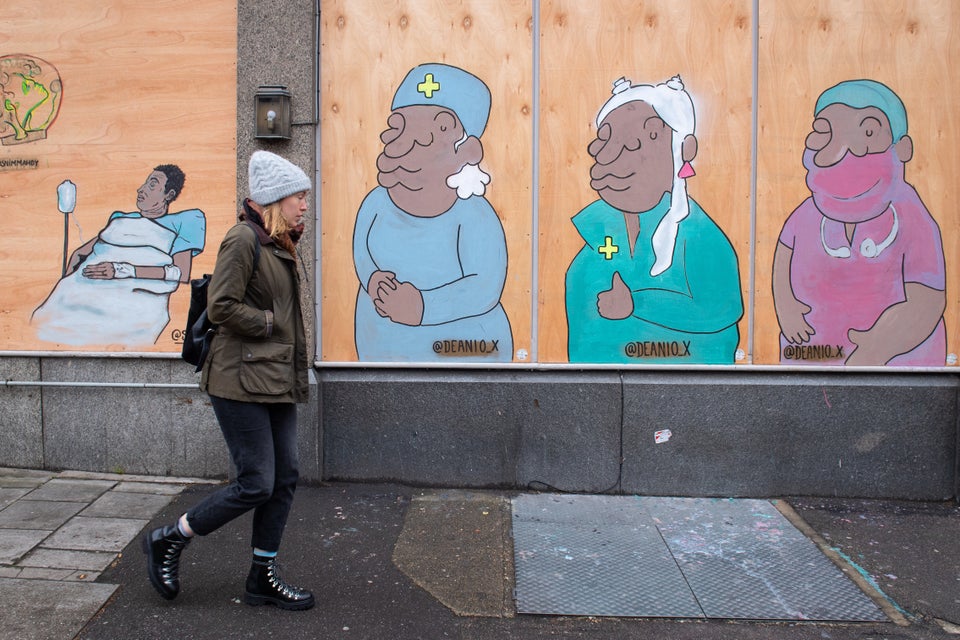 Dominic Lipinski - PA Images via Getty Images
(Gaza City)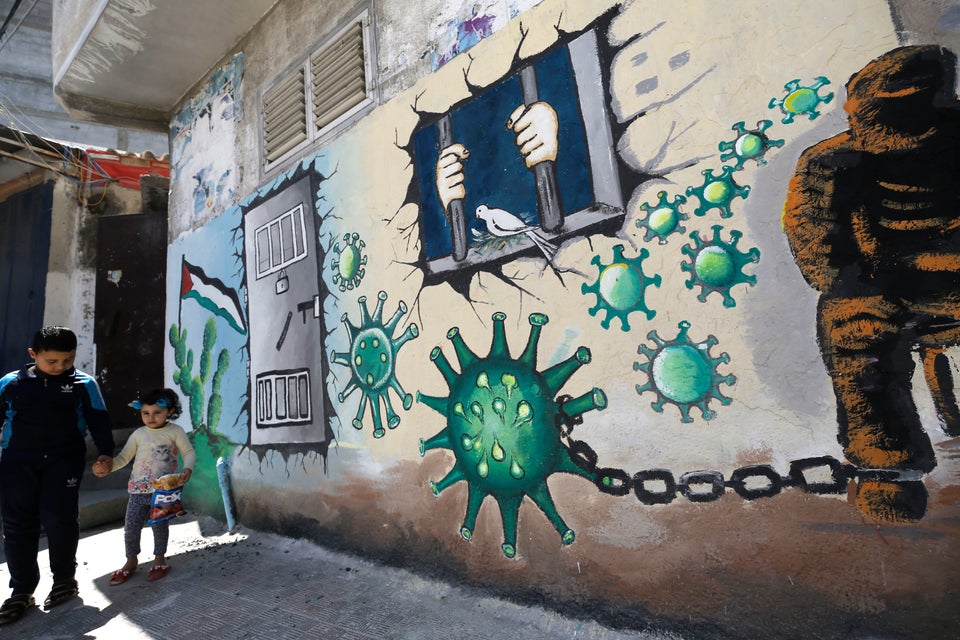 MOHAMMED ABED via Getty Images
(Tamworth, England)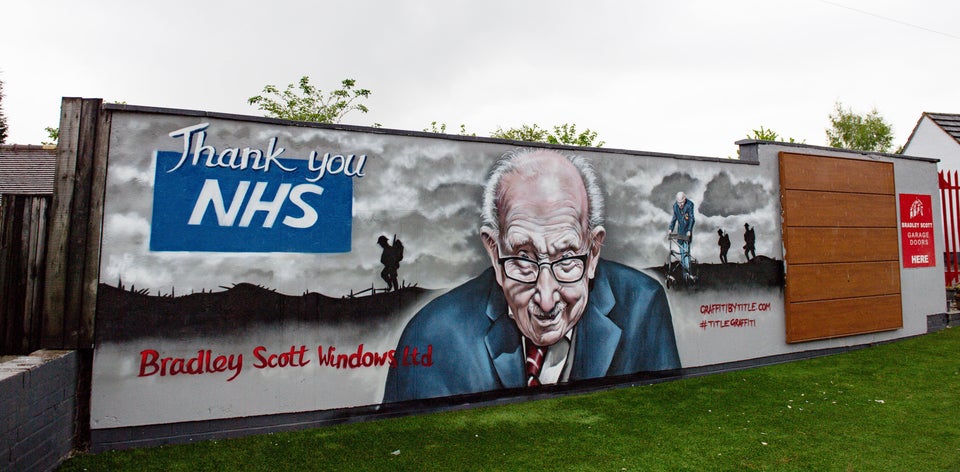 Jacob King - PA Images via Getty Images
Lapofatai (Milan, Italy)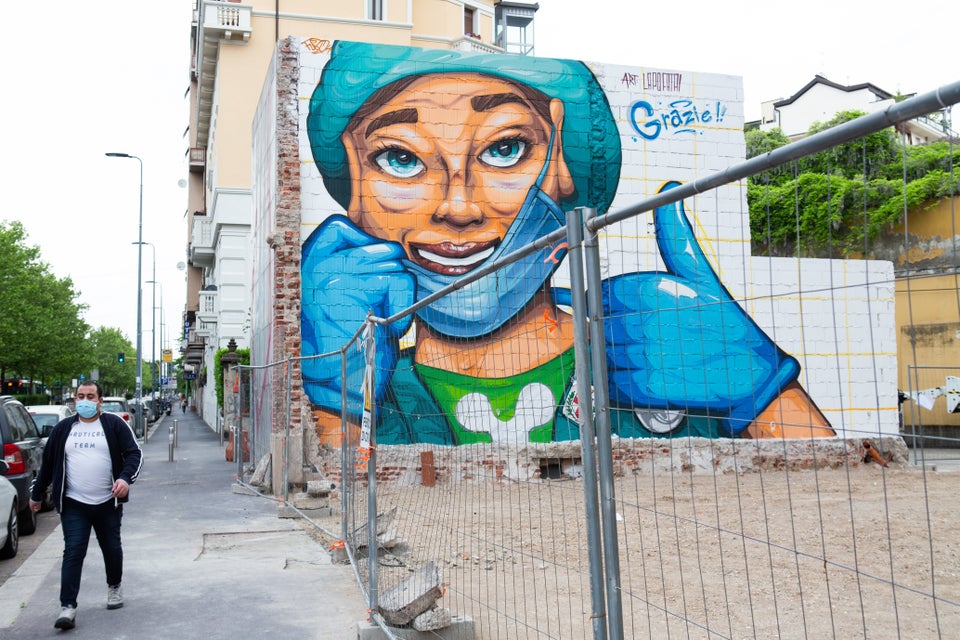 Roberto Finizio via Getty Images
(Tripoli, Lebanon)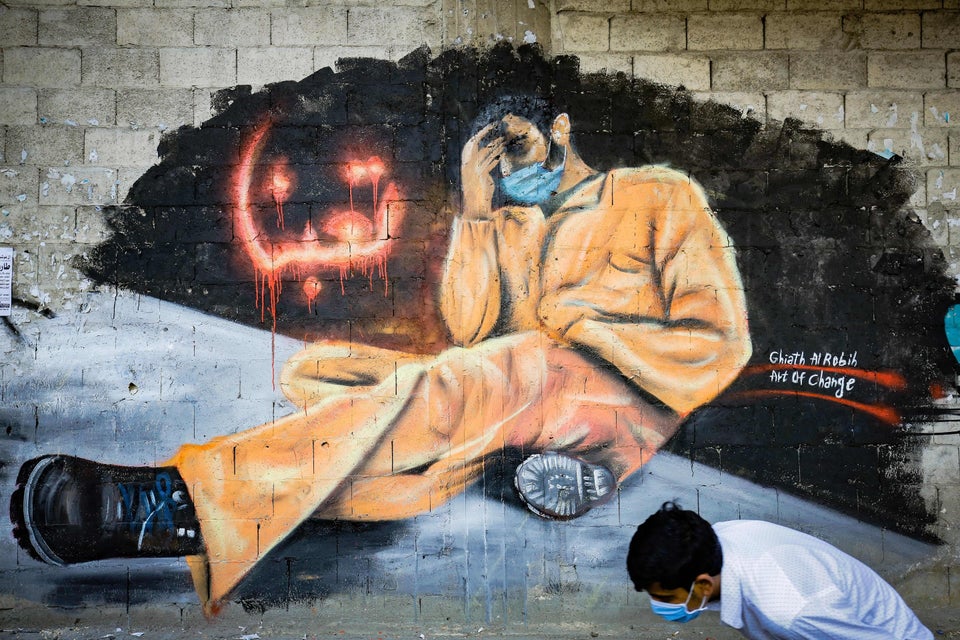 IBRAHIM CHALHOUB via Getty Images
Emmalene Blake (Dublin, Ireland)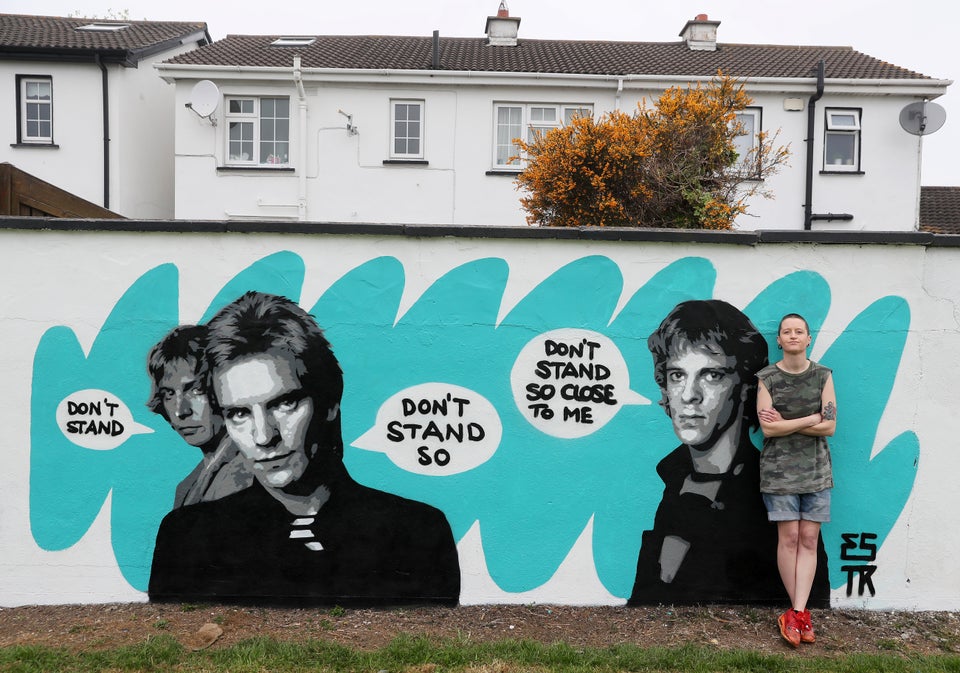 Brian Lawless - PA Images via Getty Images
(London, England)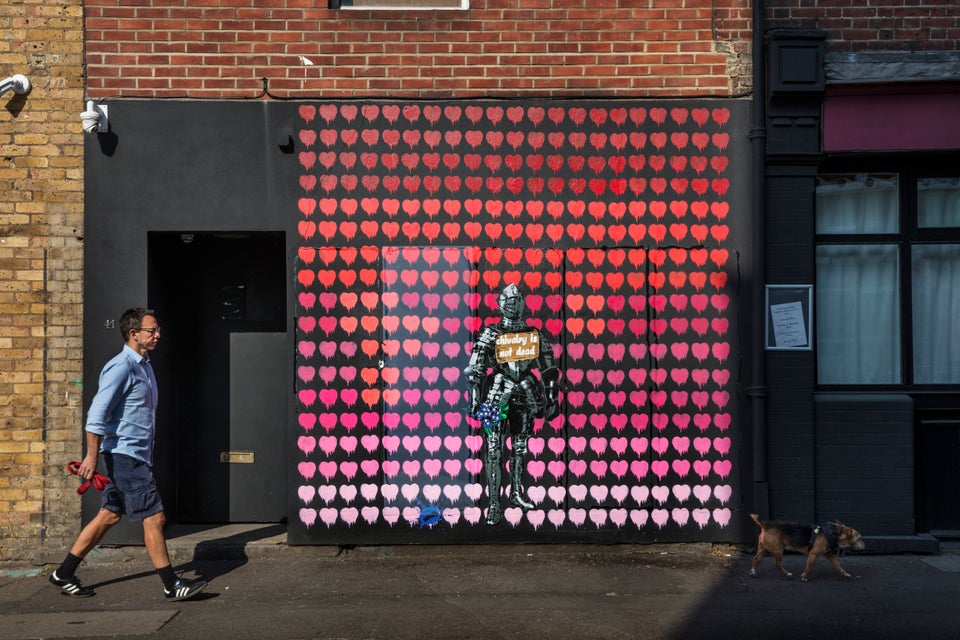 Barry Lewis via Getty Images
Box Not Box & To The Point Photos (Vancouver)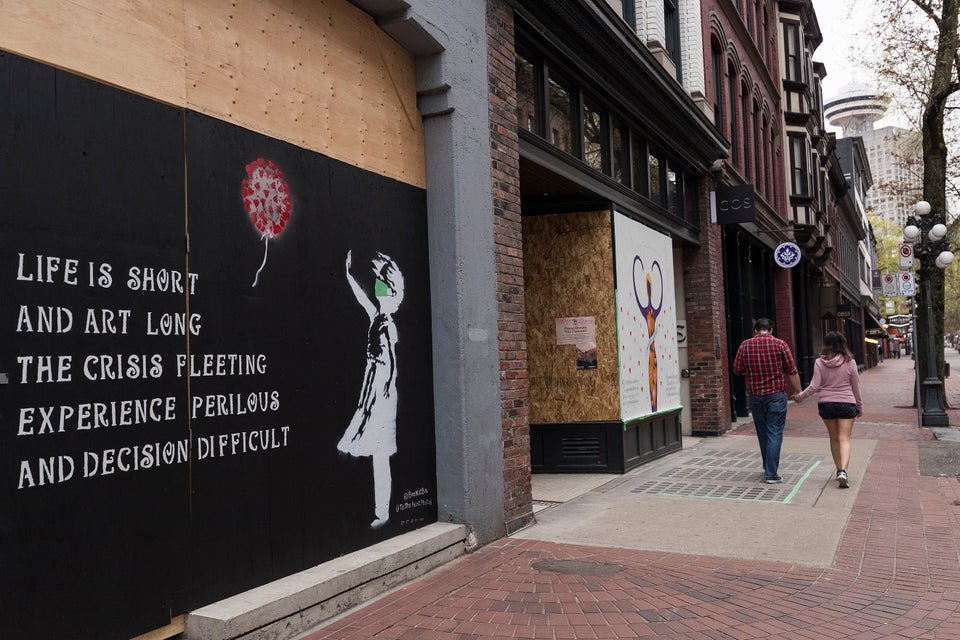 Andrew Chin via Getty Images
(New Orelans)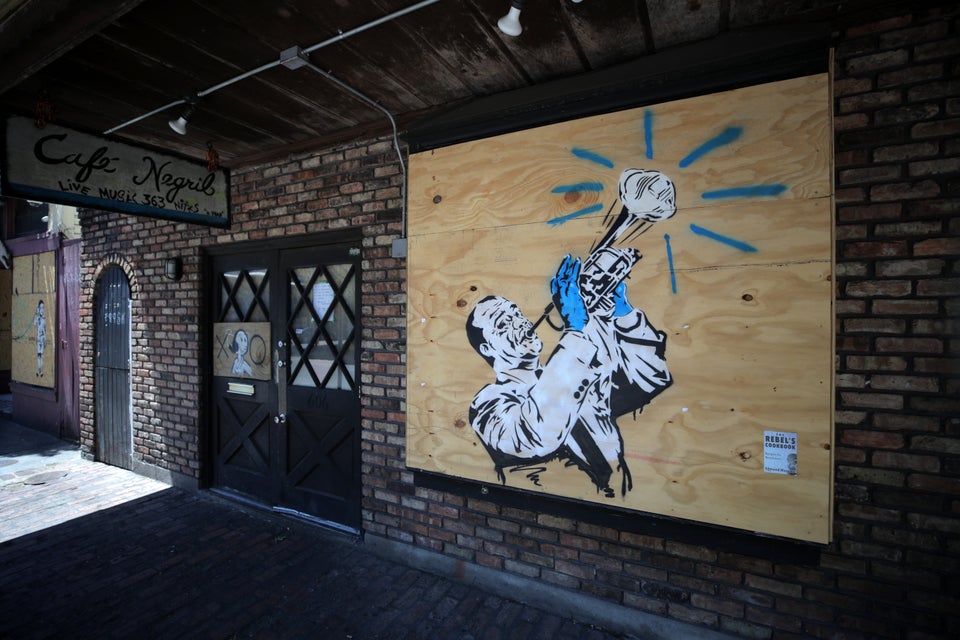 Chris Graythen via Getty Images
(Dublin, Ireland)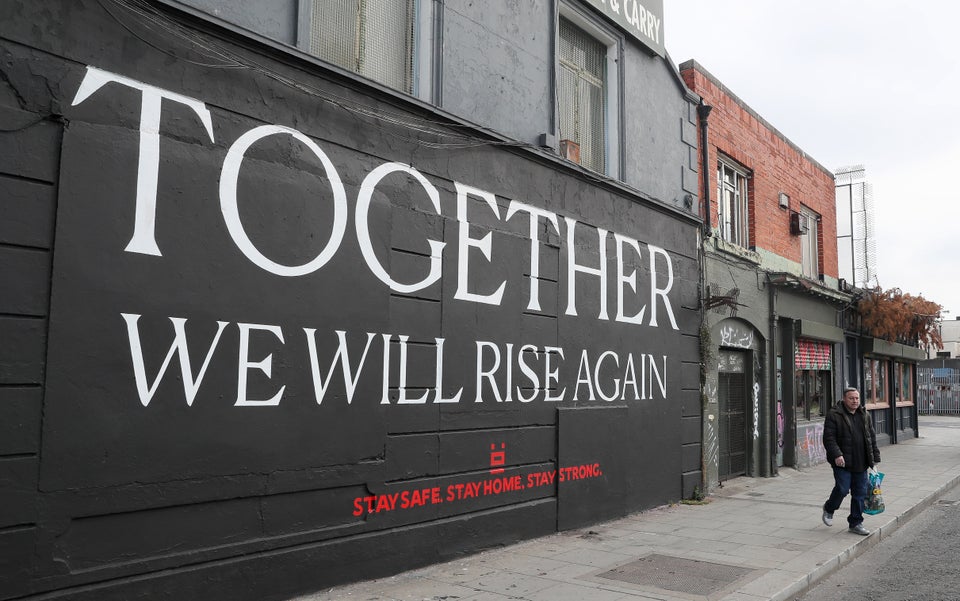 Brian Lawless - PA Images via Getty Images
(Melbourne, Australia)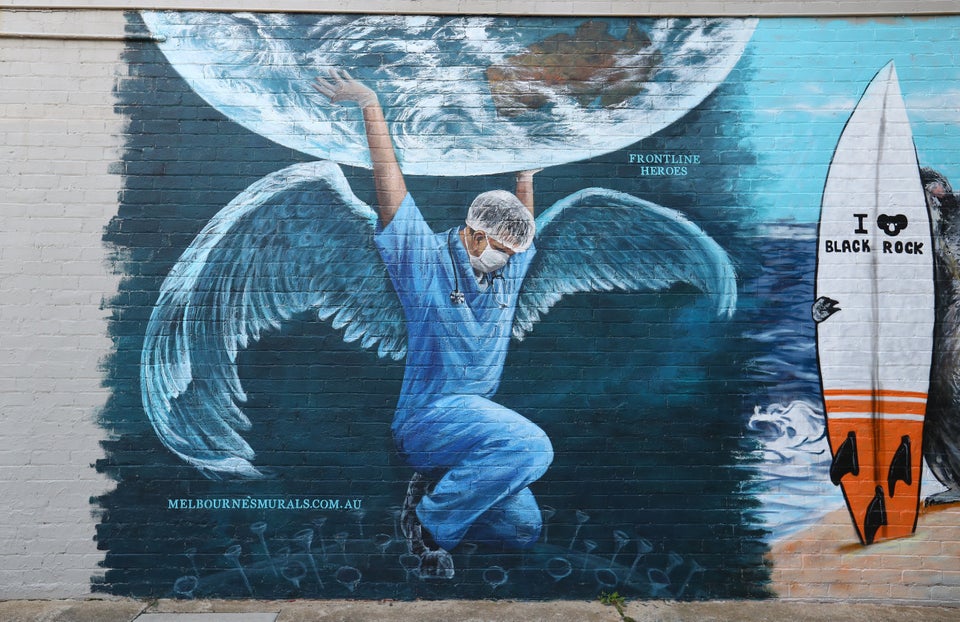 Robert Cianflone via Getty Images
(London, England)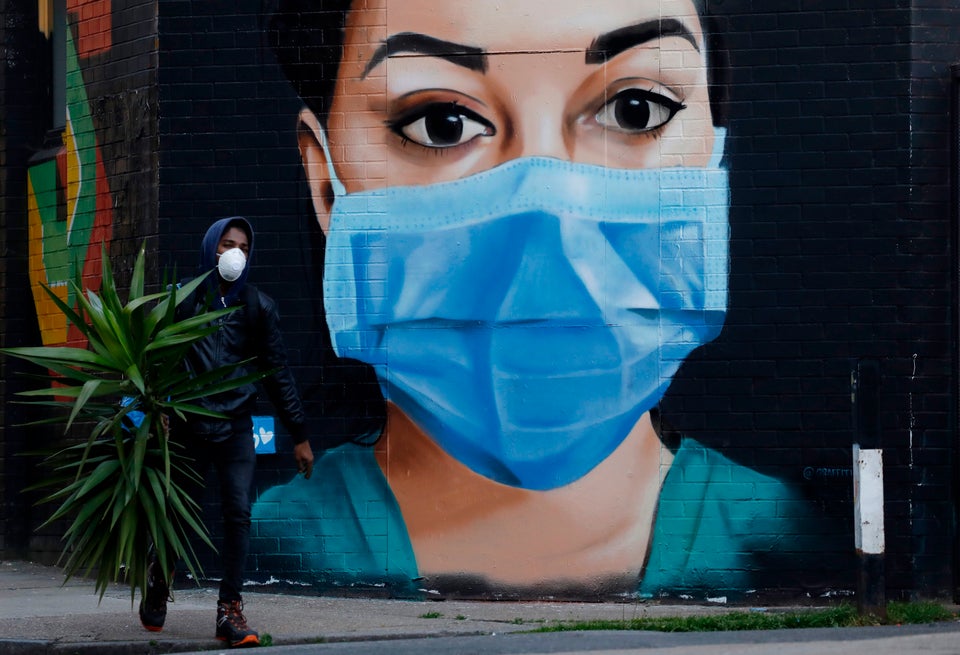 TOLGA AKMEN via Getty Images
Amanda Newman (Melbourne, Australia)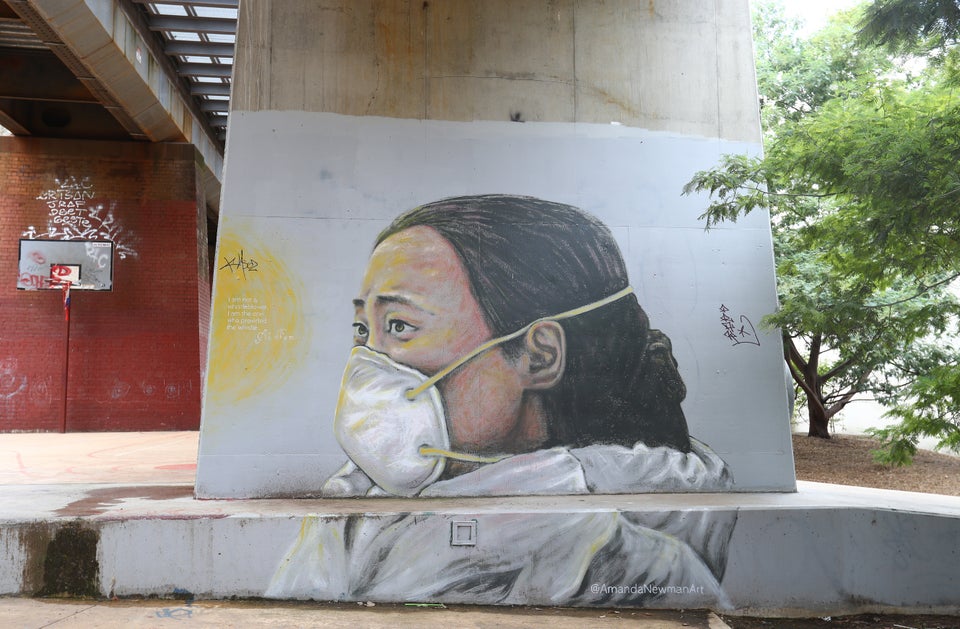 Robert Cianflone via Getty Images
Casper Cruse (The Hague, Netherlands)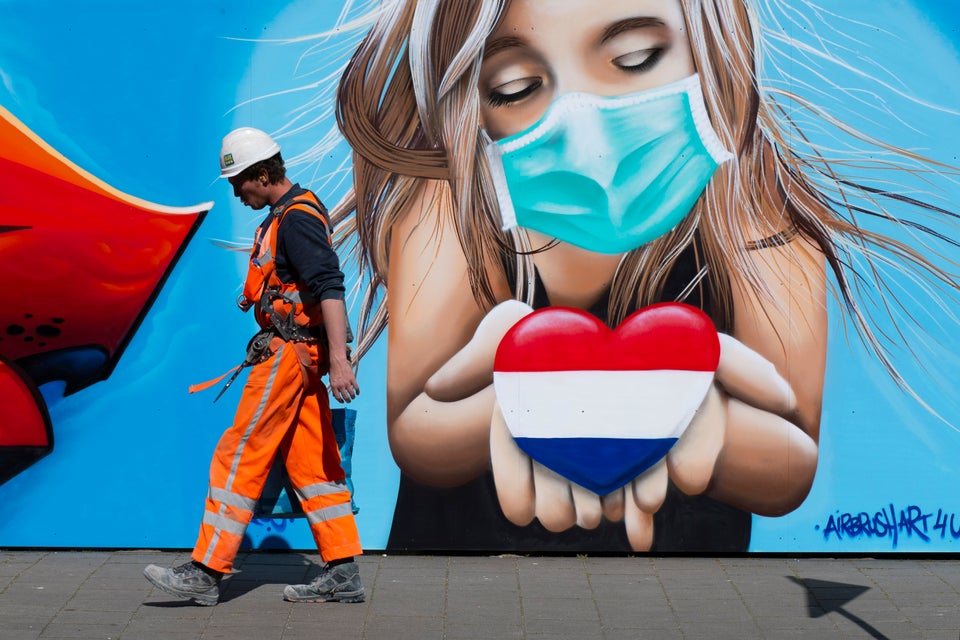 Tricia Saviano (East Dundee, Illinois)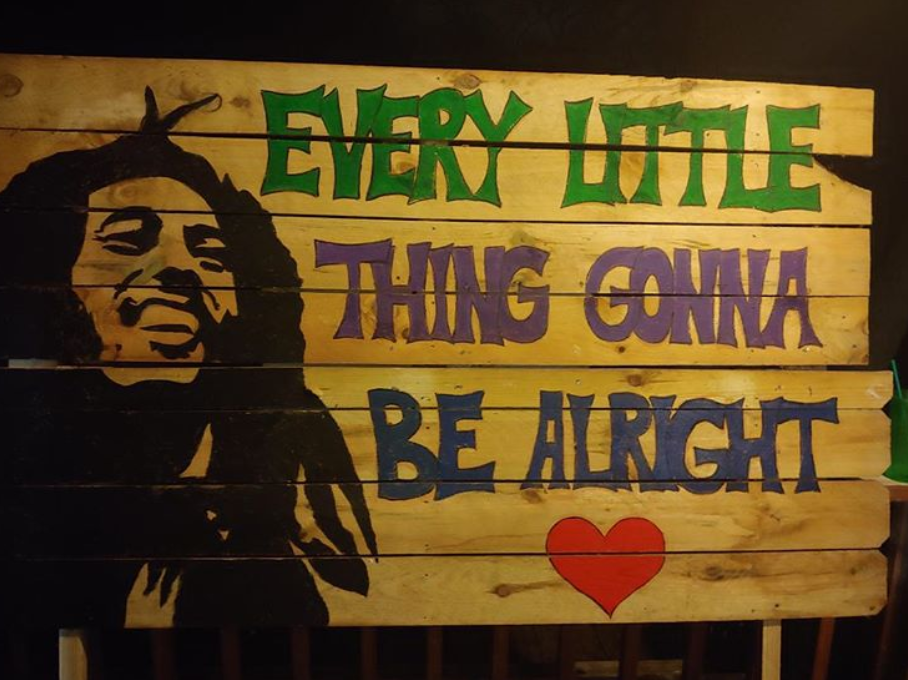 (Austin, Texas)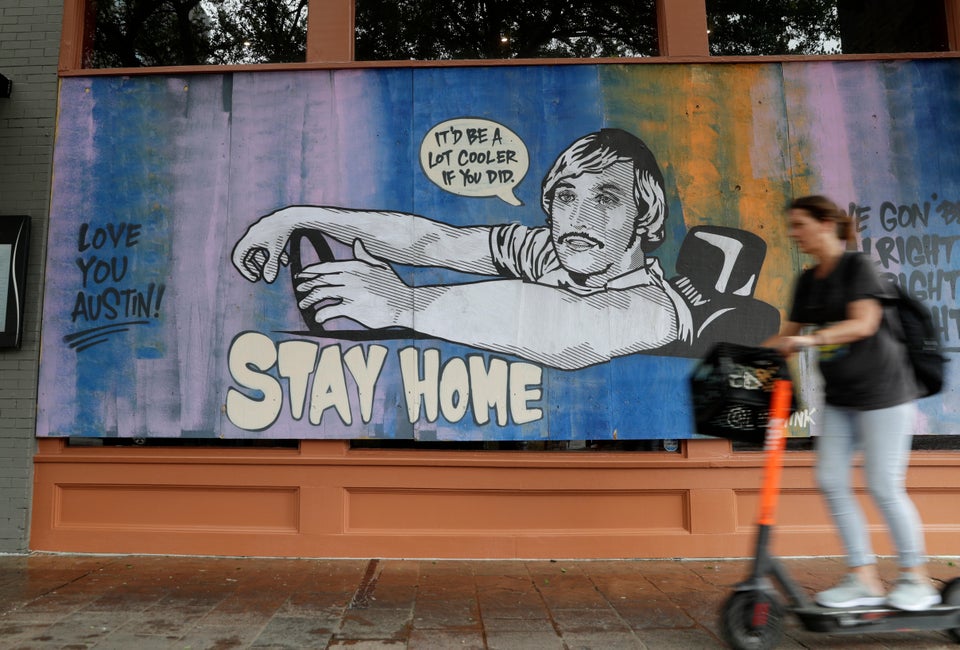 (Jakarta, Indonesia)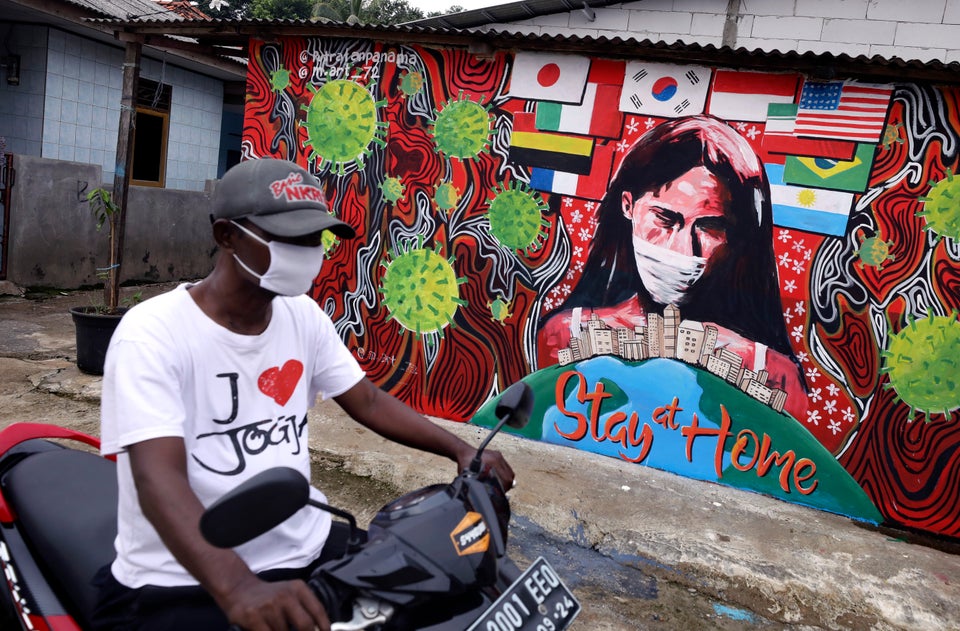 (Bogota, Colombia)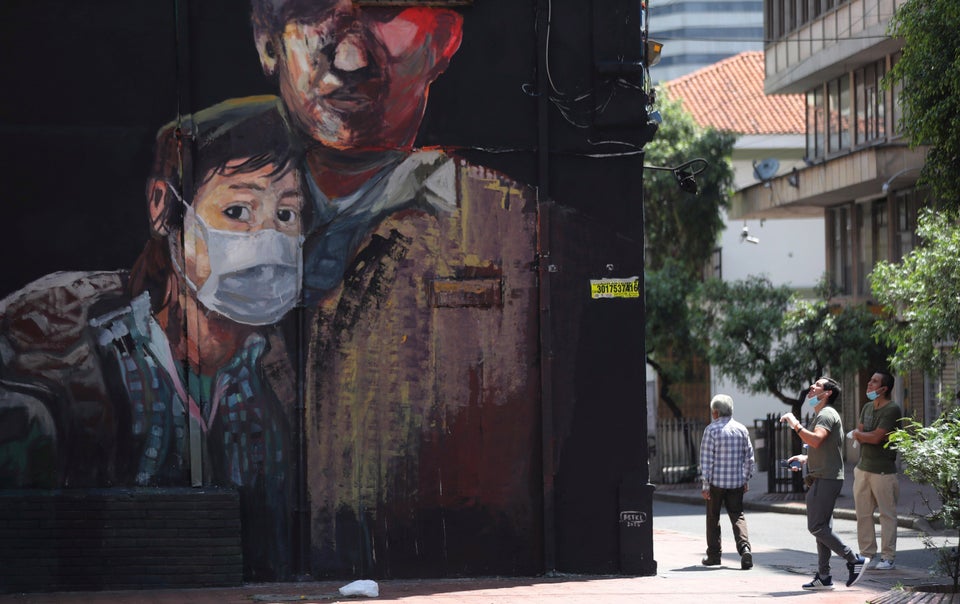 Unify Artist (London, England)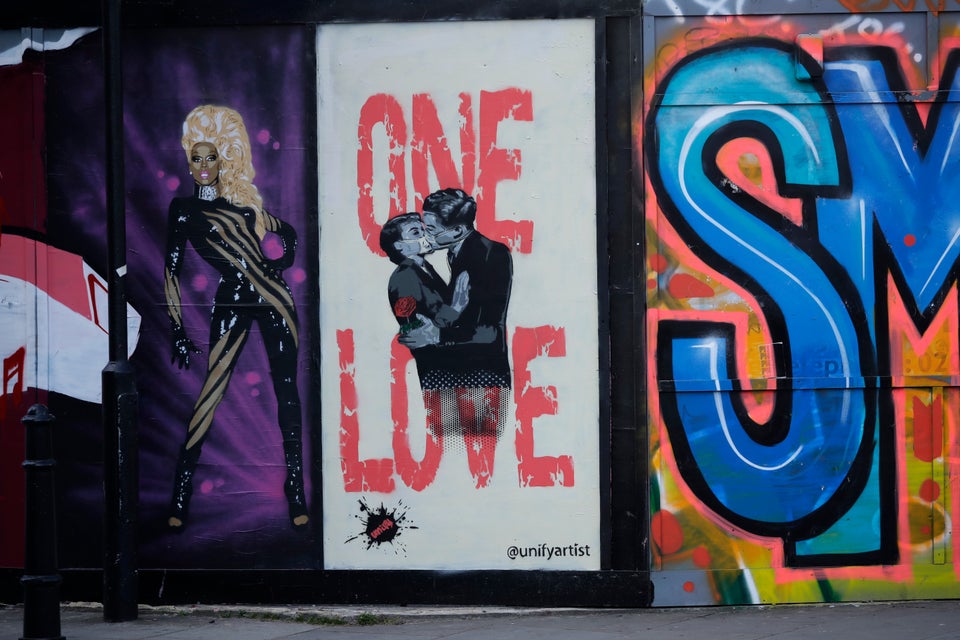 (Dallas)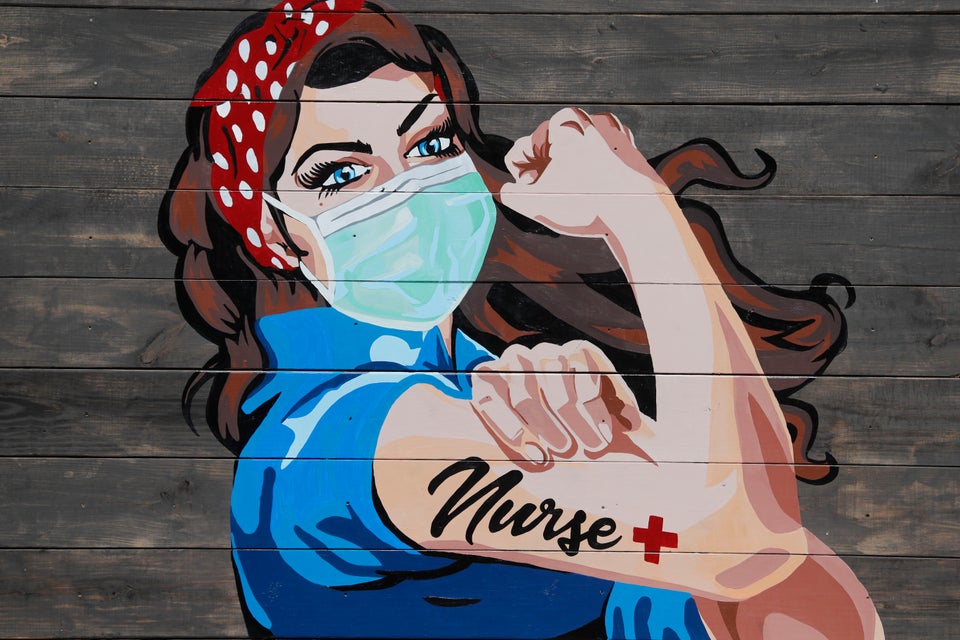 Ben One (Bristol, England)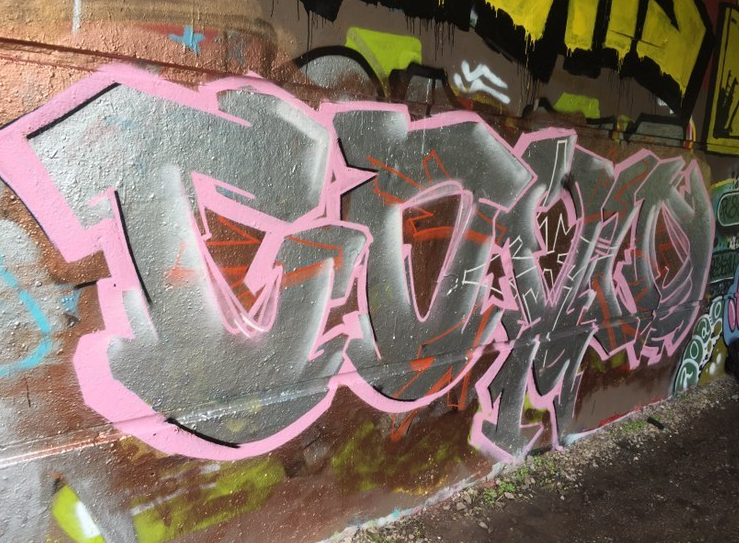 Tricia Saviano (East Dundee, Illinois)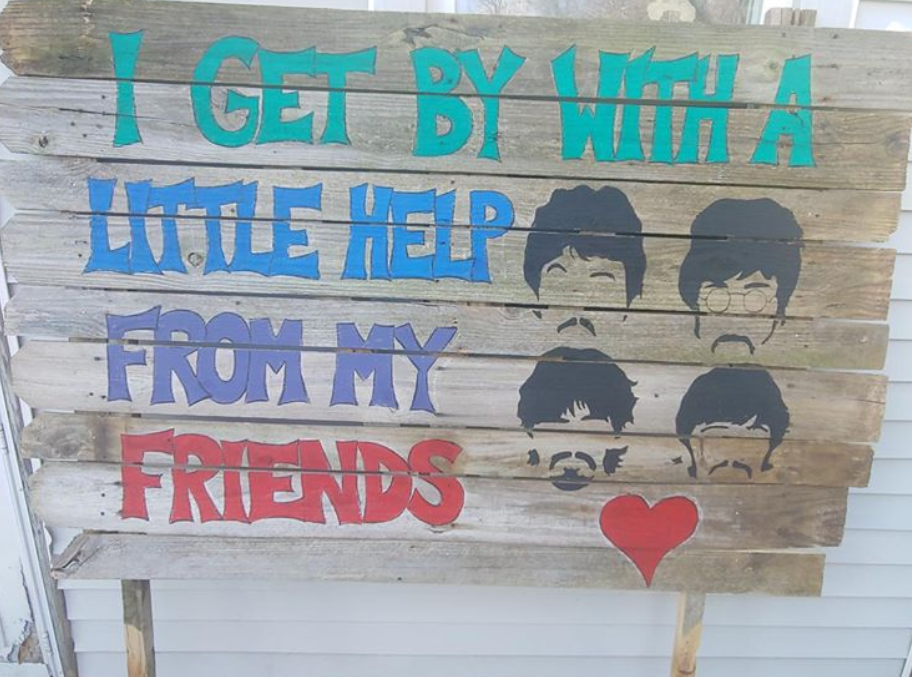 (Denver)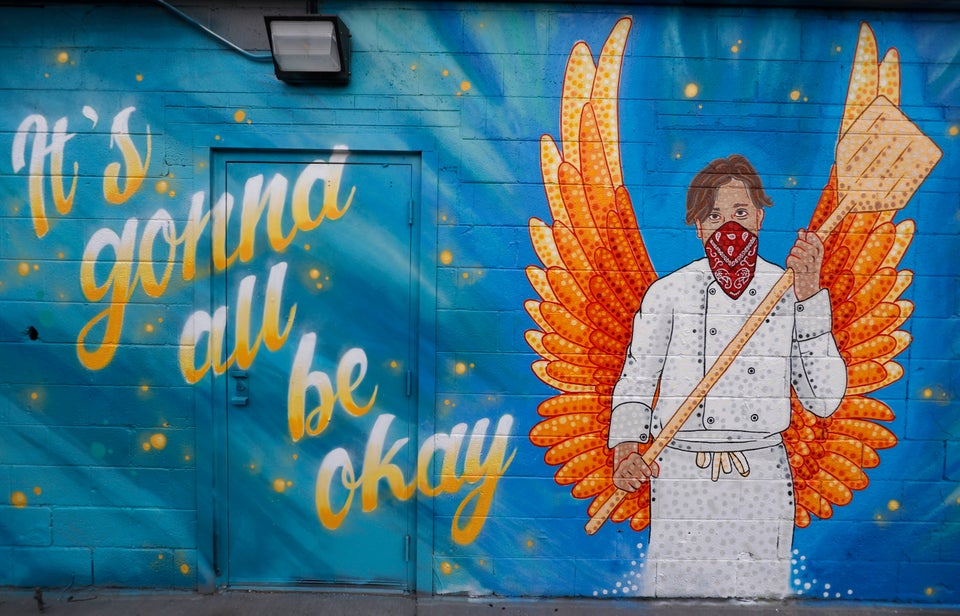 Mark Titchner (London, England)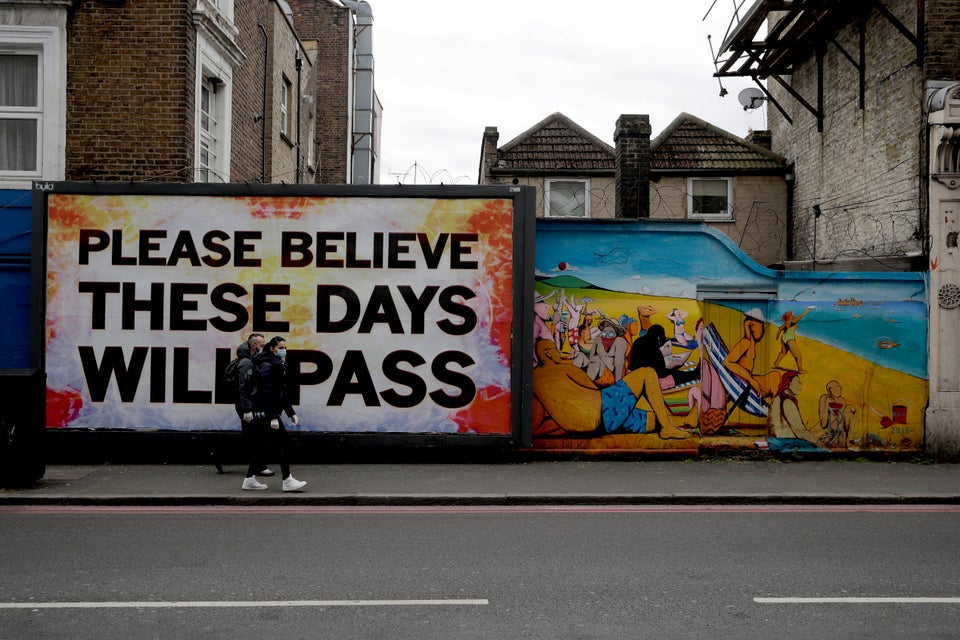 Desiree Decker (Riverside, California)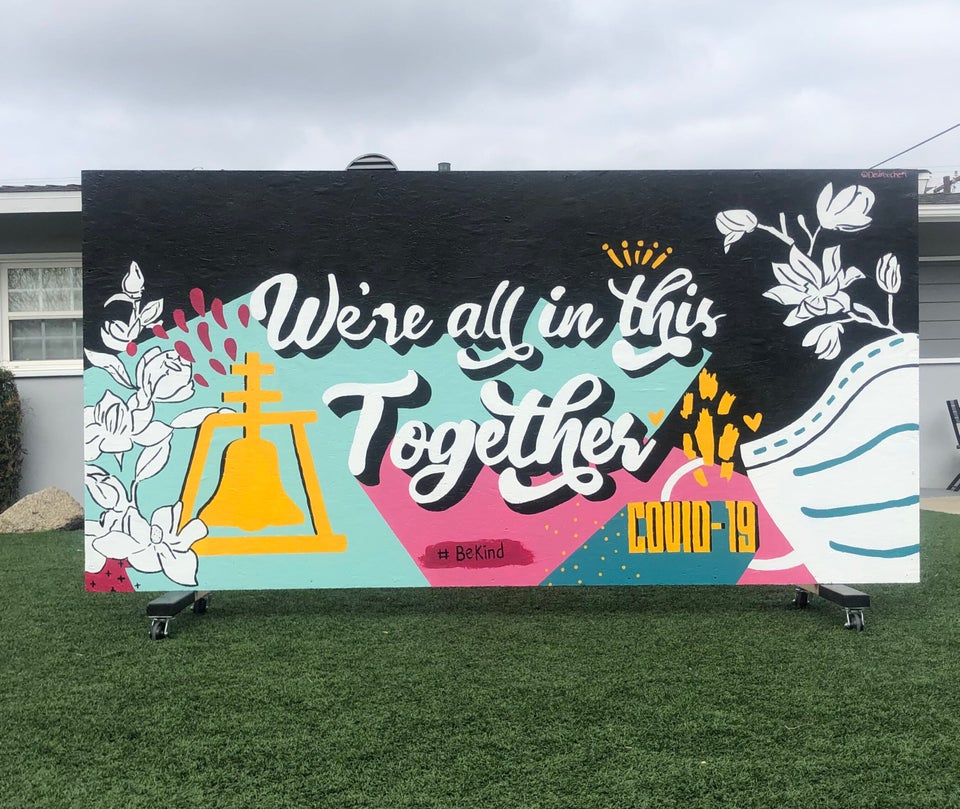 Claudia La Bianca (Miami)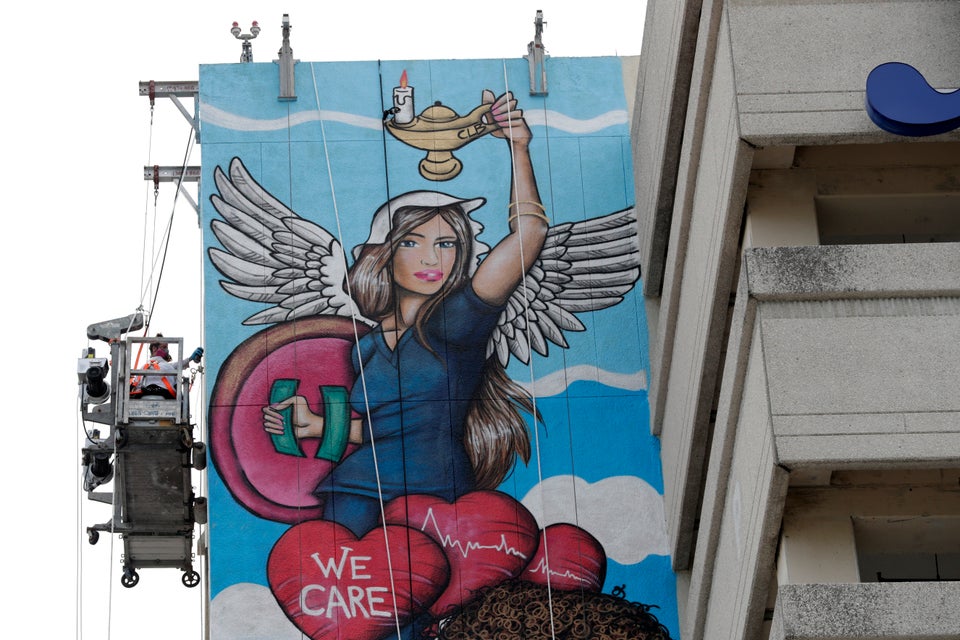 Juliana LaChance (Ottawa, Canada)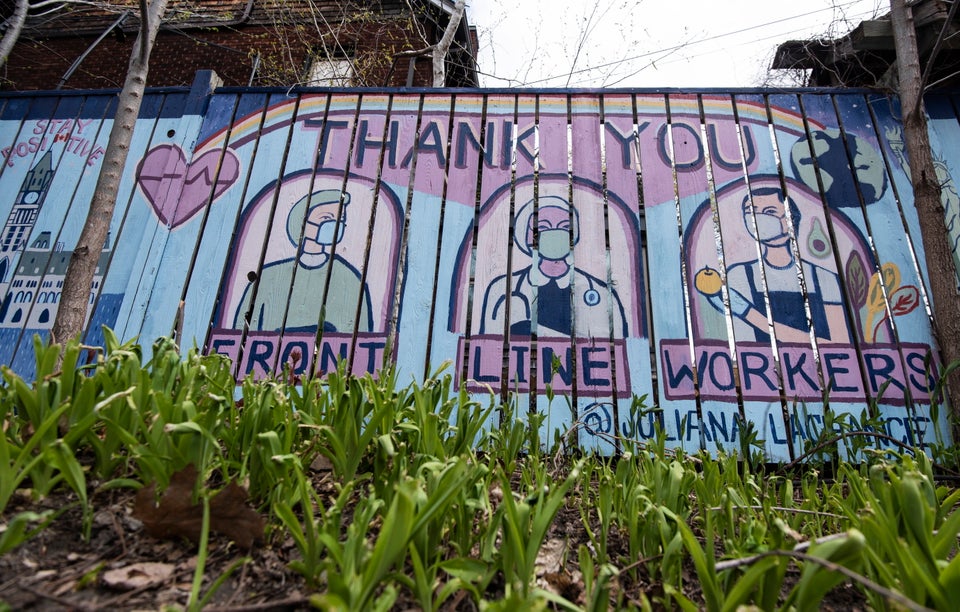 (Austin, Texas)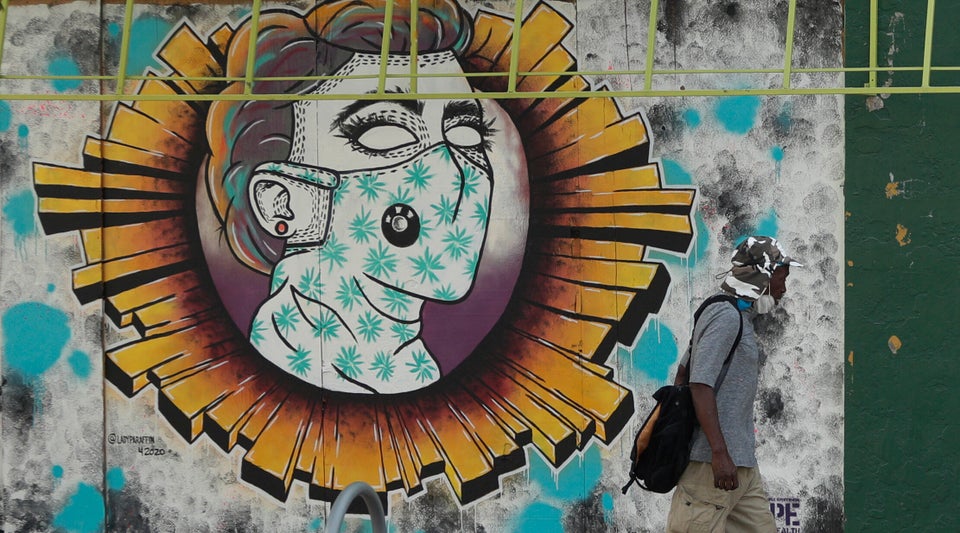 (Austin, Texas)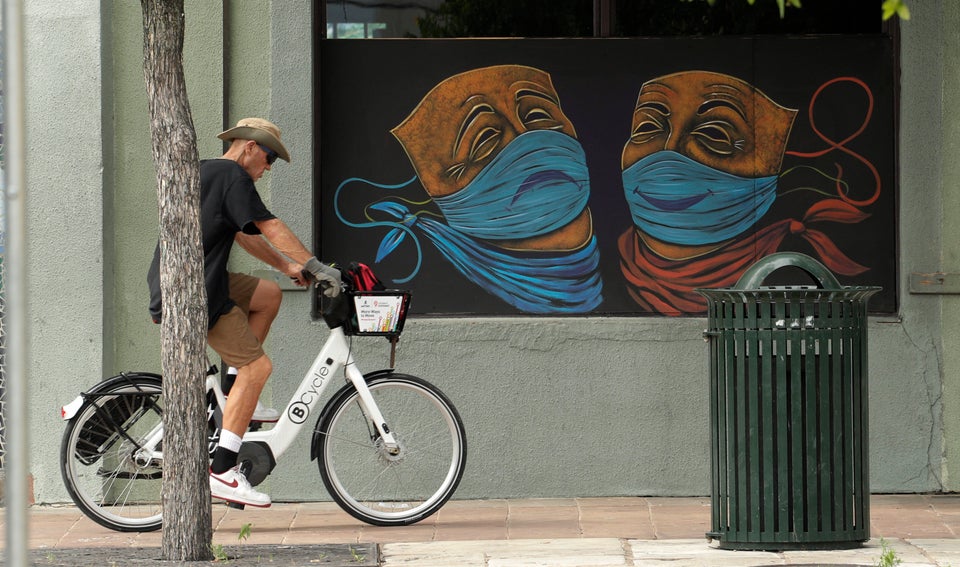 (Torrance, California)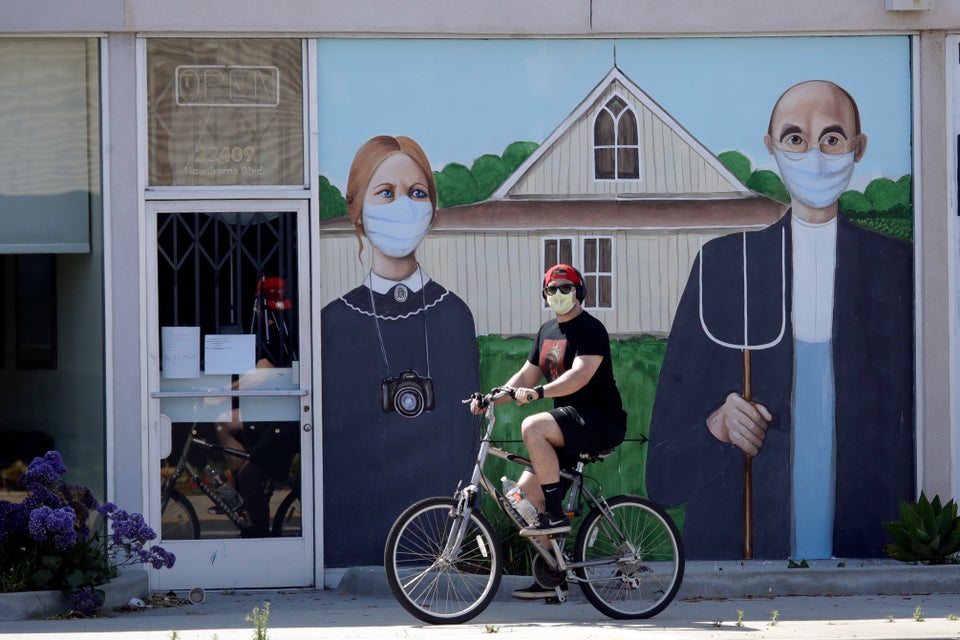 Robert Gentile (Phoenix, Arizona)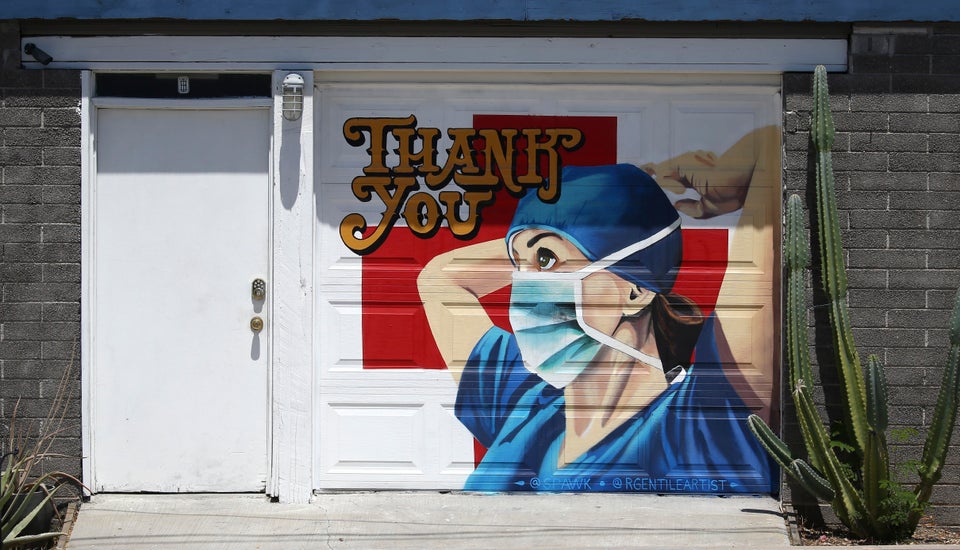 (Arlington, Virginia)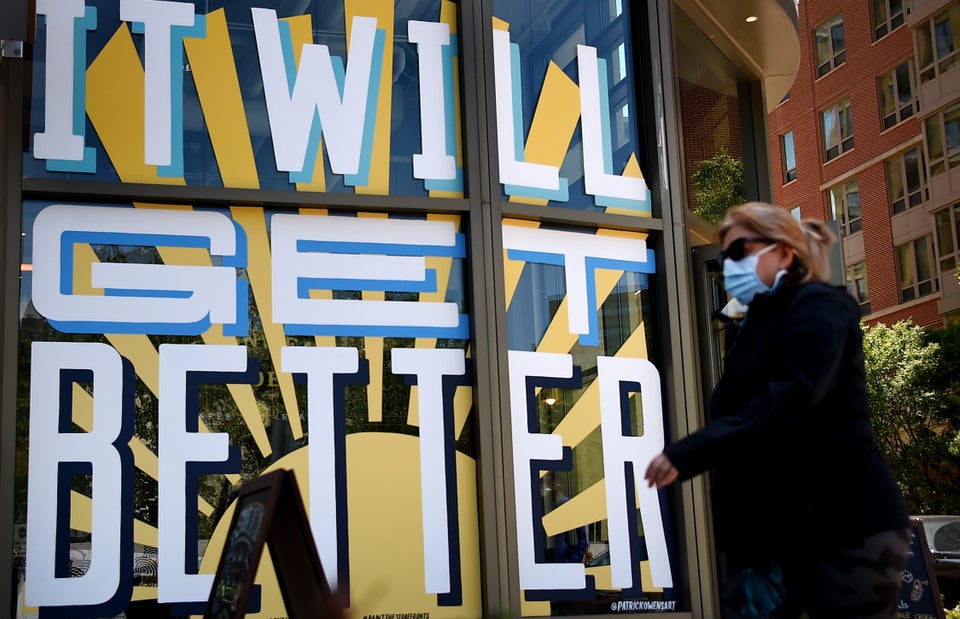 OLIVIER DOULIERY via Getty Images
Art Flase (Naples, Italy)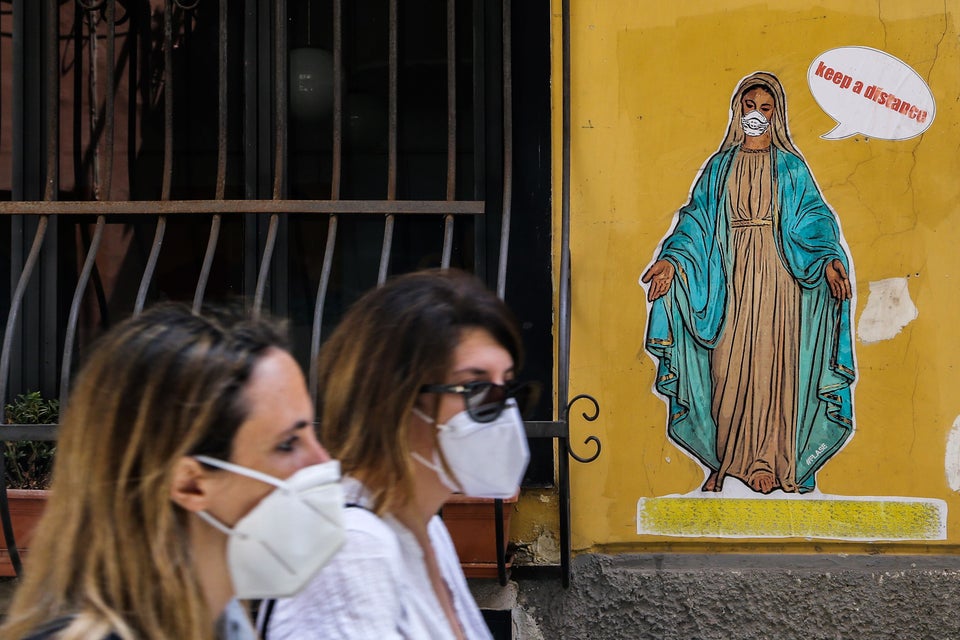 CARLO HERMANN via Getty Images
(Perth, Scotland)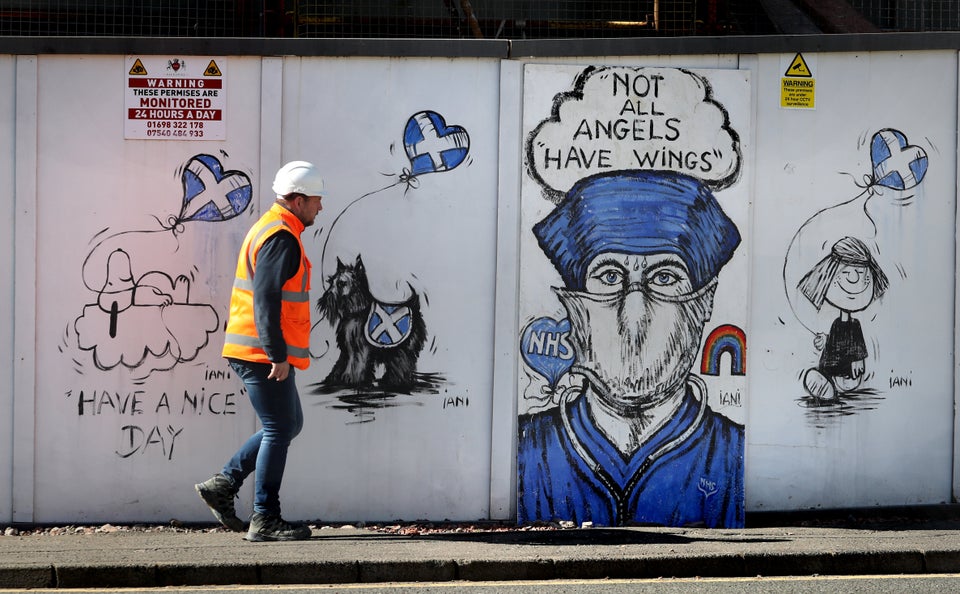 Andrew Milligan - PA Images via Getty Images
(Krasnogorsk, Russia)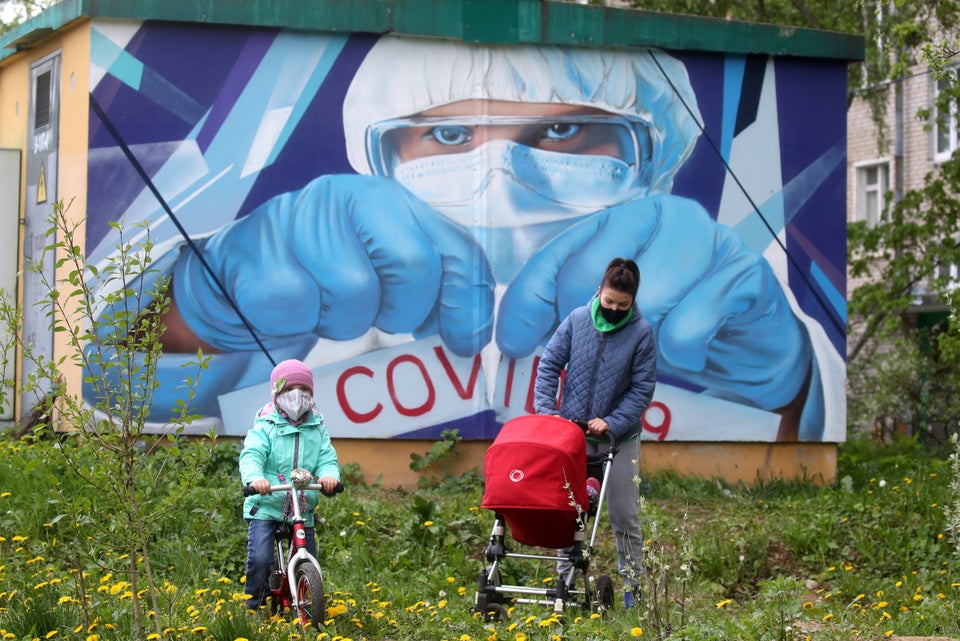 Vyacheslav Prokofyev via Getty Images
(Mexico City)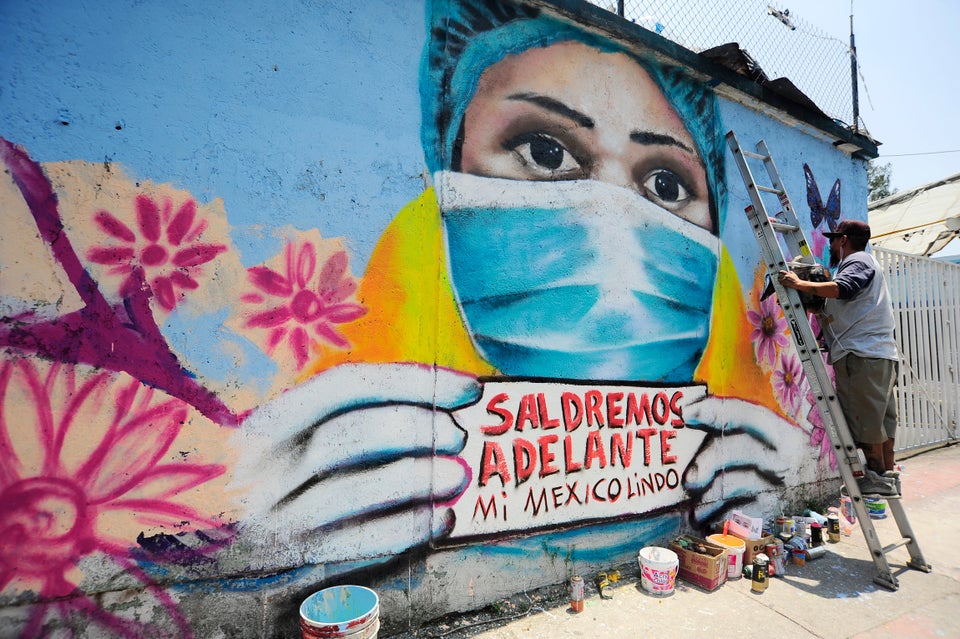 Barcroft Media via Getty Images
(New York City)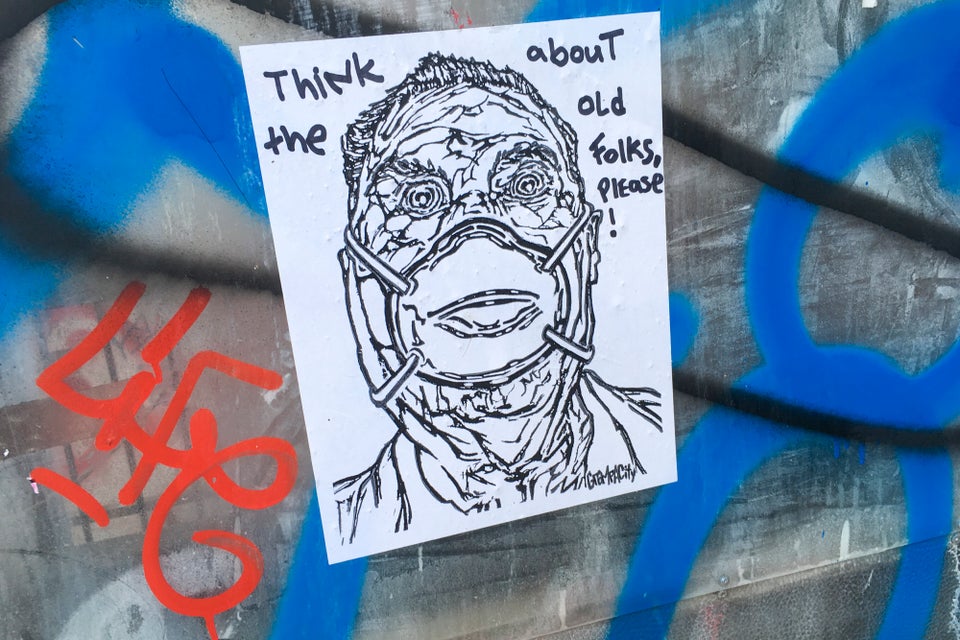 Dozfy (Seattle)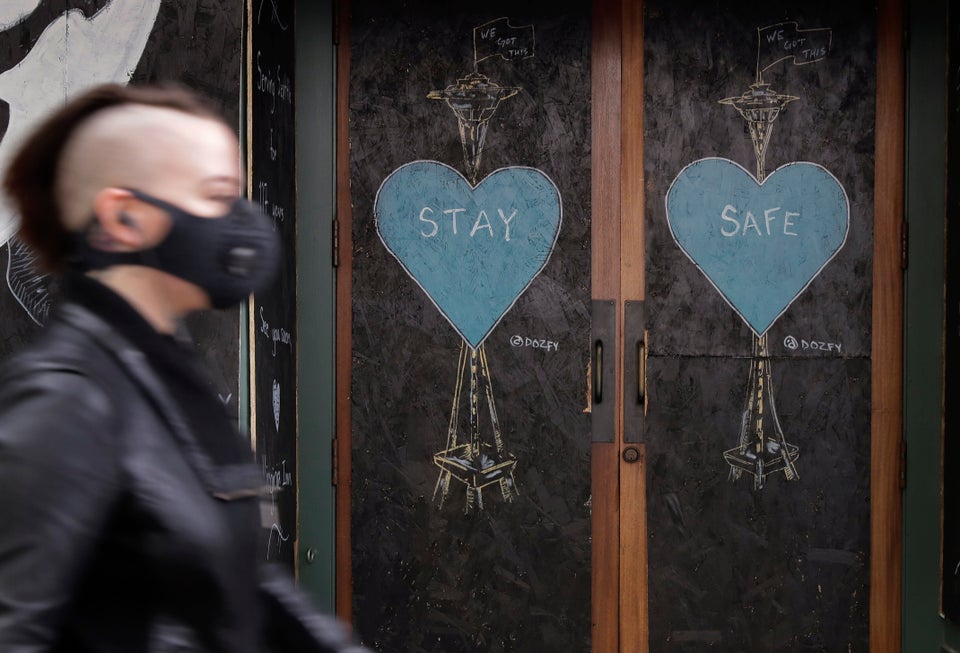 Alexsandro Palombo (Milan, Italy)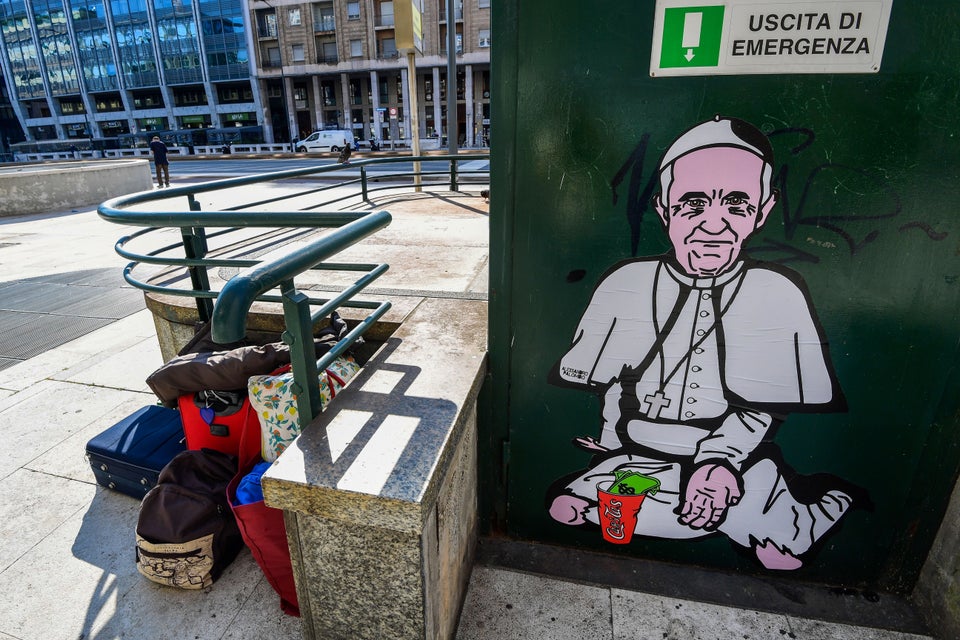 MIGUEL MEDINA via Getty Images
Sara Sandoval Art (Los Angeles)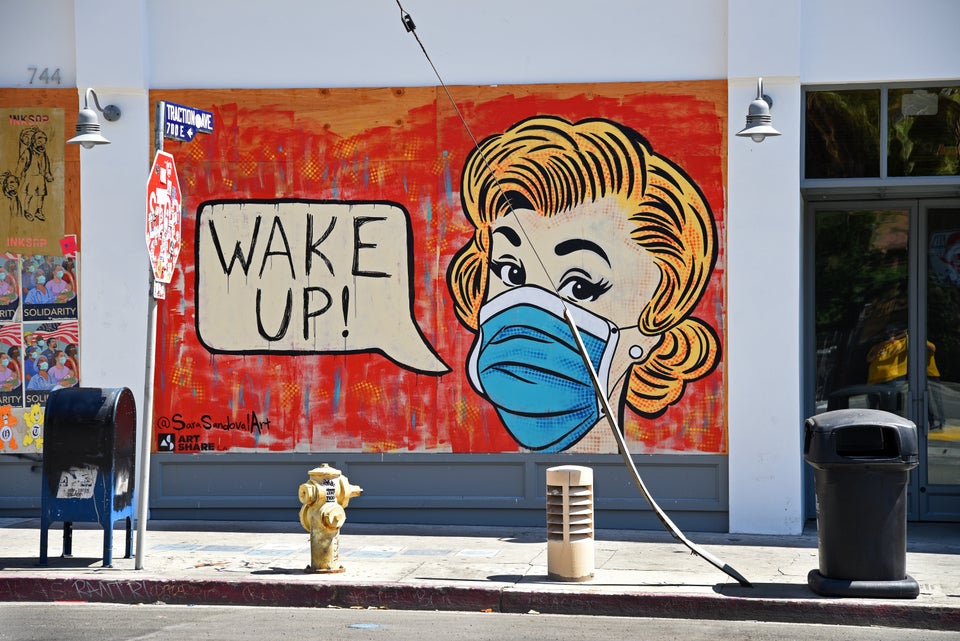 Michael Tullberg via Getty Images
(Novosibirsk, Russia)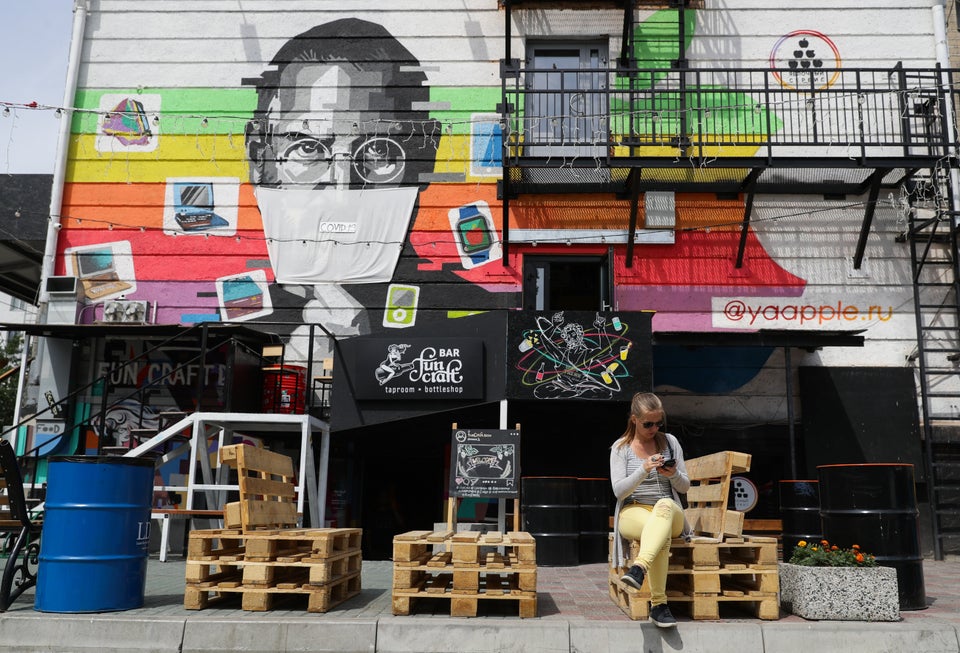 Kirill Kukhmar via Getty Images
Akse (Manchester, England)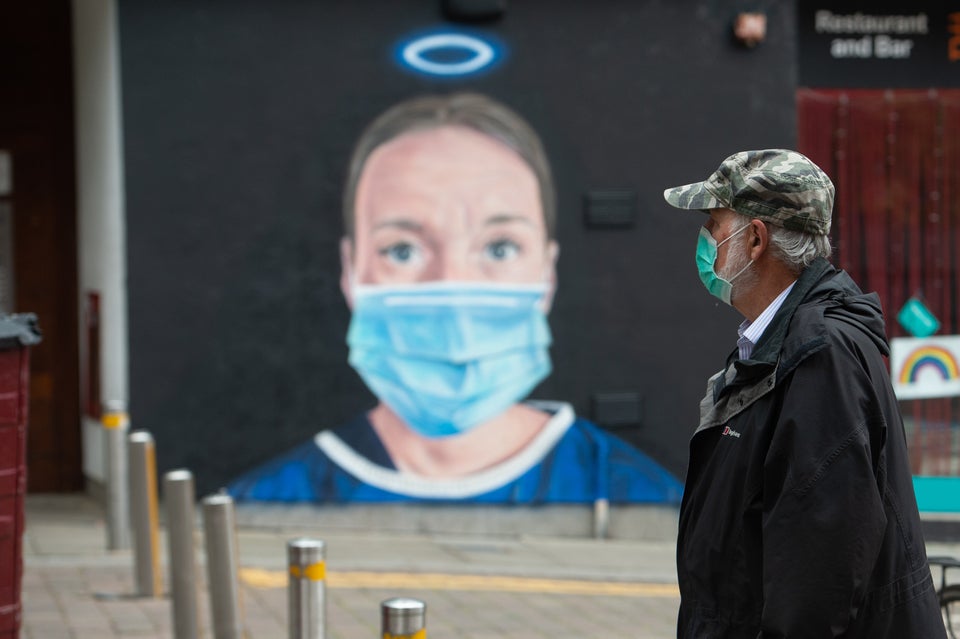 NurPhoto via Getty Images
(Belfast, Northern Ireland)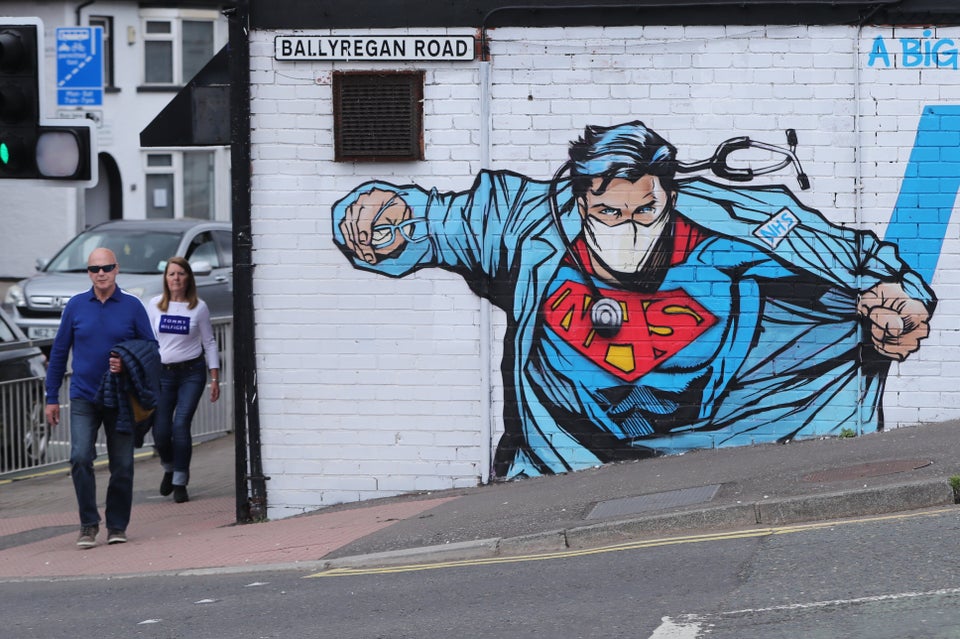 Niall Carson - PA Images via Getty Images
(Paris, France)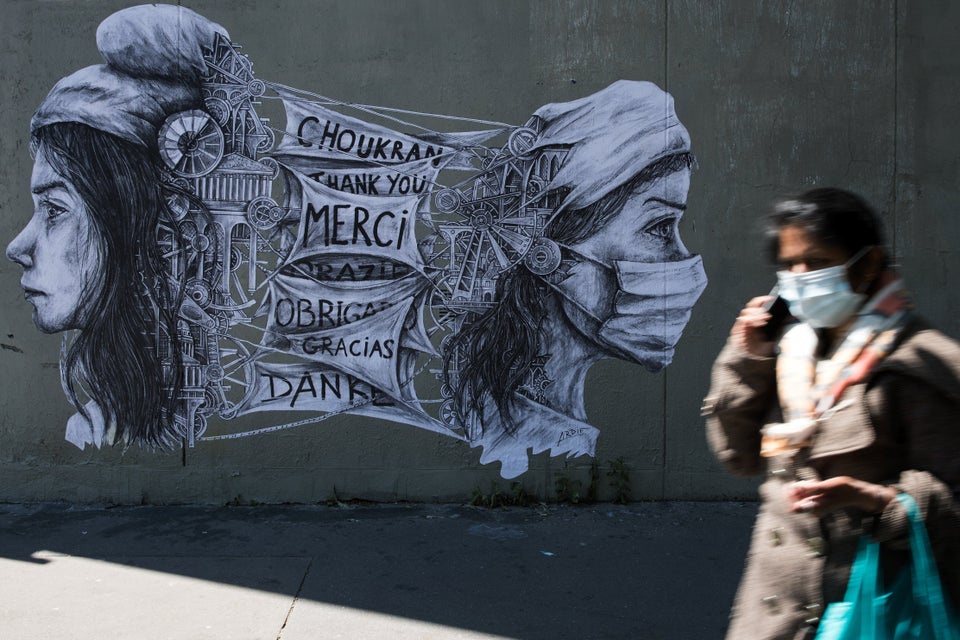 JOEL SAGET via Getty Images
Mue Bon (Bangkok, Thailand)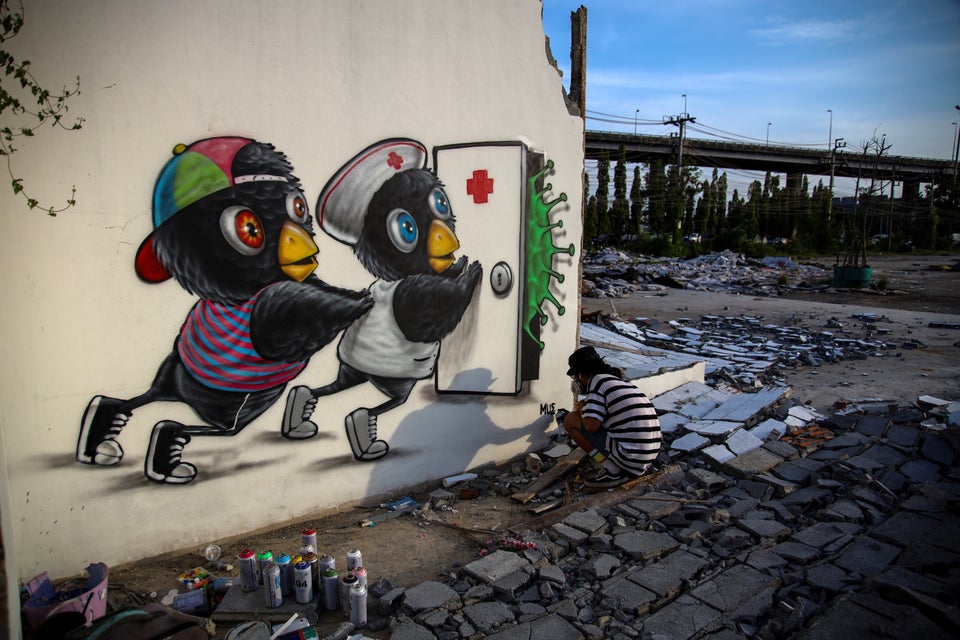 Juarawee Kittisilpa / Reuters
John D'oh (Bristol, England)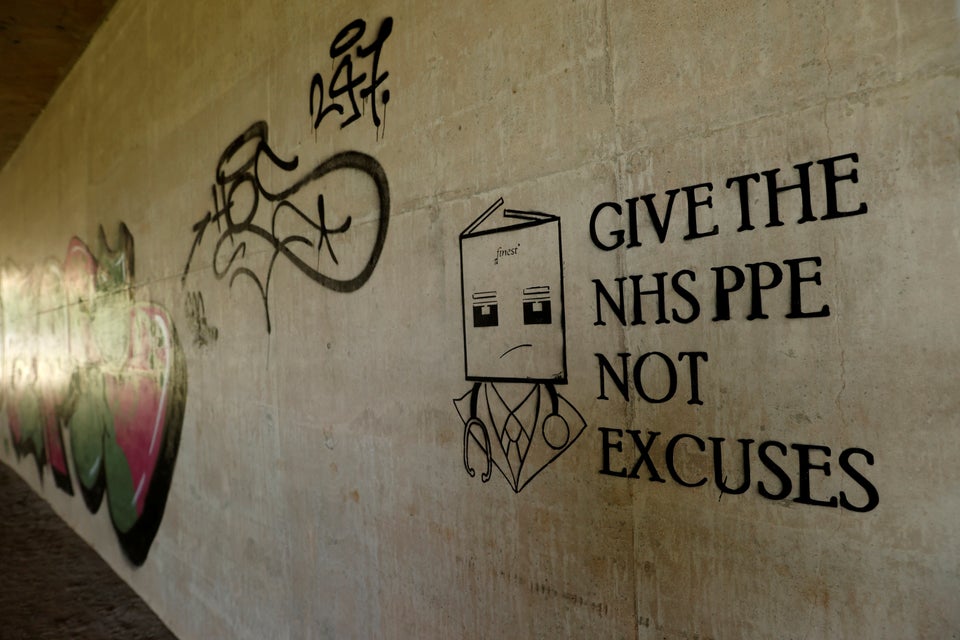 Lionel Stanhope (London, England)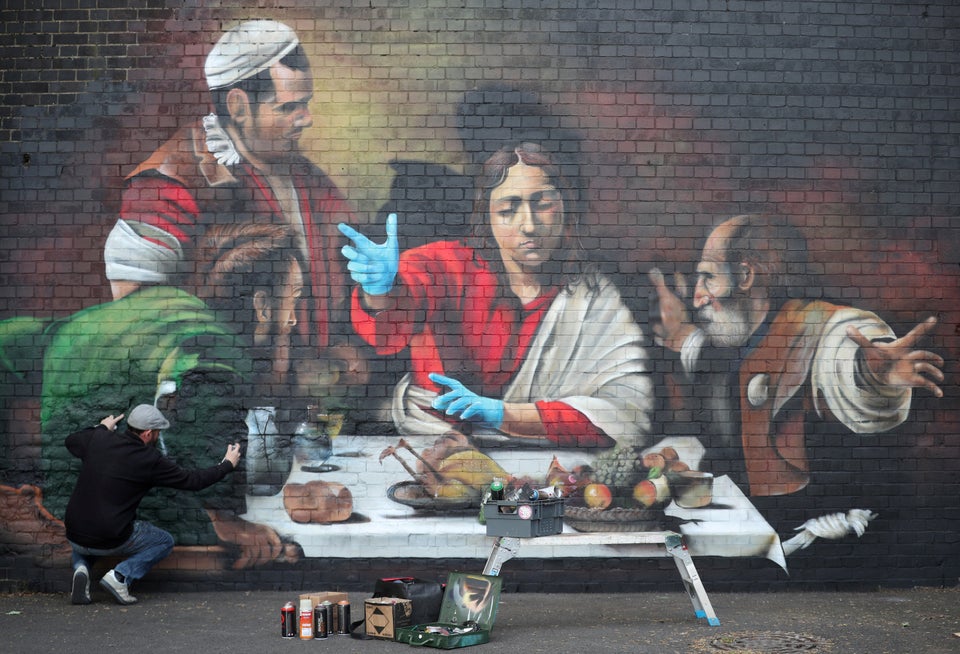 Dave Nash (Royston, England)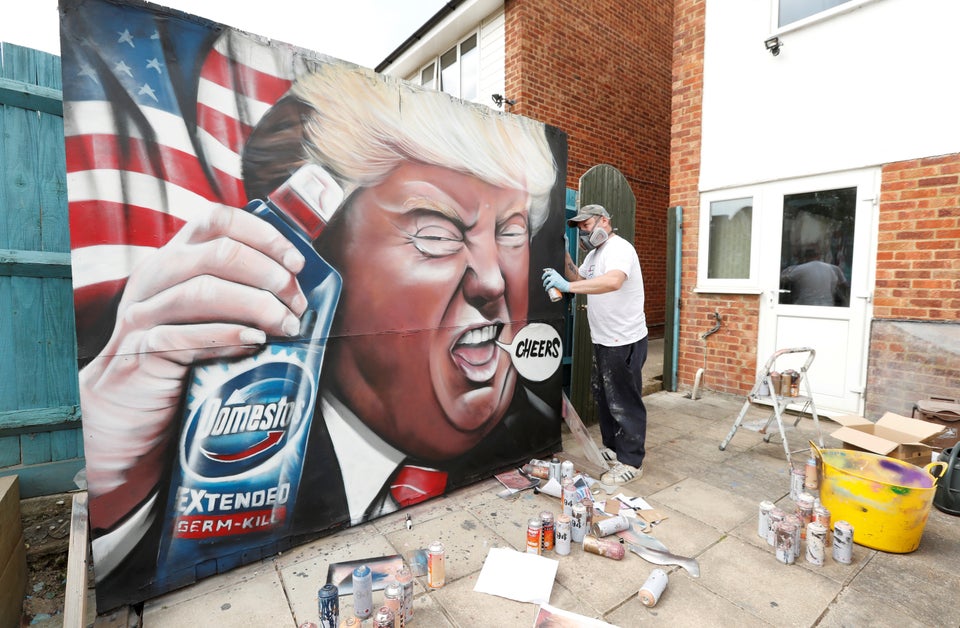 (Redcar, England)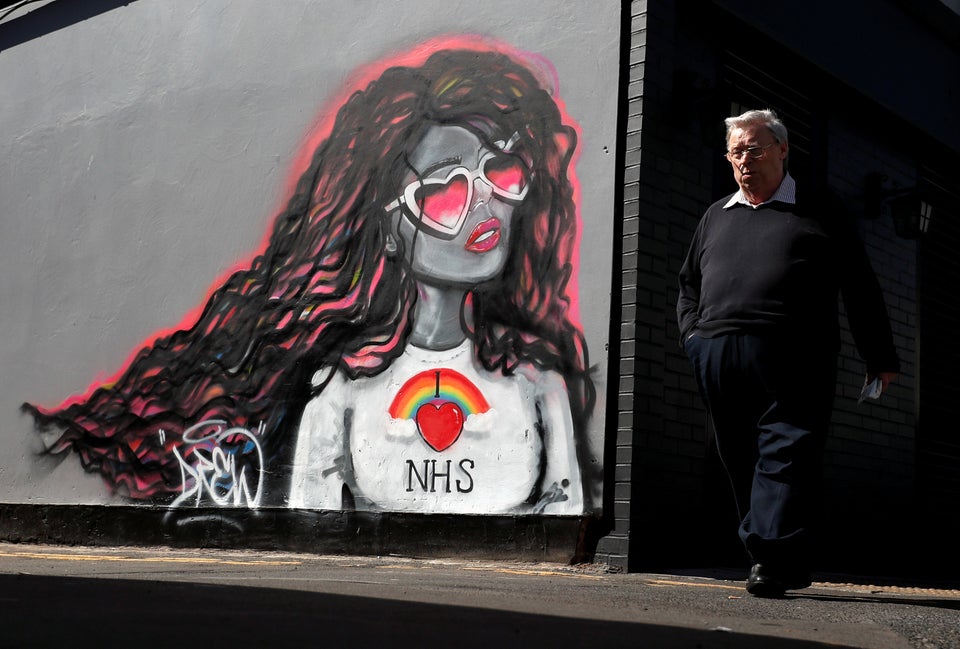 Slimjoe (Mulhouse, France)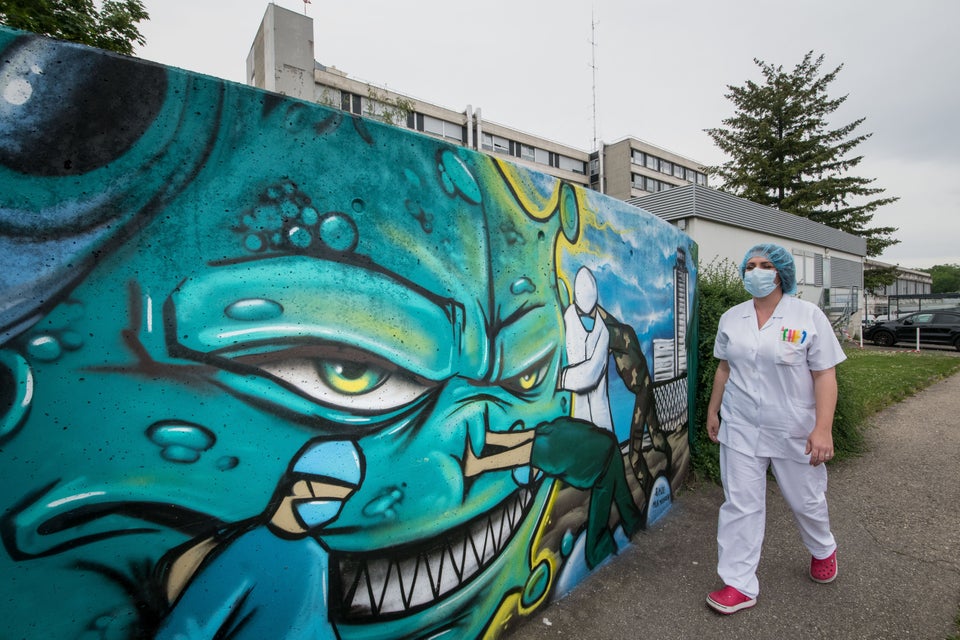 SEBASTIEN BOZON via Getty Images
Lori Escalera (Oceanside, California)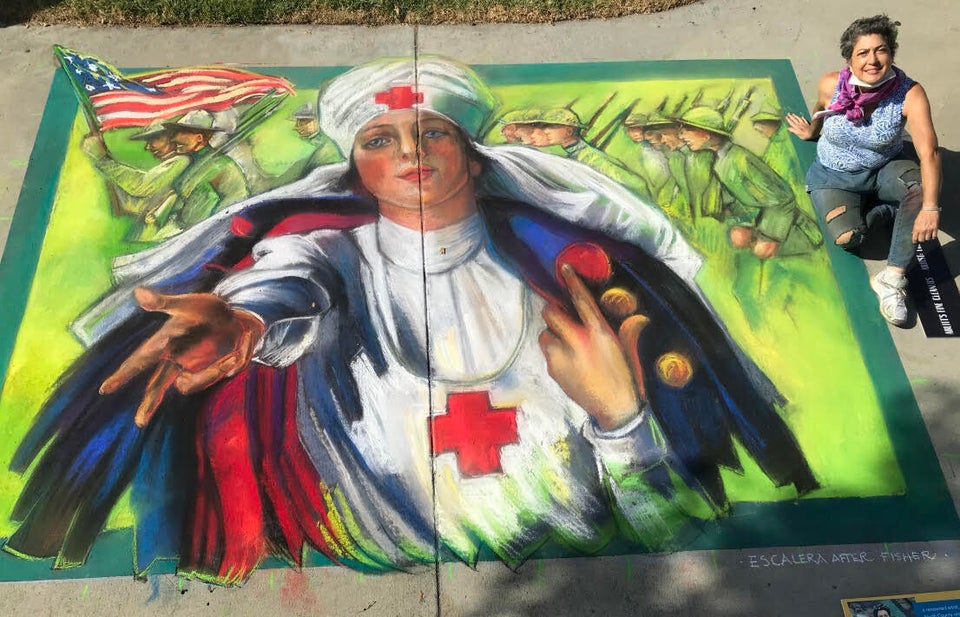 (Belfast, Northern Ireland)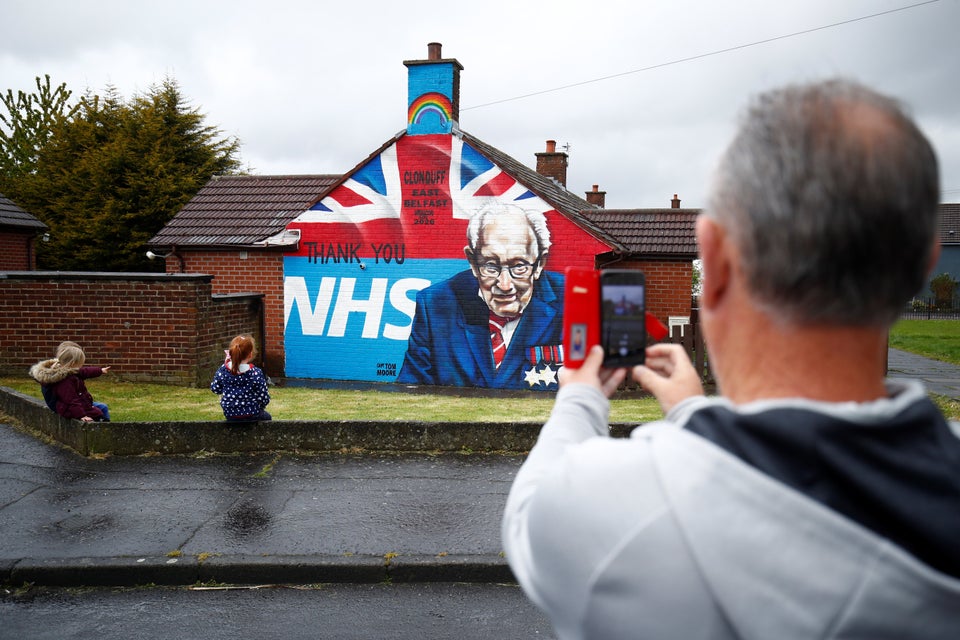 Jason Cairnduff / Reuters
Thomas Llewellyn (Trehadod, Wales)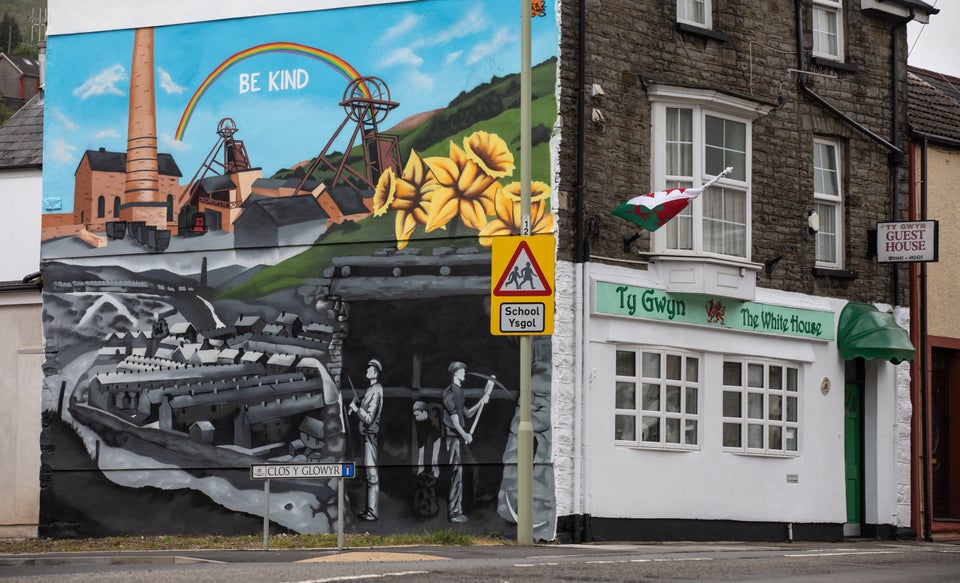 Huw Fairclough via Getty Images
(Mexico City)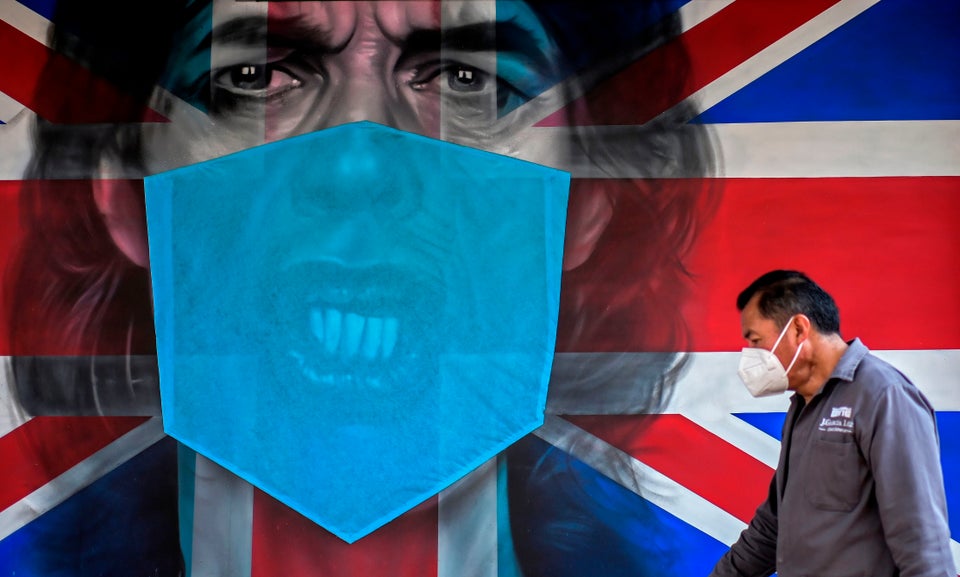 PEDRO PARDO via Getty Images
Angelo Campos (Rio de Janeiro, Brazil)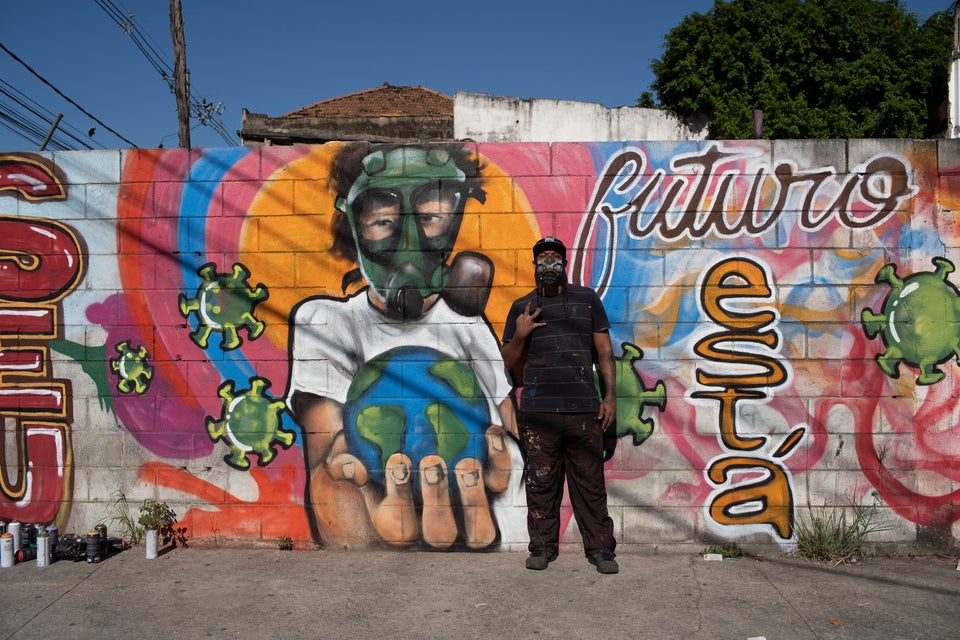 (Zagreb, Croatia)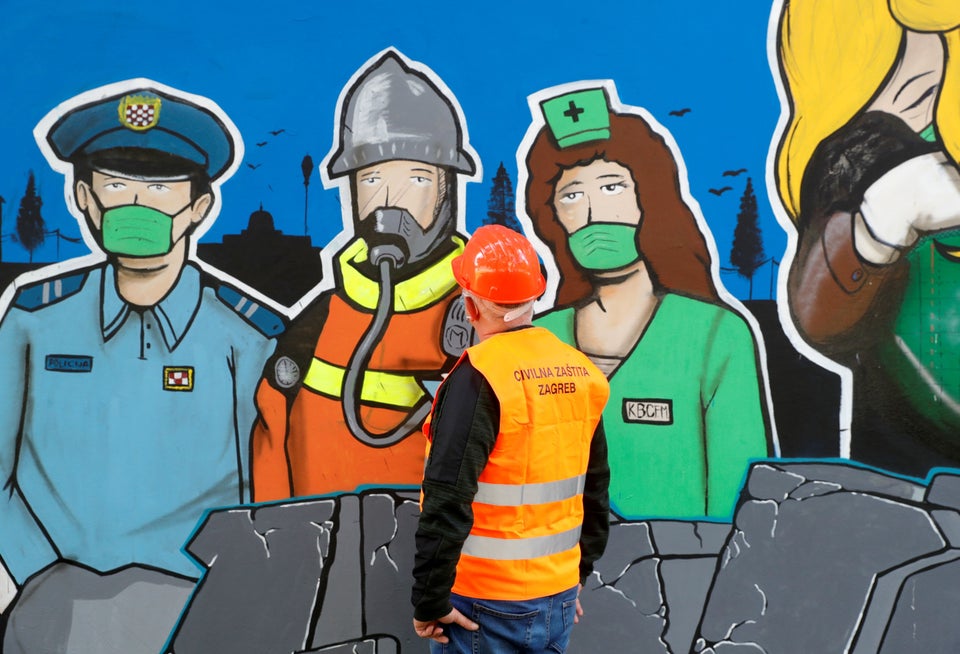 DENIS LOVROVIC via Getty Images
(Austin, Texas)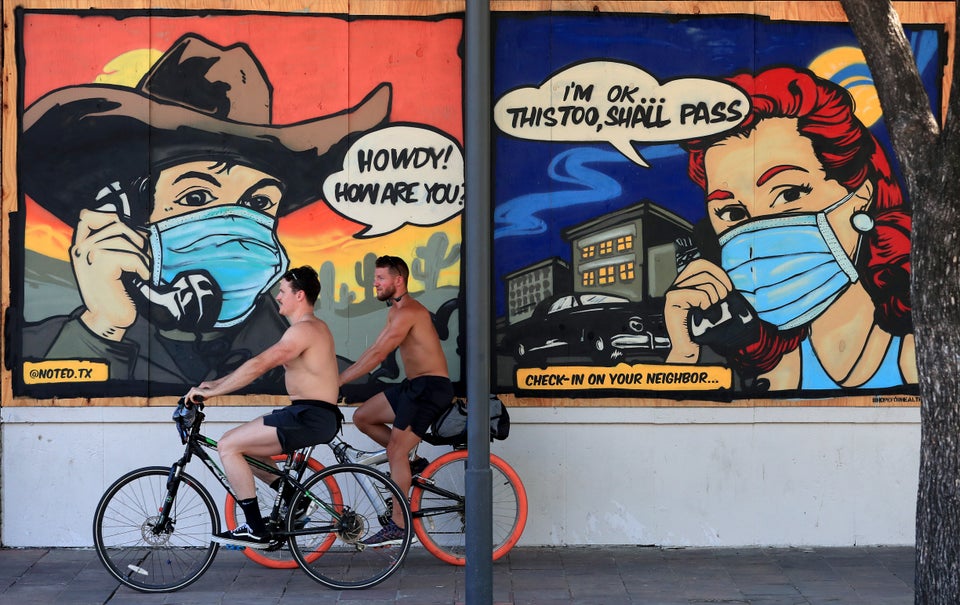 Tom Pennington via Getty Images
(Bangalore, India)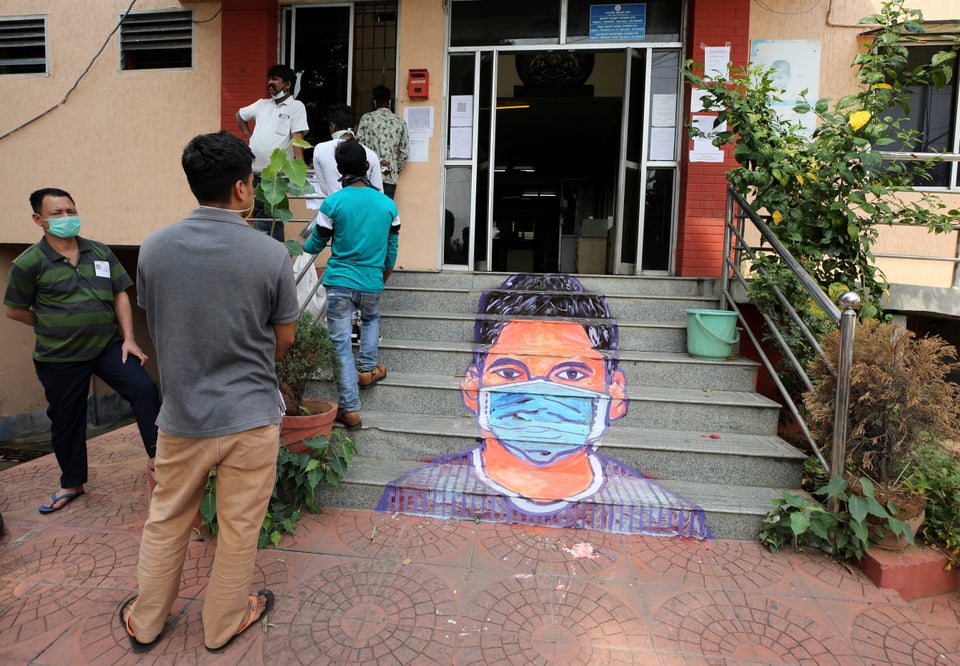 (Denver)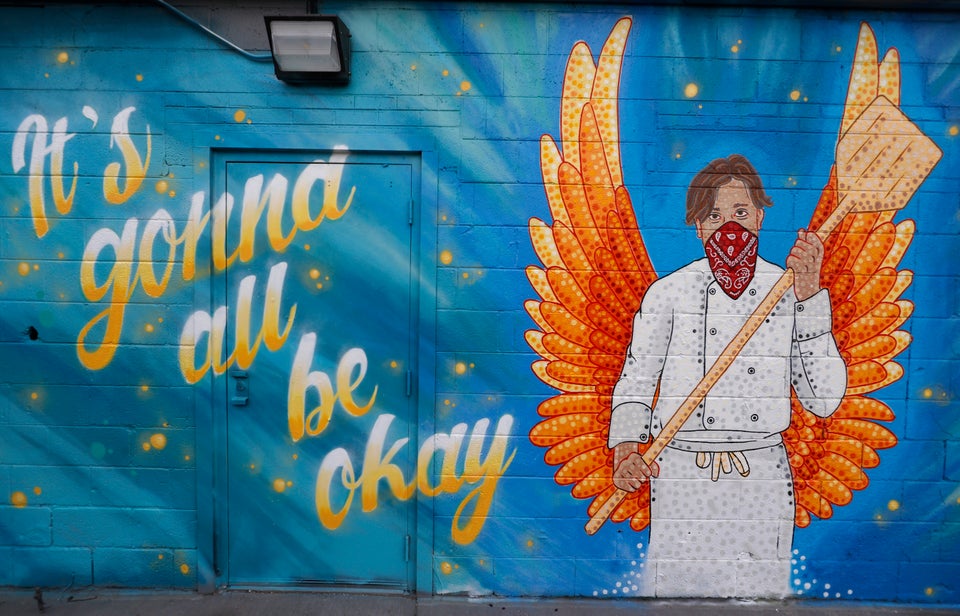 (Londonderry, Northern Ireland)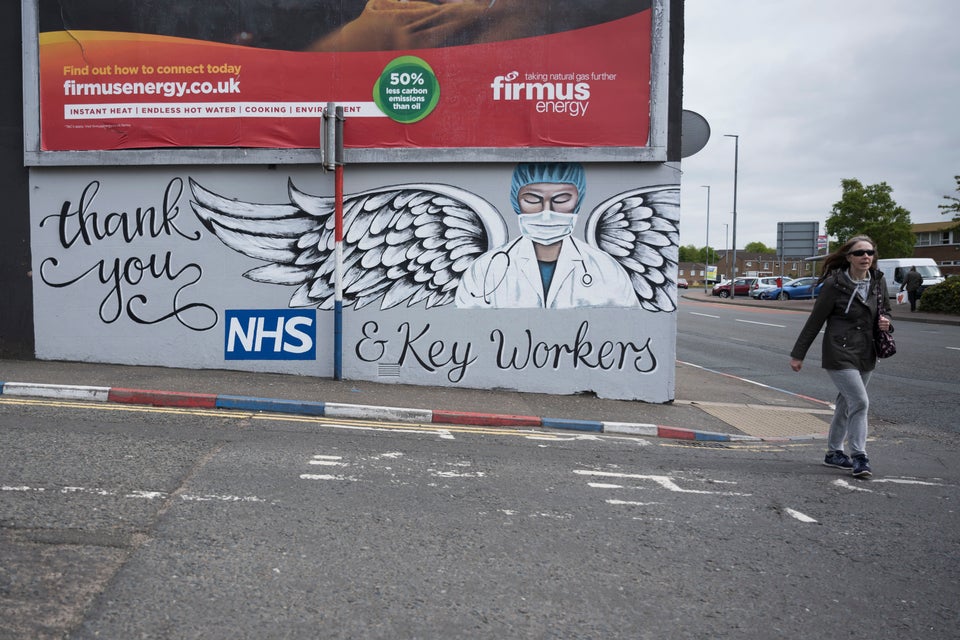 Charles McQuillan via Getty Images
Art Attack (Manila, Philippines)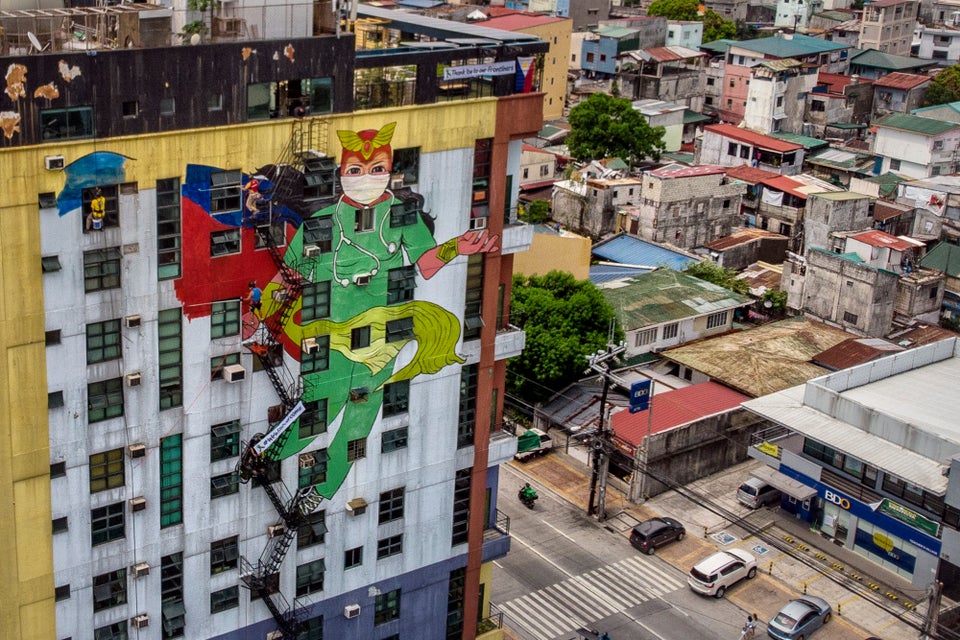 Ezra Acayan via Getty Images
(Las Vegas)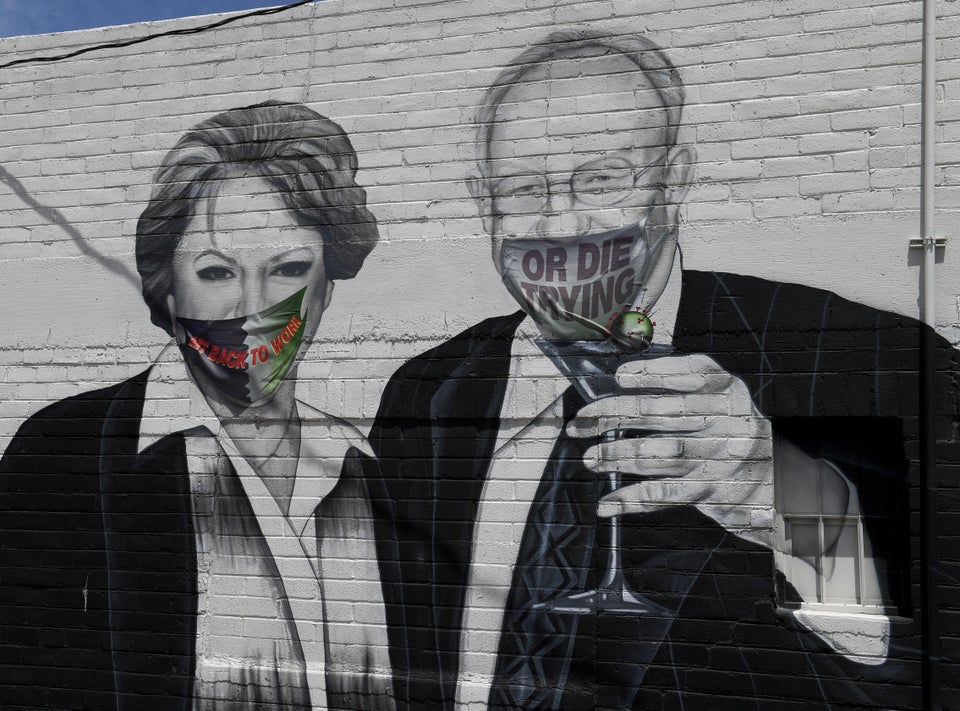 Ethan Miller via Getty Images
Tristan Eaton (New York City)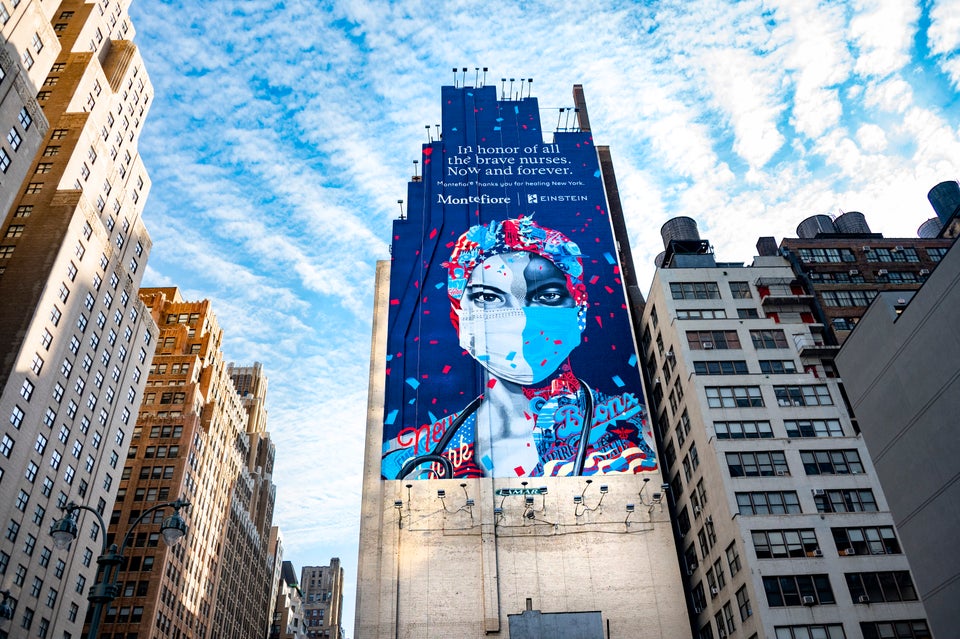 Noam Galai via Getty Images
(Las Vegas)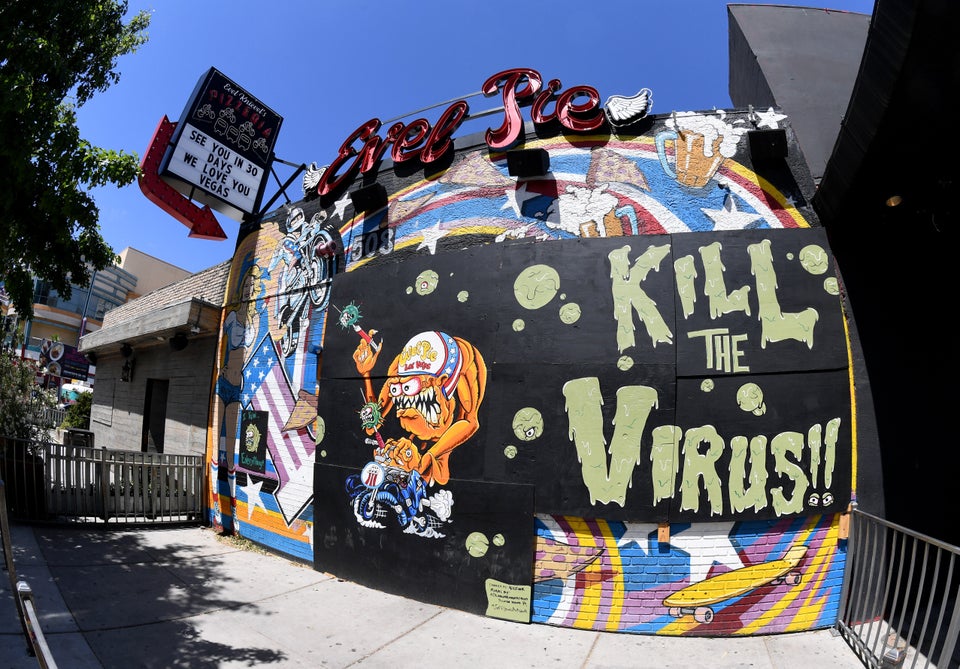 Ethan Miller via Getty Images
(Dublin, Ireland)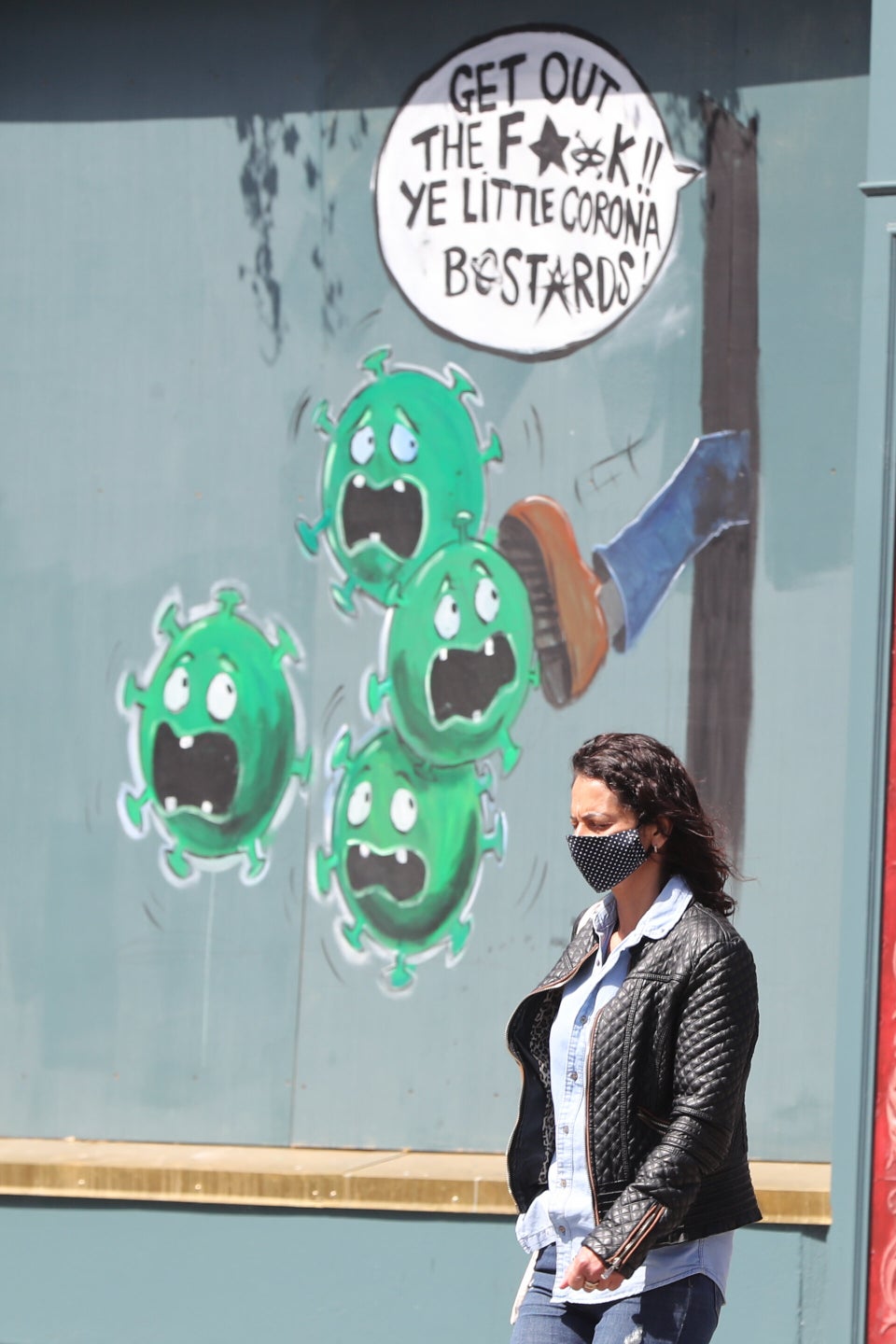 Niall Carson - PA Images via Getty Images
A HuffPost Guide To Coronavirus
Before You Go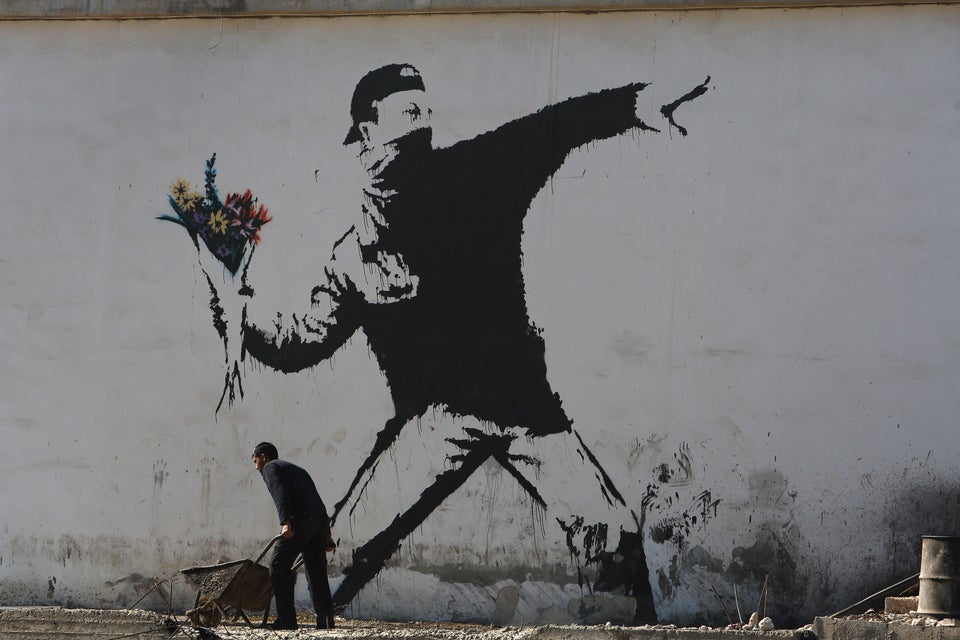 Banksys Street Art
Popular in the Community