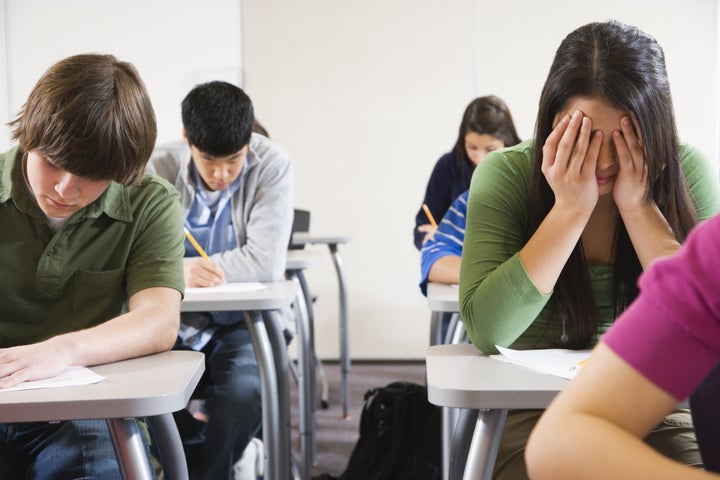 Although 28 states and the District of Columbia explicitly prohibit the act of physical discipline in school, corporal punishment is hardly a relic of the past. In the 2013-2014 school year, over 110,000 students were struck, paddled or flogged in the classroom, according to the most recent available data from the federal government. Now, the Obama administration is taking steps to reduce this number further.
On Tuesday, U.S. Secretary of Education John King Jr. sent a letter to governors and state school officers imploring them to eliminate the practice from their schools. Currently, 15 states have laws expressly allowing corporal punishment, and seven more states do not have rules prohibiting the practice. The letter does not provide legal guidance but general reasoning for banning physical discipline.
Corporal punishment "teaches students that physical force is an acceptable means of solving problems, undermining efforts to promote nonviolent techniques for conflict resolution," says the letter. "The very acts of corporal punishment that are permissible when applied to children in schools under some state laws would be prohibited as criminal assault or battery when applied to adults in the community in those very same states."
As it is currently practiced, corporal punishment does not impact all students equally. While black students only make up about 16 percent of the student population, in 2013-2014 more than one-third of public school students subjected to corporal punishment were black. During that time, black girls were 2.9 times more likely to get physically disciplined than white girls. Students with disabilities also face disproportionate rates of corporal punishment.
"These data and disparities shock the conscience," says the letter.
Moreover, the letter states that research simply does not bear out the usefulness of these practices. Corporal punishment does not deter misbehavior, and actually makes a child more likely to act aggressively. Besides the immediate physical effects of corporal punishment, the practice can cause long-term mental health damage, making a child more likely to develop anxiety disorders or a dependency on drugs and alcohol, research shows.
The education department letter comes a day after the National Women's Law Center issued its own statement to policymakers, also urging an end to corporal punishment. The center's letter was issued on behalf of more than 60 organizations, including the American Association of Child & Adolescent Psychiatry, the American Psychological Association and the NAACP.
The education secretary explained the letter on a call Monday with Randi Weingarten, president of the American Federation of Teachers; Nathan Monell, executive director of the national PTA; and Fatima Goss Graves, senior vice president for program at the National Women's Law Center.
"Tradition is not a justification for ignoring the facts or failing to take steps to protect the rights of children," said King.
Popular in the Community