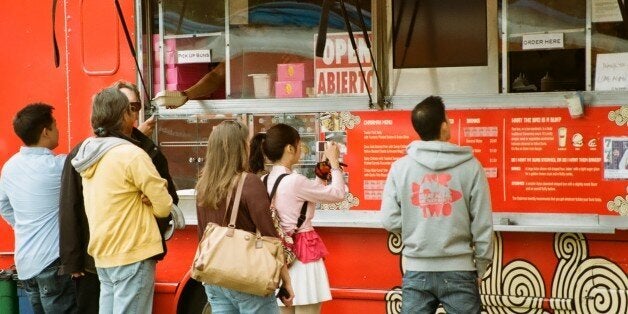 Independent food trucks may be on the verge of getting boxed out.
A new wave of competition is fast approaching as large corporate chains have recently launched their own mobile eateries. At the same time, cities across the country have started cracking down on food truck vendors with stricter regulations.
Chains like Taco Bell, Applebee's and Sizzler have each rolled out their own food trucks, the report says. Some of them hand out small samples for free, others sell their fare. Like their independent predecessors, many of the corporate food trucks tap Twitter and Facebook to generate buzz for the vehicles and decide where and when to hit the road.
Corporate food trucks are still rare. Only 6 percent of quick-service restaurants and 4 percent of fast-casual restaurants operate food trucks, according to a recent National Restaurant Association survey.
But big brands are increasingly finding food trucks to be effective marketing tools and "rolling test kitchens" for experimentation with new items, one Sizzler business development manager told AdWeek.
If fending off competition from corporate giants isn't enough to worry about, mobile entrepreneurs are also battling brick-and-mortar restaurants. Cities around the U.S. are enacting new rules that seek to prevent food trucks from parking too close to local eateries, according to a Wall Street Journal report. Other proposed ordinances aim to restrict the amount of time a truck can sit in one space.

The regulatory headaches threaten to stifle a fast-growing industry. In St. Louis, for example, there are now 29 food trucks in operation, up from 14 last year and zero in 2010, the Journal noted. And according to a 2011 survey, 91 percent of consumers who are familiar with food trucks viewed the trend as having "staying power," while only 7 percent expected their frequency of food truck visits to decrease.
Related
Before You Go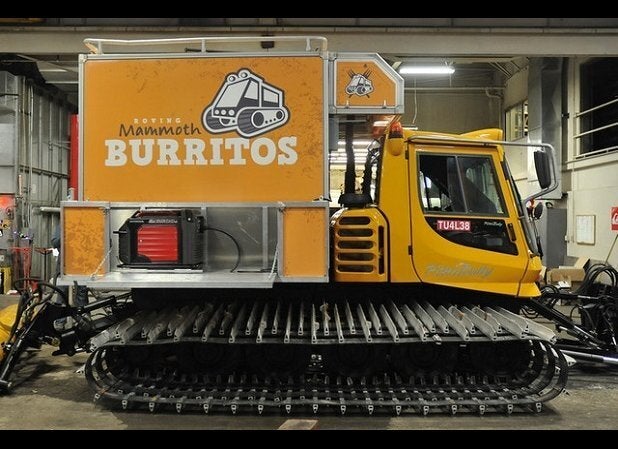 Coolest Food Trucks
Popular in the Community