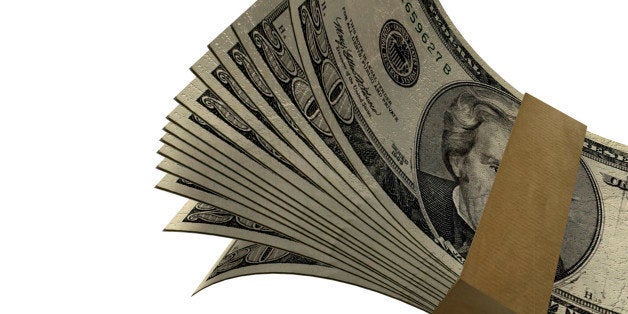 We are at the front end of a 2016 election campaign in which a majority of Americans finds the country headed in the wrong direction. Moreover, there is widespread concern about the hidden money flowing into the campaigns of candidates in both major parties, and there is growing populist sentiment that special interests and secret moneyed elites are really calling all the shots.
Trust in corporate America has still not fully recovered from the Great Recession, and recent corporate scandals at home and abroad bring more public focus on the decisions and behavior of companies, their management, and their boards. While the vast majority of American companies follow the required laws and regulations -- and also strive to be good corporate citizens -- when the CEO of a peanut butter company gives the green light to selling tainted peanut butter that results in nine deaths, the public becomes skeptical.
A major American carmaker ignores for years evidence of a faulty ignition switch that leads to more than 100 deaths. A major foreign carmaker - the world's largest - knowingly installs computer software that misrepresents actual emissions. The environment is harmed, trust is shattered, and the company must recall some 11 million vehicles.
Whether we like it or not, this climate of skepticism about business and its leadership is part of today's world. It really doesn't matter if the company is public or private, global or local -- the scrutiny will only continue and, most likely, intensify.
The men and women who run our companies face an array of complex challenges. Among their most important responsibilities are minimizing risks and maximizing brand awareness. By its very nature, the political arena is unpredictable; it presents enormous risks to a company's reputation and its brand. Whenever companies enter the political arena, they are running a risk that at some future point, they will become associated with activities that may reflect poorly on their enterprise.
The business-led Committee for Economic Development once noted, in its 1999 report on campaign finance reform, that as business leaders, "[w]e wish to compete in the marketplace, not in the political arena." Many companies, nonetheless, decide to contribute to political campaigns for a variety of reasons and do so, for the most part, through regulated and fully transparent Political Action Committees.
Our current campaign finance laws, however, now enable companies, individuals, and labor unions to channel contributions to political campaigns in ways that directly undermine the U.S. Supreme Court's call for greater transparency and disclosure in its 2010 "Citizens United" ruling. This so-called "dark money" - contributions that are not disclosed - feeds a growing public concern and cynicism about the influence of hidden money on our political system.
The Center for Political Accountability's mission is to bring greater transparency to corporate political spending. The Center does not tell companies and their CEOs not to make political contributions; what the Center does say is that if a company decides to make political contributions, it should do so publicly, with full transparency to its board, its shareholders, and the public.
Since its founding in 2003, the Center for Political Accountability has viewed transparency as a vital factor in strengthening the integrity of the American political process. Most corporate leaders know that if you want to improve a process or a result, measurement is critical, and that is why the Center, in 2007, launched its collaboration with the Carol and Lawrence Zicklin Center for Business and Ethics Research at the University of Pennsylvania's Wharton School. In addition to forums and publications, that collaboration led to the first CPA-Zicklin Index in 2011.
The 2015 CPA-Zicklin Index is the fifth annual report, and, for the first time, measures the transparency policies and practices of the entire S&P 500 listing of major companies. Once again, the CPA-Zicklin Index demonstrates a growing trend among major American companies to disclose their political-giving activities. Of the 83 companies studied by the Index since 2011, the overall average score has increased from 45.2 in 2011 to 71.3 in 2015. As a general matter, more companies are exercising greater board scrutiny over their companies' political contributions and expenditures. This trend is an excellent one, and it is expected to continue and to strengthen.
In the Center's view, greater tracking of disclosure practices leads to greater transparency, and greater transparency means greater trust. Americans are fundamentally competitive, optimistic people, whether the issue is business or politics. Our citizens, however, expect that competition will be fair and above-board - and especially so in the political arena.
Our public elections are the most important aspect of our democracy, because it is through elections that our citizens choose the leaders of government. Elections are public goods; they are not private auctions. It is for this reason that the principles of accountability, disclosure, and transparency are so important: all of the money that flows into our election system and that is intended to influence the outcomes of our elections must be disclosed.
The Center for Political Accountability is devoted to these principles, and it is extremely heartening to see the rapidly growing number of companies, CEOs, and boards who feel the same way. By supporting accountability and transparency when it comes to political contributions, they are protecting their companies against substantial, unexpected risks and also ensuring that our democracy remains vibrant and free from corruption.
Tracking, transparency, and trust. Together, these three words should become a template for ensuring good corporate governance and for helping to promote standards of excellence and accountability among American companies of which all of us can be proud.
Charles Kolb served as Deputy Assistant to the President for Domestic Policy from 1990-1992 in the George H.W. Bush White House. He was president of the French-American Foundation - United States from 2012-2014 and president of the Committee for Economic Development from 1997-2012. He is a member of the Center for Political Accountability's board.
REAL LIFE. REAL NEWS. REAL VOICES.
Help us tell more of the stories that matter from voices that too often remain unheard.