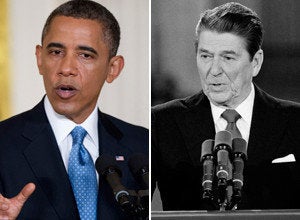 Give yourself a hand, Corporate America, history's greatest martyr-hero: You have managed to turn record profits despite the country being run by a socialist, fascist Muslin dictator for the past four years.
U.S. corporate profits have soared 71 percent, after taxes, under the crushing grip of Dear Leader Obama, Bloomberg writes. No other president since World War II, when America was also run by socialist monsters, has seen such a profit increase. Corporate profits are the highest share of GDP since at least 1947, when record-keeping began, if you can trust the government's records. "Profits are more than twice as high as their peak during President Ronald Reagan's administration and more than 50 percent greater than during the late-1990s Internet boom, measured by the size of the economy," Bloomberg writes.
Well, there's your problem right there, companies will say: The economy has been so terrible under Obama that naturally their profits are going to look bigger in comparison. Companies have squeezed profits out of this horrible economy by making it even more horrible, laying off workers and slashing costs. So-called "economists" disagree with this corporate view, Bloomberg writes, noting the economy would be in worse shape if not for Obama's redistribution, er, stimulus plans.
The cognitive dissonance is on fullest display in the banking industry. Nobody has whined harder about Obama than the put-upon bankers, whom Obama once cruelly called "fat cats," sending the delicate flowers to their fainting couches, where they fanned themselves furiously with wads of cash. And yet nobody is making more money than the biggest, most oppressed banks. Despite the hardships of tighter regulation and higher capital requirements, Goldman Sachs managed to utterly smash profit expectations in the fourth quarter, not only from cutting costs like banker pay, but also because of "a significant rebound in its core business," writes Susanne Craig in the New York Times.
But still the whining continues apace. Whole Foods CEO John Mackey refined his previous analysis of Obamacare, deciding it was more like fascism, not socialism as he'd previously thought. Judging by the literally thousands of furious emails Huffington Post business editors have received in the past 12 hours about Mackey's comments, we can guess Whole Foods might want to get ready for another customer boycott in the days to come.
Before You Go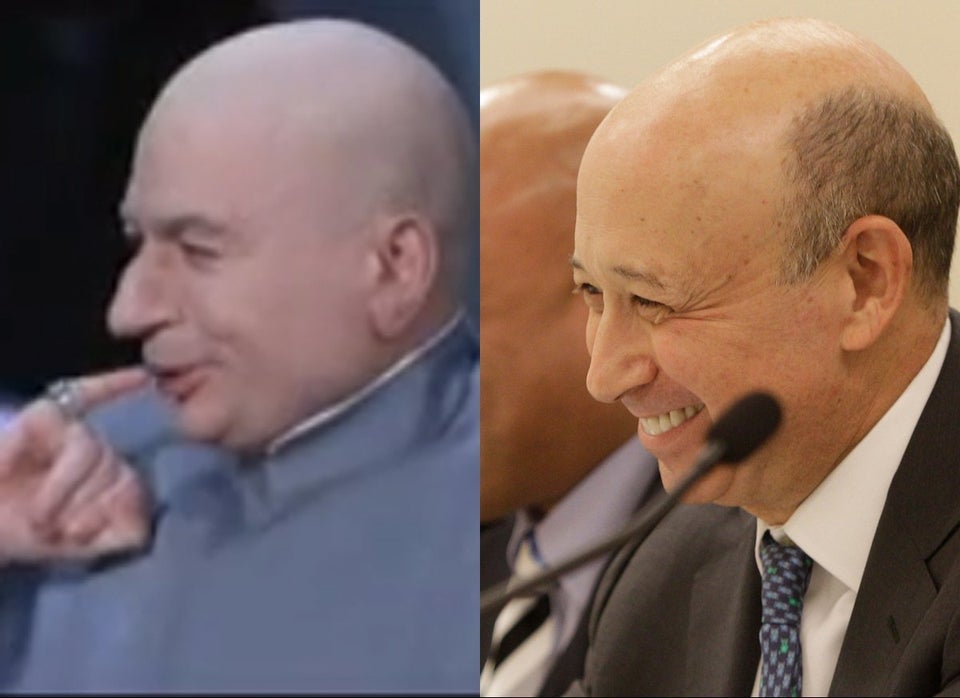 CEOs Who Look Like Villains
Popular in the Community