 While finance executives urge Congress and the President to rein in spending, finance companies are raking in profits.
Corporate profits reached a record high in the third quarter, according to a Commerce Department report out Thursday. And the financial sector is doing particularly well. Financial companies accounted for all of the net growth in domestic corporate profits during the third quarter, according to analysis by Haver Analytics cited by The New York Times. Catherine Rampell writes:
Domestic profits of financial corporations rose $71.3 billion in the third quarter, after falling $39.7 billion in the second. Domestic profits of nonfinancial corporations, on the other hand, decreased $1 billion in the third quarter, after rising $27.8 billion in the second quarter.
Meanwhile, workers are struggling. Average hourly pay, when adjusted for inflation, has fallen 0.7 percent over the past year, according to the Labor Department. And the unemployment rate in October was 7.9 percent -- it was at a low of 4.4 percent in May 2007 before the recession.
Investors, on the other hand, are reaping money. Indeed, this month many companies issued special year-end dividends ahead of expected tax hikes in 2013. If you had a few million dollars lying around in early 2009, you could have made a fortune by investing in the stock market. The S&P 500 has more than doubled since its lowest point of the recession, in March 2009.
Check out how much corporate profits have boomed since 2009: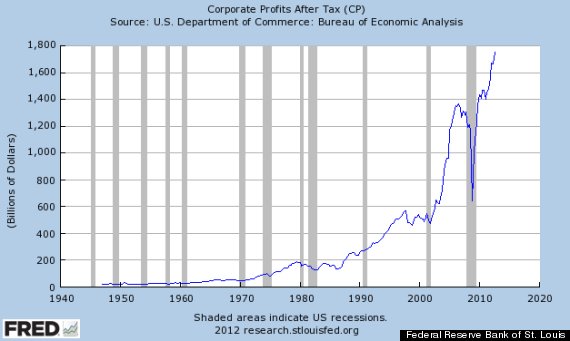 Before You Go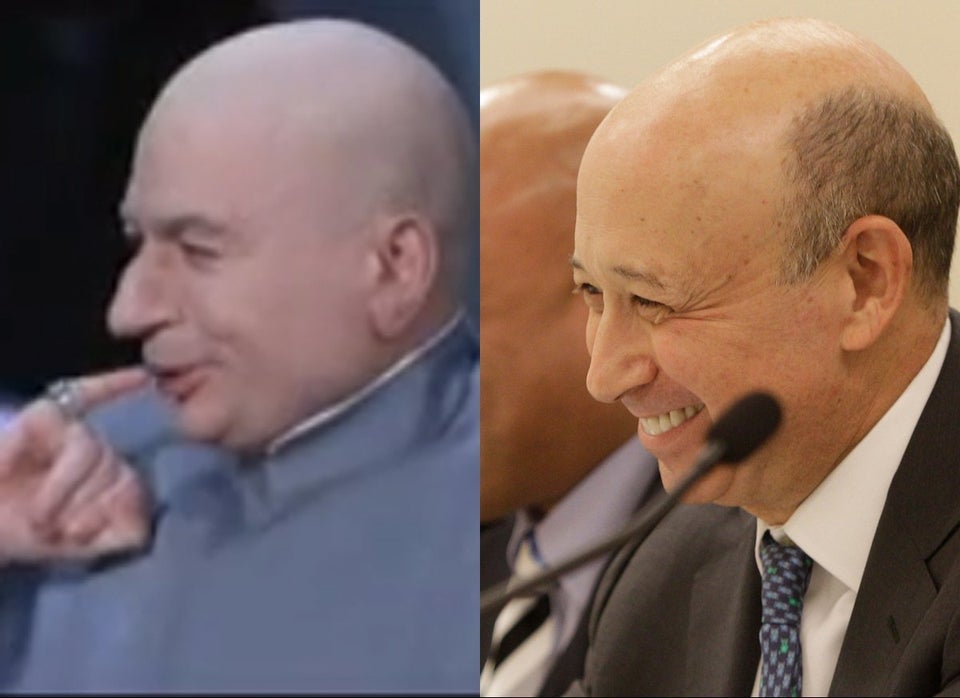 CEOs Who Look Like Villains
Popular in the Community